July 18, 2007
Contact: Deborah Baum
(401) 863-2476
The John Carter Brown Library
Exhibition Commemorates 400th Anniversary of Jamestown, Va.
The John Carter Brown Library at Brown University commemorates the 400th anniversary of the first permanent English settlement in North America – Jamestown, Va. – with the new exhibition Jamestown Matters. It will be on display through September 2007 and is free and open to the public.
---
Brown University Home
Media Relations Home
2006-07 Release Index
e-Subscribe

PROVIDENCE, R.I. [Brown University] — The John Carter Brown Library at Brown University presents the exhibition Jamestown Matters, commemorating the 400th anniversary of the first permanent English settlement in North America.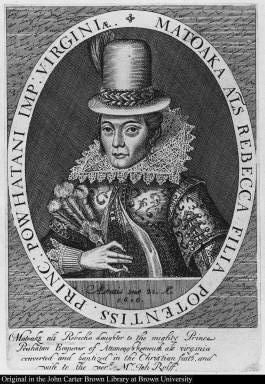 ---
---
Jamestown Matters includes illustrations, maps, pamphlets and promotional tracts that depict Native American villages and activities and describe the land and wildlife of early Virginia. The exhibition includes material about conflicts between Europeans and tribal people, as well as copies of sermons and descriptions of native cultures used to justify the taking of land and exploitation of resources by European settlers. Additionally, the exhibition answers questions about the role of Pocahontas during the early years of the colony and features some of Captain John Smith's books containing maps and accounts of several battles.
The Spanish and French settled as far north as Chesapeake Bay during the 1500s, but England waited more than a century before establishing a colony. Early in the 1600s, economic depression in England and glowing reports of useful plants like white potatoes, sassafras (thought to be a cure for many ailments), and tobacco led investors to equip and send about 100 men and boys to Virginia in 1607, where they were to set up a colony and harvest marketable crops. Claims of extraordinary profits to be had from the cultivation and sale of natural products attracted growing numbers of English settlers.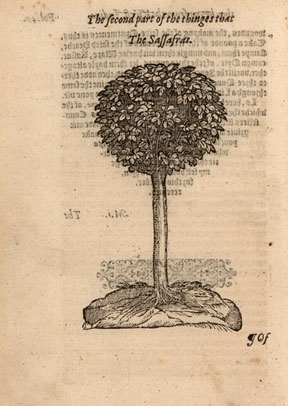 ---
---
The exhibition, created by Susan Danforth, the library's curator for maps and prints, is scheduled to run through September 2007 and is open to the public without charge Monday through Friday from 9 a.m. to 5 p.m., and on Saturdays from 9 a.m. until noon. The John Carter Brown Library is located on The College Green near the corner of George and Brown streets in Providence. For further information and directions, visit www.jcbl.org.
The John Carter Brown Library is a private, nonprofit, independently funded and administered institution for advanced research in history and the humanities, founded in 1846 and located at Brown University since 1901.  The Library holds one of the world's leading collections of books, maps and manuscripts relating to the colonial period of the Americas from 1492 to about 1825. The Library offers fellowships, sponsors lectures and conferences, regularly mounts exhibitions for the public, and publishes catalogs, bibliographies, facsimiles and other works that interpret its holdings.
Editors: Brown University has a fiber link television studio available for domestic and international live and taped interviews, and maintains an ISDN line for radio interviews. For more information, call (401) 863-2476.
######