PROVIDENCE, R.I. [Brown University] —The Warren Alpert Medical School of Brown University has been named a Center of Excellence in Geriatric Medicine and Training by the John A. Hartford Foundation, the nation's largest private foundation focused solely on aging and health.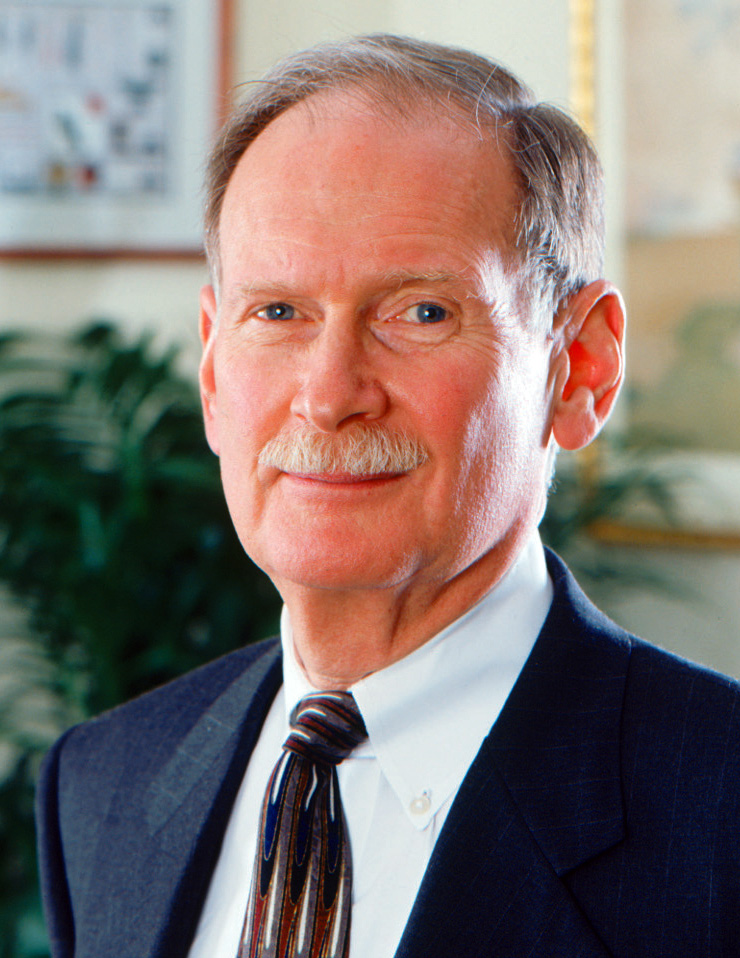 ---
---
Alpert Medical School was one of three medical schools chosen from a pool of 27 applicants to earn the Hartford Foundation designation. Rhode Island Hospital received the three-year, $450,000 grant award that accompanies the designation.
Grant funds will be used to train 13 geriatrics junior faculty and fellows – a tactic that will help ensure that Brown's doctors-in-training can meet the needs of older patients. According to the U.S. Census Bureau, the number of Americans age 65 and older will double to 71 million by 2030. By that time, demographers predict a shortfall of 26,000 geriatricians across the country.
"We're looking down the barrel of a loaded gun," said Center of Excellence project leader Richard W. Besdine, M.D., the David S. Greer Professor of Geriatric Medicine at Brown, director of the Division of Geriatrics in the Department of Medicine, and head of the Center for Gerontology and Health Care Research. "We simply don't have enough medical specialists to care for the coming 'silver tsunami' – a shortage that will only get worse over time. The Hartford Foundation award will help Alpert Medical School support the fellows and junior faculty who teach the next generation of doctors how to care for older adults and how to conduct research to improve that care."
With the grant funding, Alpert Medical School and Rhode Island Hospital will:
train advanced fellows and junior faculty to conduct aging-related research, including clinical, basic biology and health services research;
train advanced fellows and junior faculty to be effective teachers, whether that is teaching medical students, residents or practicing physicians about geriatrics care;
expand recruitment and training programs for advanced fellows and junior faculty.
There are now 27 Hartford Centers of Excellence in medicine across the United States, including at UCLA, Harvard, Yale, Johns Hopkins and Duke medical schools. These schools share several qualities, including strong leadership in geriatrics, a history of producing faculty in geriatrics, access to excellent clinical facilities for geriatrics, and a track record of attracting substantial research funding in geriatrics.
"To earn the grant award and be designated a Hartford Center of Excellence, Brown has shown that it has a very strong geriatrics program and is committed to taking that program to the next level," said Gavin W. Hougham, a senior program officer at the Hartford Foundation who oversees the Centers of Excellence program. "The grant process was intensely competitive and Brown demonstrated that it will continue to develop the academic leaders in geriatric medicine our health care system needs."
The Hartford Foundation grant comes on the heels of a $2-million, four-year award to Brown last year from the Donald W. Reynolds Foundation. That award is being used to provide aging-related content for every course for every year of medical school. The goal is to ensure that all Alpert Medical School students graduate with the knowledge and skills to treat the elderly.
"Aging is a clear strength at Brown, whether it's the latest discovery about the biological causes of aging or the latest thinking in nursing home policy," said Eli Y. Adashi, M.D., dean of medicine and biological sciences at Brown. "This designation from the Hartford Foundation is proof positive that Alpert Medical School, and its Rhode Island Hospital partner, are national leaders in aging research, clinical care and medical training."
"With the aging of the baby boom population, the field of geriatrics is poised to become one of the most critical areas of medicine in the next few decades," said Edward Wing, M.D., chairman of the Department of Medicine at Rhode Island Hospital and the Joukowsky Family Professor of Medicine and chairman of the Department of Medicine at Alpert Medical School. "We thank the Hartford Foundation for recognizing that Rhode Island Hospital and Alpert Medical School have the expertise and commitment to train the next generation of geriatric clinicians and researchers."
Editors: Brown University has a fiber link television studio available for domestic and international live and taped interviews and maintains an ISDN line for radio interviews. For more information, call the Office of Media Relations at (401) 863-2476.
######