Fibrinous pericarditis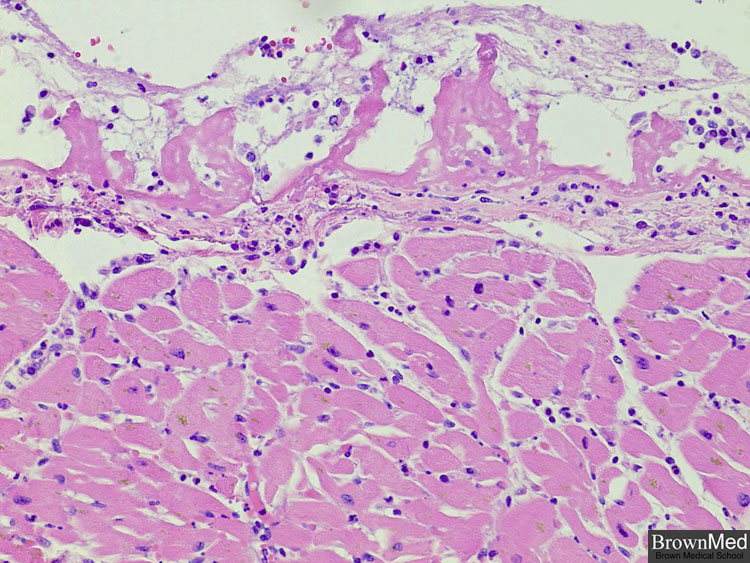 This microphoto shows pericardium (upper portion of photo) with inflammatory cells and deposits of fibrin.
The patient had a history of chronic obstructive pulmonary disease and presented with shortness of breath.
She was found to have ST segment elevation by electrocardiography and angiography demonstrated depressed
left ventricular function with anterior lateral wall and apical akinesis. The coronary artery had minimal disease.
Postmortem examination revealed cardiomegaly with biventricular hypertrophy and acute fibrinous pericarditis.
Contributed by Dr. Andres Matoso
1 minute clinical correlation