Serous papillary carcinoma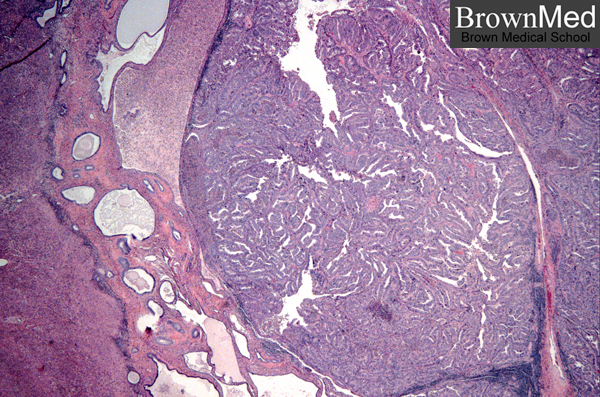 An 80 year old woman with postmenopausal bleeding underwent hysterectomy and bilateral salpingo-oophorectomies.
Grossly, an endometrial polyp measuring up to 3 cm in diameter was noted. The microphoto above from the base of
the polyp shows malignant tumor on the right and myometrium on the left with intervening cystic, atrophic endometrium.
1 minute clinical correlation
Contributed by Dr. Hongwei Bai