Renal cell carcinoma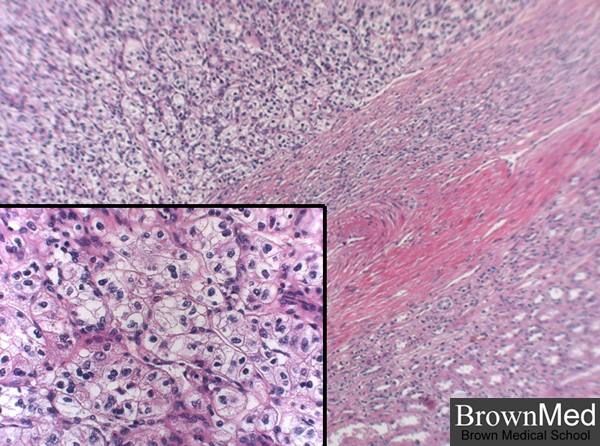 Renal cell carcinoma was formerly known as hypernephroma and is also called adenocarcinoma of the kidney.
The most common type, clear cell carcinoma, is illustrated here. The number of cells with clear cytoplasm vs
eosinophilic granular cytoplasm varies from tumor to tumor and in different sections in an individual tumor.