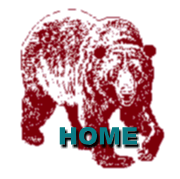 Volume 1, 1995
Volume 2, 1996
Volume 3, 1997
Volume 4, 1998
Volume 5, 1999
Volume 6, 2000

The most recent postings are listed first. Posting dates also begin each review. Many Web browsers allow searching for text within a page. Thus, you could search for a name, a title word, or a journal title that might be in this list of reviews.

Posted 12/2/99
Frank Jackson and Philip Pettit Reply to Michael Ridge

Posted 10/5/99
"A Problem For Expressivists" Analysis, Vol. 58, No. 4 (October, 1998) 239-251, by Frank Jackson and Philip Pettit (Australian National University)
Reviewed by Michael Ridge (Australian National University)
(mridge@coombs.anu.edu.au)

Posted 10/5/99
"Why IS Modesty a Virtue?", by G.F. Schueler (University of New Mexico), and "Modesty and Ignorance", by Julia Driver (City University of New York) Ethics, July 1999, vol. 109, number 4, pp. 835-41
Reviewed by Scott Woodcock (University of Toronto)
(woodcock@chass.utoronto.ca)

Posted 8/26/99
Karen Jones Replies to Eric Wiland

Posted 7/23/99
"Second-Hand Moral Knowledge" The Journal of Philosophy, Vol. 96, No. 2 (February 1999) 55-78, by Karen Jones (Cornell University),
Reviewed by Eric Wiland (University of Wisconsin-Milwaukee)
(wiland@csd.uwm.edu)

Posted beginning 4/8/99:
SYMPOSIUM on "What Is The Point Of Equality?" Ethics, vol. 109 number 2, January 19998, pp. 287-337, by Elizabeth S. Anderson (University of Michigan).
Commentators: Richard Arneson, Thomas Christiano, David Sobel (guest editor).
---