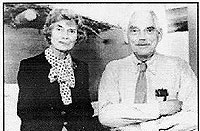 Linda and Robert Braidwood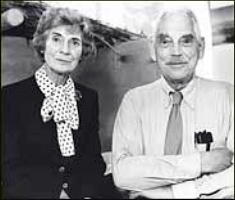 Robert and Linda Braidwood.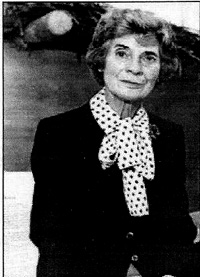 Linda Braidwood
Linda Schreiber Braidwood, archaeologist and pre-historian, was born in Grand Rapids Michigan on October 9, 1909 and received her B.A. from the University of Michigan in 1932. She married the University of Chicago archaeologist Robert Braidwood in 1937 and accompanied him to the Amuq Valley in Northern Syria that year. She would subsequently prepare for publication the vast amounts of pottery, stone and other artifacts brought back to Chicago from excavations at Kurdu, Dhahab, Tayinat, and Catal Huyuk. Linda earned her M.A. from Chicago in 1946. In 1947 the Braidwoods established the Prehistoric Project to study the transition from hunting and gathering to farming and were the first to find evidence for this important transition. They pioneered the use of natural scientists on their expedition to study animal bones and plant materials. They also were the first to utilize Libby's radiocarbon technique to date organic materials. After the Iraq revolution the Braidwoods moved on to Turkey where Linda was a Fulbright Research Fellow. They created a Joint Chicago-Istanbul Prehistoric Project with Halet Cambel that would occupy them until 1972. Linda Braidwood was an Oriental Institute Research Associate from 1947 to 1976 and a member of the Editorial Advisory Board for the journal Archaeology from 1952-1967.
Author of biography: Barbara S. Lesko
Includes bibliography? Yes
Download biography (in PDF format)