My research is focused on species' responses to climate change, the impacts of species invasions, the timing of species extinctions, and the evaluation of conservation strategies that can mitigate these threats. In my work, I attempt to advance our fundamental understanding of ecology, evolution and biogeography, while simultaneously addressing applied problems in conservation biology. I am committed to applying my research findings to inform environmental planning and policy.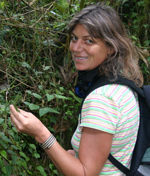 Heinke Jäger
Post-Doctoral Researcher
Marie Curie Fellow
Email: Heinke.Jaeger@tu-berlin.de
Office: 401-863-6830
My research seeks to better understand the ecology of ecosystems, especially on islands. While working on the conservation of threatened plant species, I became particularly interested in the ecology of invasive species. Since that time, investigating the impacts of invasive plant species on resident floras and on nutrient cycling, as well as the impacts of invader control measures, have been a focus of my work. In addition to studying the effects of biotic interactions on plant community structure, I am interested in the effect of climate on the establishment and spread of invasive plants. During my post-doc position, I will experimentally test the mechanisms of plant species invasions in the Galápagos Islands. This includes an investigation of the role that resource competition and species traits play in this process. Understanding these mechanisms will help inform conservation in oceanic island ecosystems and elsewhere.

Emily Hollenbeck
Ph.D. Student
Email: hollenbeck.ec@gmail.com
Office: (401) 863-2789
Many species have been observed moving up in elevation as well as latitude in response to warmer climates. I am interested in altitudinal range shifts occurring under current and future climate change. Steep mountains provide a spatially rapid gradient of environmental conditions and community assemblages, which could potentially mean much shorter (and easier) shifts in order for species to reach an ideal climate. However, climate change in many locations is more complex than a simple rise in temperature, and both biotic and abiotic mismatches may impact species' fitness in a new location. I hope to explore the fitness consequences of range shifts from various angles, including population genetics, local adaptation, and physiological ecology.

My senior thesis in the Sax Lab examines the relationships between the climatic conditions species experience in their native range and those they experience where they are naturalized or reproductively active in botanical gardens. My intention is to better understand the degree to which climatic conditions found in the native range match with those in other places that species can reproduce, so as to better understand how species will respond to climate change. I am collecting data from biogeographic databases and through field work in botanical gardens in the eastern USA.

My work in the Sax Lab is focused on documenting the climatic mismatches between where woody plant species are native and where they are grown commerically in the eastern United States. I am collecting data to inform this issue by compiling species lists of 'native' plants sold at commerical nursuries. Ultimately, I hope to better understand how species will respond to climate change.
Lab Alumni
Postdocs

Dr. Kathryn Amatangelo
Assistant Professor,
State Univesity of New York, Brockport

brockport.edu/envsci/faculty/Amatangelo.html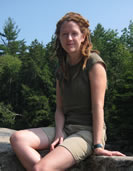 Dr. Regan Early
Lecturer,
University of Exeter
reganearly.wordpress.com/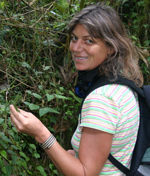 Dr. Heinke Jaeger
Research Scientist,
Charles Darwin Foundation
researchgate.net/profile/Heinke_Jaeger

Dr. Jacquelyn Gill
Assistant Professor,
University of Maine
jacquelyngill.wordpress.com

..

Dr. John Zinda

..

Visiting Scientist,


..

Brown University
..

johnzinda.wordpress.com
.
PhD Student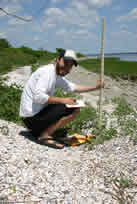 Matt Heard
Assistant Professor,
Winthrop University

Undergraduate Thesis Students

Ariana Spawn
Former Undergraduate in the Sax Lab
Currently at the Environmental Law Institute


Madison Miketa
Former Undergraduate in the Sax Lab
Currently a Research Assistant in North Carolina
Kyle Rosenblad
Former Undergraduate in the Sax Lab
Former Fulbright Scholar in New Zealand
Currently at Walker Tutoring Services

Gabby Salazar
Former Undergraduate in the Sax Lab
Former Fulbright Scholar in Peru
Currently at Nurture Nature Center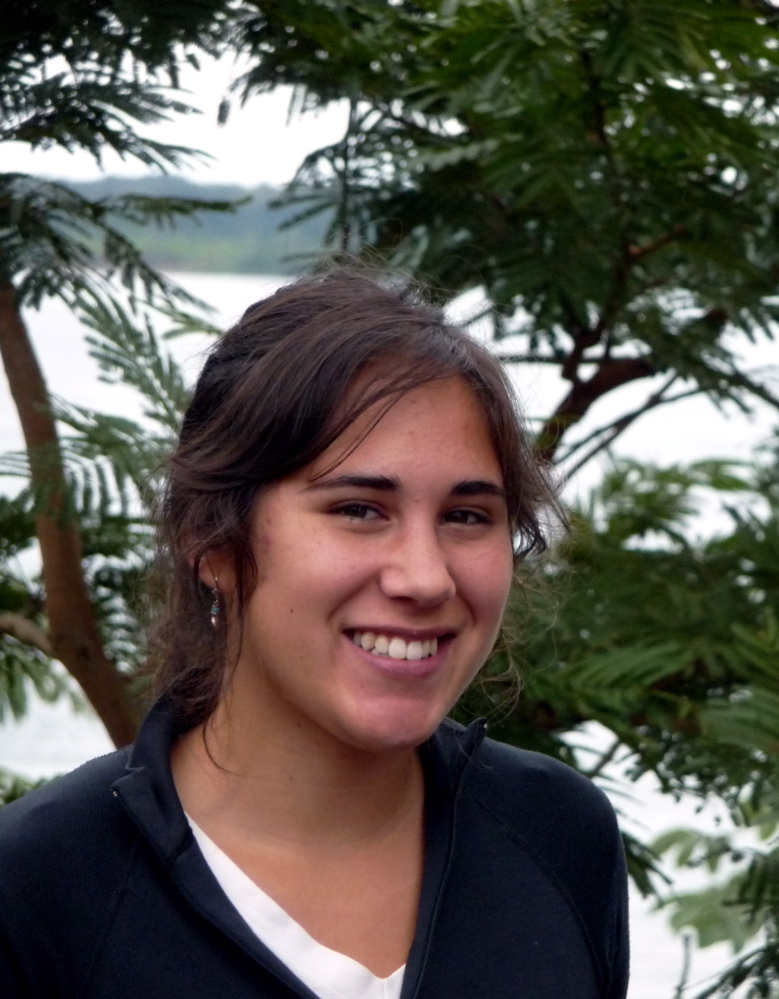 Megan Whelan
Former Undergraduate in the Sax Lab
Currently at Golden Gate National Parks Conservancy