Amy Carroll
Director, Government Relations & Community Affairs
(401) 863-1632
Amy_Carroll@brown.edu
Amy CarrollAs the Director of Government Relations and Community Affairs, Amy oversees the office and is the primary liaison and lobbyist for the University to the U.S. Congress and federal government. She also represents Brown on the government relations committees of various national educational organizations.
Prior to joining Brown, Amy worked for Senator Susan Collins of Maine as an advisor on energy, environment and science issues. She also served as Staff Director of the U.S. House of Representatives' Committee on Science, Subcommittee on Environment, Technology and Standards. She began her career on Capitol Hill as an AAAS Congressional Science Fellow, selected by the American Society of Microbiology.
Amy has a bachelor of science in biochemistry and environmental science from the University of Notre Dame and a Ph.D. in microbiology and environmental engineering from Cornell University.
Albert Dahlberg
Director, State and Community Relations
(401) 863-1885
Albert_A_Dahlberg@brown.edu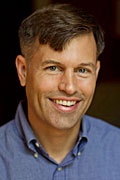 Albert DahlbergAs the Director of State and Community Relations, Al is the primary liaison and lobbyist for the University in the state house and city hall. He also represents Brown before City boards, commissions and other non-profit institutions.
Prior to joining Brown, Al was Deputy Rhode Island Secretary of State and Chief of Staff to the Rhode Island Secretary of State. He previously worked at the US EPA and the Senate Environment & Public Works Committee as Counsel on clean air issues.
Al graduated from Georgetown University and Boston College Law School.
Jennifer Witt
Assistant to the Director
(401) 863-2552
Jennifer_Witt@brown.edu
Jenny WittJennifer is the assistant to the director and first point of contact in the office of government relations. She handles the daily administrative tasks that keep the office running smoothly.
Before joining the GRCA team, Jennifer worked at the University of Rhode Island as the project assistant for the Experimental Program to Stimulate Competitive Research (EPSCoR) grant.
Jennifer has a bachelor's degree in English from the University of Rhode Island.
Katie Silberman
Community Liaison
(401) 863-3717
katherine_silberman@brown.edu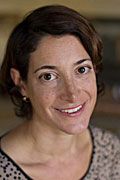 Katie SilbermanKatie Silberman '94 is Brown's Community Liaison. Katie is responsible for promoting Brown's connections with Providence and Rhode Island communities, and building relationships with neighbors and local organizations. Katie responds to requests from the community, and makes sure that neighbors are aware of activities and events on campus.
Most recently, Katie was Associate Director of the Science & Environmental Health Network, a national non-profit organization. She holds her BA with Honors from Brown, and her JD from the University of California, Hastings College of the Law.
Mailing Address:
Brown University
Government Relations & Community Affairs
71 George Street
Box 1920
Providence, RI 02912
Phone Numbers:
Community concerns: (401) 863-3717
General inquiries or to contact the director: (401) 863-2552
Fax: (401) 863-3189
Office Hours:
8:30 AM - 5:00 PM
Monday - Friday
More resources for contacting Brown University: