Albert Dahlberg
Director, State and Community Relations
(401) 863-1885
For Federal Government questions, please contact Al
Albert_A_Dahlberg@brown.edu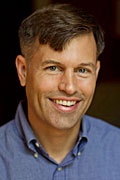 Albert DahlbergAs the Director of State and Community Relations, Al is the primary liaison and lobbyist for the University in the state house and city hall. He also represents Brown before City boards, commissions and other non-profit institutions.
Prior to joining Brown, Al was Deputy Rhode Island Secretary of State and Chief of Staff to the Rhode Island Secretary of State. He previously worked at the US EPA and the Senate Environment & Public Works Committee as Counsel on clean air issues.
Al graduated from Georgetown University and Boston College Law School.