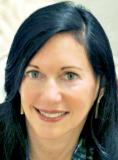 Rachel Herz, Ph.D
Adjunct Assistant Professor of Psychiatry and Human Behavior
Psychiatry & Human Behavior, Psychology
Work
:
+1
401
-
863
-
9576
The main focus of my work has been on sensory perception, primarily the sense of smell and how it influences and is mediated by and influences emotion, learning and memory, and social behavior. Recently I have begun to explore the emotion of disgust, bitter taste perception, circadian changes in taste and smell sensitivity, and the psychology of food.
Biography
Rachel Herz, Ph.D is a world leading expert in the psychological science of smell. She has been conducting research on the sense of smell since 1990, has published over 66 original research papers, contributed numerous chapters to college textbooks and academic anthologies, received a variety of awards and grants, and teaches in the Department of Cognitive, Linguistic and Psychological Sciences. Dr. Herz also consults for the world's foremost fragrance and flavor companies, and is frequently called upon as an expert witness in cases involving the sense of smell. She has written two popular science books: The Scent of Desire: Discovering Our Enigmatic Sense of Smell which was selected as a finalist for the "2009 AAAS Prize for Excellence in Science Books," and That's Disgusting: Unraveling the Mysteries of Repulsion, which has received numerous accolades and analyzes the emotion of disgust from culture to neuroscience. Dr. Herz is currently working on a new book exploring our psychology and passion for food.
Research Description
Dr. Herz has been conducting research on olfaction, emotion and sensory cognition since 1990 and is considered to be one of the world's leading experts on the psychology of smell. Her research has shown how odor-evoked memory is emotionally unique and evocative compared to other memory experiences, how emotional associations can change odor perception, and how odors can be conditioned to emotions and subsequently influence motivated behavior. Her work also addresses how language and context alter olfactory perception, the role of body-odor and fragrance in heterosexual attraction, and mechanisms involved in scent-marketing. Her recent experiments involve studying the connection between the sense of taste, language and the emotion of disgust as experienced morally versus viscerally. She is also currently involved in research examining changes in taste and smell sensitivity as a function of sleep and circadian phase, and investigating numerous facets of the psychology of food consumption.
Grants and Awards
1989-1991 Ontario Graduate Student Scholarship
1991-1992 Life Sciences Graduate Degree Completion Award
1992-1994 NSERC Post-Doctoral Fellowship
1994 Ajinomoto USA Inaugural Award to Promising Young Scientists in the Chemical Senses
1998-2000 Morley R. Kare Fellow, Monell Chemical Senses Center
2002 Moskowitz Jacobs Award for Research Excellence in the Psychophysics of Taste and Smell
2004- Member of the Society of Sigma Xi
2004-2008 Distinguished Lecturer, Institute of Food Technologists
Affiliations
RSH Enterprises, LLC
President/Owner
Expert consulting in the psychology and neuroscience of smell, taste and flavor

Boston College
Part-time faculty
Psychology Department
Funded Research
Research Grants Received: Principal Investigator
1995-1996 Olfactory Research Fund: "The emotional distinctiveness of odor-evoked memories." ($35,000)

1996-1997 Olfactory Research Fund: "The emotional quality and accuracy of memories associated to olfactory versus musical stimuli." ($35,000)

1996-1997 NIH/NIDA, B/START: "Caffeine state-dependent memory: Relation to dose & mood." ($60,000)

1998-2001 H & R Florasynth: "Mechanisms involved in the perception of odor pleasantness." ($95,000)

2001-2002 Oakland Innovation: "Olfactory emotional conditioning: Effects on perception and cognition." ($35,000)

2001-2002 Brown University Faculty Development Fund ($1,500)

2001-2002 Brown University Magnetic Resonance Foundation/Itlleson Foundation: "An examination of the neural areas involved in emotional versus non-emotional olfactory and visual memory." ($10,000)

2003 Sense of Smell Institute: "Women's psychology of fragrance through the life stages." ($15,000)

2003-2004 International Flavors and Fragrances: "Emotion and Olfactory Perception." ($15,000)



Research Grants: Co-Investigator
1997-1998 Olfactory Research Fund: Collaborator with Gisela Epple, Ph.D. "The influence of odor-evoked memories on child behavior."

1997-1998 NIH/NIA Center Grant for CNLM, University of California, Irvine: Collaborator with Larry Cahill, Ph.D. "Emotional arousal, olfactory memory and the amygdala: Implications for understanding Alzheimer's disease."
Teaching Experience
The Psychology of Aversion PY1520, CLPS1550

In this seminar we explore what is aversive to us and why. In particular, the ways in which sensory perception (e.g., smell, taste, vision), cognition, culture, personal experience and neurobiology mediate our avoidance responses will be analyzed. The purpose of avoidance from an evolutionary perspective and how the emotion of disgust is uniquely human will be a theme throughout the course. Topics to be dealt with will range from neuropsychological disorders to our social behavior and morality. Additionally, why we are attracted to stimuli that "should" inspire avoidance (e.g., horror movies, roller coaster rides) will be examined. Students will acquire a broad knowledge of the psychology of aversion through course readings, discussions, projects and active participation. In addition to presentations and discussion, class time activities may include completing questionnaires, watching videos and assessing various sensory stimuli.

The course is not lecture format. Students are required to actively participate in seminar discussions.
Courses Taught
Olfaction and Human Behavior (PY19)
Selected Publications
Herz, R.S. (2011). PROP taste sensitivity is related to visceral but not moral disgust. Chemosensory Perception. http://dx.doi.org/10.1007/s12078-011-9089-1 (2011)
Herz, R.S. (2010). Trygg Engen: pioneer of olfactory psychology. Chemosensory Perception, 3, 135-136. (2010)
Herz, R.S. (2010). Trygg Engen. American Psychologist, 65, 294. (2010)
Herz, R.S. (2009). Basic processes in human olfactory cognition: Current questions and future directions. Annals of the New York Academy of Sciences, 1170, 313-317. (2009)
Herz, R.S. (2009). Aromatherapy facts and fictions: A scientific analysis of olfactory effects on mood, physiology and behavior. International Journal of Neuroscience, 119, 263-290. (2009)
Herz, R.S. (2005). Odor-associative learning and emotion: Effects on perception and behavior. Chemical Senses, 30, i250-i251. (2005)
Herz, R.S., Beland, S.L. & Hellerstein, M. (2004). Changing odor hedonic perception through emotional associations in humans. International Journal of Comparative Psychology, 17, 315-339. (2004)
Herz, R.S., (2004). A comparison of autobiographical memories triggered by olfactory, visual and auditory stimuli. Chemical Senses, 29, 217-224. (2004)
Carskadon, M., & Herz, R.S. (2004). Minimal olfactory perception during sleep: Why odor alarms will not work for humans. Sleep, 27, 402-405. (2004)
Herz, R.S., Schankler, C. & Beland, S. (2004). Olfaction, emotion and associative learning: Effects on motivated behavior. Motivation and Emotion, 28, 363-383. (2004)
Herz, R.S., Eliassen, J.C., Beland, S.L., & T. Souza. (2003). Neuroimaging evidence for the emotional potency of odor-evoked memory. Neuropsychologia, 42, 371-378. (2003)
Herz, R.S., & Inzlicht, M. (2002). Gender differences in response to physical and social signals involved in human mate selection: The importance of smell for women. Evolution and Human Behavior, 23, 359-364. (2002)
Herz, R.S., & Schooler, J.W. (2002). A naturalistic study of autobiographical memories evoked to olfactory versus visual cues. American Journal of Psychology, 115, 21-32. (2002)