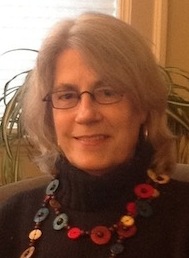 Lundy Braun, Ph.D., 1982 Johns Hopkins University School of Hygiene and Public Health
Professor
Pathology and Laboratory Medicine and Africana Studies
My research focuses on the history of race in public health, medicine, and technology. My particular interests center on how biological understandings of race obscure the structural causes of health inequality. My monograph titled "Breathing Race into the Machine: The Surprising Career of the Spirometer From Plantation to Genetics" examines how ideas about racial difference shaped and were shaped by the development, application, and globalization of lung capacity measurements from 1844 to the present. A related project explores the history of work-related respiratory disease in the mines of South Africa and their global invisibility.
Biography
Lundy Braun is a Professor of Pathology and Laboratory Medicine and Africana Studies and a member of the STS Program. Her research takes an interdisciplinary approach to analyze the structural causes of health inequality. Projects include 1) the transnational circulation of knowledge about racial difference, lung capacity measurements, and respiratory disease in the 19th and 20th centuries; 2) the socio-political and economic production of invisibility about occupational disease, especially those due to asbestos and silica exposure in the mines of South Africa, and the consequences of invisibility for global health inequality; and 3) race, genomics, and health inequality. She has participated in national and international workshops on the current debate over race, genetics, and health. She has been a recipient of a Professional Development Award from the NSF; a Fulbright Senior Specialist in Public Health at the University of Cape Town, South Africa; and a Scholar Award from the NSF.
Research Description
My research explores the racialized biopolitics of health and medical innovations from a historical perspective. Specifically I am interested in the framing of biomedical research questions and the consequences of that framing for knowledge, understanding, and public health policy related to health inequality. My analyses of the controversy over race, genomics, and health; the HPV vaccination campaign; and the history of asbestos exposure in South Africa attempt to elucidate the complex and changing relationships between the scientific and the social spheres. I am also interested in the processes by which the social nature of science is obscured, thus masking the fundamental causes of health inequality. My work asks why are certain questions highlighted and others silenced.

My forthcoming book "Breathing Race into the Machine: The Surprising Career of the Spirometer from Plantation to Genetics" University of Minnesota Press, 2014) tracks the racialization of the technology for measuring lung capacity. Beginning with Thomas Jefferson and extending to recent genomic studies I demonstrate the intimate and historically contingent connection between societal beliefs about racial difference and technical innovation with the spirometer.
Grants and Awards
Royce Family Professor in Teaching Excellence, 2010
Dean's Award for Excellence in Undergraduate Teaching, Advising, and Mentoring in the Biological Sciences, 2010
Dean's Excellence in Teaching Award, Brown University School of Medicine, 2001, 2002, 2004, 2007
Fulbright Senior Specialist Award, 2003
Harriet W. Sheridan Award for Distinguished Contribution to Teaching and Learning, 2003
The Onyx Class of 2001 Award, Brown University, 2001
Profiles in Competence Award, Brown University School of Medicine, 2000
The Onyx Class of 1999 Award, Brown University, 1999
Faculty Teaching Award, Brown University Medical School, 1999
Award for Science Training of Breast Cancer Activists, National Breast Cancer Coalition - 1997
Gender Equity Award, American Medical Women's Association, Brown University chapter, 1994, 1995, 1996, 1997
Medical Faculty Teaching Award,1992
Mary Putnam-Jacobi Award, Brown University Women in Medicine, 1989
National Research Service Award from the National Institutes of Health, 1985-1987
Outstanding Student Research Award, Delta Omega National Honorary Public Health Society, Alpha Chapter, 1980
Affiliations
American Association for the History of Medicine
Society for the Social Studies of Science
American Public Health Association
Delta Omega Honorary Public Health Society
Funded Research
Principal Investigator, National Science Foundation Scholar Award, "Racialization of Spirometry: A Transnational Project, July 1, 2009-June 30, 2011.
Teaching Experience
My teaching interests center on the history of causes of health inequality from the 19th century to the present. My courses address questions of racial disparities in health and their explanations; the relationship between health and popular culture; and why we ask certain research questions and not others.
Courses Taught
Biological and Social Context of Disease (BI 85)
Colonialism, Imperialism, and Public Health in Africa: Past and Present (192)
Controversies in Medicine (BIOL 092A)
General Pathology (BI 186)
Health Inequality in Historical Perspective (BIOL 1920B)
Race in Medicine and Public Health (BI 10)
Race, Difference, and Biomedicine: Historical Considerations (BIOL 1920D)
Race, Health Disparities, and Biomedical Interpretations (BIOL 7301)
Selected Publications
Lundy Braun, Breathing Race into the Machine: The Surprising Career of the Spirometer From Plantation to Genetics (University of Minnesota Press, 2014) (2014)
Braun L, Wolfgang M, Dickersin, K (2013) Defining Race/Ethnicity and Explaining Difference in Research Studies on Lung Function. European Respiratory Journal, erj00916-2012; published ahead of print, doi:10.1183/09031936.00091612 (2013)
L Braun and E Hammonds. The dilemma of classification: The past in the present. In eds K Wailoo, A Nelson C Lee, Genetics and the Unsettled Past: The Collision of DNA, Race, History. Rutgers University Press, 2011. (2011)
L Braun and L Phoun, HPV Vaccination Campaigns: Masking Uncertainty, Erasing Complexity, In (eds) K Wailoo, J Livingstone, S Epstein, R Aronowitz, Three Shots at Prevention: The HPV Vaccine and the Politics of Medicine's Simple Solutions, Johns Hopkins University Press, 2010 (2010)
L. Braun. Structuring silence: Biomedical research and asbestos-induced disease in Britain and South Africa. Race and Class 50 (2008): 59-78 (2008)
L Braun and E Hammonds. Race, populations, and genomics: Africa as laboratory, Social Science and Medicine 67 (2008): 1580-1588. (2008)
L. Braun L, A. Fausto-Sterling, E. Hammonds, A. Nelson, W. Quivers, S. Reverby, A. Shields. Racial categories in medical practice: Are they useful? PLOS Med 4 (2007):e271.doi:10.1371/journal.pmed.0040271. (2007)
L. Braun and S. Kisting. Asbestos in South Africa: The Social Production of an Invisible Epidemic. American Journal of Public Health, 96 (2006): 1386-1396. (2006)
L. Braun Reifying Human Difference: Race, Genetics, and Health Disparities, Int J Health Services, 36 (2006): 557-573. (2006)
L. Braun and A. Fausto-Sterling. Science and Technology Studies: Its Relevance to Medical Education and the Practice of Medicine. Medicine and Health Rhode Island 89 (2006): 315-317. (2006)
L. Braun. Spirometry, Measurement, and Race in the Nineteenth Century. Journal of the History of Medicine and Allied Science. 60 (2005): 135-169. (2005)
L. Braun. Genetics and Health disparities: What is at Stake? Proceedings of the Workshop on Genetics and Health Disparities, March 20-21, 2004, Survey Research Center, Institute for Social, University of Michigan, Eleanor Singer and Toni Antonucci, eds. (2004)
N. Jacobs, S. Kisting, L. Braun. Collaborative research, participatory solutions: research on asbestos in Kuruman, South Africa. Int J of Occup Env Health 10 (2004): 226-232. (2004)
L. Braun. Engaging the experts: Popular science education and breast cancer activism. Critical Public Health 13 (2003): 191-206. (2003)
L. Braun et al. Scientific controversy and asbestos: Making disease invisible. International Journal of Occupational and Environmental Health 9 (2003): 194-205. (2003)
L. Braun. Race, ethnicity, and health: Can genetics explain disparities? Perspectives in Biology and Medicine. 45 (2002):159-174 (2002)
L. Braun and J. Trimbur. Popularizing science: At the boundary of expert and lay biomedical knowledge. In Popular Literacies: Studies in Cultural Practices and Poetics, ed. J. Trimbur. (Pittsburg: University of Pittsburg Press, 2001). (2001)