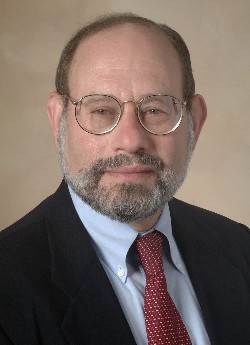 Alfred Buxton, MD
Professor of Medicine
Medicine
Work
:
+1
401
-
444
-
5328
My research focuses on mechanisms underlying ventricular arrhythmias and improving methods to identify patients at risk for sudden cardiac death.
Biography
Dr. Alfred E. Buxton is Professor of Medicine at Brown Medical School and Director of the Cardiology Division at Brown Medical School, Rhode Island, and Miriam Hospitals. He is Director of Arrhythmia Services/Electrophysiology Laboratory at Rhode Island and Miriam hospitals. He directs the Clinical Cardiac Electrophysiology Fellowship Program. Dr. Buxton has held academic appointments at the University of Pennsylvania, Emory University, and Temple University. He was PI of the NIH-funded Multicenter Study of Non-Sustained Ventricular Tachycardia. His current research is focused on methods to predict risk of sudden cardiac death, appropriate role of implantable defibrillators for prevention of sudden cardiac death, and mechanisms of ventricular tachycardia. Dr. Buxton serves on the DOM Research Review Committee. He is a member of the joint American Heart Association/American College of Cardiology/European Society of Cardiology Committees writing guidelines for care of patients with ventricular arrhythmias/sudden death. Dr. Buxton Chairs the Electrophysiology Database joint committee of the American College of Cardiology/American Heart Association/Heart Rhythm Society, and the ICD Registry Committee of the ACC/HRS.
Institutions
Rih
Research Description
We focus on better understanding structure-function relationships underlying the genesis of ventricular tachyarrhythmias after myocardial infarction. We are beginning a project using cardiac magnetic resonance imaging (MRI) combined with programmed electrical stimulation to answer some of these issues.

We are involved in clinical trials evaluating improved methods of risk stratification for sudden death.

We are currently designing a new trial to evaluate a new external automatic defibrillator to be used in patients with recent myocardial infarction to prevent sudden death.
Grants and Awards
Measey Foundation Fellow, University of Pennsylvania Department of Medicine, 1981-82

Brown Medical School, Department of Medicine – Chair's Award for Outstanding Teaching – June, 2002

Brown Medical School, Dean's Teaching Excellence Award – Pathophysiology/Cardiovascular - June, 2004
Affiliations
Fellow, American College of Cardiology 1983
Fellow, American College of Physicians 1983
Fellow, Council on Clinical Cardiology, American Heart Association
Member, American Federation for Clinical Research
Member, Heart Rhythm Society
Funded Research
Current funding - Principal Investigator – Medtronic Corp – "INISGHT Registry" of Implantable Cardioverter Defibrillator (ICD) Utilization.
Past funding - as P.I. for National Institutes of Health (NIH): 1 UO1-HL45700, 1991-1998, $7,460,386. total award.
Selected Publications
Chow AWC and Buxton AE (eds). Implantable Cardiac Pacemakers and Defibrillators. All You Wanted to Know. Blackwell Publishing. Oxford. 2006 (2006)
Buxton AE. Indications for the implanted cardioverter-defibrillator. In Chow AWC and Buxton AE (eds) Implantable Cardiac Pacemakers and Defibrillators. All You Wanted to Know. Blackwell Publishing. Oxford. 2006 81-96. (2006)
Buxton AE. Sudden death after myocardial infarction – who needs prophylaxis and when? N Engl J Med. 352:2638-2640, 2005. (2005)
Buxton AE. Sudden death after myocardial infarction – who needs prophylaxis and when? N Engl J Med. 352:2638-2640, 2005. (2005)
Buxton AE, Sweeney MO, Wathen MS, Josephson ME, Otterness MF, Hogan-Miller E, Stark AJ, DeGroot PJ, for the PainFREE RXII Investigators. QRS Duration Does Not Predict Occurrence of Ventricular Tachyarrhythmias in Patients with Implanted Cardioverter-Defibrillators. J Amer Coll Card. 2005;46:310-316. (2005)
Buxton AE. Not everyone with an ejection fraction 30% should receive an implantable cardioverter-defibrillator. Circulation 111:2537-2549, 2005. (2005)
Buxton AE. Identifying the High Risk Patient with Coronary Artery Disease. Is Ejection Fraction All You Need? J Cardiovasc Electrophysiology 16: S25-S27, Suppl I, 2005. (2005)
Al-Khatib SM, Sanders GD, Mark DB, Lee KL, Bardy GH, Bigger JT, Buxton AE, Connolly S, Kadsh A, Moss A, Feldman AM, Ellenbogen KA, Singh S, Califf RM, Expert panel participating in a Duke Clinical Research Institute-sponsored conference. Implantable cardioverter defibrillators and cardiac resynchronization therapy in patients with left ventricular dysfunction: randomized trial evidence through 2004. Am Heart J. 2005;149:1020-34. (2004)
Buxton AE. Atrial fibrillation and flutter: overview. Med Health R I. 2004 Apr;87(4):92-3. (2004)
Buxton AE. Direct current cardioversion for atrial fibrillation and flutter. Med Health R I. 87(4):p. 97, 2004. (2004)
Russo AM, Stamato NJ, Lehmann MH, Hafley GE, Lee KL, Pieper K, Buxton AE and the MUSTT Investigators. Influence of gender on arrhythmia characteristics and outcome in the Multicenter Unsustained Tachycardia Trial. J Cardiovasc Electrophysiol 2004;15:993-998. (2004)
Buxton, AE. Clinical Trials of ICDs and AEDs. (In) Zipes DP and Jalife J. (ed) Cardiac Electrophysiology, From Cell to Bedside, 4th edition. Saunders, 2004. (2004)
Zimetbaum PJ, Buxton AE, Batsford W, Fisher JD, Hafley GE, Lee KL, O'Toole MF, Page RL, Reynolds M, Josephson ME. Electrocardiographic predictors of arrhythmic death and total mortality in the Multicenter Unsustained Tachycardia Trial. Circulation 2004;110:766-769. (2004)
Russo AM, Hafley GE, Lee KL, Stamato NJ, Lehmann MH, Page RL, Kus T, Buxton AE. Racial Differences in Outcome in the Multicenter UnSustained Tachycardia Trial (MUSTT): A Comparison of Whites Versus Blacks. Circulation 2003;108:67-72. (2003)
Buxton, AE. Risk Stratification for Sudden Death: Do We Need Anything More Than Ejection Fraction? Cardiac Electrophysiology Review. 2003 7:434-7. (2003)
Buxton AE. Trials of implantable cardiac defibrillators (ICDs) in patients with congestive heart failure (nonbiventricular). (In) Ellenbogen KA, Kay GN, Wilkoff BL (ed) Device Therapy for Congestive Heart Failure. Saunders, 2003. (2003)
Buxton AE, Ellison KE, Kirk MM, Frain B, Koo C, Gandhi G, Khouzam S. Primary prevention of sudden cardiac death: trials in patients with coronary artery disease. J Interv Card Electrophysiol. 2003 Oct;9(2):203-6. (2003)
Nicholson WJ, Buxton AE, Tammaro D. Bradycardic syncope in 2 patients who recently began gatifloxacin treatment.. Clin Infect Dis. 2003;36:e35-9. (2003)
Buxton AE. The clinical use of implantable cardioverter defibrillators: Where are we now? Where should we go? Ann Intern Med 138:512-514, 2003. (2003)
Buxton AE. Indications for the Implanted Cardioverter Defibrillator. (In) Braunwald E (ed) Harrison's Advances in Cardiology. McGraw-Hill, 2002. (2002)
Buxton AE, Hafley GE, Lee KL, Gold MR, Packer DL, Lehmann MH, Josephson ME, Wyse DG, Fisher JD, Prystowsky EN, Talajic MR, Pires LA, for the MUSTT Investigators. Relation of Ejection Fraction and Inducible Ventricular Tachycardia to Mode of Death in Patients with Coronary Artery Disease. An Analysis of Patients Enrolled in the Multicenter Unsustained Tachycardia Trial. Circulation 2002;106:2466-2472. (2002)
Buxton AE, Kirk MM, Michaud GF, Ellison KE, Nyren L. Management of the non-inducible patient. (In) Packer DL (ed) Cardiac Electrophysiology Review 2002;6:466-471. (2002)
Ellison KE, Hafley GE, Hickey K, Kellen J, Coromilas J, Stein KM, Lee KL, Buxton AE, for the MUSTT Investigators. Effect of β-blocking Therapy on Outcome in the Multicenter UnSustained Tachycardia Trial (MUSTT). Circulation. 2002;106:2694-2699. (2002)
Pires LA, Hafley GE, Lee KL, Fisher JD, Josephson ME, Prystowsky EN, Buxton AE, for the Multicenter Unsustained Tachycardia Trial Investigators. Significance of Nonsustained Ventricular Tachycardia Identified Postoperatively after Coronary Bypass Surgery in Patients with Left Ventricular Dysfunction. J Cardiovasc Electrophysiology. 2002;13:757-763. (2002)
Lee KL; Hafley G; Fisher JD; Gold MR; Prystowsky EN, Talajic M, Josephson ME; Packer DL, Buxton AE, for the Multicenter Unsustained Tachycardia Trial Investigators. Effect of Implantable Defibrillators on Arrhythmic Events and Mortality in the Multicenter Unsustained Tachycardia Trial. Circulation. 2002;106:233-238. (2002)
Buxton AE. Indications for the Implanted Cardioverter Defibrillator. (In) Braunwald E (ed) Harrison's Advances in Cardiology. McGraw-Hill, 2002. (2002)
Kadish AH, Buxton AE, Kennedy HL, Knight BP, Mason JW, Schuger CD, Tracy CM. ACC/AHA Clinical Competence Statement on Electrocardiography and Ambulatory Electrocardiography. J Am Coll Cardiol 2001;38:2091-2100. (2001)
Singh SN, Karasik P, Hafley GE, Pieper KS, Lee KL, Wyse DG, Buxton AE, for the MUSTT Investigators. Electrophysiologic and clinical effects of angiotensin-converting enzyme inhibitors in patients with prior myocardial infarction, nonsustained ventricular tachycardia, and depressed left ventricular function. Am J Cardiol 2001;87:716-720. (2001)
Weigner MJ, Buxton AE. Nonsustained ventricular tachycardia: A guide to the clinical significance and management. Med Clin North America 2001;85:305-320. (2001)
Buxton AE, Kirk MM, Michaud GF. Current approaches to evaluation and management of patients with ventricular arrhythmias. Medicine and Health Rhode Island 2001;84:58-62. (2001)
Buxton AE, Kirk MM, Michaud GF, Pamidi M. Nonsustained Ventricular Tachycardia Update: Epidemiology, Pathophysiology, Immediate Evaluation and management, Long-term management, experimental and theoretical. (In) Lazzara R (ed) Cardiac Electrophysiology Review 2001;5:323-327. (2001)
Buxton AE. Indications for the Implanted Cardioverter/Defibrillator – An Update. (In) Braunwald E, Fauci AS, Kasper DL, Hauser SL, Longo DL, Jameson JL (eds) Harrison's Online Textbook of Medicine. McGraw-Hill, 2001. (2001)
Gomes JA, Cain ME, Buxton AE, Josephson ME, Lee KL, Hafley GE. Prediction of long-term outcomes by signal-averaged electrocardiography in patients with unsustained ventricular tachycardia, coronary artery disease, and left ventricular dysfunction. Circulation 2001; 104: 436-441. (2001)
Buxton AE, Duc J. Ventricular premature depolarizations and nonsustained ventricular tachycardia. (In) Podrid PJ and Kowey PR (eds), Cardiac Arrhythmia. Mechanisms, Diagnosis and Management, Second Edition. Philadelphia, Lippincott Williams & Wilkins, 2001, 549-571. (2001)
Buxton AE. Indications for the Implanted Cardioverter/Defibrillator – An Update. (In) Braunwald E, Fauci AS, Kasper DL, Hauser SL, Longo DL, Jameson JL (eds) Harrison's Online Textbook of Medicine. McGraw-Hill, 2001. (2001)
Pires LA, Lehmann MH, Buxton AE, Hafley GE, Lee KL, the Multicenter Unsustained Tachycardia Trial Investigators. Differences in inducibility and prognosis of in-hospital versus out-of-hospital identified nonsustained ventricular tachycardia in patients with coronary artery disease: clinical and trial design implications. J Am Coll Cardiol 2001;38:1156-1162. (2001)
Wyse DG, Talajic M, Hafley GE, Buxton AE, Mitchell LB, Kus TK, Packer DL, Kou WH, Lemery R, Santucci P, Grimes D, Hickey K, Stevens C, Singh SN, for the MUSTT Investigators. Antiarrhythmic drug therapy in the Multicenter UnSustained Tachycardia Trial (MUSTT): drug testing and as-treated analysis. J Am Coll Cardiol 2001;38:344-351. (2001)
Buxton AE. Indications for the Implanted Cardioverter/Defibrillator – An Update. (In) Braunwald E, Fauci AS, Kasper DL, Hauser SL, Longo DL, Jameson JL (eds) Harrison's Online Textbook of Medicine. McGraw-Hill, 2001. (2001)
Buxton AE: Multicenter UnSustained Tachycardia Trial. Cardiac Electrophysiology Review 4:162-165, 2000. (2000)
Buxton AE, Duc J, Berger EE, Torres V: Nonsustained ventricular tachycardia. Cardiology Clinics 18:327-336, 2000. (2000)
Josephson ME, Callans DJ, Buxton AE. The role of the implantable cardioverter-defibrillator for prevention of sudden cardiac death. Ann Intern Med 133:901-910, 2000. (2000)
Buxton AE and Lee KL: The Multicenter Unsustained Tachycardia Trial (MUSTT): A randomized, controlled trial of the primary prevention of sudden death in patients with coronary artery disease. (In) Woosley RL and Singh SN (eds), Arrhythmia Treatment and Therapy. New York, Marcel Dekker, Inc., 2000, 301-315. (2000)
Buxton AE: Indications for the Implanted Cardioverter/Defibrillator – An Update. Harrison's Textbook of Medicine Online, June, 1999 (1999)
Altemose GT and Buxton AE: Idiopathic Ventricular Tachycardia. Annual Review of Medicine 50:159-177, 1999. (1999)
Buxton AE: Indications for the Implanted Cardioverter/Defibrillator – An Update. Harrison's Textbook of Medicine Online, June, 1999 (1999)
Buxton AE, Lee Kl, Fisher JD, Josephson ME, Prystowsky EN, Hafley GE, for the Multicenter Unsustained Tachycardia Trial Investigators: A randomized study of the prevention of sudden death in patients with coronary artery disease. N Engl J Med 1999; 341:1882-90. (1999)
Buxton AE, Hafley GE, Lehmann MH, Gold M, O'Toole M, Tang A, Coromilas J, Hook B, Stamato NJ, Lee KL, for the Multicenter Unsustained Tachycardia Trial (MUSTT) Investigators. Prediction of sustained ventricular tachycardia inducible by programmed stimulation in patients with coronary artery disease: Utility of clinical variables. Circulation 1999;99:1843-1850. (1999)
Josephson ME, Zimetbaum P, Buxton AE, Marchlinski FE. The tachyarrhythmias. (In) Fauci AS, Braunwald E, Isselbacher KJ, Wilson JD, Martin JB, Kasper DL, Hauser SL, Longo DL (Eds), Harrison's Principles of Internal Medicine, 14th Edition. New York, McGraw-Hill Book Company, 1998. (1998)
Wald J and Buxton AE: Unusual Forms of Ventricular Tachycardia. Cardiology in Review, 6:255-266, 1998. (1998)
Josephson ME, Zimetbaum P, Marchlinski FE, Buxton AE. The bradyarrhythmias: Disorders of sinus node function and AV conduction disturbances. (In) Fauci AS, Braunwald E, Isselbacher KJ, Wilson JD, Martin JB, Kasper DL, Hauser SL, Longo DL (Eds), Harrison's Principles of Internal Medicine, 14th Edition. New York, McGraw-Hill Book Company, 1998. (1998)
Rothman SA, Hsia HH, Cossu SF, Chmielewski IL, Buxton AE, Miller JM: Radiofrequency catheter ablation of postinfarction ventricular tachycardia. Long-term success and the significance of inducible nonclinical arrhythmias. Circulation 96:3499-3508, 1997. (1997)
Buxton AE: Ventricular premature depolarizations and ventricular tachycardia. (In) Kassirer JP and Greene HL (Eds), Current Therapy in Adult Medicine, Fourth Edition. Mosby, St. Louis, MO, 372-377, 1997. (1997)
Buxton AE: The primary prevention of sudden cardiac death: Prospective identification of the problem. Noninvasive and invasive techniques for risk stratification. (In) Dunbar SB, Ellenbogn KA, and Epstein AE (Eds), Sudden Cardiac Death. Past, Present, and Future. Armonk, NY, Futura Publishing Company, Inc., 119-147, 1997. (1997)
The Antiarrhythmics versus Implantable Defibrillators (AVID) Investigators: A comparison of antiarrhythmic-drug therapy with implantable defibrillators in patients resuscitated from near-fatal ventricular arrhythmias. N Engl J Med 1997;337:1576-1583. (1997)
Cossu SF, Rothman SA, Chmielewski IL, Hsia HH, Vogel RL, Miller JM, Buxton AE: The effects of isoproterenol on the cardiac conduction system: site-specific dose dependence. J Cardiovasc Electrophysiol 8:847-853, 1997. (1997)
Mason JW, Hancock EW, Saunders DE Jr, Schuger CD, Griffin JC, Kennedy HL, Buxton AE, Mittal N: American College of Cardiology Report on ECGEXAM. J Am Coll Cardiol 29:466-468, 1997. (1997)
Buxton, AE: Programmed Stimulation of the Ventricles - Back to the Future. J Interventional Cardiac Electrophysiology 1:282-285, 1997. (1997)
Rothman SA, Jeevanandam V, Combs WG, Furukawa S, Hsia HH, Eisen HJ, Buxton AE, Miller JM: Eliminating bradyarrhythmias after orthotopic heart transplantation. Circulation 94(suppl II):II-278-282, 1996. (1996)
Miller JM, Cossu SF, Chmielewski IL, Hsia HH, Rothman SA, Vogel RL, Buxton AE: Primary Ablation of Atrial Flutter and Atrial Fibrillation. Cardiology Clinics 14:569-590, 1996. (1996)
Sarter BH, Finkle JK, Gerszten RE, Buxton AE: What is the risk of sudden cardiac death in patients presenting with hemodynamically stable sustained ventricular tachycardia after myocardial infarction? J Am Coll Cardiol 28:122-129, 1996. (1996)
Hopson JR, Buxton AE, Rinkenberger RL, Nademanee K, Heilman JM, Kienzle MG, for the Flecainide Supraventricular Tachycardia Study Group: Safety and Utility of flecainide acetate in the routine care of patients with supraventricular tachyarrhythmias: results of a multicenter trial. Am J Cardiol 77:72A-82A, 1996. (1996)
Buxton AE : Ongoing Risk Stratification Trials: The Primary Prevention of Sudden Death. Controlled Clinical Trials 17:S47-51, 1996. (1996)
Buxton AE, Lee KL, DiCarlo L, Echt DS, Fisher JD, Greer GS, Josephson ME, Packer D, Prystowsky EN, Talajic M, for the Multicenter Unsustained Tachycardia Trial Investigators: Nonsustained ventricular tachycardia in patients with coronary artery disease: relationship to inducible sustained ventricular tachycardia. Ann Intern Med 125:35-39, 1996. (1996)
The AVID Investigators: Antiarrhythmics versus defibrillators (AVID)-Rationale, design, and methods. Am J Cardiol 75:470-475, 1995. (1995)
Sodowick BC, Buxton AE: Clinical significance of nonsustained ventricular tachycardia. (In) Podrid PJ and Kowey PR (Eds), Cardiac Arrhythmia. Mechanisms, Diagnosis, and Management. Baltimore, Williams & Wilkins, 1995. (1995)
Cossu SF, Buxton AE: The Clinical Spectrum of Ventricular Tachyarrhythmias in Patients with Coronary Artery Disease: Relationship Between Clinical and Electrophysiologic Characteristics in Patients with Nonsustained and Sustained Ventricular Tachycardia and Cardiac Arrest. Cardiology in Review. 3:240-250, 1995. (1995)
Buxton AE: Transient Ventricular Tachycardia. (Ed) Kastor JA (In) Arrhythmias, W.B.Saunders Company, Philadelphia, pp. 363-375, 1994. (1994)
Josephson ME, Buxton AE, Marchlinski FE: The tachyarrhythmias. (In) Wilson JD, Braunwald E, Fauci AS, Isselbacher KJ, Martin JB, Petersdorf RB, Root RK (Eds), Harrison's Principles of Internal Medicine, 13th Edition. New York, McGraw-Hill Book Company, 1994. (1994)
Vaitkus PT, Miller JM, Buxton AE, Josephson ME, Laskey WK: Ischemia-induced changes in human endocardial electrograms during percutaneous transluminal coronary angioplasty. Am Heart J 127:1481-1490, 1994. (1994)
Josephson ME, Marchlinski FE, Buxton AE: The bradyarrhythmias: Disorders of sinus node function and AV conduction disturbances. (In) Wilson JD, Braunwald E, Fauci AS, Isselbacher KJ, Martin JB, Petersdorf RB, Root RK (Eds), Harrison's Principles of Internal Medicine, 13 Edition. New York, McGraw-Hill Book Company, 1994. (1994)
Buxton AE: Work-up and Assessment of Risk for Sudden Cardiac Death: Patients with Nonsustained Ventricular Tachycardia. (In) Akhtar M, Myerburg RJ, Ruskin JN (eds), Sudden Cardiac Death, Prevalence, Mechanisms, and Approaches to Diagnosis and Management, Malvern PA, Williams and Wilkins, 1994. (1994)
Buxton AE: Ventricular premature depolarizations and ventricular tachycardia. (In) Hurst, J.W. (Ed) Current Therapy in Cardiovascular Disease, Fourth Edition. Mosby-Year Book, Inc., St. Louis, Mo, pp. 50-55, 1994. (1994)
Buxton AE, Hurwitz JL: Disorders of cardiac rhythm and conduction in the medical intensive care unit. (In) Carlson RW, Geheb MA (Eds) The Principles and Practices of Medical Intensive Care. Philadelphia, PA, W.B. Saunders Company, pp. 1049-1078, 1993. (1993)
Domanski MJ, Buxton AE: The Primary Prevention of Sudden Death in Patients with Coronary Artery Disease. Ann Intern Med 119:1218-1220, 1993. (1993)
Buxton AE: The signal-averaged ECG in patients with nonsustained ventricular tachycardia - a perspective. (In) Gomes JA (Ed). Signal Averaged Electrocardiography, Concepts, Methods, and Applications. Boston, MA, Kluwer Academic Publishers, pp.433-440, 1993. (1993)
Buxton AE, Fisher JD, Josephson ME, Lee KL, Pryor DB, Prystowsky EN, Simson MB, DiCarlo L, Echt DS, Packer D, Greer GS, Talajic M, et al: Prevention of Sudden Death in Patients with Coronary Artery Disease: The Multicenter Unsustained Tachycardia Trial (MUSTT). Prog Cardiovasc Dis 36: 215-226, 1993. (1993)
Buxton AE, Josephson ME, Marchlinski FE, Miller JM: Polymorphic ventricular tachycardia induced by programmed stimulation: Response to Procainamide. J Am Coll Cardiol 21:90-8,1993. (1993)
Buxton, AE, Kleiman RB, Kindwall KE, Josephson ME: Endocardial Mapping During Sinus Rhythm in Patients with Coronary Artery Disease and Nonsustained Ventricular Tachycardia. Am J Cardiol 71:695-698, 1993. (1993)
Buxton AE: Nonsustained Ventricular Tachycardia: Clinical significance and mechanisms. (In) Josephson, ME and Wellens HJJ (ed.), Tachycardias: Mechanisms and Management, Mount Kisco, NY, Futura Publishing Co, Inc. pp 257-272, 1993 (1993)
Hsia HH, Buxton AE: Workup and Management of Patients with sustained and nonsustained monomorphic ventricular tachycardia. (In) Akhtar, M (ed.), Cardiology Clinics, Cardiac Arrhythmias and Related Syndromes: Current Diagnosis and Management, Volume 11, No. 1, February, 1993, Philadelphia, PA, W.B. Saunders Company, pp. 21-37 (1993)
Mitra RL, Buxton AE: The clinical significance of nonsustained ventricular tachycardia. Journal of Cardiovascular Electrophysiology. 4:490-496,1993. (1993)
Buxton, AE: Late potentials and syncope. (In) El-Sherif N, Turitto G (eds), High-Resolution Electrocardiography, Mount Kisco, NY, Futura Publishing Co., Inc., pp. 521-532, 1992 (1992)
Hook BG, Marchlinski FE, Josephson ME, Buxton AE: Effect of high current stimulation in patients with sustained ventricular tachycardia rendered noninducible by antiarrhythmic drugs. Am J Cardiol 70:752-757, 1992. (1992)
Buxton, AE: Antiarrhythmic Drugs: Good for premature ventricular complexes but bad for patients? Ann Int Med 116:420-422, 1992. (1992)
Grayboys TB, Buxton AE, Reiffel JA, Waldo AL: "Challenges in arrhythmia management: The changing role of Class IA antiarrhythmics" A roundtable discussion. Hospital Formulary, Vol 27, Supplement 1, September 1992. (1992)
Vaitkus PT, Kindwall KE, Miller JM, Marchlinski FE, Buxton AE, Josephson ME: Influence of gender on inducibility of ventricular arrhythmias in survivors of cardiac arrest with coronary artery disease. Amer J Cardiol 67: 537-539, 1991. (1991)
Hook BG, Rosenthal ME, Marchlinski FE, Buxton AE, Josephson ME: Results of electrophysiological testing and long-term follow-up in patients sustaining cardiac arrest only while receiving type IA antiarrhythmic agents. PACE 15:324-333,1991. (1991)
Vaitkus PT, Kindwall KE, Marchlinski FE, Miller JM, Buxton AE, Josephson ME: Differences in electrophysiologic substrate in patients with coronary artery disease and cardiac arrest or ventricular tachycardia: Insights from endocardial mapping and signal-averaged electrocardiography. Circulation 84:672-678, 1991. (1991)
Josephson ME, Buxton AE, Marchlinski FE: The tachyarrhythmias, (In) Wilson JD, Braunwald E, Fauci AS, Isselbacher KJ, Martin JB, Petersdorf RB, Root RK (Eds), Harrison's Principles of Internal Medicine, 12th Edition. New York, McGraw-Hill Book Company, pp. 908-923, 1991. (1991)
Buxton AE, Rosenthal ME, Marchlinski FE, Miller JM, Flores B, Josephson ME: Usefulness of the electrophysiologic laboratory for evaluation of proarrhythmic drug response in coronary artery disease. Am J Cardiol 67:835-842, 1991. (1991)
Josephson ME, Marchlinski FE, Buxton AE: The bradyarrhythmias: Disorders of sinus node function and AV conduction disturbances. (In) Wilson JD, Braunwald E, Fauci AS, Isselbacher KJ, Martin JB, Petersdorf RB, Root RK (Eds), Harrison's Principles of Internal Medicine, 12 Edition. New York, McGraw-Hill Book Company, pp. 902-908, 1991. (1991)
Buxton AE: Ventricular premature depolarizations and ventricular tachycardia. (ED) Kassirer, J.P. (In) Current Therapy in Internal Medicine, Third Edition. B.C. Decker, Inc. Philadelphia, PA, pp. 350-355, 1991. (1991)
Buxton AE: Ventricular premature depolarizations and ventricular tachycardia. (Ed) Hurst, J.W. (In) Current Therapy in Cardiovascular Disease, Third Edition. B.C. Decker, Inc, Philadelphia, PA, pp. 52-57, 1990. (1990)
Vaitkus PT, Buxton AE, Josephson ME, Marchlinski FE: Cycle-Length response of ventricular tachycardia associated with coronary artery disease to procainamide and amiodarone. Am J Cardiol 66:710-714, 1990. (1990)
Buxton AE: Nonsustained ventricular tachycardia: A clinical review. Cardio June: 58-70, 1990. (1990)
Josephson ME, Buxton AE, Almendral JM, Gottlieb CD: Electrophysiologic characteristics of atrial flutter and their therapeutic implications. (Eds)Attuel P, Coumel P, Janse MJ (In) The Atruim in Health and Disease. Futura Publishing Company, Inc. Mount Kisco, NY. pp 95-132, 1989. (1989)
Buxton AE, Marchlinski FE, Miller JM, Morrison DF, Frame LH, Josephson ME: The Human Atrial Strength-Interval Relation: Influence of Cycle Length and Procainamide. Circulation 79:271-280;1989. (1989)
Buxton AE: Catheter ablation of atrioventricular bypass tracts: Still an investigational procedure. Circulation 79:1388-1390,1989. (1989)
Kadish AH, Rosenthal ME, Vassallo JA, Cassidy DM, Buxton AE, Marchlinski FE, Miller JM, Josephson ME: Sinus mapping in patients with cardiac arrest and coronary disease - Results and correlation with outcome. PACE 12:301-310, 1989. (1989)
Marchlinski FE, Buxton AE, Josephson ME, Schmitt C: Predicting ventricular tachycardia cycle length after procainamide by assessing cycle length-dependent changes in paced QRS duration. Circulation 79:39-46, 1989. (1989)
Vassallo JA, Marchlinski FE, Cassidy DM, Buxton AE, Josephson ME: Shortening of ventricular refractoriness with extrastimuli: Role of the degree of prematurity and number of extrastimuli. J Electrophysiol 2:227-236, 1988. (1988)
Berger MD, Waxman HL, Buxton AE, Marchlinski FE, Josephson ME: Spontaneous compared with induced onset of sustained ventricular tachycardia. Circulation 78, 4:885-892, 1988. (1988)
Kleiman RB, Miller JM, Buxton AE, Josephson ME, Marchlinski FE: Prognosis following sustained ventricular tachycardia occurring early after myocardial infarction. Am J Cardiol 62:528-533, 1988. (1988)
Schmitt CG, Kadish AH, Marchlinski FE, Miller JM, Buxton AE, Josephson ME: Effects of lidocaine and procainamide on normal and abnormal intraventricular electrograms during sinus rhythm. Circulation 77:1030-1037, 1988. (1988)
Schmitt C, Kadish AH, Balke WC, Turk K, Buxton AE, Josephson ME, Marchlinski FE: Cycle length-dependent effects on normal and abnormal intraventricular electrograms: Effect of procainamide. J Am Coll Cardiol 12:395-403, 1988. (1988)
Josephson ME, Miller JM, Marchlinski FE, Buxton AE: Nonpharmacologic therapy of ventricular tachycardia. Clin Cardiol 11:II-17-21, 1988. (1988)
Marchlinski FE, Buxton AE, Kindwall KE, Miller JM, Rosenthal ME, Gottlieb CD, Bloom RB, Josephson ME: Comparison of individual and combined effects of procainamide and amiodarone in patients with sustained ventricular tachyarrhythmias. Circulation 78, 3:583-591, 1988. (1988)
Miller JM, Marchlinski FE, Buxton AE, Josephson ME: Relationship between the 12-lead electrocardiogram during ventricular tachycardia and endocardial site of origin in patients with coronary artery disease. Circulation 77, 4:759-766, 1988. (1988)
Almendral JM, Gottlieb CD, Rosenthal ME, Stamato NJ, Buxton AE, Marchlinski FE, Miller JM, Josephson ME: Entrainment of ventricular tachycardia: Explanation for surface electrocardiographic phenomena by analysis of electrograms recorded within the tachycardia circuit. Circulation 77:569-580,1988. (1988)
Buxton AE, Britton N, Simson MB: Application of the signal-averaged electrocardiogram in patients with nonsustained ventricular tachycardia after myocardial infarction: Implications for prediction of sudden cardiac death risk. J Electrocardiology 21:S40-45, 1988. (1988)
Marchlinski FE, Almendral JM, Cassidy DM, Grogan EW, Miller JM, Vassallo JA,Buxton AE, Josephson ME: Localization of endocardial site for catheter ablation of ventricular tachycardia. (In) Ablation in Cardiac Arrhythmias edited by Fontaine G, Scheinman MM. Mount Kisco, NY, Futura Publishing Co. Inc., Chapter 23, pp 289-309, 1987. (1987)
Buxton AE, Marchlinski FE, Flores BT, Josephson ME: Electrophysiologic studies in nonsustained ventricular tachycardia. Primary Cardiology 13:11-15, 1987. (1987)
Josephson ME, Buxton AE, Marchlinski FE, Miller JM: Therapy of ventricular tachycardia: Role of electrophysiology studies 1987. Jpn J Electrocardiology 8:121, 1988. (1987)
Marchlinski FE, Buxton AE, Miller JM, Josephson ME: Prevention of ventricular tachycardia induction during right ventricular programmed stimulation by high current strength pacing at the site of origin. Circulation 76:332-342, 1987. (1987)
Buxton AE, Marchlinski FE, Doherty JU, Flores BT, Josephson ME: Hazards of intravenous verapamil in patients with sustained ventricular tachycardia. Am J Cardiol 59:1107-1110, 1987. (1987)
Buxton AE, Marchlinski FE, Flores BT, Miller JM, Doherty JU, Josephson ME: Nonsustained ventricular tachycardia in patients with coronary artery disease: Role of electrophysiologic study. Circulation 75:1178-1185, 1987. (1987)
Josephson ME, Buxton AE, Marchlinski FE, Miller JM, Orishimo TF: Therapy of ventricular tachycardia: Role of electrophysiology studies 1987. Jpn J. Electrocardiology 8:2:121-139, 1988. (1987)
Josephson ME, Almendral JM, Buxton AE, Marchlinski FE: Mechanism of ventricular tachycardia. State-of-the-art consensus conference on electrophysiologic testing in the diagnosis and treatment of patients with cardiac arrhythmias. Circulation 75 (Supp III):III41-III47, 1987. (1987)
Kadish AH, Buxton AE, Waxman HL, Flores B, Josephson ME, Marchlinski FE: Usefulness of electrophysiologic study to determine the clinical tolerance of arrhythmia recurrences during amiodarone therapy. J Am Coll Cardiol 10:90-6, 1987. (1987)
Buxton AE, Simson MB, Falcone RA, Marchlinski FE, Doherty JU, Josephson ME: Results of signal-averaged electrocardiography and electrophysiologic study in patients with nonsustained ventricular tachycardia after healing of acute myocardial infarction. Am J Cardiol 60:8085, 1987. (1987)
Buxton AE, Marchlinski FE, Rosenthal ME, Flores B, Miller JM, Josephson ME: Arrhythmogenic effects of antiarrhythmic drugs: Role of electrophysiologic studies. Edited by Konrad Steinbach, Munich, Germany, pp 201-210, 1987. (1987)
Josephson ME, Buxton AE, Marchlinski FE: The Tachyarrhythmias. (In) Harrison's Principles of Internal Medicine edited by Braunwald E., New York, NY, McGraw-Hill Co., pp 923-938, 1987. (1987)
Josephson ME, Marchlinski FE, Buxton AE: The Bradyarrhythmias. (In) Harrison's Principles of Internal Medicine edited by Braunwald E., New York, NY, McGraw-Hill Co., pp 916-923, 1987. (1987)
Buxton AE, Miller JM, Hargrove WC, Marchlinski ME, Doherty JU, Harken AH, Josephson ME: Surgical therapy of ventricular tachycardia. (Eds) Hilger, Hombarh (In) Invasive Cardiovascular Therapy. Martinus Nijhoff Publishers, Cologne, Germany,pp. 555-566, 1987. (1987)
Josephson ME, Miller JM, Vassallo JA, Almendral JM, Marchlinski FE, Buxton AE: The role of electrophysiological studies in the management and therapy of recurrent ventricular tachycardias in patients with ischemic heart disease. (Chapter 23) (In) Aliot E, Lazzara R (Eds) Ventricular Tachycardias: From Mechanism to Therapy, Martinus Nijhoff/Dr W. Junk Publishers, Dordrecht/Boston/Lancaster, pp 309-328,1987. (1987)
Simson MB, Kindwall KE, Buxton AE, Josephson ME: Signal-Averaging of the ECG in the management of patients with ventricular tachycardia: Prediction of antiarrhythmic drug efficacy. From Brugada P., Wellens HJJ. Cardiac Arrhythmias: Where to Go From Here: Mount Kisco, NY, Futura Publishing Company, Inc., Chapter 17, pp 299-310, 1987. (1987)
Kienzle MG, Doherty JU, Cassidy DM, Buxton AE, Marchlinski FE, Waxman HL, Josephson ME: Electrophysiologic sequelae of chronic myocardial infarction: Local refractoriness and electrogram characteristics of the left ventricle. Am J Cardiol 58:63-69, 1986. (1986)
Marchlinski FE, Flores BT, Buxton AE, Hargrove WC, Addonizio VP, Stephenson LW, Harken AH, Doherty JU, Grogan EW, Josephson ME: The automatic implantable cardioverter-defibrillator: Efficacy, complications, and device failures. Ann Int Med 104:481-488, 1986. (1986)
Buxton AE, Josephson ME: Role of electrophysiologic studies in identifying arrhythmogenic properties of antiarrhythmic drugs. Circulation 73(Suppl I): II-67 - 11-72, 1986. (1986)
Cassidy DM, Vassallo JA, Miller JM, Poll DS, Buxton AE, Josephson ME: Endocardial catheter mapping in patients in sinus rhythm: Relationship to underlying heart disease and ventricular arrhythmia. Circulation 73:645-652, 1986. (1986)
Almendral JM, Rosenthal ME, Stamato NJ, Marchlinski FE, Buxton AE, Frame LH, Miller JM, Josephson ME: An analysis of the resetting phenomenon in sustained uniform ventricular tachycardia: incidence and the relation to termination. J Am Coll Cardiol 8:294-300, 1986. (1986)
Poll DS, Marchlinski FE, Buxton AE, Josephson ME: Usefulness of programmed stimulation in idiopathic dilated cardiomyopathy. Am J Cardiol 58:992-997, 1986. (1986)
Rosenthal ME, Stamato NJ, Almendral JM, Marchlinski FE, Buxton AE, Miller JM, Josephson ME: Influence of the site of stimulation on the resetting phenomenon in ventricular tachycardia. Am J Cardiol 58:970-976, 1986. (1986)
Buxton AE: Sustained ventricular tachycardia: Role of electrophysiologic studies in determining mechanisms, origin, and pharmacologic therapy. Appl Cardiol May/June;7-14, 1986. (1986)
Vassallo JA, Cassidy DM, Miller JM, Buxton AE, Marchlinski FE, Josephson ME: Left ventricular endocardial activation during right ventricular pacing: Effect of underlying heart disease. J Am Coll Cardiol 7:1228-33, 1986. (1986)
Eysmann SB, Marchlinski FE, Buxton AE, Josephson ME: ECG changes after cardioversion of ventricular arrhythmias. Circulation 73:73-81, 1986. (1986)
Vassallo JA, Cassidy DM, Marchlinski FE, Miller JM, Buxton AE, Josephson ME: Abnormalities of endocardial activation pattern in patients with previous healed myocardial infarction and ventricular tachycardia. Am J Cardiol 58:479-484, 1986. (1986)
Kadish AH, Marchlinski FE, Josephson ME, Buxton AE: Amiodarone: Correlation of early and late electrophysiologic studies with outcome. Am Heart J 112:1134-1140, 1986. (1986)
Marchlinski FE, Buxton AE, Miller JM, Vassallo JA, Flores BT, Josephson ME: Amiodarone versus amiodarone and Type IA agent for rapid ventricular tachycardia. Circulation 74:1037-1043, 1986. (1986)
Buxton AE: Sudden cardiac death--1986. Ann Int Med 104:716-718, 1986. (1986)
Buxton AE, Josephson ME: Ventricular tachycardia in chronic myocardial infarction. (Chapter 15) In Kulbertus H (Ed) Medical management of cardiac arrhythmias, Churchill Livingstone, Edinburgh -New York, NY, 1986, pp 201-217. (1986)
Cassidy DM, Vassallo JA, Buxton AE, Doherty JU, Marchlinski FE, Josephson ME: Catheter mapping during sinus rhythm: Relation of local electrogram duration to ventricular tachycardia cycle length. Am J Cardiol 55:713-716, 1985. (1985)
Marchlinski FE, Buxton AE, Flores BT, Doherty JU, Waxman HL, Josephson ME: Value of Holter monitoring in identifying risk for sustained ventricular arrhythmia recurrence on amiodarone. Am J Cardiol 55:709-712, 1985. (1985)
Almendral JA, Gottlieb C, Marchlinski FE, Buxton AE, Doherty JU, Josephson ME: Entrainment of ventricular tachycardia by atrial depolarizations. Am J Cardiol 56:298-304, 1985. (1985)
Doherty JU, Rogers DP, Grogan EW, Falcone RA, Buxton AE, Marchlinski FE, Cassidy DM, Kienzle MG, Almendral JM, Josephson ME: Electrophysiologic evaluation and follow-up characteristics of patients with recurrent unexplained syncope or presyncope. Am J Cardiol 55:703-708, 1985. (1985)
Vassallo JA, Cassidy D, Simson MB, Buxton AE, Marchlinski FE, Josephson ME: Relation of late potentials to site of origin of ventricular tachycardia associated with coronary heart disease. Am J Cardiol 55:985-989, 1985. (1985)
Buxton AE: The use of multiple extrastimuli during programmed ventricular stimulation: how many should be used? Int J Cardiol 7:86-91, 1985. (1985)
Marchlinski FE, Buxton AE, Vassallo JA, Waxman HL, Cassidy DM, Doherty JU, Josephson ME: Comparative electrophysiologic effects of intravenous and oral procainamide in patients with sustained ventricular arrhythmias. J Am Coll Cardiol 4:1247-1254, 1984. (1984)
Cassidy DM, Vassallo JA, Marchlinski FE, Buxton AE, Untereker WJ, Josephson ME: Endocardial mapping in humans in sinus rhythm with normal left ventricles: Activation patterns and characteristics of electrograms. Circulation 70:37-42, 1984. (1984)
Vassallo JA, Cassidy DM, Marchlinski FE, Buxton AE, Waxman HL, Doherty, JU, Josephson ME: Endocardial activation of left bundle branch block. Circulation 69:914-923, 1984. (1984)
Buxton AE, Waxman HL, Marchlinski FE, Josephson ME: Electropharmacology of nonsustained ventricular tachycardia: Effects of Class I antiarrhythmic agents, verapamil and propranolol. Am J Cardiol 53:738-744, 1984. (1984)
Poll DS, Marchlinski FE, Buxton AE, Doherty JU, Waxman HL, Josephson ME: Sustained ventricular tachycardia in patients with idiopathic dilated cardiomyopathy: Electrophysiologic testing and lack of response to antiarrhythmic drug therapy. Circulation 70:451-456, 1984. (1984)
Buxton AE, Waxman HL, Marchlinski FE, Untereker WJ, Waspe LE, Josephson ME: Role of triple extrastimuli during electrophysiologic study of patients with documented sustained ventricular tachyarrhythmias. Circulation 69:532-540, 1984. (1984)
Lerman BB, Marchlinski FE, Kempf FC, Buxton AE, Josephson ME: Prognosis in patients with intra-Hisian conduction disturbances. Int J Cardiol 5:449-457, 1984. (1984)
Doherty JU, Kienzle MG, Buxton AE, Marchlinski FE, Waxman HL, Josephson ME: Discordant results of programmed ventricular stimulation at different right ventricular sites in patients with and without spontaneous sustained ventricular tachycardia: A prospective study of 56 patients. Am J Cardiol 54:336-342, 1984. (1984)
Doherty JU, Waxman HL, Kienzle MG, Cassidy DM, Marchlinski FE, Buxton AE, Josephson ME: Limited role of intravenous propafenone hydrochloride in the treatment of sustained ventricular tachycardia: Electrophysiologic effects and results of programmed ventricular stimulation. J Am Coll Cardiol 4:378-381, 1984. (1984)
Marchlinski FE, Buxton AE, Waxman HL, Josephson ME: Electrophysiologic effects of intra-venous metoprolol. Am Heart J 107:1125-1131, 1984. (1984)
Almendral JM, Grogan EW, Cassidy DM, Vassallo JA, Marchlinski FE, Buxton AE, Doherty JU, Josephson ME: Timing of the right ventricular apical electrogram during sustained ventricular tachycardia: Relation to surface QRS morphology and potential clinical implications. Am J Cardiol 54:1003-1007, 1984. (1984)
Buxton AE, Marchlinski FE, Doherty JU, Cassidy DM, Vassallo JA, Flores BT, Josephson ME: Repetitive, monomorphic ventricular tachycardia: Clinical and electrophysiologic characteristics in patients with and patients without organic heart disease. Am J Cardiol 54:997-1002, 1984. (1984)
Doherty JU, Waxman HL, Kienzle MG, Cassidy DM, Marchlinski FE, Buxton AE, Josephson ME: Limited role of intravenous propafenone hydrochloride in the treatment of sustained ventricular tachycardia: Electrophysiologic effects and results of programmed ventricular stimulation. J Am Coll Cardiol 4:378-81, 1984. (1984)
Buxton AE, Josephson ME: Sudden cardiac death--A perspective. The Western J of Med 141:677-679, 1984. (1984)
Buxton AE, Marchlinski FE, Waxman HL, Flores BT, Cassidy DM, Josephson ME: Prognostic factors in nonsustained ventricular tachycardia. Am J Cardiol 53:1275-1279, 1984. (1984)
Buxton AE, Waxman HL, Marchlinski FE, Josephson ME: Atrial conduction: Effects of extrastimuli with and without atrial dysrhythmias. Am J Cardiol 54:755-761, 1984. (1984)
Cassidy DM, Vassallo JA, Buxton AE, Doherty JU, Marchlinski FE, Josephson ME: The value of catheter mapping during sinus rhythm to localize site of origin of ventricular tachycardia. Circulation 69:1103-1110, 1984. (1984)
Ezri MD, Marchlinski FE, Buxton AE, Waxman HL, Josephson ME: Electrophysiologic effects of intravenous timolol. Internatl J Cardiol 3:329-337, 1983. (1983)
Lerman BB, Waxman HL, Buxton AE, Josephson ME: Disopyramide: Evaluation of electrophysiologic effects and clinical efficacy in patients with sustained ventricular tachycardia or ventricular fibrillation. Am J Cardiol 51:759-765, 1983. (1983)
Doherty, JU, Kienzle MG, Waxman HL, Buxton AE, Marchlinski FE, Josephson ME: Relation of mode of induction and cycle length of ventricular tachycardia: Analysis of 104 patients. Am J Cardiol 52:60-64, 1983. (1983)
Waspe LE, Waxman HL, Buxton AE, Josephson ME: Mexiletine for control of drug-resistant ventricular tachycardia: Clinical and electrophysiologic results in 44 patients. Am J Cardiol 51:1176-1181, 1983. (1983)
Buxton AE, Waxman HL, Marchlinski FE, Simson MB, Cassidy DM, Josephson ME: Right ventricular tachycardia: Clinical and electrophysiologic characteristics. Circulation 68:917-927, 1983. (1983)
Ezri M, Lerman BB, Marchlinski FE, Buxton AE, Josephson ME: Electrophysiologic evaluation of syncope in patients with bifascicular block. Am Heart J 106:693-697, 1983. (1983)
Lerman BB, Waxman HL, Buxton AE, Sweeney M, Josephson ME: Tachyarrhythmias associated with programmable automatic atrial antitachycardia pacemakers. Am Heart J 106:1029-1035, 1983. (1983)
Buxton AE, Waxman HL, Marchlinski FE, Josephson ME: Electrophysiologic studies in nonsustained ventricular tachycardia: Relation to underlying heart disease. Am J Cardiol 52:985-991, 1983. (1983)
Marchlinski FE, Buxton AE, Waxman HL, Josephson ME: Identifying patients at risk of sudden death after myocardial infarction: Value of the response to programmed stimulation, degree of ventricular ectopic activity and severity of left ventricular dysfunction. Am J Cardiol 52:1190-1196, 1983. (1983)
Roy D, Waxman HL, Kienzle MG, Buxton AE, Marchlinski FE, Josephson ME: Clinical characteristics and long-term follow-up in 119 survivors of cardiac arrest: Relation to inducibility at electrophysiologic testing. Am J Cardiol 52:969-974, 1983. (1983)
Marchlinski FE, Waxman HL, Buxton AE, Josephson ME: Sustained ventricular tachyarrhythmias during the early postinfarction period: Electrophysiologic findings and prognosis for survival.J Am Coll Cardiol 2:240-250, 1983. (1983)
Roy D, Waxman HL, Buxton AE, Josephson ME: Horizontal and Longitudinal dissociation of the A-V node during atrial tachycardia. PACE 6:569-576, 1983. (1983)
Doherty JU, Kienzle MG, Waxman HL, Buxton, Marchlinski FE, Josephson ME: Programmed ventricular stimulation at a second right ventricular site: An analysis of 100 patients, with special reference to sensitivity, specificity and characteristics of patients with induced ventricular tachycardia. Am J Cardiol 52:1184-1189, 1983. (1983)
Roy D, Waxman HL, Buxton AE, Marchlinski FE, Cain ME, Gardner MJ, Josephson ME: Termination of ventricular tachycardia: Role of tachycardia cycle length. Am J Cardiol 50:1346-1350, 1982. (1982)
Waxman HL, Groh WC, Marchlinski FE, Buxton AE, Sadowski LM, Horowitz LN, Josephson ME, Kastor JA: Amiodarone for control of sustained ventricular tachyarrhythmias: Clinical and electrophysiologic effects in 51 patients. Am J Cardiol 50:1066-1074, 1982. (1982)
Buxton AE, Hirshfeld JW, Untereker WJ, Goldberg S, Harken AH, Stephenson LW, Edie RN: Perioperative coronary artery spasm: Long-term follow-up. Am J Cardiol 50:444-450, 1982. (1982)
Josephson ME, Waxman HL, Cain ME, Gardner MJ, Buxton AE: Ventricular activation during ventricular endocardial pacing. II. Role of pacemapping to localize origin of ventricular tachycardia. Am J Cardiol 50:11-22, 1982. (1982)
Gardner MJ, Waxman HL, Buxton AE, Cain ME, Josephson ME: Termination of ventricular tachycardia. Evaluation of a new pacing method. Am J Cardiol 50:1338-1345, 1982. (1982)
Waxman HL, Buxton AE, Sadowski LM, Josephson ME: The response to procainamide during electrophysiologic study for sustained ventricular tachyarrhythmias predicts the response to other medications. Circulation 67:30-37, 1982. (1982)
Buxton AE, Goldberg S, Harken AH, Hirshfeld JW, Kastor JA: Coronary artery spasm immediately following coronary artery bypass surgery: Recognition and management. N Engl J Med 304:1249-1253, 1981. (1981)
Buxton AE, Josephson ME: Role of P wave duration as a predictor of post-operative atrial arrhythmias. Chest 80:68-73, 1981. (1981)
Buxton AE, Goldberg S, Hirshfeld JW, Wilson J, Mann T, Williams DO, Oliva P: Refractory ergonovine induced coronary vasospasm: Importance of intracoronary nitroglycerin. Am J Cardiol 46:329-334, 1980. (1980)
Buxton AE, Lee KL, DiCarlo L, Gold MR, Greer GS, Prystowsky EN, O'Toole MF, Tang A, Fisher JD, Coromilas J, Talajic M, Hafley G, for the Multicenter Unsustained Tachycardia Trial Investigators: Electrophysiologic testing to Identify Patients with Coronary Artery Disease Who are at Risk for Sudden Death. N Engl J Med 2000;342:1937-45. (1937)
Buxton AE, Lee KL, DiCarlo L, Gold MR, Greer GS, Prystowsky EN, O'Toole MF, Tang A, Fisher JD, Coromilas J, Talajic M, Hafley G, for the Multicenter Unsustained Tachycardia Trial Investigators: Electrophysiologic testing to Identify Patients with Coronary Artery Disease Who are at Risk for Sudden Death. N Engl J Med 2000;342:1937-45. (1937)
Evans GT, Scheinman MM, Bardy G, et al: Predictor of in-hospital mortality after DC catheter ablation of atrioventricular junction: Results of a prospective, International, Multicenter Study. Circulation 84:1924-1937, 1991. (1924)