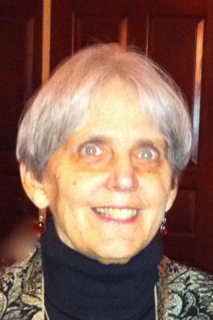 Mary A. Carskadon, PHD
Professor of Psychiatry & Human Behavior
Psychiatry & Human Behavior
Work
:
+1
401
-
421
-
9440
A major research focus of Mary A. Carskadon, Ph.D., director of Chronobiology and Sleep Research at Bradley Hospital is the sleep patterns of young people. The lab's research focus includes circadian rhythms and puberty; changes in how sleep pressure functions in adolescents; the role of morning-type or evening-type preference on sleep behaviors; sleep loss and genetic predictors of depressed mood in college students; sleep patterns and food intake.
Biography
Mary A. Carskadon received a B.A. in psychology from Gettysburg College (1969) and doctorate with distinction in neuro- and biobehavioral sciences from Stanford University (1979).

Carskadon's research includes examining associations of sleep regulatory mechanisms to sleep/wake behavior of children, adolescents, and young adults. Her findings have raised public health issues regarding consequences of insufficient sleep in adolescents and concerns about early school starting times. Current research examines genetic contributions to these processes and the association of chronic sleep restriction with development of depressed mood.

Carskadon has written many scientific papers, and she has received a number of honors, including an honorary doctor of sciences degree from Gettysburg College, Lifetime Achievement Award of the National Sleep Foundation, Outstanding Educator and Distinguished Scientist Awards of the Sleep Research Society. She is an elected Fellow of the Association for Psychological Science and Fellow of the American Association for the Advancement of Science.
Institutions
Epb
Research Description
TITLE: Intrinsic Circadian Period: Development, Delayed Phase, and Genetic Associations, Part 1: Measuring the Brain's Day Length in Adolescents—Summer Sleep Camp

P.I.: Mary A. Carskadon, Ph.D.

FUNDING SOURCE: National Institute of Mental Health (NIMH)

DESCRIPTON: The purpose of this project is to determine the internal day length set by the brain and how the day length may change during adolescent development. The measurement of the brain's internal day length requires an extended period of observation in the time-free laboratory environment under a specific set of circumstances that permit the brain's rhythm to run free from the usual imposed 24 hour cycle. Participants live in the laboratory (Summer Sleep Camp) for up to three weeks in order for this measure to be made. While gathering this important piece of data, we also have the opportunity to make many other observations about the regulation of sleep and sleepiness and the timing of moods and best performance on a number of tasks. We also hope to measure day length in individuals before and after puberty, as well as to follow postpubertal adolescents into young adulthood. Finally, cheek swab samples will be collected in order to examine genes that may be associated with the internal day length.

SIGNIFICANCE: The data from this project will provide crucial information about the mechanisms underlying the regulation of adolescent sleep/wake patterns and how they may change during adolescent development. Furthermore, the behavioral test data may provide a foundation for understanding the timing of classroom behaviors in adolescents.

TITLE: Intrinsic Circadian Period: Development, Delayed Phase, and Genetic Associations, Part 2: Sleep Homeostasis and Adolescent Development - Summer Sleep Camp

P.I.: Mary A. Carskadon, Ph.D.

FUNDING SOURCE: NIMH

DESCRIPTION: This project examines the sleeping EEG patterns of adolescents using spectral analysis to assess brain wave patterns across the night. Baseline night data from in-lab evaluations provide an indication of the sleep pressure or sleep "need" in younger versus older adolescents who have been maintaining similar sleep schedules for nearly two weeks. Sleep EEG analyses made after children have been awake for 36 hours tell us how the brain builds up the pressure for sleep and whether this buildup changes across adolescent development. We also plan to examine the buildup of sleep pressure during EEG tests that take place across 36 hours of wakefulness. In addition, this research project aims to follow the same participants before and after they achieve puberty.

SIGNIFICANCE: This project will provide information about the fundamental organization of sleep in the adolescent brain and the ways in which the brain's sleep mechanisms change during adolescent development. Such data can help us understand the contribution of the biological regulatory systems to the shifts in sleep patterns that commonly occur during adolescent development.

OVERALL SIGNIFICANCE OF THESE PROJECTS: Basic knowledge gained and discovery of genetic associations with these biological processes can help target ways to improve teen sleep and waking behavior and may even help with treatment for adolescent sleep disorders. This information will equip us better to intervene effectively to improve sleep patterns for adolescents in whom sleep and daytime sleepiness are a problem. Such information may also help us influence societal trends, such as early school start and late night activities that seem to run counter to the biological sleep needs and propensities of adolescents.

TITLE: Prospective Study of Depressed Mood, Short Sleep and Serotonergic Genes (Does Short Sleep Lead to Depressed Mood by Altering Serotonin Receptor Function?)

P.I.: Mary A. Carskadon, Ph.D.

FUNDING SOURCE: NIMH

DESCRIPTON: The transition to college is a major life change that often involves insufficient sleep, as well as changes to the timing of sleeping and waking behavior. Further, college students often experience depressed mood. This project uses the transition to college as a model system to examine whether the serotonin neurotransmitter system (specifically the 5-HT1a receptor) is involved in depressed mood of college students. Students are evaluated in the spring before entering college; selection to the college part of the study is based on the springtime information about sleep patterns and pre-existing mood disorders. On entry into college, the students complete a daily sleep-wake diary and give a cheek swab sample for gene analysis to examine genetic vulnerability.

SIGNIFICANCE: This project will determine whether short sleep can lead to depressed mood in college students. Depression is a serious concern among college students—an impediment to academic performance and a risk for suicide. These studies will examine whether students are susceptible to depression if they carry a certain genetic background and then get too little sleep and whether the association is related to the serotonin system. Such knowledge can help target prevention of the development of depression.
Grants and Awards
Honors
Sigma Xi, Scientific Research Society, elected to Brown University Chapter 1994.

Nathaniel Kleitman Distinguished Service Award "…to honor service in the field of sleep research and sleep disorders medicine, especially generous and altruistic efforts in the areas of administration, public relations, and legislation," American Sleep Disorders Association, 1991.

Distinguished Alumni Award, Gettysburg College, 1995.

Doctor of Sciences, Honorary Degree, Gettysburg College, 1999.

President, Sleep Research Society, 1999-2000.

Lifetime Achievement Award, National Sleep Foundation, 2003.

Mark O. Hatfield Public Policy Award, American Academy of Sleep Medicine, 2003.

Benchmarks of Excellence Award for Academic Excellence (to the Sleep Laboratory), E. P. Bradley Hospital, 2003.

Outstanding Educator Award of the Sleep Research Society, 2005 [Award named the Mary A. Carskadon Outstanding Educator Award.]

Distinguished Scientist Award of the Sleep Research Society, 2007.

Fellow, Association for Psychological Science (APS), 2007.

Outstanding Faculty Mentor Award, Office of Women in Medicine and Science, Division of Biology and Medicine, Alpert Medical School, Brown University, 2012.

Associate Editor
--Sleep, 2000-2002
--Behavioral Sleep Medicine, 2001-

Deputy Editor
--Sleep, 2006-

Carskadon Award for Research Excellence: awarded annually to a member of Association of Polysomnographic Technologists (APT) for "excellence and originality of an abstract in basic or clinical sleep research" submitted to the meeting of the Association of Professional Sleep Societies, Association of Polysomnographic Technologists, awarded in Mary Carskadon's name 1990-

Affiliations
MEMBERSHIP IN SOCIETIES
Sleep Research Society, 1971-
--Membership Chair, 1987-1990
--Program Chair for Trainees, 1991-1992
--Section Head: Normal and Pathological Daytime Sleepiness, 1996-1997
--Annual Meeting Program Committee, 1997-1998
--President-Elect, 1998
--Chair, Vision2020 Task Force, 1998
--President, 1999-2000
--Past President, 2000-2001
--Presidential Task Force on Training, 2003
--Research Committee, 2003
American Association for the Advancement of Science, 1980-
Society for Research on Biological Rhythms, 1988-
--Board Advisory Committee, 2002
Society for Psychophysiology Research, 1986-
American Psychological Society, 1991-
Society for Light Treatment and Biological Rhythms, 1990-
American Psychological Association, Section 38, 1990-
The New York Academy of Sciences, 1993-
The Society for Research on Adolescence, 1995-
European Sleep Research Society, 1997-
--Liaison Member at Large to the Board, 2002-2006
Board of Scientific Counselors, National Space Biomedical Research Institute, 1998-
Sleep Disorders Research Advisory Board of the National Heart, Lung, and Blood Institute (NHLBI), 1999-2003.
Fellow, American Academy of Sleep Medicine (formerly, American Sleep Disorders Association), 1988-
--Annual Meeting Program Committee, 1988-1996
--Task Force on Undergraduate Education, 1993-1995
--Therapy of Circadian Sleep Disorders Task Force 2004-2005
Co-Founder, Northeastern Sleep Society, 1986
--Annual Meeting Organizer and Scientific Program Chair, 1986, 1987, 1993, 2005
--Scientific Program Committee, 1988-1992, 1994, 2006
Funded Research
See CV for funding information.