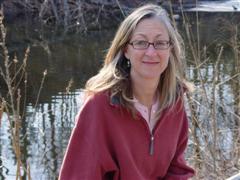 Suzanne Colby, PHD
Professor (Research) and Director of Postdoctoral Training
Center for Alcohol and Addiction Studies
Work
:
+1
401
-
863
-
6655
Suzanne Colby's research interests include laboratory and clinical studies, treatment development, and instrumentation research related to adolescent and young adult substance use disorders. She is currently the principal investigator of a NIAAA-funded grant "Brief Alcohol Intervention for School-to-Work Transitions" and co-investigator on eight other NIH grants focused on innovative interventions targeting heavy drinking, HIV risk behavior, and smoking in various polulations including adolescents, young adults, adults receiving emergency medical care, and adults with schizophrenia.
Institutions
Bh-a
Research Description
Suzanne Colby, Ph.D. is a Professor (Research) of Psychiatry and Human Behavior at Brown University. She serves as Training Director of two T32 postdoctoral training programs at the Center for Alcohol and Addiction Studies at Brown; one is funded by NIAAA and the other by NIDA. Dr. Colby is also Principal Investigator of the Pilot Projects Component of Brown's Alcohol Research Center on HIV (ARCH), and Co-PI of the ARCH Education and Dissemination Component. In addition to these leadership roles, Dr. Colby collaborates as a co-investigator on eight other research grants from the National Institutes of Health (NIH). These projects include alcohol and smoking treatment outcome trials for various populations including emergency room patients and adults in residential treatment for alcohol or drug problems.

A nationally recognized expert in adolescent tobacco research, Dr. Colby has participated in numerous collaborative efforts to enhance research and development of cessation treatments for adolescent smokers. She served for three years as an elected member of the Board of Directors of the international Society for Research on Nicotine and Tobacco (SRNT) as Member Delegate representing North American members. She has had numerous leadership positions for SRNT, including Chair of the Publications Committee, the Program Committee, and Chair of a national panel on Biochemical Verification of Adolescent Smoking.

Her recent publications have focused on nicotine dependence among youth, adolescent substance use prevalence and diagnosis, and innovative brief interventions for substance misuse among adolescents and young adults.
Grants and Awards
Gimbel Child and Family Scholar Award, The Bernard and Alva Gimbel Foundation, the Journal of Primary Prevention, and the Child and Family Agency of Southeastern Connecticut, 1996.

Peter Merenda Dissertation Prize for Statistics and Research Methodology, Department of Psychology, University of Rhode Island, 1996.

Person of the Year, Recognized by the Cumberland Substance Abuse Prevention Task Force, June, 1998, for contribution to prevention efforts in that community for the period 1987 - 1998.

Distinguished Service Award, Society for Research on Nicotine and Tobacco, 2005 and 2006.

Elected North American Delegate to SRNT Board of Directors.
Affiliations
American Psychological Association
Member, Division 28, Psychopharmacology and Substance Abuse
Member, Division 50, Addictions
Abstract Reviewer, Division 50, Annual Meeting, 2008
College on Problems of Drug Dependence
Research Society on Alcoholism
Society for Behavioral Medicine
Chair, Program Committee Addiction Track, 2002.
Abstract Reviewer, International Congress of Behavioral
Medicine, 1995
Abstract Reviewer, Annual Meeting, 1994, 2002.
Society for Research on Nicotine and Tobacco
Elected North-American Delegate, Board of Directors, 2010 – present.
Co-Chair, Program Committee, joint meeting of SRNT and SRNT Europe; Prague, Czech Republic, 2005.
Chair, Program Committee, Annual Meeting of SRNT, Orlando FL, 2006.
Member, Program Committee, Clinical Track, 2002-2004.
Member, Nominations Committee, 2003-2005.
Member, Tobacco-Related Health Disparities Committee, 2006-present.
Abstract Reviewer, Annual Meeting, 2001, 2003, 2007, 2008, 2009.
Member, Publications Committee, 2008-present.
Chair, Publications Committee, 2009-present.
Funded Research
1) 1 R01 AA016000-01 (Colby) 10/01/09-9/30/11
NIAAA Role: PI
Brief Alcohol Intervention for School-to-Work Transitions
This trial compares the efficacy of brief motivational intervention vs. a time-matched control for reducing heavy alcohol use and related consequences in a sample of non-college bound underage drinkers aged 17-20. Outcomes are assessed at 6 and 12 weeks post-intervention.


2) 2 R01 AA009892. (Monti) 05/10/05 - 04/30/10
NIAAA Role: Co- I
Enhanced MI with Alcohol-Positive Trauma Patients
The aim of this study is to compare an individual, brief motivational intervention for alcohol (BMI) vs. a BMI enhanced by participation of a significant other, vs. an assessment-only control condition with respect to their influence on subsequent alcohol use and related consequences in an adult trauma patient population.


3) 1 R01 DA021677 (Gwaltney) 04/01/07-03/31/12
NIDA Role: Co- I
Ecological Momentary Assessment of Adolescent Smoking Cessation
The goal of this study is to examine the processes that underlie relapse to smoking among an adolescent population. Adolescent smokers will use palm-top computers to record their experiences in real-time, while making an attempt to quit smoking.


4) 1 R01 DA023995-01A1 (Rohsenow) 12/1/07-11/30/12
NIDA Role: Co- I
Contingent vouchers for smoking in substance abusers as adjunct to nicotine patch
Whether contingent reinforcement increases smoking abstinence in drug abusers in counseling/patch

5) 1R01DA024652-01 (Rohsenow) 12/1/07-11/30/12
NIDA Role: Co- I
Varenicline and motivational advice for smokers with SUD
The study investigates the effects of varenicline and transdermal nicotine as adjuncts to motivational counseling for smoking cessation for smokers in residential treatment for substance dependence.

6) 1R01 AA013970 (Barnett) 07/01/03-06/30/10
NIAAA Role: Co-I
Naturalistic Influences on Alcohol Problems in College
The purpose of this study is to prospectively study alcohol problems among college students including naturalistic change factors, and multiple risk and protective factors including social network composition and race/ethnicity.

7) R21 AA015980 (Barnett) 9/15/08 – 8/31/10
NIAAA Role: Co-I
Contingency Management for Alcohol Abuse Using Transdermal Alcohol Detection
This study investigates the initial efficacy of contingency management for reducing drinking among heavy-drinking adults using a novel device that measures alcohol use transdermally.

8) R01 AA16838 (Jackson) 10/1/08-9/30/13
NIAAA Role: Co-I
Initiation and Progression through Early Drinking Milestones in Underage Drinkers
This is a study to explore characteristics of the early drinking career including sequencing of, attainment of, and progression through "drinking-related milestones" by prospectively assessing middle school students using a combination of relatively intensive (i.e., frequent) assessments of a narrow focus complemented by less frequent assessments with broader content.

9) R21 DA026829 (Tidey) 7/1/09–6/30/11
NIDA Role: Co-I
Smoking Abstinence and Lapse Effects in Smokers with Schizophrenia and Controls
The aims of this project are to compare the relative reinforcing effects of nicotine in smokers with schizophrenia and non-psychiatric smokers, before and after a 3-day abstinence period.

Selected Research Support Completed in the Past 3 Years:


1) 1R01 DA13616-01 (Rohsenow) 01/01/01-12/31/06
NIDA Role: Co-I
Motivating Substance Abusers to Quit Smoking
The aim of this project is to evaluate the efficacy of motivational interviewing vs. standard care, and contingent reinforcement for smoking abstinence vs. noncontingent payments, on smoking in substance abusers during the year following residential treatment.

2) 1R01 AA13385 (Spirito) 01/01/02-06/30/08
NIAAA Role: Co-I
Family Motivational Interviews for ETOH+ Teens in the ER
The purpose of this study is to compare a brief integrated individual and family intervention designed to reduce alcohol use and related harm to an enhanced standard care condition. The target population is underage drinkers 13-17 years old treated in an Emergency Department following an alcohol-related event.

3) 2R01 DA11204-06 (Monti) 07/01/02-06/30/08
NIDA Role: Co-I
Contingency Management and MET for Adolescent Smoking
The purpose of this study is to improve smoking cessation rates among adolescent smokers by testing the efficacy of contingency management plus motivational enhancement therapy to increase intrinsic and extrinsic motivation to change smoking behaviors.

4) 1R03 CA115306 (Dolan) 11/1/05-8/31/08
NCI Role: Co-I
Developing an Expectancy Challenge for Diverse Teens
The aim of this research is to adapt a standard smoking expectancy challenge for teens of diverse ethnic backgrounds. Qualitative and quantitative methods are used to develop this tailored intervention.
5) 1R01 DA16737 (Colby) 09/05/03-06/30/09
NIDA Role: PI
Smoking Versus Alternative Reinforcers in Adolescents
This research studies smoking behavior as a reinforcer in adolescents and examines the impact of alternative reinforcers on smoking. A laboratory experiment compares choices for smoking vs. varying amounts of money; a second study compares of smokers to non-smokers on availability of reinforcers in their natural environment.

6) 1 R21 DA019628-01A1 (Kahler) 3/5/06-12/31/2008
NIDA Role: Co-I
Mechanisms Linking Hostility and Smoking
To test a sociocognitive model of hostility and smoking by examining differences between low-hostile and high-hostile smokers on (a) social information processing, (b) responses to interpersonal provocation, and (c) smoking behavior after provocation both when smoking ad lib and when nicotine deprived.

7) 1R01 DA021265 (LaChance) 12/01/06-11/30/09
NIDA Role: Co- I
Development of Behavioral Couples Treatment for Smoking Cessation
The goal of this project is to develop and test a behavioral couples treatment for smoking cessation to be used with smokers who have a non-smoking partner.

8) P5O CA 84719 (Niaura) 9/30/04 – 9/29/09
NCI Role: Co-I
Nicotine Dependence: Phenotype, Endophenotype and Contexts
This study involves: a) a two-generation family study of genetic/familial influences on lifetime patterns of tobacco use phenotypes and comorbid psychiatric disorders; b) an endophenotypic study of sibling pairs discordant for these tobacco use phenotypes using fMRI with nicotine challenge; and c) analysis of the effects of neighborhood factors on the progression of tobacco, alcohol and other drug use in adolescents.
9) 5R01 CA104836 (Graham) 10/1/06 – 5/31/10
NCI Role: PI of Brown subcontract
Internet and Telephone Treatment for Smoking Cessation
This study aims to extend existing theory and application by comparing the efficacy of a popular, full service, Internet intervention (Premium Internet) alone or in conjunction with proactive telephone counseling (Premium Internet plus Telephone) against a standard Internet control (Basic Internet).
Selected Publications
Colby, S. M., Lee, C. S., Lewis-Esquerre, J., Esposito, C., & Monti, P. M. (in press). Adolescent alcohol misuse, abuse, and dependence: Methodological issues for enhancing treatment research. Addiction. (IN PRESS)
Curtin, J. Barnett, N. P., Colby, S. M., Rohsenow, D. J., & Monti, P. M. (in press). Cue reactivity in adolescents: Measurement of separate approach and avoidance reactions. Journal of Studies on Alcohol. (IN PRESS)
Colby, S. M., Monti, P. M., OíLeary-Tevyaw, T. A., Barnett, N. P., Spirito, A., Rohsenow, D. J., Riggs, S., & Lewander, W. J. (in press). Brief motivational intervention for adolescent smokers in a hospital setting. Addictive Behaviors. (IN PRESS)
Colby, S. M., Rohsenow, D. J., Monti, P. M., Gwaltney, C., Gulliver, S. B., Abrams, D.B., Niaura, R. S., & Sirota, A. D. (2004). Effects of tobacco deprivation on alcohol cue reactivity and drinking among young adult social drinkers. Addictive Behaviors, 29, 879-892. (2004)
Chung, T., Colby, S. M., OíLeary, T. A., Barnett, N. P., & Monti, P. M. (2003). Screening for cannabis use disorders in an adolescent emergency department sample. Drug and Alcohol Dependence, 70, 177-186. (2003)
Mermelstein, R., & Colby, S. M., Patten, C., Prokhorov, A., Brown, R., Myers, M., Adelman, W., Hudmon, K., McDonald, P. (2002). Methodological issues in measuring treatment outcome in adolescent smoking cessation studies. Nicotine & Tobacco Research, 4, 395-403. (2002)
Collins, L. M., Flaherty, B. P., & Colby, S. M. (2002). Measurement and design issues in tobacco and drug use research. Drug and Alcohol Dependence, 68, S1-S2. (2002)
Colby, S. M., Barnett, N. P., Eaton, C. A., Spirito, A., Woolard, R. H., Lewander, W. J., Rohsenow, D. J., & Monti, P. M. (2002). Potential biases in case detection of alcohol involvement among adolescents in an emergency (2002)
department. Pediatric Emergency Care, 18, 350-354. ()