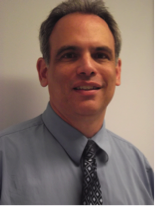 Edward Filardo, PhD
Associate Professor of Medicine (Research)
Medicine
Work
:
+1
401
-
444
-
5806
-
Office
Our work has defined the mechanisms of action of a previously unappreciated estrogen receptor known as GPR30/GPER-1. We have shown that primary breast tumors that retain GPER-1 predict disease progression, a relationship diametrically opposed from ER. We are addressing the association of GPER-1 and tumor relapse in patients treated with aromatase inhibitors or tamoxifen. This work may reshape our view regarding the appropriate assignment of endocrine therapy for patients with breast cancer.
Biography
Edward Filardo is a molecular endocrinologist whose current research focuses on rapid actions of estrogen. He received degrees in Microbiology from the University of California at Los Angeles (BS) and from the University of Texas Southwestern Medical School (PhD). He came to Brown after completing a postdoctoral fellowship at the Scripps Research Institute in which he characterized functional motifs within integrins that promote tumor cell adhesion and metastasis. His research group has identified and characterized a plasma membrane-associated estrogen receptor, formerly known as GPR30, that functions independently from the estrogen receptor, ER. His research group has shown that GPER-1 triggers rapid estrogen signals, including the release of membrane-tethered EGF ligands from the surface of human breast cancer cells. He is an American Cancer Society Research Scholar.
Institutions
Rih
Research Description
Work in Dr Filardo's lab has identified a potential role for the seven-transmembrane-spanning receptor (7TMR), GPR30, in triggering rapid nongenomic effects of estrogen. In particular, our group has linked its expression to specific estrogen binding and activation of plasma membrane-associated enzymes, including adenylyl cyclase and matrix metalloproteinases. These studies have shed light regarding the mechanism by which estrogen promotes EGF-like actions. Moreover, these findings provide specific support for the hypothesis that estrogen employs receptors other than the known estrogen receptors, ERa and ERb. Our work has particular relevance to breast cancer for two reasons. First, adjuvant treatment is largely defined by monitoring ER expression in tumor biopsy specimens collected at diagnosis. Secondly, ER antagonists (tamoxifen and faslodex) function as GPER-1 agonists. Current efforts in our lab are directed towards understanding the mechanism by which GPR30 promotes rapid estrogen action and attenuates its activity and its influence with breast tumor cell behavior and association with endocrine responsiveness.
Grants and Awards
National Institutes of Health Individual Research Award for Postdoctoral Training
Junior Investigator Award American Cancer Society
Career Development Award, Department of Defense
COBRE Individual Investigator Award
American Cancer Research Scholar
Affiliations
Endocrine Society
American Society for Biochemistry and Molecular Biology
Funded Research
Department of Defense (DOD), Evaluation of GPR30, a novel estrogen receptor, for assessing responsiveness to anti-estrogen therapy. Grant amount- $200,000. 2001-2004.

American Cancer Society (ACS), Estrogen signaling via GPR30. Grant amount- $700,000. 2003-2006.

National Cancer Institute (NCI), Study of GPR30: a novel estrogen receptor linked to breast cancer. Grant amount- $828,000. 2007-
Selected Publications
Cheng SB, Quinn JA, Graeber CT, Filardo EJ: Down-modulation of the G-protein-coupled estrogen receptor, GPER, from the cell surface occurs via a trans-golgi-proteasome pathway. J. Biol. Chem. 2011, Jun 24; 286(25):22241-22455. (2011)
Cheng SB, Graeber CT, Quinn JA, Filardo EJ: Retrograde transport of the transmembrane estrogen receptor, G-protein-coupled-receptor-30 (GPR30/GPER) from the plasma membrane towards the nucleus. Steroids. 2010, Aug 1; 76(9):892-896. (2010)
Quinn JA, Graeber CT, Frackelton AR Jr, Kim M, Schwarzbauer JE, Filardo EJ: Coordinate regulation of estrogen-mediated fibronectin matrix assembly and epidermal growth factor receptor transactivation by the G-protein-coupled receptor, GPR30. Mol Endocrinol. 2009 Apr 2, 23 (4):1052-1064. (2009)