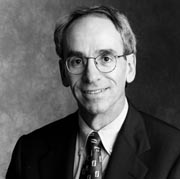 Richard Goldberg, MD, MS
Professor Psychiatry & Human Behavior
Psychiatry & Human Behavior
Work
:
+1
401
-
444
-
5291
I continue to be involved in scholarly reviews of topics involving geriatric psychiatry.
Biography
My past academic work has included research and scholarly activity in psycho-oncology and geriatric psychiatry. At this point, I am increasingly involved in issues involving transformation of our healthcare system. I am involved in quality outcomes, linkages of medical practice and behavioral health, and care transformation models for both clinical and financial dimensions.
Institutions
Rih
Research Description
I am interested in collaboration re quality of care in long term care settings. And I remain actively involved in Geriatric Psychiatry, Long Term Care, and Health Systems Finance.
Grants and Awards
Outstanding Teaching Award in Geriatric Psychiatry Fellowship Program 2003-2004
Affiliations
Psychiatrist-in-Chief: Rhode Island Hospital and The Miriam Hospital
Chairman, Psychiatry & Behavioral Health Service Line, Lifespan,
SVP Psychiatry & Behavioral Health
Funded Research
N/A
Selected Publications
111. Goldberg RJ. Psychiatry Billing for Nursing Home Services: Understanding Coding Options, JAMDA, May 2005. (2005)
108. Goldberg RJ. Billing for Psychiatric Evaluations: Options for Coding and Reimbursement. Gen Hosp Psychiatry 26:296-301, 2004. (2004)
107. Goldberg RJ & Oxman T. Billing for the Evaluation and Treatment of Adult Depression by the Primary Care Physician. Published, Primary Care Companion, J Clin Psychiatry 2004;6(1). Available at http://www.psychiatrist.com/pcc/pccpdf/ (2004)
110. Goldberg RJ. Alzheimer's disease: Your role in identifying and managing it. Patient Care 38: 34-39, 2004. (2004)
109. Amsterdam EA, Goldberg RJ, Kelley RE, Singer K, Wheeland RG. How not to miss commonly overlooked diagnoses. Patient Care 38: 30-37, 2004. (2004)
Mirtazapine. J Am Geriatr Soc. 50:1461, 2002. (2002)
104. Goldberg RJ. Tardive Dyskinesia in Elderly Patients: An Update. J Am Med Dir Assoc 3:152-161, 2002. (2002)
103. Goldberg RJ. Mistaken diagnosis of neurological symptoms as new psychosis in an elderly patient AHRQ Web M&M 2002; 1(1). Available at www.ahrq.gov/webmandm. (2002)
106. Goldberg RJ. Management of Behavioral Complications of Dementia. Med & Health/RI 85:281-285, 2002. (2002)
101. Goldberg, RJ. Financial challenges for psychiatry. Gen Hosp Psychiatry 23:67-72, 2001. (2001)
100. Goldberg, RJ. Weight variance associated with atypical neuroleptics in nursing home dementia patients. J of the Am Med Directors Assoc 2: 26-28, 2001. (2001)
102. Goldberg RJ, Steury S. Depression and the workplace: costs and barriers to treatment. Psychiatric Services 52:1639-1643, 2001. (2001)
96. Goldberg RJ. Financial incentives governing the integration of primary care and mental health services. Psych Services 50:1071-1075, 1999. (1999)
95. Goldberg RJ. The use of divalproex for the treatment of dementia-related behavioral disturbances in a nursing home population. Annals of Long Term Care, 7: 63-66, 1999. (1999)
98. Goldberg RJ. Long-term use of risperidone for the treatment of dementia-related behavioral disturbances in a nursing home population. Int J Ger Psychopharmacol 2: 1-4, 1999. (1999)
97. Kunkel EJS, Worley LLM, Monti DA, Hilty DM, Hansen-Grant S, Goldberg RJ. Follow-up consultation billing and documentation. Gen Hosp Psychiatry 21: 197-208, 1999. (1999)
94. Goldberg RJ. Recognition and treatment of geriatric dementia. Primary Care 10: 165-168, 1998. (1998)
91. Goldberg RJ. Selective serotonin reuptake inhibitors: Infrequent medical adverse effects. Arch Fam Med 7:78-84, 1998. (1998)
93. Goldberg RJ. Managing behavioral problems in elderly dementia patients. J of Calif Alliance for Mentally Ill 9: 74-75, 1998. (1998)
92. Goldberg RJ, Gordon GH, McNeil M. Practical tips for managing patients who somatize. Patient Care, 131-156, 1998. (1998)
99. Goldberg RJ, Kathol R. Implications of the Balanced Budget Act of 1997 for General Hospital Psychiatry Inpatient Units Providing Medical and Psychiatric Services. Gen Hosp Psychiatry 22:11-16, 2000. (1997)
89. Goldberg RJ. Managing psychosis-related behavioral problems in the elderly. Consultant Pharmacist 12 (Supp C):4-10, 1997. (1997)
88. Goldberg RJ. Antidepressant use in the elderly: current status of nefazodone, venlafaxine, and moclobemide. Drugs & Aging 11:119-131, 1997. (1997)
87. Goldberg RJ, Goldberg J. Risperidone for dementia-related disturbed behavior in nursing home residents: a clinical experience. International Psychogeriatrics 9:65-68, 1997. (1997)
90. Goldberg RJ, Goldberg J. Antipsychotics for dementia-related behavioral disturbances. Psychiatric Practice 2: 8, 1997. (1997)
86. Blacker D, Cummings JL, Goldberg RJ. Managing Behavioral Problems in AD. Patient Care, Nov. 15, 1996, 84-107. (1996)
84. Goldberg RJ, Goldberg J. Antipsychotics for dementia-related behavioral disturbances in elderly institutionalized patients. Clinical Geriatrics 4: 58-68, 1996. (1996)
82. Goldberg RJ, Daly J, Backstrom D: Psychiatric Complications and Co-Morbidities in Medical Inpatients: Inadequacy of Attestation at Discharge. General Hospital Psychiatry, 18: 102-105, 1996. (1996)
83. Goldberg RJ, Goldberg J. Antipsychotics for dementia-related behavioral disturbances in elderly institutionalized patients. Nursing Home Medicine 4: 201-206, 1996. (1996)
85. Goldberg, RJ: P450 System: Definition and Relevance to the Treatment of Depression in Medical Practice, Archives of Family Medicine, 5: 406-412, 1996. (1996)
79. Goldberg RJ, Stoudemire A: The Future of Consultation-Liaison Psychiatry and Medical-Psychiatric Units in the Era of Managed Care. General Hospital Psychiatry 17: 268-277, 1995. (1995)
77. Goldberg RJ: Diagnostic Dilemmas in Anxiety and Depression. American Journal of Medicine, 98 (3): 278-284, 1995. (1995)
78. Goldberg RJ: Psychiatry and the Practice of Medicine: The Need to Integrate Psychiatry Into Comprehensive Medical Care. Southern Medical Journal 88 (3): 260-267, 1995. (1995)
81. Goldberg RJ: Nefazodone: A Novel Antidepressant. Psychiatric Services 46: 1113-1114, 1995. (1995)
80. Goldberg RJ: Nefazodone and Venlafaxine: Two New Agents for the Treatment of Depression. The Journal of Family Practice 41, December, 1995. (1995)
75. Goldberg RJ: Buspirone: Seven Year Update. Journal of Clinical Psychiatry, Monograph 12: 31-36, 1994. (1994)
73. Goldberg RJ: The Use of Buspirone in Geriatric Patients. J Clin Psychiatry Monograph 12 (1): 31-35, 1994. (1994)
74. Goldberg RJ, Daly J, Golinger RC: The Impact of Psychiatric Co-Morbidity on Medicare Reimbursement for Inpatient Medical Care. General Hospital Psychiatry 16: 16-19, 1994. (1994)
76. Goldberg RJ, Novack DH, Metheny WP, Dube C, Goldstein MG: A Medical Interview Content Assessment Instrument: Application in Evaluating an Interviewing Course. Academic Medicine 69 (10): 853, 1994. (1994)
71. Goldberg, RJ: Depression in Medical Patients. Rhode Island Medicine 76:391-396, 1993. (1993)
72. Goldberg RJ, Badger JM: Major Depressive Disorder in Patients with the Implantable Cardioverter Defibrillator: A Report of Two Cases Treated with Electroconvulsive Therapy. Psychosomatics 34 (3): 1-5, 1993. (1993)
69. Goldberg RJ, Faust D, Novack D: Integrating the Mental Status Examination into the Medical Interview. Southern Medical Journal, 85 (5) 491-497, 1992. (1992)
67. Goldberg RJ, Novack DH, Gask L: The Recognition and Management of Somatization. Psychosomatics 33(1): 55-61, 1992. (1992)
68. Goldberg RJ, Novack DH: The Psychosocial Review of Systems. Social Science & Medicine, 35 (3), 261-269, 1992. (1992)
70. Goldberg RJ: Medical Aspects of Panic Disorder. Rhode Island Medicine, 75: 265-270, 1992. (1992)
65. Morris PLP, Badger J, Chmielewski C, Berger E, Goldberg RJ: Psychiatric Morbidity Following Implantation of the Automatic Implantable Cardioverter Defibrillator. Psychosomatics 32: 58-64, 1991. (1991)
64. Edlund M, Goldberg RJ, Morris P: The Use of Physical Restraint In Patients With Cerebral Contusion. Intl J Psychiatry in Med 21 (2): 173-182, 1991. (1991)
66. Goldberg RJ, Simundson S: Managing Medicare Reimbursement on Medical Psychiatry Units. General Hospital Psychiatry 13: 313-318, 1991. (1991)
63. Goldberg RJ: Medical Psychiatry in America. Journal of Clinical and Experimental Medicine, Japanese Edition, 153 (8): 440-442, 1990. (1990)
61. Goldberg RJ, Morris P, Lidofsky S: Case Report: Tardive Dyskinesia Presenting as GI Disorder. The Journal of Clinical Psychiatry 51: 253-254, 1990. (1990)
59. Goldberg RJ: Depression: Differential Diagnosis. Hospital Medicine, 104-113, August, 1990. (1990)
57. Morris PLP, Goldberg RJ: The Impact of Psychiatric Co-Morbidity on Length of Hospital Stay in Gastroenterology Patients. General Hospital Psychiatry, 12 (2): 77-82, 1990. (1990)
58. Goldberg RJ, Morris P, Christian F, Badger J, Chabot S, Edlund M: Panic Disorder in Cardiac Outpatients. Psychosomatics, 31 (2): 168-173, Spring, 1990. (1990)
60. Mor V, Masterson-Allen S, Goldberg R, Guadagnoli E, Wool M: Pre-Diagnostic Symptom Recognition and Help Seeking Among Cancer Patients: Implications for Educational Intervention. Journal of Community Health, 15 (4): 253-266, August, 1990. (1990)
62. Goldberg RJ, Guadagnoli E, Silliman R, Glicksman A: Congruence Between Patients and Physicians: Cancer Patients' Concerns. Journal of Cancer Education 5: 193-199, 1990. (1990)
55. Goldberg RJ, Dubin WR, Fogel BS: Behavioral Emergencies: Assessment and Psychopharmacologic Management. Clinical Neuropharmacology 12: 233-248, 1989. (1989)
53. Goldberg RJ: The Use of Constant Observation In General Hospitals. International Journal of Psychiatry and Medicine 19 (2): 193-201, 1989. (1989)
51. Goldberg, RJ: Humane Fur Products. Journal of Irreproducible Results, 34: 12, 1989. (1989)
50. Novack DH, Goldberg RJ, Rowland-Morin P, Landau C, Wartman SA: Toward A Comprehensive Psychiatry/Behavioral Science Curriculum for Primary Care Residents. Psychosomatics, 30: 213-223, 1989. (1989)
52. Goldberg RJ, Tollefson GD, Yates WR: The Psychiatric Consultation. Patient Care, 23 (11): 129-141, 1989. (1989)
54. Goldberg RJ, Fogel BS: The Integration of General Hospital Psychiatry Services with Free-Standing Psychiatric Hospitals. Hospital & Community Psychiatry 40: 1057-1061, 1989. (1989)
56. Morris PLP, Goldberg RJ: The Validity of the 28 Item General Health Questionnaire in Gastroenterology Inpatients. Psychosomatics 30 (3): 290-295, 1989. (1989)
48. Goldberg RJ: Psychiatric Aspects of Psychosocial Distress in Cancer Patients. Journal of Psychosocial Oncology, 6: 139-163, 1988. (1988)
46. Mor V, Guadagnoli E, Masterson-Allen S, Silliman R, Weitberg A, Glicksman AS, Rosenstein R, Cummings FJ, Goldberg RJ, Fretwell MD: The Brown University Cancer and Aging Study: A Statewide Cooperative Investigation. Rhode Island Medical Journal, 71: 379-386, 1988. (1988)
44. Goldberg RJ: Clinical Presentations of Panic Related Disorders. Journal of Anxiety Disorders, 2: 61-75, 1988. (1988)
43. Goldberg RJ, Guadagnoli E, LaFarge S: A Survey of Housestaff Attitudes Towards Terminal Care Education. Journal of Cancer Education, 2 (3): 159-163, 1988. (1988)
45. Goldberg RJ: Depression in Primary Care: DSM-III Diagnoses and Other Depressive Syndromes. Journal of General Internal Medicine, 3: 491-497, 1988. (1988)
47. Mor V, Guadagnoli E, Masterson-Allen S, Silliman R, Glicksman AS, Cummings FJ, Goldberg RJ, Fretwell MD: Lung, Breast, and Colorectal Cancer: The Relationship Between Extent of Disease and Age at Diagnosis. Journal of Gerontology, 36: 873-876, 1988. (1988)
49. Wachtel TJ, Masterson-Allen S, Reuben D, Goldberg R, Mor V: The End Stage Cancer Patient: Terminal Common Pathway. The Hospice Journal, 4: 43-80, 1988. (1988)
41. Goldberg RJ: The Assessment of Suicide Risk in the General Hospital. General Hospital Psychiatry 9: 1-7, 1987. (1987)
39. Goldberg RJ: Diagnosis of Depression in the Cancer Patient. Clinical Advances in the Treatment of Depression 1 (4), August, 1987. (1987)
38. Goldberg RJ: Use of Constant Observation With Potentially Suicidal Patients in General Hospitals. Hospital and Community Psychiatry 38: 303-305, 1987. (1987)
37. Goldberg RJ, Cullen LO: The Psychiatrist's Role in Cancer Care. Cancer Surveys 6 (3), 1987. (1987)
40. Goldberg RJ: Treatment of Depression in the Cancer Patient. Clinical Advances in the Treatment of Depression 1 (5), October, 1987. (1987)
42. Goldberg RJ, Cullen LO: The Use of Psychotropic Medication in Cancer Patients. Psychiatric Medicine, 9 (4), 1987. (1987)
36. Goldberg RJ, Capone RJ, Hunt JD: Cardiac Complications Following Tricyclic Antidepressant Overdose Issues for Monitoring Policy. JAMA, Japanese Edition, 36-41, April 4, 1986. (1986)
35. Goldberg RJ, Capone RJ, Hunt JD: Cardiac Complications Following Tricyclic Antidepressant Overdose Issues for Monitoring Policy. JAMA, Southeast Asian Edition, 2: 23-26, March, 1986. (1986)
33. Goldberg RJ, Cullen LO: Use of Psychotropics in Cancer Patients. Psychosomatics 27 (10): 687-700, 1986. (1986)
32. Goldberg RJ: Managing Depression in Cancer Patients. Practicum 1: 8-13, 1986. (1986)
30. Morris JN, Mor V, Goldberg RJ, et al: The Effect of Treatment Setting and Patient Characteristics on Pain in Terminal Cancer Patients: A Report from the National Hospice Study. Journal of Chronic Disease 39 (1): 27-35, 1986. (1986)
29. Goldberg RJ, Mor V, Wiemann M, et al: Analgesic Use in Terminal Cancer Patients. Report from the National Hospice Study. Journal of Chronic Disease 39 (1): 37-45, 1986. (1986)
27. Goldberg RJ: Office Management of the Acutely Anxious Geriatric Patient. Clinical Gerontologist 5 (1), 1986. (1986)
28. Goldberg RJ, Cullen LO: Depression in Geriatric Cancer Patients: Guide to Assessment and Treatment. Hospice Journal 2 (2): 79-98, 1986. (1986)
31. Slaby AE, Goldberg RJ: Advantages and Disadvantages of Cross-Hospital Consultation Liaison Services. General Hospital Psychiatry 8: 183-189, 1986. (1986)
34. Wool MS, Goldberg RJ: Assessment of Denial in Cancer Patients: Implications for Intervention. Journal of Psychosocial Oncology 4 (3): Fall, 1986. (1986)
26. Goldberg RJ, Capone RJ, Hunt JD: Complications cardiaques secondaires a l'intoxication par un antidepresseur tricyclique. Implications pour le protocole de surveillance. JAMA, Edition Francaise, 10: 1383-1388, 1985. (1985)
24. Goldberg RJ, Wise TN: Where is Psychiatry in Primary Care Medical Training? Psychosomatics 26 (11): 882-886, 1985. (1985)
23. Mor V, Masterson-Allen S, Goldberg RJ, et al: The Relationship Between Age At Diagnosis and Treatments Received by Cancer Patients. Journal of the American Geriatrics Society, 33: 585-589, 1985. (1985)
22. Goldberg RJ, Capone RJ, Hunt JD: Cardiac Complications Following Tricyclic Antidepressant Overdose: Issues for Monitoring Policy. JAMA 254: 1772-1775, 1985. (1985)
20. Goldberg RJ, Cullen LO: Factors Important to Psychosocial Adjustment to Cancer. A Review of the Evidence. Social Science in Medicine 20: 803-807, 1985. (1985)
19. Goldberg RJ, Wool MS: Psychotherapy for the Spouses of Lung Cancer Patients: Assessment of an Intervention. Psychotherapy & Psychosomatics, 43: 141-150, 1985. (1985)
18. Goldberg RJ, Novack DH, Fulton JP, Wartman SA: A Survey of Psychiatry and Behavioral Science Curricula in Primary Care Residency Training. Journal of Psychiatric Education 9: 3-11, 1985. (1985)
21. Goldberg RJ, Mor V: A Survey of Psychotropic Use in Terminal Cancer Patients. Psychosomatics 26: 745-751, 1985. (1985)
25. Wallace SR, Ward JT, Goldberg RJ, Slaby AE: The Social Worker as Primary Psychiatric Consultant to the General Hospital Emergency Room. Emergency Health Services Review, 3 (1): 11-24, 1985. (1985)
17. Goldberg RJ, Wool MS, Glicksman A, Tull RM: Relationship of Social Environment and Patients' Physical Status to Depression in Lung Cancer Patients and Spouses. Journal of Psychosocial Oncology 2: 73-80, Fall/Winter, 1984. (1984)
15. Goldberg RJ: Disclosure of Information to Adult Cancer Patients: Issues and Update. Journal of Clinical Oncology 2 (8): 948-955, 1984. (1984)
13. Goldberg RJ, Wallace SR, Rothney J, Wartman S: Medical Clinic Referrals to Psychiatric Social Work: Review of 100 Cases. General Hospital Psychiatry 6: 147-152, 1984. (1984)
12. Goldberg RJ, Tull RM, Sullivan N, Wallace SR, Wool M: Defining Discipline Roles in Consultation Psychiatry: The Multidisciplinary Team Approach to Psychosocial Oncology. General Hospital Psychiatry 6: 17-23, 1984. (1984)
11. Goldberg RJ, Wool MS, Tull RM, Boor M: Teaching Brief Psychotherapy for Spouses of Cancer Patients: Use of a Codable Supervision Format. Psychotherapy and Psychosomatics 41 (1): 12-19, 1984. (1984)
16. Goldberg RJ, Steinfeld AD, Tull RM: Depression Following Cranial Radiation for Brain Tumor. Rhode Island Medical Journal 67 (4): 163-166, 1984. (1984)
14. Fogel BS, Goldberg RJ: Beyond Liaison: A Future Role for Psychiatry in Medicine. International Journal Psychiatry in Medicine 13 (3): 185-192, 1983-84. (1983)
10. Goldberg RJ: Psychiatric Symptoms in Cancer Patients. Postgraduate Medicine 74 (1): 263-273, July, 1983. (1983)
9. Slaby AE, Goldberg RJ, Wallace SR: Interdisciplinary Team Approach to Emergency Psychiatric Care. Psychosomatics 24 (7): 627-637, July, 1983. (1983)
8. Goldberg RJ: Systematic Understanding of Cancer Patients Who Refuse Treatment. Psychotherapy and Psychosomatics, 39: 180-189, 1983. (1983)
7. Goldberg RJ: Réduction de l'anxiété par auto-régulation: théorie, pratique et estimation des résults. Le Journal International de Medicine 33 (6): 221-231, October, 1982. (1982)
6. Goldberg RJ: Anxiety Reduction by Self-Regulation Methods: Theory, Practice, Evaluation. Annals of Internal Medicine 96 (4): 483-487, 1982. (1982)
5. Goldberg RJ, Van Dyke C: Psychiatric Consultation: When to Request and What to Expect. Rhode Island Medical Journal 65 (3): 115-121, March, 1982. (1982)
4. Goldberg RJ: Management of Depression in the Patient with Advanced Cancer. JAMA 246 (4): 373-376, 1981. (1981)
3. Goldberg RJ, Leigh H, Quinlan D: Current Status of Placebo in Hospital Practice. General Hospital Psychiatry 1 (3): 196-201, 1979. (1979)
2. Goldberg RJ, Greenwood J, Taintor Z: Alpha Conditioning as an Adjunct Treatment for Drug Dependence, Part II. International Journal of Addictions 12 (1): 195-204, 1977. (1977)
1. Goldberg RJ, Greenwood J, Taintor Z: Alpha Conditioning as an Adjunct Treatment for Drug Dependence, Part I. International Journal of Addictions 11 (6): 1085-1089, 1976. (1976)
105. Goldberg RJ. Weight Change in Depressed Nursing Home Patients on ()