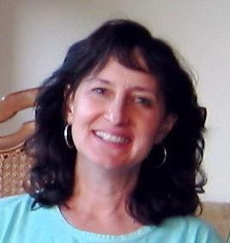 Julie Kauer, Ph.D., Yale, 1986
Professor
Molecular Pharmacology, Physiology & Biotechnology
Work
:
+1
401
-
863
-
9803
My laboratory focuses on understanding molecular mechanisms involved in synaptic plasticity and modulation of neuronal excitability using modern electrophysiological techniques in brain slices. Our work is related to understanding fundamental processes in memory, in drug addiction and in chronic pain.
Biography
Ph.D. Yale University, 1986
Institutions
Bu
Research Description
My major research focus for many years has been on synaptic plasticity, the strengthening or weakening of synaptic connections between neurons. Synaptic plasticity is a basic property of excitatory synapses in the central nervous system and is used in distinct brain regions for neuroadapations to various environmental stimuli. My lab's work has been focused in two regions of the central nervous system and we have recently added a third: 1) the hippocampus where synaptic plasticity is required for new memory formation, 2)the midbrain ventral tegmental area (VTA), where we have been testing the hypothesis that synaptic plasticity is an early change that occurs during stress and is essential for addiction to drugs of abuse, and 3) the dorsal horn of the spinal cord, where synaptic plasticity contributes to the development of persistent pain. My lab uses electrophysiological recordings from neurons in acutely prepared slices. We have also utilized viral transfection, transgenic mice, and other tools to manipulate the protein environment in neurons to probe the roles of particular molecules in synaptic function.

In the hippocampus, our recent work was at the circuit level, comparing synaptic plasticity at hippocampal excitatory synapses on excitatory pyramidal cells and on inhibitory interneurons. The two behave entirely differently in response to the same afferent stimulation. In 1997 my lab discovered a form of long-term synaptic depression (LTD) at excitatory synapses onto interneurons. Our recent work demonstrated the surprising requirement for TRPV1 channels in LTD. TRPV1 is an ion channel activated by noxious heat and capsaicin (the pungent ingredient in chili peppers) - and can also be activated by endogenous brain lipids. Ours was the first report that any TRP channel is required directly for synaptic plasticity.

My lab has been one of the first to examine the relationship between synaptic plasticity and drugs of abuse. We and others have found that after even a single exposure to a drug of abuse in vivo, synapses in the VTA are potentiated. Amphetamine produces this potentiation within two hours of administration, consistent with an LTP-like mechanism. We have also demonstrated that a form of LTD at the same synapses is entirely blocked by brief exposure in vitro to low doses of amphetamine. We believe that the block of LTD by psychostimulant drugs may promote LTP of the same synapses and contribute to the development of addiction.

We currently have two major directions in the VTA. First, we have discovered an entirely novel form of plasticity at VTA synapses. Little has previously been known about plasticity of inhibitory GABAergic synapses, and indeed many inhibitory synapses do not exhibit plasticity like their excitatory neighbors. We now find that inhibitory GABAergic VTA synapses express robust LTP mediated by an entirely novel intracellular signaling cascade. This LTPGABA is entirely blocked by morphine, suggesting a novel site of action for this drug in the reward circuit. Our recent work demonstrated that not only morphine but also other abused drugs and a brief stressor block LTPGABA and potentiate excitatory synapses. We know that stress can precipitate drug-seeking in animals that have undergone drug withdrawal, suggesting the idea that when LTPGABA is blocked (by stress), an individual may be more likely to relapse to drug use. We are working to understand how brief stress causes this alteration in the VTA and to define its relationship to addiction.

We have most recently begun work characterizing synaptic plasticity at synapses between afferents carrying pain information and neurons in slices of spinal cord. We are examining different dorsal horn neurons to see which cells are involved, and we will also test synaptic function in slices in models of neuropathic pain.

Overall, our work in synaptic plasticity demonstrates that multiple signaling pathways are utilized at various CNS synapses to bring about changes in synaptic strength. Furthermore, our work in the reward system underlines the idea that changes in synaptic strength contribute to neuroadaptations of many brain systems beyond those used to store memory per se. The interactions of drugs of abuse and of pain fibers with LTP and LTD mechanisms illustrate this idea: distinct environmental inputs may modify or perturb existing CNS systems to bring about long-lasting behavioral changes. My work thus is relevant both at the basic level, describing the building blocks of the nervous system, and at the translational level, suggesting targets for therapeutics that may enhance memory or combat addiction or chronic pain.
Grants and Awards
Scholar in Residence, University of Pennsylvania Systems and Integrative Behavior, 4/01
Associate Editor, Journal of Neuroscience, 2001-2006
Associate Editor, Journal of Neurophysiology, 2002-2008
Vice Chair, Gordon Research Conference "Synaptic Transmission", 8/04
Chair, Gordon Research Conference "Synaptic Transmission", 7/06
Editorial Board, Physiology, 2006-present
Special Lecturer, Society for Neuroscience meeting 11/09
Invited Adrian Seminar in Neuroscience, Cambridge University, Cambridge UK, 5/09
NINDS Board of Scientific Counselors, 2008- present
Editorial Board, Physiological Reviews, 2010- present
Affiliations
Woods Hole Neurobiology course instructor, 1991, 1993
Woods Hole Neurobiology course lecturer, 1994-2002
Lecturer, Biotechnology for Business course, Duke University, 1993-2004
NIH Internal Review Group MDCN-5, 2000-2004
Society for Neuroscience Jacob P. Waletzky Memorial Award Committee, 2003
Society for Neuroscience Program Committee, 2003-2007
AAAS, 2011- present
Ad hoc reviewer: Alzheimer's Association, Ireland Health Review Board, Wellcome Trust, Grass Fellowships, MRC fellowships (UK), NIDA Program Project (2005), Research Grants Council Hong Kong, MDCN-C Drug Development panel (2005), NIEHS review panel (2008), NICHD intramural review panel (2008).
Funded Research
Brown University Seed Fund Award Kauer/Lipscombe (co-PIs) 03/15/2012 – 06/30/2013
"Molecular and Cellular Mechanisms Underlying the Transition from Acute to Chronic Pain"

NIH/NIDA RO1 Kauer (PI) 12/01/11 - 11/30/2016
"Inhibitory synaptic transmission, stress and drugs of abuse"
Teaching Experience
I teach two courses, Synaptic Transmission and Plasticity (BIO 1190) and Cellular Physiology and Biophysics (BIO 1100).
Courses Taught
Cellular physiology and biophysics (BI0110)
Synaptic transmission and plasticity (BI0119)
Selected Publications
Sumioka, A., Brown, T.E., Kauer, J.A. and Tomita, S. (2011) PDZ binding of TARP-8 controls synaptic transmission, but not synaptic plasticity. Nature Neurosci 14: 1410-12. PMC3206644 (2011)
Niehaus, J.L., Murali, M. and Kauer, J.A. (2010) Drugs of abuse and stress impair LTP at inhibitory synapses in the ventral tegmental area. Eur J Neurosci 32: 108-117. PMC2908505 (2010)
McBain, C. J. and Kauer, J.A. (2009) Presynaptic plasticity: targeted control of inhibitory networks. Curr Opin. Neurobiol. 19:254-62. PMCID3121152 (2009)
Kauer, J.A. and Gibson, H.E. (2009) Hot flash: TRPV channels in the brain. Trends Neurosci 32:215-24. (2009)
Wang Z., Edwards J.G., Riley N., Provance, D.W. Jr., Karcher R., Li X.-D., Davison I.G., Ikebe M., Mercer J.A., Kauer J.A., and Ehlers M.D. (2008) Myosin Vb mobilizes recycling endosomes and AMPA receptors for postsynaptic plasticity. Cell: 135: 535-548. PMC2585749 (2008)
Gibson, H.E., Edwards, J.G., Page, R. S., Van Hook, M.J. and Kauer J.A. (2008) TRPV1 channels mediate long-term depression at synapses on hippocampal interneurons. Neuron 57: 746-759. PMC2698707 (2008)
Kauer, J.A. and Malenka, R.C. (2007) Synaptic plasticity and addiction. Nature Rev Neurosci 8: 844-858. (2007)
Nugent, F.S., Penick, E.C., and Kauer, J.A. (2007) Opioids block long-term potentiation of GABAergic synapses. Nature 446:1086-90. (2007)