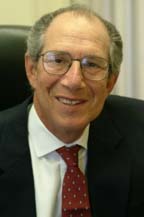 Martin Keller, MD
Professor Emeritus of Psychiatry & Human Behavior
Psychiatry & Human Behavior
Martin Keller has made major research contributions to the understanding and treatment of mood disorders. He has performed research on the longitudinal course and neuropsychopharmacology of affective disorders and anxiety disorders and on the causes, pathophysiology, treatment, and prevention of depression. He has received more than 20 research grant awards from the National Institutes of Health (NIH) and numerous grants from research foundations and the pharmaceutical industry.
Institutions
Bh
Research Description
Course and Outcome of Adolescent Bipolar Illness/Principal Investigator
The purpose of this study is to identify characteristics and variables that affect the diagnosis, course, and outcome of bipolar illness in children and adolescents who are identified as having symptoms of bipolar disorder and followed every six months over a five-year period.

Treatment of Resistant Depression in Adolescents/Principal Investigator
The purpose of this study is to study depression in adolescents who do not respond to common treatments for depression. The study aims to establish useful clinical guidelines for treatment of adolescent depression.

Collaborative Depression Study (CDS)/Principal Investigator
A multicenter, longitudinal, prospective study of affectively ill adults followed annually for 28 years.

The Harvard/Brown Anxiety Research Project (HARP)/Principal Investigator
A multicenter, longitudinal, prospective study of the course and outcome of panic disorder, generalized anxiety disorder, obsessive compulsive disorder, and social phobia.

Collaborative Longitudinal Study of Personality Disorders/Co-Principal Investigator (Principal Investigator: M. Tracie Shea, Ph.D.)
A multicenter study to investigate the stability of the criteria, traits and diagnosis of schizotypal, borderline and obsessive-compulsive personality disorders.

Combined Treatment of Chronic Depression/Principal Investigator
A multi-site study to determine if a combination of psychotherapy and pharmacotherapy is significantly more effective than monotherapy.

The Primary Care Anxiety Disorders Program (PCAP)/Principal Investigator
A study to investigate the course and outcome of patients with anxiety disorders who present for treatment in a primary care setting and to determine medical and psychiatric comorbidity, psychosocial functioning, and socioeconomic impact of anxiety disorders.
Grants and Awards
1992: Visiting Professorship in Psychiatry, University of Cincinnati School of Medicine
1994: Visiting Professorship in Psychiatry, Duke University School of Medicine
1995, 1996, and 1997-1998 Named in The Best Doctors In America®, Woodward/White, Inc.,
1997: Research Award in recognition of research on the longitudinal course and neuropsychopharmacology of anxiety and mood disorders, American Psychiatric Association (APA)
1998: Visiting Professorship in Psychiatry, University of California at Los Angeles
1998: Lieber Award for research on the causes, psychopathology, treatment, and prevention of depression that leads to advancing our understanding of affective illness and new treatment approaches, National Alliance for Research on Schizophrenia and Depression (NARSAD)
1999: Gerald R. Klerman Lifetime Research Award for lifetime research contributions to the diagnosis and treatment of depressive and manic-depressive illness, National Depressive and Manic Depressive Association (NDMDA)
2000 Named in the International Directory of Distinguished Leadership
2001: Mood Disorders Lifetime Research Award for major research contributions to the understanding and treatment of mood disorders, American College of Psychiatrists (ACP)
2003: Edward A. Strecker Award for an outstanding contribution to the field of clinical psychiatry in the United States, Pennsylvania Hospital and the University of Pennsylvania Health System
2005: Voice of Mental Health Award for contributions in the area of suicide prevention, the Jed Foundation
2009: Annual Distinguished Chair of Psychiatry Award by the Summit of Psychiatry Chairs in recognition of achievements and contributions of a U.S. Chair of Psychiatry
2009: Honored by the Warren Alpert School of Medicine at Brown University, Department of Psychiatry, creating the Martin B. Keller, M.D. Award to be given annually to the Most Outstanding Graduating Resident
2010: Special Presidential Commendation from the American Psychiatric Association "in recognition of his leadership of the Brown University Department of Psychiatry and Human Behavior for over 20 years and his developing the Department from a relatively modest program into one of the top five educational and research departments in the USA."
2013: "Dean's Excellence in Teaching Award", In Grateful Appreciation for Dedication to Excellence in Clinical Teaching, June 2013, Brown University Alpert Medical School, Providence, RI
Affiliations
ACADEMIC APPOINTMENTS:
1973-1976: Clinical Fellow in Psychiatry, Harvard Medical School
1976-1982: Instructor in Psychiatry, Harvard Medical School
1982-1985: Assistant Professor of Psychiatry, Harvard Medical School
1985-1990: Associate Professor of Psychiatry, Harvard Medical School
1989-2009: Professor and Chairman, Department of Psychiatry and Human Behavior, Brown University
2009-2012: Professor, Department of Psychiatry and Human Behavior, Warren Alpert Medical School of Brown University
2012-: Professor Emeritus, Department of Psychiatry and Human Behavior, Warren Alpert Medical School of Brown University


HOSPITAL APPOINTMENTS:
1976-1978: Clinical Assistant in Psychiatry, Massachusetts General Hospital
1979-1981: Assistant in Psychiatry, Massachusetts General Hospital
1982-1987: Assistant Psychiatrist, Massachusetts General Hospital
1987-1990: Associate Psychiatrist, Massachusetts General Hospital
1990-1997: Admitting Staff, Westwood Lodge Hospital
1989-2009: Executive Psychiatrist-in-Chief at the following Providence, RI, hospitals:
• Emma Pendleton Bradley Hospital
• Memorial Hospital
• Miriam Hospital
• Rhode Island Hospital
• Roger Williams General Hospital (until 1996)
• Providence Veterans Administration Medical Center
• Women and Infants Hospital
1989-2009: Psychiatrist-in-Chief, Butler Hospital, Providence, RI

OTHER APPOINTMENTS:
1977-1979: Consultant, Harvard School of Public Health
1977-1989: Consultant, Boston Institute of Psychotherapy
1982-1989: Consultant, NIMH Research Program on the Psychosocial Treatment of Depression
1983-2011: Ad hoc grant reviewer for NIMH Initial Review Group, Committees on Psychopathology, Psychopharmacology and Psychosocial Treatments
1985-1989: Member, Psychopathology and Clinical Biology Research Initial Review Committee, NIMH
1985-1987: Advisory Committee on Mood Disorders to American Psychiatric Association Task Force on DSM-III-R
1986-1987: Editor, Section on Unipolar Disorders for American Psychiatric Association Annual Review of Psychiatry
1986-1988: Advisor to the American Psychiatric Association, Committee for Outstanding Achievement Awards
1988-1994: Co-chair, American Psychiatric Association Task Force on Mood Disorders for DSM-IV
1988- Scientific Advisory Board, National Depressive and Manic Depressive Association (Depression and Bipolar Support Alliance, as of 2004)
1988-1994: Chair, Professional Education Committee, National Depressive and Manic Depressive Association
1990-1994: Scientific Advisory Board, Clinical Research Center for the Study of Psychotherapy, University of Pennsylvania School of Medicine
1991-2001: Member, Executive Committee, Scientific Advisory Board, National Depressive and Manic-Depressive Association
1992-1996: Board of Directors, American Society of Clinical Psychopharmacology
1992- International Advisory Board, World Psychiatric Association
1993-2000: Member, International Committee for the Advancement of Neuroscience (ICANP)
1994-2000: External Advisory Committee, Department of Psychiatry, Tufts University, New England Medical Center, Boston, MA
1995-1998: Chair, Scientific Advisory Board, National Depressive and Manic-Depressive Association
2003- Member, Scientific Council, Research Grants Program, National Alliance for Research on Schizophrenia and Depression (NARSAD)

HOSPITAL COMMITTEES:
Massachusetts General Hospital:
--1981-1986: Psychotherapy Task Force, Psychiatry Service
--1981-1990: Committee for Ambulatory Care Division Unit Directors, Psychiatry Service
--1982-1986: Residency Training Committee, Psychiatry Service
--1986-1990: Steering Committee, Psychiatry Service
--1988-1990: Planning Committee, Psychiatry Service
--1988-1990: Chair, Psychiatry Service Committee on Research
1989-2005: Chair, Steering Committee, Department of Psychiatry and Human Behavior, Brown University
1989-2009: Chair, Policy Management and Advisory Council, Department of Psychiatry and Human Behavior, Brown University
1989-2009: Chair, Executive Committee on Research, Department of Psychiatry and Human Behavior, Brown University
1993-1996: Member, Research Advisory Committee, Rhode Island Hospital
1998-2009: Chair, Lifespan Behavioral Academic Council
1999-2000: Chair, Task Force of Graduate Medical Education for Lifespan Academic Council
1999 Chair, Basic Preclinical and Clinical Integrative Neuroscience Program, Department of Psychiatry and Human Behavior, Brown University
2000-2002: Chair, Brown Medical School Brain Science Strategic Planning Committee
2000 Executive Committee, Brown University Brain Science Program
2002-2007: Director, Center for Translational Neuroscience Research Program, Departments of Neurology, Neurosurgery, Psychiatry, and Psychology


UNIVERSITY COMMITTEES:
Harvard Medical School:
1980-1986: Developed and taught Massachusetts General Hospital Module on Outpatient Psychiatry for Harvard Medical School students
1987-1990: AIDS Task Force, Department of Psychiatry
1988-1990: Chair, Research Committee, Department of Psychiatry
Brown University School of Medicine:
1989-2009: Council of Clinical Chairs
1989-2009: Biomedical Faculty Council
1989-2009: Chairs of Academic Departments
1989-2009: Faculty Executive Council
1992-1993: Search Committee for Chair of Department of Surgery
1992-1993: Chair, Search Committee for Associate Dean of Medicine
1993-1995: Chair, Search Committee for Chair of Department of Medicine
1993-2009: Dean's Committee, Brown University School of Medicine Veterans Administration Medical Center
1999-2005: Steering Committee for School of Medicine, Strategic Planning
1999-2000: Member, Search Committee, Director of Alcohol Study Center
1999-2001: Member, Search Committee, Chair of Psychiatry, Providence Veterans Administration Hospital.
2000-2001: Member, Search Committee, Chair of the Department of Family Medicine
2004-2005: Chair, Task Force on Medical Student Clerkship Evaluation
Brown University:
2004-2006: Chair, Committee to Revise Curriculum of Department of Psychology



REGIONAL, NATIONAL, AND INTERNATIONAL COMMITTEES:
1982–present: Childhood Affective Disorders Research Consortium, Steering Committee
1984: NIMH Consensus Development Conference on Mood Disorders, Panelist
1984: NIMH Workshop on Assessing Change in Depressive Disorders, Panelist
1985: NIMH Workshop on Dysthymic Disorder, Panelist
1987: NIMH Workshop on Comorbidity, Panelist
1987: The Royal College of Psychiatrists Symposium on Dysthymic Disorder, Panelist
1988: World Psychiatric Association Advances in the Study of Unipolar Depression, Panelist
1989: NIMH Conference on the Treatment of Bipolar Disorder, Panelist
1990: NIMH Conference on Personality Disorders, Panelist
1990-1991: NIMH Consensus Development Conference on Panic Disorder, Planning Committee
1991-1993: World Psychiatric Association Presidential Task Force on Long Term Treatment of Panic Disorder, Planning Committee and Member
1992: Presidential Task Force on Depression Education, World Psychiatric Association, Co-Chair
1993: Educational Task Force on Social Phobia, World Psychiatric Association, Member
1993: Educational Task Force on Dysthymia, World Psychiatric Association, Member
1994: NIMH Workshop on Panic Disorder: A Life-Course Approach to Recovery, Relapse and Remission, Panelist
1994: NIMH Workshop on Treatment of Bipolar Illness: Research Needs and Directions, Panelist
1994: NIMH Workshop on Diagnostic Standards, Panelist
1995: NIMH Panic Disorder Education Program, Scientific Working Group, Panelist
1995: NIMH Conference on Pediatric Psychopharmacology, Rapporteur
1996: National Depressive and Manic Depressive Association (NDMDA) Conference on the Undertreatment of Depression, Chair
1997: NDMDA Search Committee for Executive Director, Chair
1997-2000: Task Force on Pharmacoeconomics, American College of Psychopharmacology
1997: External Review Committee, Department of Psychiatry, University of Arizona at Tucson
1998-2002: Chair, Research Subcommittee, World Federation of Societies of Biological Psychiatry
1999: Co-Chair, Program Committee, American College of Neuropsychopharmacology (ACNP)
2000: Chair, Program Committee, ACNP
2000–present: International Forum on Mood and Anxiety Disorders (FMAD), Executive Committee
2001–present: Program Committee, American College of Psychiatry
2002–present: Grant proposals reviewer, American Foundation for the Prevention of Suicide
2002–present: Member, Board of Directors, JED Foundation for prevention of suicide
2002–present: Chair, Scientific Advisory Board, JED Foundation
2002–2003: Member, Annenberg Foundation's Adolescent Mental Health Commission
2004: External Review Committee, Department of Psychiatry, University of Texas, Medical Branch at Galveston

MEMBERSHIP IN PROFESSIONAL SOCIETIES:
1976-1990: Massachusetts Psychiatric Society
1976–present: Member, American Psychiatric Association
1977–2004: Northeastern Society for Group Psychotherapy
1984–present: Fellow, American Psychopathological Association
1984–present: American Association for the Advancement of Science
1988–present: Association for Research in Nervous and Mental Disease, Inc.
1988-1990: Fellow, Massachusetts Psychiatric Society
1988–present: Fellow, American Psychiatric Association
1990–present: Fellow, Rhode Island Psychiatric Society
1992–present: Member, American Society of Clinical Psychopharmacology
1993–present: Member, Society for Research in Child and Adolescent Psychopathology
1994–present: Member, American Psychological Society
1995–present: Member, International Committee for Prevention and Treatment of Depression (PTD)
1996–present: Member, Rhode Island Medical Society
1996–present: Member, American Society of Addiction Medicine
1997–2010: Member, Association for Research on Personality Disorders, Inc.
1998–present: Member, American Medical Association
1998–present: Fellow, Collegium Internationale Neuro-Psychopharmacologicum
1999–present: Fellow, American College of Neuropsychopharmacology
2003-2009: Distinguished Fellow, American Psychiatric Association
2009-present: Distinguished Life Fellow, American Psychiatric Association

EDITORIAL BOARD APPOINTMENTS:
1987–2008: Journal of Clinical Psychiatry
1988–2008: Journal of Affective Disorders
1992: Communications and Therapeutic Choices in Depression
1993-1996: Anxiety
1994-1995: The Columbia University School of Public Health: Scientific Studies of Alternative Medicine
1996–2008: Depression and Anxiety
1999–2001: International Advisory Board, Acta Psychiatrica Scandinavica
1999–2001: The World Journal of Biological Psychiatry
2003–present: CNS Spectrums

EDITORIAL APPOINTMENTS:
1995–2012: International Clinical Psychopharmacology (Joint editor)
2002–2006: Neuropsychopharmacology (Field editor for clinical therapeutics)
Funded Research
National Institute of Mental Health (NIMH) - 5R01MH25478-28 - Collaborative Depression Study on the Psychobiology of Depression: 1976–2009
Principal Investigator and Chair for Five-Medical Center Study
$7,169,378 Mass General Hospital Brown University site; Total funding approx. $32,000,000

NIMH - 2R01MH51415 - The Harvard/Brown Anxiety Research Project (HARP): 1994-2008
Principal Investigator
$4,205,195 Brown site

NIMH - R01MH50837 - Collaborative Longitudinal Study of Personality Disorders: 1996-2009
Co-Principal Investigator and Member of Steering Committee of Four-Site Study
$2,296,205 Brown University site; Total funding approx. $7,000,000

NIMH - R01MH59691 - Course and Outcome for Adolescents with Bipolar Illness (COBY): 2000-2011
Principal Investigator and Member of Steering Committee of 3-site Study
$3,384,131 Brown; University (with Bradley Hospital subcontract)

NIMH - U10MH62014 - Treatment of SSRI-Resistant Depression in Adolescents (TORDIA):2000-2007
Principal Investigator and member of Steering Committee for 6-site Study
$1,007,450 Brown University site; (administered at Brown with RI and Bradley Hospitals subcontract; Total funding approx. $12,600,000

NIMH - 1U10 MH61590-01A2 - CBASP for Treatment of Chronic Depression (also known as REVAMP: Research Evaluating the Value of Augmenting Medication with Psychotherapy): 2002-2009
Principal Investigator and Member of Steering Committee
$1,009,244

Pfizer, Inc. - The Primary Care Anxiety Disorders Program: 1997-
Principal Investigator
$5,015,763 Brown University site