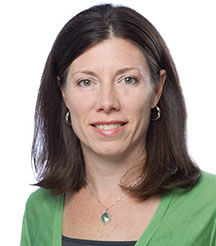 Cynthia Loncar, PHD, MA
Assistant Professor of Pediatrics (Research)
Pediatrics
Work
:
+1
401
-
453
-
7630
My major research focuses on the impact of parenting attitudes, parental stress, and maternal depression on the parenting process with the goal of targeting these factors in parenting interventions to enhance child outcomes. Populations of interest include parents whose children were premature, display early regulatory problems, or have prenatal drug-exposure. My research has also focused on social development and psychobiology in children with autism.
Institutions
Wih
Research Description
My research has examined the impact of parenting factors on child development for children with biological risk. I have studied the impact of parenting attitudes and parenting stress on the development of preterm infants' neurodevelopmental and social outcomes. More recently, I have studied the occurrence of maternal depression in populations of infants who are at biological risk due to prematurity and early regulatory problems.

I am researching how maternal mental health impacts the parenting process and child outcomes for children with prenatal exposure to cocaine as part of an NIH-funded multi-site longitudinal study of cocaine exposure. I have also examined psychobiology in populations of children with autism to assess how social events that differ in their degree and intensity may impact children's behavioral and physiological responses to social interaction.

Also, as the Director of Clinical Services for the Brown Center for the Study of Children at Risk, I am able to examine research questions related to clinical populations of children at birth to 5 years with both developmental and behavioral difficulties.
Grants and Awards
N/A
Affiliations
The Society for Research in Child Development
The American Psychological Association
Funded Research
Co-Investigator
National Alliance for Autism Research, 07/01/2003 to 06/30/2005
"Vagal Tone and Social Behaviors in Children with Autistic Disorder"
This study examines vagal tone and vagal tone reactivity in a sample of children with autistic disorder and a matched comparison sample of children with developmental delays. The goals for this study are to determine if children with autism differ from controls on a measure of heart rate variability (vagal tone) that may index readiness for engagement with social stimuli and to investigate the relation between vagal tone and social behaviors, such as joint attention skill. The PI for the study is Dr. Stephen Sheinkopf.

Co-Investigator
"Feeding and Infant Colic"
Gerber Foundation Grant, 2/1/1998 to 12/31/2003
The project consists of two phases. The objective of the first phase is to examine the relation between infant feeding difficulties and colic. The objective of the second phase is to develop an intervention protocol for treating feeding difficulties in infants with colic. The hypothesis is that feeding difficulties co-occur with cry problems and that intervention is important as these difficulties pose a risk to early parent-infant bonding. The PI on this grant is Dr. Barry Lester.