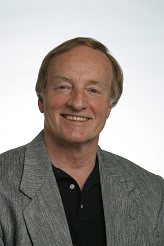 Richard Longabaugh, EDD, AMT
Professor of Psychiatry & Human Behavior (Research)
Psychiatry & Human Behavior
Work
:
+1
401
-
444
-
1835
Professor Longabaugh is a clinical psychologist who currently devotes his time to conducting alcohol treatment research. His particular expertise is in behavioral treatments for alcohol problems and understanding why and how they are effective.From 1986 until 2000 he also directed Brown's post-doctoral training program for alcohol treatment/intervention researchers.
Biography
Dr. Longabaugh, a social and clinical psychologist, is a professor of Psychiatry and Human Behavior at the Brown Medical School, which he joined at its inception in 1972. Dr. Longabaugh became the associate director of the Center for Alcohol and Addiction Studies (CAAS) in 1986 in order to develop the Center's research mission. During this period he directed numerous studies of the clinical and cost-effectiveness of alcohol treatment, funded primarily by the NIAAA, as well as assisting other CAAS colleagues in the development of their research ideas. He also provided the leadership for the Center's postdoctoral training program in alcohol treatment/intervention research from its inception in 1986 until 2000 and was awarded a Sharon Chauncey Fellowship Award by CAAS for his leadership of the program when he resigned his position. Over 50 fellows graduated from the program during this period. Many have now achieved leadership positions in the field.

A recognized leader in alcohol treatment research, Dr. Longabaugh has served regularly on NIAAA advisory committees; notably, he was the first chair for the scientific advisory group (IRG) on alcohol treatment and clinical research. Dr. Longabaugh, a fellow of the American Psychological Association, has published over 249 research articles and books and in 1999 received the Dan Anderson Research Award from the Hazelden Foundation for his research contribution to the recovery process.

Since 2000, Dr. Longabaugh has reduced his research effort to half time. He continues as co-investigator on four ongoing studies and is collaborating with and assisting more junior colleagues at Brown and elsewhere in the preparation of new grant applications related to his research program on mechanisms of change in behavioral treatments. He continues to serve on advisory panels and review committees for NIAAA. Most recently he participated in NIAAA's Consultant Group Meeting on a "Mechanisms of Behavior Change Initiative". Dr. Longabaugh plans to remain at the Center in a part-time capacity until his research agenda is completed.
Institutions
Bh-a
Research Description
Dr. Longabaugh collaborates with faculty from Brown, University of Indiana, UCLA and Boston University who conduct research on alcohol treatment, how it works and for whom it is most effective. Current projects include: 1)an investigation of how therapist behaviors in behavioral treatment effect the drinking outcomes of patients with particular matching or mismatching characteristics (with M. Karno of UCLA); 2) an eleven site, multicite RCT of the single and combined effects on drinking outcomes of two levels of behavioral treatment combined with acamprosate, naltrexone, both or neither (with R. Swift of Brown, and investigators from 12 other universities); 3)a treatment outcome study of the effects of twelve vs. 24 weeks of naltrexone administration combined with either motivational enhancement or a broad spectrum behavioral treatment based on decision trees for determining behavioral modules which sub-sets of patients should receive (with D. Davidson of Indiana University and S. Gulliver of Boston University); 3) A review of the mechanisms of change in motivational interveiwing treatment for substance abusers (with T. Apodaca of Brown); 4) A study of the effects of a brief motivational intervention on opportunistically identifed users of alcohol and marijuana in the ER (with Robert Woolard of Brown/Lifespan); 5) a study of the effects of motivational interviewing plus trauma room exposure on youth convicted of a high risk driving offense in reducing their subsequent high risk driving behaviors and convictions (with T. Nirenberg of Brown); 6)a study of the effects of a phone intervention on MVC patients recruited from the ER (with M.Mello); 7) a review of research attempting to identify the mechanisms of change in behavioral treatments for alcohol misuse; 8)several empirical studies attempting to identify the mechanisms of change of a brief motivational intervention with opportunistically identified injured hazardous drinkers in the ER.
Grants and Awards
HONORS AND AWARDS

NIMH Clinical Research Fellowship, 1971-1972

APA, Division of Public Affairs, Certificate of Recognition for Public Service, 1981

CAH Advisory Council on Education and Publications, 1981-1983

First Chairman of the Initial Review Group for Treatment and Clinical Issues, ALCP-I, NIAAA, 1985-1987

Nominated by the American Psychological Association to serve on the Extramural Scientific Advisory Board of the National Institute on Alcohol Abuse and Alcoholism, 1988

Nominated by the American Psychological Association as a Scientist Member of the National Institute on Alcohol Abuse and Alcoholism Advisory Council, 1988

Chair, Steering and Executive Committees, Project MATCH, 1991-92

Recipient of the 1996/97 Clinical Research and Treatment Institute Distinguished Lecturer Award from the Addiction Research Foundation, Toronto, Ontario, 1996.

Recipient of Dan Anderson Research Award. Hazelden, Minnesota, 1999

Recipient, Sharon Chauncey Award, For leadership of the CAAS post-doctoral training program in Alcohol Treatment/Intervention Research, Center for Alcohol and Addiction Studies, 1986 - 2000.

Recipient, Recognition & Appreciation for Meritorious Service in Alcohol Research, Mechanisms of Change Satellite Program Committee, Chicago, IL. Research Society Alcoholism, 2007
Affiliations
Professional Positions
Instructor in Human Development, Harvard Graduate School of Education
1962-1971 Assistant Social Scientist, McLean Hospital, Belmont, Massachusetts
1963-1967 Asst Professor of Social Psychology, Depts. of Psychology & Sociology, Cornell University
1966-1969 Associate in Social Psychology, Department of Psychiatry, Harvard Medical School
1967-1971 Chief, Social Science Department, McLean Hospital, A Division of Massachusetts General Hosp
1969-1971 Principal Associate (Social Psychology), Department of Psychiatry, Harvard Medical School
1972-1978 Associate Professor of Medical Science, Brown Medical School
1972-1978 Director of Division of Evaluation & Research, Butler Hospital
1977- Certified Clinical Psychologist, State of Rhode Island
1978-1989 Director of Department of Evaluation, Butler Hospital
1986-2000 Associate Director, Center for Alcohol & Addiction Studies (CAAS), Brown Medical School
1987-2000 Principal Investigator (1990-2000) & Co-director, Postdoctoral Program in Research on Treatment/ Early Intervention for Alcohol Abuse & Alcoholism, CAAS, Brown Medical School
1978-2000 Professor of Psychiatry & Human Behavior, Brown Medical School
2000-2006 Professor of Psychiatry & Human Behavior (Research), Brown Medical School
Funded Research
No. Grant Years Source of Funding Grant Title Role Amount Funded
1. 1963 - 1965 Cornell Science Research Council The Study of Systematic Behavioral Observations
PI $2,500
2. 1963 – 1965 NIMH Social & Individual Systems in Schizophrenia
Co-I
Eldred, PI $285,434
3. 1964 – 1965 Office of Education The Cross-Cultural Dimensions of Children's Social Behavior
PI $6,906
4. 1966 – 1967 PHS Grant (R01) Interactional &Social Systems in Acute Schizophrenia PI
$268,649
5. 1968 – 1969 PHS Grant (R01) Sequential Constraint in Schizophrenic Interaction
PI $36,190
6. 1968 – 1971 Itelson Foundation Adolescent Treatment Evaluation Project Co-I
Stanton, Proj. Director
$150,000
7. 1969 – 1971 PHS Controlled Evaluation of Psychiatric Day Care Co-PI
Washburn, PI $186,852
8. 1970 – 1972 The Grant Foundation The Development of a Coding and Analysis System for the Study of Interpersonal Interactions in Naturalistic Situations
Associate Investigator
Baldwin, PI
$6,325
9. 1971 – 1972 NIMH (R03) Treatment Process & Behavioral Change. (Special Research) Fellow in Clinical Psychology
$23,216
10. 1974 – 1975 Formula Grant Award Alcoholism Joint Admission Project Research Director
Paolino, PI
$49,860
11. 1975 Blue Cross of Rhode Island Follow-up Evaluation of Day Hospital Patients and their Matched Control Inpatients
PI $5,875
12. 1976 ADAMHA Regional Office Conference on Region I Mental Health Evaluation
Host $2,500
13. 1976 – 1979 NIMH (R01) Problem Lists as Predictors of Treatment & Outcome
PI $375,393
14. 1977 NIMH Supplement Award (R01) Problem Lists as Predictors of Treatment & Outcome
PI $38,442
15. 1977 – 1978 Blue Cross of Rhode Island Evaluation of Butler Hospital's Problem Drinkers Program
PI $16,000
16. 1979 NIMH Supplement Award (R01) Problem Lists as Predictors of Treatment & Outcome
PI $31,736
17. 1979 – 1980 Blue Cross of Rhode Island A Randomized Controlled Trial to Assess the Cost Effectiveness of Partial Hospitalization vs. Full Hospitalization in the Treatment of Alcoholism
PI $24,000
18. 1982 – 1983 NIMH (R01) Problems as Predictors of Treatment & Outcome
PI $82,204
19. 1984 – 1988 NIAAA (R01) Environmental Treatment of Alcohol Abusers
PI $677,258
20. 1984 – 1988 NIAAA (R01) Environmental Treatment of Alcohol Abuse: Neurological Assessment
PI $38,966
21. 1986 – 1991 NIAAA/NIDA (T32) Postdoctoral Research Training Program in Treatment/Intervention for Alcohol & Substance Abuse
Co-Director
Lewis, Co-Director $1,052,465
22. 1987 – 1989 NIAAA (comp renewal – R01) Environmental Treatment of Alcohol Abusers
PI $381,369
23. 1988 – 1992 AA 07200 Enhanced Long-Term Benefits from Alcohol Treatment
Co-I
Stout, PI $413,854
24. 1988 – 1993 NIAAA (U10) Multi-site Matching of Treatment Focus to Dysfunction
PI $2,021,953
25. 1988 – 1993 NIAAA (R01) Matching Patients to Treatment Focus
Co-I
Stout, PI $1,899,426
26. 1991 – 1993 NIAAA (ADM) Treatment Research Validation & Extension Program
PI $541,257
27. 1991 – 1996 NIAAA (R01) Time Dynamics PI $1,459,358
28. 1991 – 1996 NIAAA (T32) Alcohol Intervention/Treatment Outcome Research Training Co-Director
Lewis, Co-Director $1,210,882
29. 1992 – 1995 Robert Wood Johnson Foundation New York State Hospital Intervention Evaluation Co-Scientific Director
Welte, PI $798,500
30. 1993 – 1998 NIAAA Cost-Offset Implications of Patient-Treatment Matching
Co-I
Holder, PI $185,130
31. 1994 – 1999 NIAAA (comp renewal – U10) Matching Patients to Alcoholism Treatments
PI $576,304
32. 1995 – 1998 NIAAA (R01) Meta-analysis: Social Relationships & Drinking Outcome
Advisor
Beattie, PI $314,374
33. 1995 – 1999 NIAAA (R01) ED Brief Intervention for ETOH Positive Subcritically Injured Patients
PI $1,585,673
34. 1996 -2000 NIAAA (T32) Postdoctoral Research Training Program in Treatment/Early Intervention for Alcohol & Substance Abuse
PI & Co-Director
Swift, Co-Director $1,688,228
35. 1997 – 1998 Robert Wood Johnson Foundation Developing a Foundation for Outcomes Based Addictions Treatment
Co-PI $99,910

36. 1997 – 2003 NIAAA (R01) Combined Behavioral/Pharmacologic Treatment of Alcoholism
PI to 2000
Co-PI 2000-2003
Swift, PI (2000-2003)
$1,473,624
37. 1999 – 2002 NIAAA (R01) Alcohol Intervention for Drug Detoxification Clients Consultant
Stein, PI
$1,322,105
38. 2000 – 2001 NIAAA (R21) Relapse Onset & Termination & Abstinence Maintenance
Co-I
Zywiak, PI $26,041
39. 2000 – 2003 NIAAA (R01) Psychotherapy Process in Alcoholism Treatment Matching
PI, 2000-2001
Karno, PI 2001-2003, Co-PI $506,823
40. 2000 – 2006 DHHS (R01) Post-Treatment Effects of Naltrexone Co-PI
Davidson, PI $1,733,268
41. 2002 – 2003 CDC (R49) Phone Intervention for EtOH Use in ED MVC Patients
Co-Mentor
Mello, PI $100,000
42. 2003 – 2007 NIAAA (R01) Reducing Injury, EtOH & THC Use Among ED Patients
Co-I
Woolard, PI $1,532,100
43. 2003 -2006 CDC (R49) Phone Intervention for Hazardous EtOH Use in ED MVC Patients
Co-I
Mello, PI $627,999
44. 2003 – 2005 NIAAA (R01 – comp renewal) Combined Behavioral/Pharmacologic Treatment for Alcoholism
Co-PI
Swift, PI $775,380
45. 2004 – 2008 NIAAA (R01) Psychotherapy Process in Alcoholism Treatment Matching Co-PI
Karno, PI $917,543
Teaching Experience
BROWN UNIVERSITY TEACHING ROLES

1973-1974
• Psychiatric Residency—Seminar for 1st year psychiatric residents. 6 sessions. Lecture Discussant (4 students; 2 residents, 2 psychology interns). Topics: communication, interaction, interpersonal relationships, small groups, family interaction and mental illness.

1974-1975
• Bio-Med 5—Introduction to Behavioral Science Course-Instructor and Lecturer for 6 lectures. Topics: (1) general systems theory, (2) living systems, (3) social behavior, (4) interpersonal interactions, (5) interpersonal relationships, (6) small groups. Student enrollment: 75
• Small group discussion leader. 12 students, 10 sessions. Experimental learning group.
• Psychiatric Clerkship—Problem Oriented Record in Psychiatry. 6 class hours per clerkship throughout the year. Lecture and workshop format. Additional time spent in giving individualized feedback to students.
• Clinical Research and Treatment Evaluation Seminar—Coordinator. Psychiatric medical clerks attended. Given twice a month, throughout the year.
• Committee Member—Doctoral Dissertation, Jared Hermalin, Ph.D., Sociology candidate. "Stress and support as factors in the recidivism of schizophrenic patients."
• Independent Study Students: 2

1975-1976
• Bio-Med 5—Introduction to Behavioral Science. Course instructor and co-lecturer (with Dr. Monteiro). Lecture topics: (1) social behavior, (2) interpersonal interaction and social exchange, (3) power and dependency, (4) non-verbal behavior, (6) sequential development of cognition, 7) psychological development of cognition, (8) psychological anthropology, (9) interpersonal styles. Student enrollment: 61
• Small Group. Experimental Learning Group Facilitator; 3 students, 14 sessions (1-1/2 hours each).
• Independent Study Students: 3
• Psychiatric Clerkship—Problem Oriented Record in Psychiatry. 6 class hours per clerkship; 7 students per clerkship, throughout the year. Lecture and workshop format. Additional time spent in giving individualized feedback to students.
• Supervisor, Psychology Internship Program—One trainee at any given time.
• Committee Member—Doctoral Dissertation, Jared Hermalin, Ph.D., Sociology candidate.
• Lecturer on the "Changing American Family." 1 lecture, Dr. Fink's course.
• Lecturer on "Family Interaction and Mental Illness." Psychiatric Residents and Interns.
• Clinical Research and Treatment Evaluation Seminar Coordinator. Bi-weekly meeting of Butler staff interested in research evaluation and clinical programs. Open to Psychiatric Residents, Psychology Interns and Medical Clerks.

1976-1977
• Group Independent Study Program for University Undergraduates (12), Humanistic Psychology, Faculty Sponsor.
• Supervisor, Undergraduate honors thesis in Psychology, Claire Sokoloff, A Comparison of Psychiatric Day Treatment and Inpatient Hospitalization: A Matched Study, Brown Medical School, 1977.
• Supervisor, Undergraduate honors thesis in Psychology, Elizabeth Doyne, An Exploratory Study of Depressive Neuroses: The specific problems, their interrelationships and their prognostic significance, Brown Medical School, 1977.
• Coordinator and Guest Speaker, Clinical Research and Treatment Evaluation Seminar. (Faculty and graduate students).


1977-1978
• Supervisor, NSF sponsored Postdoctoral Fellow in Program Evaluation, John Stevenson, Ph.D.
• Coordinator and Guest Speaker, Clinical Research and Treatment Evaluation Seminar.
• Co-Leader (with D. Robert Fowler), Problem Oriented Treatment Case Conference for Psychiatric Residents and Psychology Interns (8), (16 weeks, once a week).
• Lecturer on Psychiatric Diagnosis, Psychiatric Rotation, Medical Clerkship, one lecture for each rotation.
• Lecturer on Couples Therapy, Behavioral Therapy Seminar for Psychology Interns.

1978-1979
• Co-leader (with D. Robert Fowler), Problem Oriented Treatment Case Conference for Psychiatric Residents and Psychology Interns (8), (16 weeks, once a week).
• Lecturer on Couples Therapy, Behavioral Therapy Seminar for Psychology Interns.
• Guest speaker at Workshop on Implementing Problem Oriented Record, Rhode Island Hospital, Psychiatric Unit.

1979-1981
• Instructor on Problem Oriented Treatment Case Conference for Psychiatric Residents and Psychology Interns.
• Lecturer on Couples Therapy, Behavioral Therapy Seminar for Psychology Interns.
• Inservice education, Co-instructor (with George Kriebel), Butler Hospital, Use of the Problem Oriented Record.

1981-1982
• Instruction in Problem Oriented Treatment and Record Keeping. Psychology Interns, (six sessions).
• Instructor with George Kriebel, In service education Butler Hospital, Use of the Problem Oriented Record.
• Doctoral Dissertation Advisor, Leigh McCullough, Ph.D., Boston College.
• Clinical Supervisor, Leigh McCullough, Ph.D.
• Research Supervisor, John Stevenson, Ph.D., Sabbatical, Leave for Training in Program Evaluation.

1982-1983
• Instruction on Problem Oriented Treatment and Record Keeping Psychology Interns (six sessions).
• Section leader, Introduction to Human Behavior, Bio-Med B/071.

1983-1984
• Instruction in Problem Oriented Treatment and Record Keeping. Psychology Interns (5 sessions).
• Clinical Supervisor, Nora Noel, Ph.D.

1984-1985
• Instruction in Problem Oriented Treatment and Record Keeping. Psychology Interns (3 sessions).
• Research Supervisor and Dissertation Committee Advisor, Chris Peaslee, Ph.D., dissertation in medical sociology, Brown Medical School .
• Research Supervision, Lisa Wood, Psychology Intern, Ph.D. Candidate, Washington University.
• Research Supervision, Judi Hebert; MSW candidate, Rhode Island College.
• Hospital Research Supervisor, Martha Beattie, Ph.D. candidate at Boston University in medical sociology.
• Lecturer on Optimizing Cost Effectiveness of Alcoholism Treatment. Clinical Research Seminar for Psychology Interns.

1985-1986
• Research Supervisor and Dissertation Committee Advisor, Chris Peaslee, Ph.D. dissertation in medical sociology, Brown Medical School.
• Hospital Research Supervisor, Martha Beattie, Ph.D. candidate at Boston University in medical sociology.
• Lecturer on Optimizing Cost Effectiveness of Alcoholism Treatment. Clinical Research Seminar for Psychology Interns.
• Lecturer in Dwight Heath's course on Alcohol and Culture, Anthropology/135.

1986-1987
• Lecturer on Optimizing Cost Effectiveness of Alcoholism Treatment. Clinical Research Seminar for Psychology Interns.
• Lecturer in Heath's course on Alcohol and Culture, Anthropology/135.

1987-1988
• Instructor, Seminar on Problems and Pitfalls in Alcohol and Substance Abuse Treatment/Intervention Research. Entire Academic year. For Pre and Postdoctoral Trainees in Alcohol/Substance Treatment Intervention Research (7 trainees). Fall semester, 6 Trainees, spring semester, 8 Trainees
• Academic Coordinator Postdoctoral Training Program in Alcohol and Substance Abuse Treatment/Intervention Research (one day per week).
• Academic Supervisor for Pre and Postdoctoral Trainees in Alcohol and Substance Abuse Treatment/Intervention Research Program. Fall semester, 5 trainees; spring semester, 8 trainees.
• Lecturer, Problem Oriented Treatment and Record Keeping, Psychology Internship Clinical Seminar, Van Miller course coordinator.
• Lecturer with Steve Maisto, Introduction to Faculty Research. A seminar open to residents at all levels.
• Research Supervisor, Post Doctoral Fellows in Alcohol Treatment/Intervention Research Training Program (Susan Cuningham; Mary Ellin Logue)
• Research Supervisor, Pre- Doctoral Fellow in Alcohol Treatment/Intervention Research Training Program Linda Parker)

1989-1990
• Lecturer, Problem Oriented Treatment and Record Keeping, Psychology Internship Clinical Seminar, Van Miller course coordinator.
• Lecturer, Grantsmanship, Psychology Internship Research Seminar, Van Miller course instructor.
• Academic Supervisor for Pre and Postdoctoral Trainees in Alcohol and Substance Abuse
Treatment/Intervention Research Program, 14 Postdoctoral trainees.
• Researcher supervisor for Postdoctoral Research Fellows: Susan Cunningham, Ph.D., Mary Ellen Logue, Ed.D.
• Research Supervisor for pre-doctoral Fellow, Linda Parker.
• Instructor, Research Issues in Alcohol and Substance Abuse Treatment Interventions, Entire academic year, for pre and postdoctoral trainees in Alcohol/Substance Treatment Intervention Research. Fall semester, 14 Fellows, Spring Semester, 13 Fellows.
• Course Coordinator, Background Seminar in Treatment for Alcohol and Substance Abuse, 10 sessions, 6 first year postdoctoral Fellows in Alcohol and Drug Treatment Intervention Research.
• Psychology Internship, Clinical Supervisor, Substance Abuse Rotation, Butler Hospital
• Psychology Internship, Clinical Supervisor Kelli Davis Williams, April 15-June 30, 1989.
• Psychology Internship, Clinical Supervisor, Three Rotations on ADTS, 1989
• Psychology Internship lecture on POR to interns
• Supervisor, Research Placement: Michael Kidorf
• Supervisor: Postdoctoral Fellows: Linda Parker, Craig Love and Pat Clifford

1990-1991
• Psychology Internship lectures on Grantsmanship
• Psychology Internship lectures on Substance Abuse (core seminar) Coordinator
• Psychology Internship ADTS First Rotation Supervisor
• Seminar Leader: Research Forum for Postdoctoral Researchers, Postdoctoral Research Training Program, CAAS
• Research Supervisor: Postdoctoral Fellows: Pat Clifford, Craig Love, Amy Rubin, Maria Syldona
• Seminar Leader: Research Issues in Alcohol Early Intervention and Treatment. Postdoctoral Training Program, CAAS
• Academic Supervisor: Postdoctoral Training Program in Early Intervention Research and Treatment Research.

1991-1992
• Research Supervisor: Postdoctoral Fellows: Amy Rubin, Maria Syldona, Craig Love, Pat Clifford, James Mckay
• Seminar Coordinator: Background Seminars for Postdoctoral Fellows in Alcohol Research
• Seminar Coordinator: Research Issues in Early Intervention and Treatment
• Academic Supervisor: Postdoctoral Training Program in Early Intervention Research and Treatment Research

1992-1993
• Research Supervisor: Postdoctoral Fellows: Clara Bradizza, Allison Minugh, Leslie Young
• Seminar Coordinator: Alcohol Treatment Research for Postdoctoral Fellows
• Seminar Leader: Grantsmanship for Postdoctoral Fellows in Alcohol Treatment/ Intervention Research

1993-1994
• Seminar Leader: Grantsmanship for Postdoctoral Fellows in Alcohol Treatment/Intervention Research.
• Seminar Coordinator: Background Seminars for Postdoctoral Fellows in Alcohol Research
• Research Supervisor: Postdoctoral Fellows: Allison Minugh, Clara Bradizza, Leslie Young, Paul Stasiewicz

1994-1995
• Seminar Leader: Grantsmanship for Postdoctoral Fellows in Alcohol Treatment/Intervention Research.
• Seminar Coordinator: Treatment Review Seminars for Postdoctoral Fellows
• Seminar Coordinator: Scientific Ethics Seminars for Postdoctoral Fellows
• Lecturer in seminar series in alcohol treatment research, Postdoctoral Fellows
• Research Supervisor: Postdoctoral Fellows: Allison Minugh, Ken Hart.

1995-1996
• Seminar Leader: Grantsmanship for Postdoctoral Fellows in Alcohol Treatment/Intervention Research.
• Seminar Coordinator: Treatment Review Seminars for Postdoctoral Fellows
• Lecturer in seminar series in alcohol treatment research, Postdoctoral Fellows
• Research Supervisor: Postdoctoral Fellows: Aruna Gogineni, Susan Ramsey, and Ken Hart.


1996-1997
• Seminar Leader: Grantsmanship for Postdoctoral Fellows in Alcohol Treatment/Intervention Research.
• Seminar Coordinator: Treatment Review Seminars for Postdoctoral Fellows
• Lecturer in seminar series in alcohol treatment research, Postdoctoral Fellows
• Research Supervisor: Postdoctoral Fellows: Aruna Gogineni, Susan Ramsey, Ken Hart

1997-1998
• Seminar Leader: Grantsmanship for Postdoctoral Fellows in Alcohol Treatment/Intervention Research.
• Seminar Coordinator: Treatment Review Seminars for Postdoctoral Fellows
• Seminar Coordinator: Scientific Ethics Seminars for Postdoctoral Fellows
• Seminar Coordinator: Assessment Instruments Series for Postdoctoral Fellows
• Lecturer in seminar series in alcohol treatment research for Postdoctoral Fellows
• Research Supervisor: Postdoctoral Fellows: Mitchell Karno, and Aruna Gogineni.

1998-1999
• Research Supervisor: Postdoctoral Fellow: Mitchell Karno.
• Seminar Leader: Grantsmanship for Postdoctoral Fellows in Alcohol Treatment/Intervention Research.
• Seminar Coordinator: Treatment Review Seminars for Postdoctoral Fellows
• Seminar Coordinator: Scientific Ethics Seminars for Postdoctoral Fellows
• Seminar Coordinator: Assessment Instruments Series for Postdoctoral Fellows
• Lecturer in seminar series in alcohol treatment research for Postdoctoral Fellows
• Lecturer in Treatment Review Seminars for Postdoctoral Fellows

1999-2000
• Research Supervisor: Postdoctoral Fellow: Mitchell Karno.
• Seminar Leader: Grantsmanship for Postdoctoral Fellows in Alcohol Treatment/Intervention Research.
• Seminar Coordinator: Treatment Review Seminars for Postdoctoral Fellows
• Seminar Coordinator: Scientific Ethics Seminars for Postdoctoral Fellows
• Seminar Coordinator: Assessment Instruments Series for Postdoctoral Fellows
• Lecturer in seminar series in alcohol treatment research for Postdoctoral Fellows


2001-2005
• Co-Mentor, Tim Apodaca, K23 Awardee, NIAAA