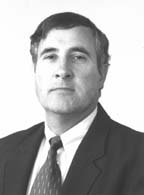 Steven Opal, MD
Professor of Medicine
Medicine
Work
:
+1
401
-
729
-
2545
Our primary research interest is to understand how the human immune system recognizes invasive bacterial infections. We study toxins and invasion genes from bacterial pathogens with the long term goal of developing better treatments and new vaccines against severe bacterial infections.
Institutions
Mhri
Research Description
The primary research focus of our laboratory is to investigate the mechanisms involved in the early recognition events in host response to invasive bacterial infections. An investigation into the genetics and expression of microbial virulence factors, endotoxin and bacterial exotoxin-mediated responses, and innate immune responses following bacterial infection is under active investigation. We study bacterial pathogenesis with highly pathogenic organisms of interest for biodefense, such as Bacillus anthracis and Francisella tularensis. We also conduct clinical research in severe infection, septic shock, and bacterial pneumonia. We have a clinical coordinating center that monitors the development and implementation of large phase 3 international trials in critically ill patients with severe infections.
Grants and Awards
1980-1981:Teaching Fellow, Uniformed Services, University of The Health Sciences, Bethesda, MD
1991: William Christian Memorial Award, American Federation of Clinical Research
1992: Bright Young Investigator Award, International Immunocompromised Host Society
2002: Chairman's award for excellence in teaching-Brown Medical School
2003:National Institutes of Health (NIH) study section-National Heart, Lung, and Blood Institute (NHLBI)-Center Grants; National Institute of Allergy and Infectious Diseases (NIAID)-endotoxin pathogenesis and coagulation disorders
2004: NIH NIAID-U19 Cooperative Center Grants for Translational Research in Biodefense (Chairperson)

Editorial Boards; Shock, Critical Care Medicine, PLoS medicine, Critical Care, Cohen, Powderly & Opal's Infectious Diseases textbook (Senior editor-Textbook), Physician's Decisions on-line (Infectious Diseases-Section Editor)
Affiliations
1995-1998: Director, Infectious Disease Fellowship Program, Brown University School of Medicine
1995: Section Leader and Editor - National Institutes of Health (NIH)/American College of Chest Physicians (ACCP)/Critical Care Medicine (CCM) Conference on the Future of Sepsis Research
2001-Present: Chief, Infectious Disease Division, Memorial Hospital of Rhode Island
2002-Present: Elected Member-International Sepsis Forum
Funded Research
CURRENT FUNDING:

Government Support:

Title: Inter-alpha inhibitor as a therapeutic strategy against anthrax lethal toxin
Role: Principal Investigator (20% effort)
Granting Agency: Small Business Innovation Research (SBIR)-National Institutes of Health (NIH)
Period: 03/01/2010 – 09/30/2013
$93,000dollars/year
Assignment: R41 AI062095-01A1
Aims: This preclinical study will examine the potential therapeutic efficacy of a highly purified form of human inter-alpha inhibitor protein as a serine protease inhibitor of furin, an endopeptidase central in the pathogenesis of lethal toxin-mediated lethality in anthrax. This is a tissue culture and small animal study to investigate the mechanism of action and potential utility of this protease inhibitor against anthrax intoxication.

Title: Therapeutic use of inter alpha inhibitor in sepsis (Lim, Yow-Pin, co-PI)
Role: Co- Principal Investigator (20% effort)
Granting Agency: SBIR-NIH
Period: 06/01/2011 – 06/30/2013
$100,000 dollars/year
Assignment: R44 GM065667-02
Aims: This is a phase II clinical sepsis study in which the safety, pharmacokinetics and therapeutic efficacy of human inter-alpha inhibitor protein will be tested in 80 septic patients. This study will be the first controlled trial in the USA to test the clinical utility of this endogenous serine protease inhibitor in sepsis.

Other support:

Title: Ocean State Clinical Coordinating Center
Role: co-Principal investigator (50% effort)
Granting Agency: Industry (Aztra-Zenaca, Artisan)
Period: 3/01/04-9/31/2014
$110,000 dollars/yr
Assignment: NA
Aims: The aim of the Astra-Zenaca study is to confirm the efficacy of a polyclonal antibody to human TNF in reducing the mortality associated with septic shock. The primary goal of the Artisan study is a determination of the efficacy of a human recombinant form of soluble thrombomodulin in sepsis-induced DIC. The coordinating center will coordinate of the study in North and South America to assure that eligibility requirements are maintained throughout the participating centers during the conduct of the trial and will serve as the randomization center.