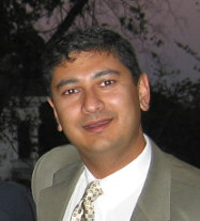 Samir Shah, MD
Clinical Associate Professor of Medicine
Medicine
Work
:
+1
401
-
274
-
4800
Biography
Dr. Samir A. Shah is a Clinical Associate Professor of Medicine at the Alpert Medical School at Brown University in Providence, RI and Chief of Gastroenterology at the Miriam Hospital. He is a partner with Gastroenterology Associates, Inc, an academic private practice GI group affiliated with Brown.

Dr. Shah earned his BA in Biochemistry magna cum laude at Brown and his MD at Harvard Medical School in Boston, MA. After graduating, he completed his residency in Internal Medicine at the Harvard-affiliated Beth Israel Deaconess Medical Center. He continued on for a fellowship in Gastroenterology. As part of his fellowship, he was awarded a Howard Hughes Postdoctoral Fellowship for Physicians and spent two years studying murine models of Inflammatory Bowel Disease.

Dr Shah has authored or co-authored more than 90 articles/book chapters/abstracts and has given over 100 invited presentations primarily devoted to inflammatory bowel disease. His articles on these and related topics have been published in journals such as Gastroenterology, American Journal of Gastroenterology, Inflammatory Bowel Diseases, Endoscopy, Cancer Research, and Journal of Clinical Gastroenterology. He is actively involved in teaching medical students, residents and GI fellows at Brown. A Fellow of the American College of Gastroenterology (ACG), he is also a member of the American Gastroenterology Association, the American Medical Association, the American Society for Gastrointestinal Endoscopy, the Crohn's and Colitis Foundation of America, Rhode Island Medical Society, and Rhode Island GI Society. Dr. Shah is the recipient of numerous honors and awards, including Brown University's Teaching Recognition Award, The Dean's Teaching Excellence Certificate, Brown University's Excellence in Teaching Award for Clinical Faculty and The American College of Gastroenterology's Freshman Governor's Award. The New England Chapter of the Crohn's and Colitis Foundation of America has named him Humanitarian of the Year for 2009. Rhode Island Monthly consistently names him among the best Doctors in Rhode Island. Dr. Shah served as the New England CCFA Chapter Medical Advisory Committee Chair from 2004-2007, and currently serves as Chair of the Board of Governors for the ACG. He was President of the Rhode Island GI Society from 2002-2004, ACG Governor for RI from 2002-2006, and Vice-Chair of the Board of Governors for the ACG from 2005-2008. He is active in several multi-center clinical trials of cutting-edge therapies for IBD, is co-principal investigator for OSCCAR (Ocean State Crohn's and Colitis Area Registry) and is collaborating to develop the IBD Center at Brown.
Institutions
Mh