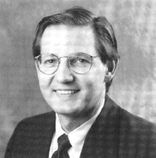 Richard Terek, MD, MA
Associate Professor of Orthopaedics
Orthopaedics
Work
:
+1
401
-
457
-
1555
The research of Dr. Richard Terek is on a type of bone cancer called chondrosarcoma, which is composed of malignant cartilage cells. He is trying to determine the mechanisms by which these tumors induce formation of blood vessels, which is necessary for growth of the tumor and development of metastases. The research utilizes molecular biology techniques to analyze gene expression in chondrosarcoma cell lines cultured in the laboratory under normal oxygen levels and hypoxia.
Biography
Dr. Richard Terek is a physician scientist whose clinical subspeciality is orthopaedic oncology. His research is on the molecular genetics of chondrosarcoma.
Institutions
Rih
Research Description
Richard Terek studies chondrosarcoma, a type of bone cancer. As a physician/scientist, he has worked on chondrosarcoma in the laboratory for over ten years, having studied and analyzed these tumors for mutations in classic tumor suppressor genes, mechanisms of chemotherapy resistance, and has cloned a novel gene expressed in chondrosarcoma. However, there does not appear to be a single molecular genetic basis for these tumors, such as a chromosomal translocation as is found in Ewing's sarcoma; hence, there is no well-defined molecular target that can be exploited for diagnosis or treatment. His current efforts are aimed at understanding how the process of angiogenesis is regulated in this tumor with the goal of identifying appropriate molecular targets for antiangiogenic treatment strategies.
Grants and Awards
2002 American Orthopaedic Association, Austrian-Swiss-German Traveling Fellow
Affiliations
Fellow, American Academy of Orthopaedic Surgeons
Fellow, American College of Surgeons

Musculoskeletal Tumor Society
American Orthopaedic Association
Orthopaedic Research Society
Academic Orthopaedic Society
Society of Surgical Oncology
Orthopaedics Overseas
Children's Oncology Group
New England Orthopedic Society
Rhode Island Clinical Oncology Group
Rhode Island Orthopaedic Society
Connective Tissue Oncology Society
Funded Research
1995-1997 Orthopaedic Research and Education Foundation
Principal Investigator
Research Grant: "Molecular Genetic Abnormalities in Chondrosarcoma", $100,000

1997-2000 Orthopaedic Research and Education Foundation
Principal Investigator
Career Development Award: "Characterization of Novel Chondrosarcoma Associated Genes", $225,000
Teaching Experience
1993-present Director, Orthopaedic Oncology Lectures, Orthopaedic Surgery Residency Program

1994-1997 Lecturer, Pathophysiology, Biomed 282
1996-2001 Lecturer, Third Year Surgery Clerkship
1998-1999 Co-Director, Orthopaedic Pathophysiology, Biomed 282
1999-2002 Director, Orthopaedic Pathophysiology, Biomed 282
2000-2002 Section Leader, Supporting Structures, Biomed 282
2003- Lecturer, Pathophysiology, Biomed 282
Selected Publications
38. Wei L, Sun X, Kanbe K*, Wang Z, Sun C, Terek R, and Chen Q: Chondrocyte Death Induced by Pathological Concentration of Chemokine Stromal Cell-Derived Factor-1. J Rheumatology, in press. (IN PRESS)
Elsevier Science Publishers, In press. (IN PRESS)
5. Levine S, Hough TJ, Tung GA, Terek RM: Staging. In: Imaging of Soft Tissue Tumors, 2nd edition, edited by DeSchepper AM, Parizel PM, Ramon F, DeBeuckeleer L, Vandevelenne JE. Springer-Verlag, Berlin, in press. (IN PRESS)
37. Terek, RM: Recent advances in the basic science of chondrosarcoma. Orthopaedics Clinics, 37(1), January, 2006. (2006)
Book Chapter: Croskerry P, Shapiro MJ, Perry SJ, Wears R. "Process Improvement and Error Management in ED," in Rosen's Emergency Medicine Concepts and Clinical Practice. Marx J, Hockberger R, Walls R, (eds), St. Louis, Mosby, 2005, p3119-3127. (2005)
36. Nickisch F, Tashjian RZ, Ritter M, Terek R, and DiGiovanni C: Primary malignant non-hodgkin lymphoma of the talus: a case report. Foot & Ankle International, 2005 Jul;26(7):568-71. (2005)
35. Terek RM, Hulstyn MJ: Osteoarticular allograft reconstruction for tumors of the distal femur and proximal tibia. Operative Techniques in Orthopaedic Surgery, 14:236-242, 2005. (2005)
34. Lin C, McGough R, Aswad B, Block JA, Terek RM: Hypoxia induces HIF-1alpha and VEGF expression in chondrosarcoma cells and chondrocytes . J Orthop Res. 2004 Nov;22(6):1175-81. (2004)
33. Alford JW, Tashjian R, Terek RM: Pigmented villonodular synovitits of the knee presenting as sciatica. J of Knee Surgery. 2003, July 16(3):182-84. (2003)
26. McGough R, Fadale P, Terek R: Soft tissue sarcoma masquerading as a compartment syndrome, Orthopaedics, Nov;26(11):1151-2, 2003. (2003)
9. Terek RM: Soft Tissue Tumors: In: Hand Surgery. Edited by Berger R and Weiss APC. Lippincott Williams and Wilkins, Philadelphia, 2003. (2003)
8. Terek RM: Molecular Tumor Markers. In: Molecular Biology in Orthopaedics edited by Rosier RN, Evans CH. American Academy of Orthopaedic Surgeons, Rosemont, IL 2003. (2003)
31. Greisberg JK, Bliss M, Terek RM: The prevalence of nitrous oxide in apoptotic chondrocytes of osteoarthritis. Osteoarthritis Cartilage. 2002 Mar;10(3):207-11. (2002)
29. McGough RL,Lin C, Meitner P, Aswad BI, Terek RM: Angiogenic Cytokines in Cartilage Tumors. Clin Orthop. 2002 Apr;(397):62-9. (2002)
27. Lin C, Mak S, Meitner PA, Wolf JM, Blumen EM, Block JA, and Terek RM: Cancer/testis antigen CSAGE is concurrently expressed with MAGE in chondrosarcoma. Gene 285 (2002) 269–278. (2002)
7. Terek, RM: Radiation-Induced Sarcomas. In: Orthopaedic Knowledge Update: Musculoskeletal Tumors, edited by Lawrence R. Menendez. American Academy of Orthopaedic Surgeons, Rosemont, IL, 2002. (2002)
6. Terek, RM: Physiology of Tumors. In: Orthopaedic Knowledge Update: Musculoskeletal Tumors, edited by Lawrence R. Menedez. American Academy of Orthopaedic Surgeons, Rosemont, IL, 2002. (2002)
28. McGough R, Aswad B, and Terek R: Pathologic neovascularization in cartilage tumors. Clin Orthop. 2002 Apr;(397):76-82. (2002)
30. Lin C, Meitner PA,Terek RM: PTEN Mutation Is Rare in Chondrosarcoma. Diagn Mol Pathol. 2002 Mar;11(1):22-6. (2002)
32. Terek RM: Angiogenesis in Chondrosarcoma, Current Opinions in Orthopaedics, 13(6):449-53, 2002. (2002)
24. Terek RM, Nielsen, GP: Case Records of the Massachusets General Hospital, N Engl J Med 2001, 345(12):903-908. (2001)
23. McGough R,Wang LJ, Gnepp D, Terek RM: Metastatic mixed tumor arising in bone. A case report and review of the literature. J Bone Joint Surg Am. 2001 Sep;83-A(9):1396-402. (2001)
25. Greisberg Jk, Wolfe JM, Wyman J, Zou L, Terek RM: Gadolinium inhibits thymidine incorporation and induces apoptosis in chondrocytes. J Orthop Res. 2001 Sep;19(5):797-801. (2001)
22. Hulsizer DL, Hornstein AM, Levine SM, Terek RM: Collision tumor involving an enchondroma, Orthopaedics, 23(12):1281-1284, 2000. (2000)
21. Kurkchubasche AG, Halvorson EG, Forman EN, Terek RM, Ferguson WS: The Role of preoperative chemotherapy in the treatment of infantile fibrosarcoma. J Pediatr Surg 35:880-883, 2000. (2000)
4. O'Keefe R, Terek RM: Musculoskeletal Oncology. In: Orthopaedic Knowledge Update 6, edited by Beaty JH. American Academy of Orthopaedic Surgeons, Rosemont, IL 1999. (1999)
20. Wyman JJ, Hornstein AM, Meitner P, Mak S, Verdier P, Block JA, Pan J, Terek RM: The multi-drug resistance-1 gene in chondrosarcoma cell lines: Expression correlates with decreased intracellular doxorubicin levels and in vitro chemosensitivity resistance. J Orthop Res, 17:935-940, 1999. (1999)
19. Lambiase RE, Levine SM, Terek RM, Wyman JJ: Long bone surface osteomas: Imaging features that may help avoid unnecessary biopsies. American Journal of Radiology, 171:775-778, 1998. (1998)
17. Terek RM, Healey JH, Garin-Chesa P, Mak S, Huvos A, Albino AP: p53 mutations in chondrosarcoma. Diagnostic and Molecular Pathology, 7(1):51-56, 1998. (1998)
3. Terek RM: Cartilage Neoplasia as a Model of Chondrogenesis. In: Skeletal Growth and Development, edited by JA Buckwalter, MG Ehrlich, LJ Sandell, SB Trippel American Academy of Orthopaedic Surgeons, Rosemont, IL 1998. (1998)
18. Terek RM, Schwartz GK, Devaney K, Glantz L, Healey JH, Mak S, Albino P: Multidrug Resistance Gene Expression in Chondrosarcoma, J Ortho Res, 16:585-590, 1998. (1998)
16. Chang HA, Chung M, Terek RM: Biology of Sarcomas. Medicine and Health/Rhode Island, 80(1) 8-14, 1997. (1997)
14. Terek RM: Sarcoma of Bone. Medicine and Health/Rhode Island, 80:(1) 19-24, 1997. (1997)
15. DaSilva MF, Terek RM, Weiss APC: Malignant eccrine poroma of the hand. J Hand Surg, 22A:511-514, 1997. (1997)
13. Terek RM, Brien EW, Marcove RC, Meyers PA, Lane JM, Healey JH: Treatment of Femoral Ewing's Sarcoma. Cancer, 78:70-77, 1996. (1996)
2. Hough TJ, Tung GA, Terek RM: Staging. In: Imaging of Soft Tissue Tumors, edited by DeSchepper AM, Parizel PM, Ramon F, DeBeuckeleer L, Vandevelenne JE. Springer-Verlag, Berlin, 1996. (1996)
Wolfe HJ: Platelet-derived growth factor in fibrous musculoskeletal disorders: A study of pathologic tissue sections and in vitro primary cell cultures. J. Orthopaedic Research 13(1):67-77, 1995. (1995)
10. Terek RM, Brien EW: Soft tissue sarcomas of the hand and wrist. Hand Clinics of North America, 11:2, 1995. (1995)
9. Terek RM, Jiranek WA, Goldberg MJ, Wolfe HJ, Alman BA: The expression of platelet-derived growth factor gene in Dupuytren disease. J. Bone and Joint Surg, 77-A:1, 1-9, 1995. (1995)
12. Brien EW, Terek RM, Healey JH, Brennan ME: Soft tissue sarcomas of the hand. J. Bone and Joint Surg, 77-A,4:564-571, 1995. (1995)
8. Brien EW, Terek RM, Healey JH, Lane JM: Allograft reconstruction after proximal tibial resection for bone tumors: An analysis of function and outcome comparing allograft and prosthetic reconstructions, Clin.Orthop. Rel. Res. 303:116-127, 1994. (1994)
7. Terek RM: Tumors of the elbow and forearm. Hand Clinics of North America, 10:3, 343-351, 1994. (1994)
6. Terek RM, Brien EW, Marcove RC, Meyers PA, Lane JM, Healey JH: Long-term survival and function after surgery for Ewing's tumor of the femur. Limb Salvage, Current Trends , Proceedings Seventh International Symposium, 413-417, 1993. (1993)
1. Healey JH, Terek RM: Management of bone and soft tissue tumors around the knee. In: The Knee, edited by W.N. Scott. Mosby, St. Louis, 1993. (1993)
5. Rosenthal H. Terek R, Lane J: Management of extremity soft-tissue sarcomas. Clin. Ortho. Rel. Res. 289:66 72, 1993. (1993)
4. Terek RM, Wehner J, Lubicky JP: The crankshaft phenomenon in congenital scoliosis. J. Pediatr. Orthop. 11:527-532, 1991. (1991)
3. Joyce ME, Terek RM, Jingushi S, Bolander ME: Role of transforming growth factor-beta in fracture repair. Transforming growth factor-beta chemistry, biology, and therapeutics, Annals New York Acad. Sciences 591: 107-123, 1990. (1990)
2. Macey LR, Kana SM, Jingushi S, Terek RM, Boretos J, Bolander ME: Defects of early fracture healing in experimental diabetes. J. Bone and Joint Surg., 71-A(5):722-733, 1989. (1989)
1. Terek RM and January CT: Excitability and oscillatory afterpotentials in isolated sheep Purkinje fibers. AM. J. Physiol. 252 (Heart Circ.Physiol. 21): H645-652, 1987. (1987)
11. Alman BA, Naber SP, Terek RM, Jiranek WA, Goldberg MJ, ()
PEER REVIEWED PUBLICATIONS ()
10. Langer P, Terek RM: Core Knowledge in Orthopaedics: Foot and Ankle. Edited by DiGiovanni C and Greisberg J. ()