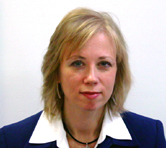 Maria Buckley, PhD
Clinical Assistant Professor of Psychiatry & Human Behavior
Psychiatry & Human Behavior
Work
:
+1
401
-
793
-
3482
Biography
Dr. Buckley obtained her doctoral degree in Clinical Psychology at The University at Albany. She completed her internship at The Greater Hartford Clinical Psychology Internship Consortium. Her major areas of focus include pulmonary and cardiac rehabilitation and weight management. Dr. Buckley supervises psychology residents in the cardiac rehabilitation service within The Miriam Hospital Behavioral Medicine, Cardiovascular and Primary Care Rotation at Brown.
Institutions
MH
Grants and Awards
(2008) The Warren Alpert Medical School of Brown University Teaching Recognition Award
Affiliations
American Association of Cardiovascular and Pulmonary Rehabilitation
Teaching Experience
Teaching/Supervision Interests
Dr. Buckley is a clinical supervisor within The Miriam Hospital's Cardiac and Pulmonary Rehabilitation and Weight Management Programs.
Selected Publications
Buckley, M., Braman, S., Nash, J., Blaney,C., & Pierce, J.F. (2012). The association between change in depression and improvements in quality of life following pulmonary rehabilitation. Journal of Cardiopulmonary Rehabilitation and Prevention, 32 (4), 234. (2012)
Buckley, M., Braman, S., Nash, J., Blaney,C., & Pierce, J.F. (2011). The relationship between baseline depressive symptoms and six minute walk test prior to pulmonary rehabilitation. Journal of Cardiopulmonary Rehabilitation and Prevention, 31(4), E2. (2011)
Buckley, M.L., Braman, S., Nash, J., & Pierce, J. F. (2010). Depression and pulmonary rehabilitation: Gender differences and relationship between depression and drop-out. Journal of Cardiopulmonary Rehabilitation and Prevention, 30 (4), 273. (2010)