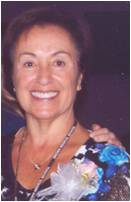 Edie McConaughey, CNM, MS
Senior Teaching Associate in Obstetrics & Gynecology
Obstetrics & Gynecology
Biography
Senior Clinical Teaching Associate
MS: University of RI
CNM: University of RI
BS: University of RI
BA: University of RI
Edie worked at Women and Infants' Hospital, prior to her midwifery experience, where she was responsible for nursing staff education for both Labor and Delivery and High Risk Antepartum Units. Her midwifery experience includes working in RI for both a large HMO OB/Gyn group and a private OB/Gyn practice. In these settings, she was involved with the clinical education of both midwifery and medical students. Edie is a peer reviewer for the Journal of Midwifery and Women's Health. Edie has been with the Midwifery section of the Department of Ob/Gyn since 2003.
Institutions
WIH