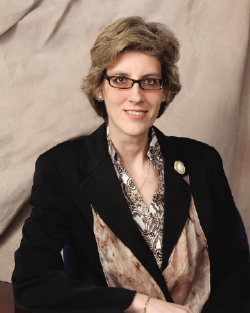 Lynn McNicoll, MD
Assistant Professor of Medicine (Clinical)
Medicine
Work
:
+1
401
-
444
-
5248
Delirium
Hospitalized Care for older persons
Intensive care for older persons
Quality improvement
Falls
Pressure Ulcers
Institutions
RIH
Research Description
Clinical Interests
Geriatrics
Geriatric Syndromes
Dementia
Depression
Grants and Awards
2001 GSA Clinical Medicine Person-In-Training Award - GSA

2003 "Top Doctor" For Older Women in Rhode Island

2003 Lifespan Barnett Fain Quality Improvement Award

2004 "Top Doctor" For Geriatric Medicine in Rhode Island

2004 Best Paper Section of Neurology and Behavioral Sciences Award - AGS

2006 New Investigator Award - AGS
Affiliations
American Geriatrics Society
Gerontological Society of America
American Medical Director's Association
Royal College of Physicians and Surgeons of Canada
Quality Partners of Rhode Island
Funded Research
Co-PI on the Rhode Island Intensive Care Unit Collaborative for the dissemination and implementation of evidence-based protocols to improve practices and patient safety in ICU statewide. Unrestricted funds provided by United Healthcare Insurance and Blue Cross Blue Shield of Rhode Island Health Insurance companies.
Amount: $870,000 over 2 years.
Teaching Experience
I am co-director of the scholarly concentration in aging. I am director of education for the division of geriatrics.
Selected Publications
Brief Methodological Report: McNicoll L, Pisani MA, Ely EW, Gifford D, Inouye SK. Detection of Delirium in the ICU: Comparison of the CAM-ICU with CAM Ratings. J Am Geriatr Soc. 2005;53(3):495-500. (2005)
Letter to the Editor: Nachamie H, McNicoll L, Dosa D. Generalizability and First-Line Therapy Associated with Tramadol/Acetaminophen Studied for Osteoarthritis Add-on Therapy for Refractory Pain. J Am Geriatr Soc 2005;53(1):165. (2005)
Review Article: Pisani M, McNicoll L, Inouye SK. Cognitive Impairment in the ICU. Clinics in Chest Medicine: Nonpulmonary critical care. Dec 2003;24(4):727-37. (2003)
Original Article: Pisani M, Redlich C, McNicoll L, Ely EW, Inouye SK. Under-Recognition of Preexisting Cognitive Impairment by Physicians in Older Intensive Care Unit Patients Chest 2003;124(6:2267-74.. (2003)
Brief Methodological Report: Pisani M, Inouye SK, McNicoll L, Redlich CA. Screening for Pre-existing Cognitive Impairment in Older Intensive Care Unit Patients: Use of Proxy Assessments. J Am Geriatr Soc 2003;51(5):689-93. (2003)
Original Article: McNicoll L, Pisani M, Zhang Y, Ely EW, Siegel M, Inouye SK. Delirium in the Intensive Care Unit: Occurrence and Clinical Course in Older Persons. J Am Geriatr Soc 2003;51(5):591-8. (2003)