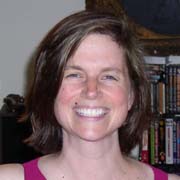 Cynthia Rosengard, PhD, MPH
Associate Professor of Behavioral & Social Sciences (Research) and Associate Professor of Medicine (Research)
Behavioral & Social Sciences and Medicine
Cynthia Rosengard, Ph.D., M.P.H., is an Associate Professor (Research) of Behavioral and Social Sciences at Brown University. Her research focuses on understanding adolescents' sexual decision-making within different types of partnerships and unplanned pregnancy and HIV/STD prevention interventions. Her work incorporates traditional quantitative evaluation and qualitative data collection and analysis.
Biography
Dr. Rosengard received her Ph.D. in Clinical Psychology from UCONN in 1994. Subsequently, she completed a post-doctoral fellowship in Psychology and Medicine and Adolescent Medicine at UCSF and served on the faculty of the Pacific Graduate School of Psychology in Palo Alto, CA. She joined the General Internal Medicine Research Unit at Rhode Island Hospital in 2001. In 2002, she was awarded a career development award from NIMH entitled "Partner-specific Factors in Adolescent Sexual Behavior." In September of 2006, she was awarded an R01 from NIDA entitled "Partner-specific HIV Risk Reduction for Drug Using Incarcerated Adolescents" (completed in May, 2011). In 2005, Dr. Rosengard received her MPH from Brown University. In 2008, Dr. Rosengard joined the Division of Research, Department of OB/GYN at Women & Infants Hospital. In 2012, Dr. Rosengard joined the faculty of Behavioral and Social Sciences within the School of Public Health at Brown University.
Institutions
RIH
Research Description
Cynthia Rosengard's adolescent health research focuses on investigations of the influences on adolescent sexual decision-making and behavior. Her earlier work has included health values' protective role in adolescent sexual decision-making and the development and evaluation of theory-driven risk reduction interventions. Her current research examines the factors that influence sexual behavior within different types of sexual partnerships and assesses these associations separately for adolescent boys and girls. Her ultimate goal is to develop interventions that will decrease the incidence of STDs and unplanned pregnancies in adolescents and young adults. Through her program of research, she plans to develop sexual risk reduction interventions that will include important attitudes, values, and expectancies found to influence partner-specific sexual decision-making in adolescents. Future research on a broader range of influential factors (i.e., family, peer, community, and culture) and additional emphasis on the development of targeted risk prevention interventions (e.g., targeting sexually inexperienced adolescents) are a part of her long-term plan of research.
Grants and Awards
Phi Beta Kappa (1995)
National Research Service Award (NRSA) Pre-doctoral Fellowship (1993)
Connecticut Psychological Association's Outstanding Student Award (1993)
Affiliations
Faculty Member, Lifespan/Tufts/Brown Center for AIDS Research (CFAR)
April 2004 to present

Professional Research Faculty Affiliate, Center for Health Intervention and Prevention (CHIP), University of Connecticut
February 2002 to present

Trainer, American Psychological Association's HIV Office of Psychology Education (HOPE) Program, Washington, DC
January 1999 to 2011

Mentor, Metropolitan Regional Career and Technical Center (The Met School), Providence, RI
March 2005 to 2008
Funded Research
GRANTS

1.(2002-2008) Principal Investigator, "Partner-specific Factors in Adolescent Sexual Behavior." National Institutes of Health (NIH) Grant #K01-MH067490-01. $580,835.
2.(2004 â€" 2005) Co-Investigator (Maureen Phipps, M.D.- PI) "Impact of Pregnancy Intention and Stress." Brown Research Seed Funds â€" Office of the Vice President for Research. $99,890.
3.(2004 â€" 2009) Co-Investigator (Michael Stein, M.D. â€" PI) "A Brief Marijuana Intervention for Adolescent Women." NIH Grant #1 R01 DA18954-01. $1,825,983.
4. (2006-2007) Co-Investigator, (Kathleen Morrow, Ph.D. â€" PI) "Measuring Microbicide Acceptability in Adolescent Women in the United States and South Africa." Brown University/Women & Infants Hospital National Center of Excellence in Women's Health Innovations in Women's Health Research Seed Grant, $20,000.
5. (2006 -- 2011) Principal Investigator, "Partner-specific HIV Risk Reduction for Drug Using Incarcerated Adolescents." National Institutes of Health Grant #1 R01 DA 022921-01, $1,158,866.
6. (2008) Principal Investigator, Diversity Supplement to "Partner-specific HIV Risk Reduction for Drug Using Incarcerated Adolescents." NIH Grant #1 R01 DA 022921-02, $1,158,866.
7. (2012-2013) Co-Investigator, (Ronnesia Gaskins -- PI) "Helping Ethnically Diverse Teen Mothers Prevent Obesity in Their Preschool Children." R21
Teaching Experience
Research methods
Clinical interviewing
Health psychology
Psychopathology (on-line and on-campus)
Selected Publications
Raj, A., Clarke, J., Silverman, J., Rose, J., Rosengard, C., Hebert, M. R., & Stein, M. D. (2006). Violence against women associated with arrests of sex-trade but not drug charges. International Journal of Law and Psychiatry, 29, 204-211. (2006)
Clarke, J. G., Hebert, M. R., Rosengard, C., Rose, J., DaSilva, K., & Stein, M. D. (2006). Reproductive health care and family planning needs of incarcerated women. American Journal of Public Health, 96(5), 834-839. (2006)
Clarke, J.G., Rosengard, C., Rose, J., Hebert, M. R., Peipert, J., & Stein, M. D. (2006). Initiation of birth control method among incarcerated women: Comparison of pre-release and community delivery. American Journal of Public Health, 96(5), 840-845. (2006)
Rosengard, C., Clarke, J. G., DaSilva, K., Hebert, M. R., Rose, J., & Stein, M. D. (2005). Correlates of partner-specific condom intentions among incarcerated women in Rhode Island. Perspectives on Sexual & Reproductive Health, 37(1), 32-38. (2005)
Phipps, M.G., Rosengard, C., Weitzen, S., & Boardman, L. A. (2005). Low rates of voluntary paternity establishment for infants born to unmarried adolescent mothers. Journal of Reproductive Medicine, 50(1), 764-770. (2005)
Rosengard, C. Adler, N. E. Gurvey, J. E., & Ellen, J. M. (2005) Adolescent partner type experience: Psychosocial and behavioral differences. Perspectives on Sexual & Reproductive Health, 37(3), 141-147. (2005)
Rosengard, C., Phipps, M.G., Adler, N. E., & Ellen, J. M. (2005). Psychosocial correlates of adolescent males' pregnancy intention. Pediatrics, 116, e414 – e419. (www.pediatrics.org/cgi/doi/10.1542/peds.2005-0130). (2005)
Rosengard, C., Anderson, B., & Stein, M. D. (2004). Intravenous drug users' HIV-risk behaviors with primary/other partners. The American Journal of Drug and Alcohol Abuse, 30(2), 225-236. (2004)
Rosengard, C., Adler, N. E., Millstein, S. G., Gurvey, J. E. & Ellen, J.M. (2004). Perceived STD risk, relationship and health values in adolescents' delaying sexual intercourse with new partners. Sexually Transmitted Infections, 80(2), 130-137. (2004)
Rosengard, C., Phipps, M., Adler, N. E., & Ellen, J. M. (2004). Adolescent pregnancy intentions and pregnancy outcomes: A prospective examination. Journal of Adolescent Health, 35(6), 453-461. (2004)
Rosengard, C., Chambers, D. B., Tulsky, J., Long, H. L. & Chesney, M. A. (2001). Value on health, health concerns and practices of women who are homeless. Women & Health, 34(2) 29-44. (2001)
Rosengard, C., Adler, N. E., Gurvey, J. E., Dunlop, M. B. V., Tschann, J. M., Millstein, S. G. & Ellen, J. M. (2001). Protective role of health values in adolescents' future intentions to use condoms. Journal of Adolescent Health, 29 (3), 200-207. (2001)
Rosengard, C., & Folkman, S. (1997). Suicidal ideation, bereavement, HIV serostatus, and psychosocial variables in partners of men with AIDS. AIDS Care, 9(4), 373-384. (1997)
Bouton, M. E., Rosengard, C., Achenbach, G. G., Peck, C. A., & Brooks, D. C. (1993). Effects of contextual conditioning and unconditional stimulus presentation on performance in appetitive conditioning. The Quarterly Journal of Experimental Psychology, 46B, 63-95. (1993)
Schoenberger, N. E., Kirsch, I., & Rosengard, C. (1991). Cognitive theories of human fear: An empirically derived integration. Anxiety Research, 4, 1-13. (1991)
Bouton, M. D., Kenney, F. A., & Rosengard, C. (1990). State-dependent fear extinction with two benzodiazepine tranquilizers. Behavioral Neuroscience, 104, 44-55. (1990)
Clarke, J. G., Rosengard, C., Rose, J., Hebert, M. R., Phipps, M. G., & Stein, M. D. (in press). Pregnancy attitudes and contraceptive plans among women entering jail. Women & Health ()
Rosengard, C., Pollack, L., Weitzen, S., Meers, A., & Phipps, M.G. (in press). Concepts of the advantages and disadvantages of teenage childbearing among pregnant adolescents: A qualitative analysis. Pediatrics ()
Rosengard, C., Stein, L. A. R., Barnett, N. P., Monti, P. M., Golembeske, C., & Leabeau-Craven, R. (in press). Co-Occurring sexual risk and substance use behaviors among incarcerated adolescents. Journal of Correctional Health Care. ()
Raj, A., Rose, J., Decker, M. R., Clarke, J. G., Rosengard, C., Hebert, M., & Stein, M. D. (in press). Prevalence and patterns of sexual assault across the lifespan among incarcerated women. Violence Against Women. ()
White, E., Rosengard, C., Weitzen, S., Meers, A., & Phipps, M. G. (in press). Pregnant teens expressed fear that they would not be able to get pregnant. Journal of Obstetrics and Gynecology. ()
Rosengard, C., Anderson, B. A., & Stein, M. D. (in press). Correlates of condom use and reasons for condom non-use among drug users. The American Journal of Drug and Alcohol Abuse, 32(4), ()
Clarke, J. G., Phipps, M.G., Rose, J., Hebert, M., Rosengard, C., Ray, M., & Stein, M.D. (in press). Follow-up of abnormal pap smears among incarcerated women. Journal of Correctional Healthcare. ()
Hebert, M.R., Rose, J.S., Rosengard, C., & Stein, M. D. (in press). Levels of trauma among women inmates with HIV risk and alcohol use disorders: Behavioral and emotional impacts. Journal of Trauma & Dissociation. ()