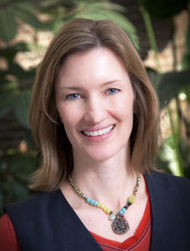 Audrey Tyrka, MD, PhD
Associate Professor of Psychiatry & Human Behavior; Director, Laboratory for Clinical and Translational Neuroscience, Butler Hospital
Psychiatry & Human Behavior
Work
:
+1
401
-
455
-
6520
Audrey Tyrka studies the interaction of neurobiological and psychosocial factors in the development of mood and anxiety disorders, as well as novel treatment approaches for these disorders. The ultimate goal of this work is to understand the risk and protective factors for mood and anxiety disorders in order to develop better approaches toward prevention and treatment.
Biography
Dr. Tyrka received her MD and PhD in medicine and psychology through a combined program at the University of Pennsylvania. She completed a psychiatry residency at Brown Medical School and further research training in clinical neuroscience at the Mood Disorders Research Program and Laboratory for Clinical Neuroscience at Butler Hospital and Brown University. Dr. Tyrka is Associate Professor of Psychiatry and Human Behavior at Brown, and Director of the Laboratory for Clinical and Translational Neuroscience at Butler Hospital.
Research Description
Audrey Tyrka's research is focused on the identification of endophenotypes, or latent risk factors, for psychiatric disorders. Her early prospective work identified behavioral and psychological markers of the later development of schizophrenia and eating disorders. More recently, she has focused on stress reactivity and neuroendocrine function as a marker of risk for mood and anxiety disorders. Her research involves two major types of investigations: 1) studies of the biological, psychological, and social underpinnings of mood and anxiety disorders, and 2) studies of the efficacy of novel treatments for mood disorders. She is conducting several investigations of subjects at risk for mood and anxiety disorders by virtue of their family history, genotype, neuroendocrine reactivity, or adverse experiences. These potentially vulnerable individuals are studied in comparison to patients with major depression and healthy controls with regard to genes linked to depression and stress reactivity, neuroendocrine function, history of adverse life experiences, social support, personality and emerging psychiatric symptomatology. The goal of this work is to discover individual factors and interactions among factors that produce risk for mood and anxiety disorders and, ultimately, to use this information to guide prevention and treatment efforts. A second line of research involves efforts to advance the treatment of major depression. Our group has investigated several new treatments for depression, including novel pharmacologic and neurostimulation approaches to the treatment of major depression and treatment resistant depression.
Grants and Awards
PREDOCTORAL HONORS AND AWARDS

1988 B.A., Summa Cum Laude, State University of New York College at Purchase

1988 Award for Outstanding Undergraduate Research, State University of New York

1994 Robert M. Toll Psychiatry Research Prize, University of Pennsylvania

1999 AMA Rock Sleyster Memorial Scholarship

1999 Kenneth E. Appel Psychiatry Award, University of Pennsylvania School of
Medicine


POSTGRADUATE HONORS AND AWARDS

2002 The American College of Psychiatrists 2002 Laughlin Fellowship Recipient.

2002 First Prize, Resident Research, Sixth Annual Research Symposium, Brown University School of Medicine Department of Psychiatry and Human Behavior

2003 American Psychiatric Association Research Colloquium for Junior Investigators, Participant and Travel Award Recipient

2003 NIMH Mentored Patient-Oriented Research Career Development Award

2003 Janssen Psychiatry Resident Award of Excellence

2003 NARSAD Young Investigator Award

2003 Janssen Pharmaceutica Faculty Development Award in Psychopharmacology

2003 NIH Clinical Research Loan Repayment Program

2004 American College of Neuropsychopharmacology Young Investigator Travel Award

2005 Future Leaders in Psychiatry Symposium Travel Award

2007, 2008, 2009, 2010 Citation, Best Doctors in America (Best Doctors, Inc)

2007 Outstanding Teaching Award in General Psychiatry, Warren Alpert Medical School of Brown University, Department of Psychiatry and Human Behavior

2009 The DBSA 2009 Gerald L. Klerman Young Investigator Award
Affiliations
Editorial Board Member, Acta Psychiatrica Scandinavica, 2007-

Director, Trainee Editorial Board, Acta Psychiatrica Scandinavica, 2007-

Editorial Board Member, Development and Psychopathology, 2011-

Scientific Advisory Board Member, Depression Bipolar Support Alliance, 2009-

American College of Neuropsychopharmacology, Program Committee Member, 2011-Member, American Psychiatric Association (APA)

Member, Rhode Island Psychiatric Society

Member, Society of Biological Psychiatry

Member, American College of Neuropsychopharmacology, Associate Member

Member, The New York Academy of Sciences
Funded Research
1. National Institute of General Medical Sciences Medical Scientist Training Program, role: Training Grant Recipient, 8/93-8/94.

2. 5 F30 MH10819 Predoctoral National Research Service Award, "Neuropsychological Indicators of Risk for Schizophrenia," role: Principal Investigator, 9/94-5/00.

3. NARSAD (Young Investigator Award), "Hypothalamic-Pituitary-Adrenal Function in Adults with a History of Childhood Parental Loss," role: Principal Investigator; 6/03-5/05

4. Janssen Pharmaceutica Faculty Development Award in Psychopharmacology, role: Principal Investigator, 5/18/03

5. RSGPB PBP-103382 American Cancer Society, "Improving Smoking Cessation in Smokers with
Depressive Symptoms", role: Study Physician, 7/02-6/04

6. Medtronic, Inc., "Electrical Stimulation of the Anterior Limb of the Internal Capsule to Treat Major Depressive Disorder," role: Co-Investigator, 10/02-9/04

7. K23MH067947 Mentored Patient-Oriented Research Career Development Award, "Risk for Depression, Stress, and Neuroendocrine Function," role: Principal Investigator; 12/03-11/08

8. Pfizer, Inc. "Sertraline Treatment and Cortisol Response to the DEX/CRH Test", Investigator-Initiated, role: Co-Investigator, 1/04-11/06

9. United States Department of the Interior, "Perceived Early Life Stress and DEX/CRH Test Response as Predictors of Psychological Sequelae following Exposure of Healthy Adults to War Stress," role: Co-Investigator, 7/04-6/05

10. UCB Pharma, Inc. "Keppra Treatment and Cortisol Response to the DEX/CRH Test in Healthy Subjects," Investigator-Initiated, role: Co-Investigator, 6/04-5/07

11. NCCAM/NIMH AT001742, "Double-blind, placebo-controlled study of SAMe vs. escitalopram in MDD," role: Study Physician, 4/04 - 3/09

12. United States Department of Defense, "Biomarkers of risk for post-traumatic stress disorder (PTSD)," role: Principal Investigator, 4/01/07-4/01/10

13. Cyberonics, Inc. "Randomized Comparison of Outcomes in Patients with Treatment-Resistant Depression Who Receive VNS Therapy Administered at Different Amounts of Electrical Charge" role: Co-Investigator; 11/1/07-12/1/10

14. Medtronic, Inc. "RECLAIM Deep Brain Stimulation (DBS) Clinical Study for Treatment- Resistant Depression." Multi-Site; role: Sub-Investigator 4/16/2009-

15. R01 MH0687670 "DEX/CRH Response: Mood/Anxiety Disorder Endophenotype? Phase 2." role: Co-Investigator, 12/08-11/13

16. R01 MH083704 "Childhood Maltreatment: Biomarkers of Risk and Resilience," role: Principal Investigator, 12/09-11/14

17. R01 NR012005 "RCT of Hatha Yoga for Persistent Depression," role: Co-Investigator, 2/11 - 01/15

18. R21 MH091508 "Childhood Maltreatment: Epigenetic Modulation of the Glucocorticoid
Receptor," role: Principal Investigator, 4/08/11-3/31/13

19. R01MH068767 - 08W1 Supplement to "DEX/CRH Response: Mood/Anxiety Disorder Endophenotype? Phase 2." Telomere Shortening in Relation to Early-Life Stress, role: Co-Investigator, 5/8/12-4/30/13
Teaching Experience
Supervisor/preceptor, 3rd- and 4th-year Brown medical student clerks
Supervisor, Brown psychiatry residents and fellows (PGY-1 - PGY-4)
Doctor-on-call supervisor, Butler Hosp. Patient Assessment Service
Psychiatric Interviewing, PGY 1 Residents
Introduction to Psychiatric Literature, PGY 1 Residents
Electronic Resources, PG4 Residents
Psychopharmacology lectures, PGY 1-4 Residents
Psychopathology lectures, PGY 1-4 Residents
Genetics of Mood Disorders, PGY 1-4 Residents
Grant Reviewer, Post-doctoral fellows grantsmanship workshop
Research Supervisor, Post-Doctoral Psychology Fellows