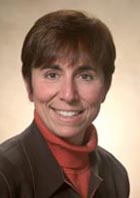 Cindy Schwartz, MD, MPH
Professor of Pediatrics
Pediatrics
Work
:
+1
401
-
444
-
5171
Dr. Schwartz's research focus is on Hodgkin disease, osteosarcoma and late effects of childhood cancer therapy. She developed ABVE-PC, the standard U.S. treatment for childhood Hodgkin disease. As Chair of Children's Oncology Group (COG) Hodgkin trials, she evaluates early treatment response as a proxy for tumor and host biology. Her studies of late effects focus on fatigue, and cardiac and cognitive toxicity in cancer survivors. She studies drug resistance, drug intensification, and immunomodulation of osteosarcoma.
Research Description
Research efforts focus on the development of novel therapeutics that target specific mechanisms of cancer through understanding of drug resistance and novel targets, particularly in Hodgkin disease and Osteosarcoma. In addition, Dr. Schwartz studies the long-term consequences of therapy, particularly cardiomyopathy after anthracycline therapy, movement restriction and fatigue, and executive dysfunction after leukemia therapy. Her goal is to mitigate effects for survivors and to use the understanding of the pathogenesis of late effects to improve new treatment regimens for newly diagnosed patients.
Grants and Awards
COG - Recognition Award– Hodgkin Lymphoma Chair 2001-2011 2011
SIOP – Best Clinical Trial (Finalist) 2011
"Women Making Strides" Award" 2010 Ronald McDonald House,Providence
America's Top Doctors 2001-12
America's Top Doctors for Cancer 2005-12
Paul C. Gaffney Lectureship, Children's Hospital of Pittsburgh, 1999
National Institutes of Health Public Health Service Training Grant (Johns Hopkins Oncology Center), 1983-1984
American Cancer Society Clinical Fellowship, 1983-1984
Sigma Xi, 1979
National Merit Finalist, 1971
Affiliations
EDITORIAL BOARDS

Journal of Clinical Oncology, 1997-1999, 2003-present
Pediatric Blood & Cancer, 2004-present


MANUSCRIPT REVIEWER

Cancer, Journal of Clinical Oncology, American Journal of Pediatric Hematology/Oncology, International Journal of Radiation Oncology and Biological Physics, New England Journal of Medicine, Journal of the American Medical Association, Archives of Pediatric & Adolescent Medicine, Journal National Cancer Institute, International Journal of Pediatric Hematology/Oncology, Mayo Clinic Proceedings, Pediatric Blood & Cancer, Annals of Oncology


ADVISORY COMMITTEES:
National Cancer Institute (NCI):Special Emphasis Panel, "Research Answers to NCI's Provocative Questions, 2012
Ad hoc reviewer: NCI Lymphoma, Leukemia, Lung, GI Spore, 2012
Pediatric Oncologic Drug Advising Committee, 2005 - 2010
PDQ Pediatric Cancer Treatment Advisory Board, 2002- 2011
NIH/NCI: Cancer Center Support Grant, P30 Site Reviewer May 2010
Eppley Cancer Center, University of Nebraska Medical Center
Ad hoc reviewer: NCI Lymphoma, Leukemia, Lung, GI Spore, 2009
Ad hoc reviewer: NCI Lymphoma Leukemia Spore, 2008
NIH Special Emphasis Panel/Initial Review Group CONC, 2004/05
Ad-hoc Committee: NCI-E Review Panel/Children's Cancer Survivor Study '98,'99
Ad-hoc review Committee Member: NCI-E Review Panel/ Intergroup Rhabdomyosarcoma Study - Late Effects Program, 4/99
PO1 Site reviewer: NCI-D City of Hope, 11/99.
Ad-hoc review Committee Member: NCI-H Review Panel/Site Visit of Children's Cancer Group, June 1998
NCI/CTEP Developmental Steering Committee for Late Effects Toxicity Criteria: Pediatric Representative
NANT (Novel Approaches to Neuroblastoma Therapy)
Chair, Data Safety Monitoring Board, 2002- present
Childhood Cancer Survivor Study Scientific Advisory Board, 2004-11
American College of Radiology Appropriateness Criteria Committee, Radiation Oncology Panel Expert Panel on Radiation Oncology – Hodgkin Lymphoma, 2009- 2012
Expert Panel on Long-Term Medical Care for Adult Cancer Survivors, 2005-10
Patients Living With Cancer Advisory Board (Hodgkin's), 2003-11
Columbia University/Babies' Hospital PediatricHematology/Oncology/BMT
Member, Data Safety Monitoring Board, 2006- 2008
Comprehensive Cancer Control Plan for RI. Treatment Workgroup, 2006-

MEMBERSHIP IN SOCIETIES
1988- present American Society of Pediatric Hematology-Oncology
Program Committee (1999-2002)
Nominating Committee (2009- 2014 )
Chair, Nominating Committee (2011-2013 )
1989- American Society of Clinical Oncology
Publications Committee (1999-2001)
CME Committee (2005- 2009)

2000- Children's Oncology Group
COG Executive Committee (2010- present)
Chair, COG Hodgkin Disease Committee (2000- 2011)
COG Hodgkin Disease Steering Committee (2000-present)
Scientific Chairs Committee (2000- 2011)
COG Bone Tumor Committee (2000- present)
COG Survivorship Working Group (2008- present)
Osteosarcoma Biology Committee (2000 - 2006)
Developmental Therapeutics Committee (2000- 2006)
COG Voting Body Steering Committee (2000- 2003)
COG Voting Body (2000- present)
COG Adolescent / Young Adult Steering Committee (2002- 2010)
Survivorship Transition Sub-Committee (2003-2005)
Steering Committee (2003-2006)
Principal Investigator, Johns Hopkins (2000 – 2005)
Principal Investigator, Rhode Island Hospital (2006- )
Full Member (2000- present)

2007- present Consortium for New England Childhood Cancer Survivors
Chair, Research Committee 2008- present
Steering Committee 2008- present

2007- American Pediatric Society

1989-2000 Pediatric Oncology Group
Principal Investigator: University of Rochester (1992-94)
Johns Hopkins (1994-2000)
Full Member (1992-2000)
Associate Member (1989-92)
Chair, POG Hodgkin's Committee (1999- 2000)
Co-Chair, Hodgkin's Transition Committee (1999- 2000)
Hodgkin's Disease Committee Member (1989- 2000)
Sarcoma Committee Member (1994- 2001)
Sarcoma Intergroup/Transition Committee (1997- 2000) Osteosarcoma subcommittee (1992- 2000)
Bone Tumor Biology subcommittee (1997- 2000)
Late Effects Committee (1990-1992)
Cancer Control Committee (1993-1994)
Anthracycline Subcommittee (1991-1995)
1995- 1999 National Cancer Center Network (NCCN)
Pediatric Committee
Osteosarcoma Subcommittee

2003- American Society of Hematology
1992- 1999 Women in Cancer Research
1990-94 American Cancer Society, New York State
Upstate New York Pediatric Oncology Group
1986-88 Children's Study Cancer Group
Recurrent Lymphoma Committee
Funded Research
GRANTS
Current:
St. Baldrick's Foundation Infrastructure Grant
A research Infrastructure for Adolescent Survivorship in New England 2012-2013
PI: Cindy Schwartz, MD. MPH
St. Baldrick's Consortium Research Grant:
Dexrazoxane Follow-up Study: Revisiting POG 9404/9425/9426
2012-17
Co- Investigator: Cindy Schwartz, MD, MPH 3% FTE
Hyundai Research Grant
Long term survivorship program $100,000 2011-2012
PI: Cindy Schwartz, MD. MPH
NCI: Telephone-based Counseling Intervention for Primary Caregivers
of Childhood Cancer Survivors
PI: Debra Friedman, MD 9/1/2011- 8/30/2016
RIH PI/Co-Investigator: C. Schwartz 2% Effort
NIH/NCI Children's Oncology Group
PI: Peter Adamson, MD 1/01/03-3/31/13
PI (RIH): C. Schwartz 2% Effort
Hodgkin's Disease, Committee Chair (thru 2011) 10% Effort
Dana Farber Cancer Institute – ALL Consortium Per Patient Reimbursement2007- present $18,000
PI: Stephen Sallan
PI (RIH): C.Schwartz, 3% Effort
Cure Kids Cancer Radiothon: Pediatric Oncology Infrastructure support $75,000 per year2009- present
PI: Cindy Schwartz, MD, MPH
Cure Kids Cancer Radiothon: Coping with Childhood Cancer. The Role of Parentlal Social Networks
2011-2012 $34,000
PI: P. Vivier
Co-investigator
Cure Kids Cancer Radiothon: Perspectives Regarding Fertility in Female Adolescent and Young Adult Childhood Cancer Survivors
2011-2012 PI: P. Rao/ C. Schwartz Co-investigator $6,000
Cure Kids Cancer Radiothon Pilot: Regional Promotion of Healthy Behaviors in Adolescent Cancer Survivors
2012-2013 PI: C. Schwartz $35,000

Merck Randomized Comparison of Intravenous Calaspagase Pegol (SC-PEG asparaginase) and Intravenous Oncaspar in Children and Adolescents with Acute Lymphoblastic Leukemia or Lymphoblastic Lymphoma. Site PI: C. Schwartz Per Patient
Merck Phase 1B Study of the Safety, Tolerance, and Pharmacokinetics of Oral Posaconazole in Immunocompromised Children with Neutropenia Per Patient Site PI: C. Schwartz
Previous:
NIH/NCI RFA: Survivorship
Hodgkin Disease Survivors: Outcomes of Modern Therapy
6/04-6/08
PI: D. Friedman
PI (Hasbro): C. SchwartzStudy Vice Chair) 5%

Canadian Institutes of Health Research 3/2010 – 3/2011
Optimizing Long-term Outcome for Hodgkin Lymphoma Patients: Modeled Reduction in Late Effects (MORALE)
PI: David Hodgson, MD. MPH Co-investigator: Cindy Schwartz, MD, MPH
NIH/NCI SPORE in Lymphoma (Ambinder)7/01/02 – 6/30/07
Project 1 EBV and Hodgkin's Disease PI (Clinical Schwartz): Project 1 5% Support

Schering-Plough Research Institute
SCH717454 in subjects with osteosarcoma or Ewing's sarcoma that has relapsed after standad stystemic thereapy.
3/1/2008- 71/2010 Per patient
PI (RIH): Cindy L. Schwartz, MD

Pfizer A Phase 1/Phase 2 Study of CP-751,871 in patients with relapsed or refractory Ewing"s Sarcoma family tumors.
1/1/2008- 1/1/2009 Per patient
PI (RIH): Cindy L. Schwartz, MD

NIH 5M01RR000052-430965
Neurobehavioral Outcome after CNS Prophylaxis without RT in ALL
2/1/03-11/30/04 $24,000
PI: Cindy L. Schwartz, MD
NIH/NCI Children's Oncology Group 10% Total Effort 1/01/03-12/31/07 PI(Johns Hopkins)

NIH 5M01RR000052-430954
JHH Center in Complementary and Alternative Medicine
RFA: Developmental and feasibility studies in the Clinical and Basic Sciences 12/01/02-11/30/03
Movement Restriction and Fatigue in Cancer Survivors
PI: Cindy L. Schwartz, MD 7.5 % Support

NIH NCI/2 U10 CA 288 76
Pediatric Oncology Group U10 Award (Johns Hopkins)
7/01/80-2/28/03
PI (Hopkins): Cindy L. Schwartz, MD 18% Support

NIH NCI/2 U10 CA 288 76 17 Pediatric Oncology Group
Hodgkin's Disease Committee Chair Funding 1/1/00-12/31/02 Chair: Cindy L. Schwartz, MD 7% Support

5ROL HD35528: Behavioral Medicine Approaches to Pediatric Acute Pain
4/1/98 - 3/31/01 PI: Keith Slifer, PhD
Pediatric Oncology Co-Investigator: Schwartz, C.L. 5% Support

NIH/ NCI/ 3 P30 CA -06973-35S1
Evaluation of Risk for Myocardial Ischemia in Survivors of Hodgkin's Disease Treated with Mediastinal Radiation
5/1/97-4/30/99
PI: Cindy L. Schwartz, MD 20% Support

NIH P30 CA06973 - Cancer Center Support Grant (NIH CORE)
Supplement Developmental Funds Proposal
Clinical Investigation of MDR-1 and Late Effects in Childhood Cancer
5/1/93- 4/30/96 PI: Cindy Schwartz, MD

NIH/NCI/5 PO1 CA-34183-11
The Biology and Treatment of Human Leukemia and Lymphoma
8/1/83-12/31/94 (UR '94)
PI: Stephen Sallan, MD (DFCI)
PI (U. of Rochester 1993-94): Cindy Schwartz, MD

Agreement #0600-370-C352JHPX
Pediatric Oncology Group Phase I grant at Johns Hopkins 07/01/99 - 6/30/02 Per patient
PI (Hopkins): Cindy L. Schwartz, M.D. 1% Support

Cancer Action The Use of Cyclosporin-A to Overcome Multiple Drug Resistance PI: Cindy L. Schwartz, MD
7/1/92 - 6/30/94

IN-18-31 ACS Institutional Award
MRI assessment of Marrow Response to ALL Therapy
1/1/89 - 12/31/89 PI: Cindy L. Schwartz, MD

Pfizer A Phase 1/Phase 2 Study of CP-751,871 in patients with relapsed or refractory Ewing"s Sarcoma family tumors.
1/1/2008- 1/1/2009 Per patient
PI (RIH): Cindy L. Schwartz, MD

Schering-Plough Research Institute Per patient
SCH717454 in subjects with osteosarcoma or Ewing's sarcoma that has relapsed after standad stystemic thereapy.
3/1/2008- 71/2010
PI (RIH): Cindy L. Schwartz, MD

Cytogen - Phase I: Samarium-153 for recurrent or metastatic osteosarcoma 2004-2005 PI: Cindy L. Schwartz, MD 15% support

Merck: MK-0091 (Caspofungin) Pediatric PK Study
2001- 2002 Per patient
PI (Hopkins): Cindy L. Schwartz


Berlix - Phase I: Samarium-153 for recurrent or metastatic osteosarcoma 2000 -2002
PI: Cindy L. Schwartz, M.D. 5% support

Fujisawa - Phase I/II Study to Determine the Safety and Pharmacokinetics of FK463 in febrile neutropenic pediatric patients.
1999-2001 Per patient
PI (Hopkins): Cindy L. Schwartz, M.D.
Aronex- Prospectively randomized double blind comparative multi-center study to evaluate efficacy and safety of Nyotran vs. amphotericin B for empiric antifungal treatment in neutropenic patients.
4/8/99 -2000 Per patient
PI (Hopkins): Cindy L. Schwartz, MD

Pfizer - A Randomized, Open Label, Comparative, Multicenter Trial of Voriconazole vs. AmBisome for Empirical Antifungal Therapy in Immunocompromised Patients with Persistent Fever and Neutropenia
1999 Per patient
PI (Hopkins): Cindy L. Schwartz, M.D. 3% Support

Pfizer - A Randomized, Double-Blind, Open Label, Trial of AmBisome (Liposomal
Amphotericin B) versus Amphotericin B in the Empiric Treatment of the Febrile Neutropenic Patient
12/1/94-12/31/96 Per patient
PI (Hopkins): Cindy L. Schwartz, MD


Clinical Trial Leadership in POG/COG (funded via NCI/NIH cooperative group grants)
COG Study Committee Chair/ Committee Member
AHOD04B1: Hodgkin Disease Banking Study 10/06- present.
ALTE04N1: Health-Related Outcomes for Hodgkin Disease Survivors AHOD0831: A Non-Randomized Phase III Study of Response Adapted Therapy for the Treatment of Children with Newly Diagnosed High Risk Hodgkin Lymphoma. 12/09-1/12.
AHOD0521: A Phase II Study of Bortezomib (Velcade, PS-341, IND # 58443) in Combination with Ifosfamide/Vinorelbine in Pediatric Patients and Young Adults with Refractory/Recurrent Hodgkin Disease. 1/07-3/11.
AHOD0031: A Phase III Study of Dose-Intensive, Response-Based Chemotherapy and Radiation Therapy for Children and Adolescents with Newly Diagnosed Intermediate Risk Hodgkin Disease. 9/02-10/09.
AHOD0121: A Phase II/III Study of Immunomodulation After High Dose Myeloablative Therapy with Autologous Stem Cell Rescue for Refractory/Relapsed Hodgkin Disease. 11/03-6/207.
AHOD00P1: A Pilot Study of Re-Induction Chemotherapy with Ifosfamide, and Vinorelbine (IV) in Children with Refractory/Relapsed Hodgkin Disease. 5/01-2/06.
AHOD0321: A Phase II Study of Weekly Gemcitabine and Vinorelbine in Children with Recurrent or Refractory Hodgkin Disease. 7/04-6/07
AHOD0431: Phase III Study for the Treatment of Children and Adolescents with Newly Diagnosed Low-Risk Hodgkin Disease 2/06-4/09
AHOD03P1: Treatment of Children with Newly-Diagnosed Low Stage Lymphocyte Predominant Hodgkin Disease (LPHD) 1/06-11/10.

POG Study Chair:
POG 9425: Advanced Stage Hodgkins Disease - A Pediatric Oncology Group Phase III Study. Dose dense, response based therapy using ABVE-PC.
POG 9457: Protocol for Patients with Newly-Diagnosed, Non-metastatic Osteosarcoma: A Pilot Study. Intensified therapy with ifosfamide/ etoposide or high cumulative dose doxorubicin with dexrazoxane. 9/99-2/02.
POG 9227: Treatment of Children with Recurrent or Refractory Hodgkin's Disease, Wilms' Tumor, Ewing's Sarcoma, Rhabdomyosarcoma or Other Soft Tissue Sarcomas with Cyclosporine-A, Actinomycin-D, Vincristine - A Pediatric Oncology Group Phase II Study 10/95-9/98
POG 9351: Trial of ADR, CDDP and MTX with and Without Ifos, with and without MTP-PE for Treatment of Osteogenic Sarcoma 10/93-5/97
POG 9357: The use of cyclosporine A to overcome multidrug resistance in osteosarcoma. 5/93-97.

POG Study Committee
POG 8828: Late Effects of Treatment of Hodgkin's Disease - A Pediatric Oncology Group Non-Therapeutic Study 12/88-5/2002
POG 8829: A case control study of Hodgkin's disease in childhood. 10/88-7/03.
POG 8827: Treatment o fchildren with Hodgkin's diseae in relapse with chemotherapy (APE: cytarabine, cisplatin, and etopside).
POG 9351: Osteosarcoma Biology Protocol: Companion to Group-Wide Therapeutic Studies. 9/99-7/2008.
POG 9450: Etoposide/Ifosfamide + G-CSF in the Treatment of Newly Diagnosed Metastatic Osteosarcoma or Unresectable Osteosarcoma. A Pediatric Oncology Group Phase II Study