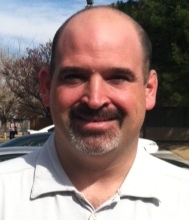 Brian Borsari, Ph.D. - Clinical Psychology
Associate Professor - Behavioral and Social Sciences (Research)
Associate Professor - Department of Psychiatry and Human Behavior (Research)
Work
:
+1
401
-
863-6659
Dr. Borsari's research interests include brief motivational interventions and in-session processes that result in behavior change. Through his work at the Providence VAMC, Dr. Borsari also conducts research on the assessment and treatment of substance abuse and comorbid disorders in returning veterans.
Biography
Brian Borsari received his PhD in clinical psychology from Syracuse University in 2003. He also completed an internship at The Boston Consortium in Clinical Psychology in 2003. From 2003 to 2005 he was a postdoctoral fellow at the Center for Alcohol and Addiction Studies. Brian joined the CAAS faculty in June 2005. In 2007, he joined the PTSD Program at the Providence Veterans Affairs Medical Center as a clinical psychologist. When not in the office, he likes to travel with his wife, Marina, and his daughters, Laila and Daria, as well as golf, go biking, landscape his yard, watch the Boston Red Sox (hoping for improvement in 2013).
Research Description
Over the past ten years, Dr. Borsari has worked to develop a research program in implementing and evaluating secondary interventions with college student drinkers. Specifically, he has implemented brief motivational interventions with students who have begun to experience problems as a result of their alcohol use. Specifically, colleges and universities have seen a large increase in the number of students referred to the administration for violation of alcohol policies. However, the wide range in the severity of offenses indicates that the majority of mandated students may not require extensive treatment. He believes that stepped care, which assigns individuals to different levels of care according to treatment response, would maximize treatment efficiency and greatly reduce the demands on campus alcohol programs. Regarding intervention-level analyses, Dr. Borsari is also investigating the in-session components of individual interventions that may be linked to subsequent behavior change (e.g., the working alliance).

In addition to his work with college students, Dr. Borsari's appointment at the Providence VAMC allows him to conduct clinical work and research in a wide range of areas. He current is working in research projects evaluating monitoring with returning veterans to encourage treatment engagement, enhancing sleep in veterans with PTSD, and co-morbid substance use in the OIF/OEF/OND population.
Grants and Awards
Masters Prize, College of Arts and Sciences, May 1999.
Dissertation Award, College of Arts and Sciences, May 2003.
Early Career Researcher Award, Addictive Behaviors SIG, ABCT, November
2007
Affiliations
1996-present American Psychological Association
1997- present Association for Behavioral and Cognitive Therapies
1999- 2009 Society of Behavioral Medicine
2004- present Research Society on Alcoholism
2007- present International Society for Traumatic Stress Studies
2006 - 2008 Consulting Editor, Psychology of Addictive Behaviors
2007- present NIAAA Clinical/Pediatric Loan Repayment Program
Review Committee ZAA1 EE (96) S
2007- 2010 Leader, Addictive Behaviors Special Interest Group,
ABCT
2008 Ad hoc reviewer, National Institute of General
Medical Sciences Minority Biomedical Research
Support Review Committee
2009 Member, Scientific Review Committee, World Congress
of Behavioral and Cognitive Therapies
2009-present Reviewer, The Netherlands Organization of Health,
Research and Development, ZonMw Prevention
Programme.
2009-present Reviewer, National Institute of Health, Support
Opportunity for Addiction Research (SOAR)program.
2010-2011 Editorial Board Member, Journal of Studies of Alcohol
and Drugs
2010-present Reviewer, Institute for Research on Gambling Disorders
2010-present Reviewer, Professorship Programme, Swiss National Science Foundation
2010-present Member, Executive Council, Addictive Behaviors Special Interest Group, Association of Behavioral and Cognitive Therapies
2011 Reviewer, US Army Medical Research and Materiel Command (
USAMRMC), American Institute of Biological
Sciences
2011-present Consultant, Motivational Interviewing Training
Program, Veteran Affairs Central Office
2011-present Associate Editor, Journal of Studies of Alcohol and
Drugs
2012-present Consultant, Motivational Enhancement Therapy (MET)
Training Program, Veteran Affairs Central Office
Funded Research
NIAAA R01 AA017427 8/1/2009-6/20/2013
Within-session Mechanisms of Behavior Change in At-Risk College Students
Role: PI
Description: The goal of this project is to link therapist and clients' in-session behaviors to each other, and then to post-session drinking outcomes. By examining the connection between in-session therapist and client processes as potential MOBC, we will improve our understanding of how an efficacious intervention influences changes in alcohol use and problems with an at-risk college sample.

NIAAA R01 AA0178740 9/30/09 – 08/31/12
"Sequential and Component Analysis of MI Mechanisms with College Drinkers"
Role: Site PI
Description: The goal of this project is to code the brief motivational intervention sessions with mandated students to examine relationships among these in-session therapist and student behaviors and subsequent alcohol use and problems. In addition, the conditional probabilities of in-session utterances for therapists and students will also be examined.

NIAAA R01 AA020829 07/01/2012-6/30/2017
"Combining BMI and College Facilitation to Affect Drinking and Academic Outcomes"
Role: Co-Investigator (PI: Murphy)
Description: This project will improve and more extensively evaluate the efficacy of a substance-Free Activity Supplement (SFAS) in a randomized 3-group (BMI + SFAS vs. BMI + Relaxation Training vs. Assessment only) trial with 425 first and second year college students from two large public universities.

NIDA R01 DA033425-01 09/01/2012-08/31/2016
"Marijuana use, problems, and cannabis use disorders in OIF/OEF/OND veterans"
Role: Co-Principal Investigator
Description: This project will help identify individuals who are particularly vulnerable to developing comorbid substance use and affective disorders and will track changes in veterans' marijuana and other drug use over one year with the goal of ultimately improving detection and treatment of substance use disorders.

NIAAA R34AA020852 09/01/2012-08/31/2015
Integrated Alcohol and Sexual Assault Intervention for College Men
Role: Co-Investigator (PI: Orchowski)
Description: This project will develop an integrated alcohol and sexual assault intervention for men who engage in heavy drinking and are at high-risk to perpetrate sexual assault.

VISN 1 Career Development Award (V1CDA2012-18) 02/01/2013-1/31/2015
Examining In-Session Processes of Motivational Interviewing
Role: PI
Description: This project will be the first to test theory-based hypotheses of how veterans respond to MI by linking counselor and OIF/OEF veterans' in-session behaviors to post-session behavior change.
Teaching Experience
I am primarily a researcher, but I have taught courses before in Research Methods (at Syracuse University), and have guest lectured in a number of courses including social psychology, psychological assessment, and psychopathology.

I also mentor postdoctoral fellows at the Center for Alcohol And Addiction Studies, as well as MPH masters students.

2002 Instructor
Introduction to Research Methodologies
Syracuse University.
60 students (undergraduate)

2008-present Instructor, Postdoctoral Fellowship Program
Core Seminar Series (Topics: Consulting, NIH
Loan Repayment Program, Methodology)
Brown University
15 Students (Pre-doctoral Interns)

2009-2010 Guest Lecturer
Alcohol Use and Interventions in College
Students; Co-Morbid Disorders
Course: Alcohol Use and Misuse
Professor: Peter Monti, Ph.D.
Brown University
20 Students (undergraduate)


2006-2009 Practicum Training Supervisor
Fielding Graduate University,
Santa Barbara, CA.

2005-present Member, Training Faculty
Center for Alcohol and Addiction Studies

2008-2011 Internship Supervisor (Adult Track)
Providence VAMC
PTSD Clinic (Assessment, Individual & Group
Therapy)
Brown University Training Consortium

2008-2010 Master's Assistantship Advisor
School of Public Health
Brown University

2010-2011 Postdoctoral Fellowship Supervisor
Providence VAMC
PTSD Clinic (Assessment, Individual & Group
Therapy)

2011-present Research Placement Coordinator
Brown University Training Consortium
Selected Publications
Borsari, B., Conrad, S., Tolou-Shams, M. & Mastroleo, N. R. (in press). PTSD, Illicit Drugs and the Legal System: Veteran Treatment Courts. In P. Ouimette & J. R. Read, (Eds.), New Directions in Trauma, PTSD, and Substance Abuse. Washington, DC: American Psychological Association Books. (IN PRESS)
Silvestri, M. M., Cameron, J. M., Borsari, B. & Correia, C. J. (in press). Examining alcohol and alcohol-free versions of a simulated drinking game procedure. Journal of Studies on Alcohol and Drugs. (IN PRESS)
Mallet, K. A., Varvil-Weld, L., Borsari, B., Read, J. R., Neighbors, C., White, H. R. (in press). An Update of Research Examining College Student Alcohol-Related Consequences: New Perspectives and Implications for Interventions. Alcoholism: Clinical and Experimental Research. (IN PRESS)
Orchowski, L. M., Mastroleo, N. R., & Borsari, B. (in press). Correlates of alcohol-regretted sex in college students. Psychology of Addictive Behaviors. PMID: 22448762 (IN PRESS)
Zamboanga, B. L., Casner, H., Borsari, B., Olthius, J. V., Ham, L. S., Schwartz, S. J., Van Tyne, K., & Bersamin, M. (in press). Knowing where they're going: Destination specific pregaming attitudes and behaviors among college students. Journal of Clinical Psychology. PMID: 23044716 (IN PRESS)
Pedrelli, P., Borsari, B., Fava, M., Daulton, E., & Palm, K. (press). Combined BMI+CBT for depressive symptoms and binge drinking among young adults: Description of the theoretical background and preliminary findings. Journal of Cognitive Psychotherapy. PMID: IN PROCESS (IN PRESS)
Peterson, C. Borsari, B., Lazar, V., Mastroleo, N. R., Read, J. R., & Carey, K. B. (2013). Self generated expectancies in mandated students: Implications for assessment and intervention. Addictive Behaviors, 38, 1414-1417. PMID: 23006244 (2013)
Murphy, J. G., Skidmore, J. R., Dennhardt, A. A., Martens, M. P., Borsari, B., Barnett, N. P., & Colby, S. M. (2012). A Behavioral Economic Supplement to Brief Motivational Interventions for College Drinking. Addiction Research & Theory, 20, 456-465. PMID: IN PROCESS (2012)
Murphy, J. G., Dennhardt, A. A., Skidmore, J. R., Borsari, B., Barnett, N. P., Colby, S. M., & Martens, M. P. (2012). A randomized controlled trial of a behavioral economic supplement to brief motivational interventions for college drinking. Journal of Consulting and Clinical Psychology, 80, 876-886. PMID: 22663899 PMCID: PMC3435453 (2012)
Borsari, B. (2012). The Addiction Syndrome and the College Setting: Prevention (pp. 247-269). In Shaffer, H. (Ed), The American Psychological Association Addiction Syndrome Handbook. Washington, DC: American Psychological Association. (2012)
Mastroleo, N., Marzell, M., Turrisi, R., & Borsari, B. (2012). Do Coaches Make a Difference Off the Field? The Examination of Athletic Coach Influence Compared to Peer and Parent Influences on Early College Student Drinking. Addiction Research & Theory, 20, 64-71. (2012)
Borsari B., Hustad, J. T. P., Mastroleo, N. R., O'Leary Tevyaw, T., Barnett, N. P., Kahler, C. W., Short, E. E., & Monti, P. M. (2012). Addressing Alcohol Use and Problems in Mandated College Students: A Randomized Clinical Trial Using Stepped Care. Journal of Consulting and Clinical Psychology, 80, 1062-1074. PMID: 22924334 (2012)
Short, E. E., Fernandez, A. C., Borsari, B., Hustad, J. T. P., & Wood, M. D. (2011). Clinician consistency and brief motivational interventions for college student drinkers. Journal of Substance Abuse Treatment, 41, 313-320. (2011)
Borsari, B., Capone, C., Mastroleo, N. R., & Monti, P. M. (2011). Clinical considerations in the treatment of substance use disorders with veterans. Journal of Contemporary Psychotherapy, 41, 247-253. (2011)
Hustad, J. T., Eaton Short, E., Borsari, B., Barnett, N. P., O'Leary Tevyaw, T., & Kahler, C. W. (2011). College alcohol citations result in modest reductions in student drinking. Journal of Substance Abuse Treatment, 40, 281-286. (2011)
Zamboanga, B. L., Borsari, B., Ham, L. S., Olthius, J. V., & Van Tyne, K. (2011). Pregaming in high school students: Relevance to risky drinking practices, alcohol expectancies, and the social context. Psychology of Addictive Behaviors,25,340-345. (2011)
Hustad, J. T. P., Barnett, N. P., Borsari, B., & Jackson, K. M. (2010). Web-Based Alcohol Prevention for Incoming College Students: A Randomized Controlled Trial. Addictive Behaviors, 35, 183-189. (2010)
Wood, M. D., Fairlie, A. M., Fernandez, A. C., Borsari, B., Capone, C., Laforge, R., & Barros, R. (2010). Brief motivational and parent interventions for college students: A randomized factorial study. Journal of Consulting and Clinical Psychology, 78, 349-361. (2010)
Barthelmes, C. K., Borsari, B., Hustad, J.T.P. & Barnett, N. P. (2010). Hostility in mandated students: An exploratory analysis and implications for treatment. Journal of Substance Abuse Treatment, 38, 284-291. (2010)
Zamboanga, B. L., Schwartz, S. J., Ham, L. S., Borsari, B., & Van Tyne, K. (2010). Alcohol expectancies, pregaming, drinking games, and hazardous alcohol use in a multiethnic sample of college students. Cognitive Therapy and Research, 34, 124-134. (2010)
King, J. J., Borsari, B., & Chen, J. (2010). Resident Assistant and College Students' Perceptions of Alcohol Use. Addictive Behaviors, 35, 640-643. (2010)
Borsari, B., Hustad, J. T. P., & Capone, C. (2009). Alcohol use in the Greek system, 1999-2009: A decade of progress. Current Drug Abuse Reviews, 2, 216-225. (2009)
Read, J. P., Lau-Barraco, C., Dunn, M. E., & Borsari, B. (2009). Projected alcohol dose influences on the activation of alcohol expectancies in college drinkers. Alcoholism: Clinical and Experimental Research, 33, 1265-1277. (2009)
Borsari, B., Murphy, J. M., & Carey, K. B. (2009). Readiness to change in brief interventions: A requisite condition for drinking reductions? Addictive Behaviors, 34, 232-235. (2009)
Borsari, B. & Muellerleile, P. (2009). Collateral reports in the college setting: A meta-analytic integration. Alcoholism: Clinical and Experimental Research, 33, 826-838. (2009)
Barnett, N. P., Borsari, B., Hustad, J. T. P., O'Leary Tevyaw, T., Colby, S. M., Kahler, C., & Monti, P. (2008). Profiles of college students mandated to alcohol intervention. Journal of Studies on Alcohol and Drugs, 69, 684-694. (2008)
Kahler, C.W., Hustad, J., Barnett, N.P., Strong, D.R., & Borsari, B. (2008). Validation of the 30-day version of the Brief Young Adult Alcohol Consequences Questionnaire for use in longitudinal studies. Journal of Studies on Alcohol and Drugs, 69, 611-615. (2008)
Borsari, B., Read, J. P., Campbell, J. M. (2008) Posttraumatic stress disorder and substance use in college students. Journal of College Student Psychotherapy, 22, 61-85. (2008)
Shealy, A.E., Murphy, J.G., Borsari, B., & Correia, C.J. (2007). Predictors of motivation to change alcohol use among referred college students. Addictive Behaviors, 32, 2358-2364. (2007)
Capone, C., Wood, M. D., Borsari, B., & Laird, R. D. (2007). A prospective examination of relations between fraternity/sorority involvement, social influences and alcohol use among college students: Evidence for reciprocal influences. Psychology of Addictive Behaviors, 21, 316-327. (2007)
Borsari, B., Boyle, K., Hustad, J.T.P., Barnett, N. P., O'Leary Tevyaw, T., & Kahler, C. W. (2007). Drinking before drinking: Pre-gaming and drinking games in mandated students. Addictive Behaviors, 32, 2694-2705. (2007)
Borsari, B., Murphy, J. G., & Barnett, N. P. (2007). Predictors of alcohol use during the first year of college: Implications for prevention. Addictive Behaviors, 32, 2062-2086. (2007)
O'Leary Tevyaw, T. A., Borsari, B., Colby, S. M., & Monti, P. M. (2007). Peer enhancement of a brief motivational intervention with mandated College Students. Psychology of Addictive Behaviors, 21, 114-119. (2007)
Borsari, B., O'Leary Tevyaw, T., Barnett, N. P., Kahler, C. W., & Monti, P. M. (2007). Stepped care for mandated college students: A pilot study. The American Journal on Addictions, 16, 131-137. (2007)
Carey, K. B., Borsari, B., Carey, M. P., Maisto, S. A. (2006). Patterns and importance of self-other differences in college drinking norms. Psychology of Addictive Behaviors, 20, 284-293. (2006)
Borsari, B. & Carey, K. B. (2006). How the quality of peer relationships influences college alcohol use. Drug and Alcohol Review, 25, 361-370. (2006)
Murphy, J. G., Colby, S. M., Hoyme, C. K., & Borsari, B. (2006). Alcohol consumption, alcohol-related problems, and quality of life among college students. Journal of College Student Development 47, 110-121. (2006)
Monti, P. M., O'Leary Tevyaw, T., & Borsari, B. (2004/2005). Drinking among young adults: Screening, brief treatment, and outcome. Alcohol Research and Health, 28, 236-244. (2005)
La Forge, R., Borsari, B., & Baer, J. S. (2005). The utility of collateral informant assessment in college alcohol research: Results from a longitudinal prevention trial. Journal of Studies on Alcohol, 66, 479-487. (2005)
Borsari, B. & O'Leary Tevyaw, T. (2005). Stepped Care: A promising treatment strategy for mandated college students. NASPA Journal, 42, 381-397. (2005)
Borsari, B. & Carey, K. B. (2005). Two brief alcohol interventions for mandated college students. Psychology of Addictive Behaviors, 19 296-302. (2005)
Borsari, B. (2004). Drinking games in the college environment: A review. Journal of Alcohol and Drug Education, 48, 29-51. (2004)
Barnett, N. P., Fromme, K., O'Leary Tevyaw, T., Borsari, B., Carey, K. B. Corbin, W. R., Colby, S. M., & Monti, P. M. (2004). Brief alcohol interventions with mandated or adjucated students. Alcoholism: Clinical and Experimental Research, 28, 966-975. (2004)
Borsari, B., & Carey, K. B. (2003). Descriptive and injunctive norms in college drinking: A meta-analytic integration. Journal of Studies on Alcohol, 64, 331-341. (2003)
Borsari, B., Bergen-Cico, D., & Carey, K.B. (2003). Self-reported drinking game participation of incoming college students. Journal of American College Health, 51, 149-154. (2003)
Correia, C.J., Carey, K.B., Simons, J. & Borsari, B. (2003). Relationships between binge drinking and substance-free reinforcement in a sample of college students: A preliminary investigation. Addictive Behaviors, 28, 361-368. (2003)
Correia, C.J., Carey, K.B., & Borsari, B. (2002). Measuring substance-free and substance-free reinforcement in a sample of Addictive Behaviors, 28-34. (2002)
Borsari, B. & Carey, K.B. (2001). Peer influences on college drinking: A review of the research. Journal of Substance Abuse, 13/14, 391-424. (2001)
Borsari, B., Neal, D.J., Collins, S.J., & Carey, K.B. (2001). Differential utility of three indices of risky drinking for predicting alcohol problems in college students. Psychology of Addictive Behaviors, 15, 321-324. (2001)
Borsari, B., & Carey, K. B. (2000). Effects of a brief motivational intervention with college student drinkers. Journal of Consulting and Clinical Psychology, 68, 728-733. (2000)
Borsari, B. E. & Carey, K. B. (1999). Understanding fraternity drinking: Five recurring themes in the literature, 1980-1998. Journal of American College Health, 48, 1-8. (1999)
Correia, C. J., Simons, J., Carey, K. B. & Borsari, B. E. (1998). Predicting drug use: Applications of behavioral theories of choice. Addictive Behaviors, 23, 705-709. (1998)
Simons, J, Correia, C. J., Carey, K. B. & Borsari, B. E. (1998). Validating a five-factor marijuana motives measure: Relations with use, problems, and alcohol motives. Journal of Counseling Psychology, 45, 265-273. (1998)