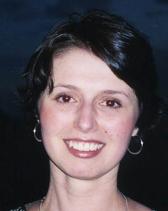 Jasmina Burdzovic Andreas, PhD
Assistant Professor of Community Health (Research)
Community Health
Work
:
+1
401
-
863
-
6514
Dr. Burdzovic Andreas' main interests are in the broad area of developmental psychopathology, and in the specific processes of developmental risk, resilience, and protective factors. While traditional research primarily has explored the question of "why" children develop behavioral and mental health problems, Dr. Burdzovic Andreas has primarily been attracted to the question of why many of them do not show negative outcomes, even when there are many reasons we would expect them to.
Biography
Dr. Jasmina Burdzovic Andreas received her BS with Honors in Human Development and Family Studies from Cornell University in 1997 and her PhD in Developmental and Social Psychology from Brandeis University in 2003. She subsequently spent two years as an NRSA post-doctoral fellow at Harvard Medical School (Clinical Research Training Program, Institutional T32 MH16259-21), where she trained in Harvard's Families and Addiction Program (HFAP) under the mentorship of its founder and director, Dr. Timothy J. O'Farrell. She is currently a recipient of a K01 award from NIDA and holds an Assistant Professor (Research) appointment in the Department of Community Health at Brown University.
Grants and Awards
* T-32 NRSA Institutional Post-doctoral Fellowship
Harvard Medical School (2003 - 2005)
* Enoch Gordis Award
Best contribution by a post-doctoral fellow in psychosocial category
NIAAA/NIDA & Research Society on Alcoholism 2004 Meeting; Vancouver
* Junior Investigator Travel Award
Research Society on Alcoholism (2004 Meeting)
*American Dissertation Fellowship
American Association of University Women (2002 - 2003)
* Dissertation Year Fellowship
(
declined
)
Brandeis University (2002 - 2003)
* University Prize Instructorship
Brandeis University (Fall 2002)
* Travel Award
Society for Research in Child Development (2001 & 2005 Meetings)
* Graduate Student Fellowship
Brandeis University (1998-2002)
* President Emeritus Frank T. & Rosa Rhodes Award
Cornell University (1996 - 1997)
*International Student Scholarship
Cornell University (1994-97)
* Frederick C. Wood Undergraduate Summer Research Grant
Institute for European Studies, Cornell University (Summer 1996)
Affiliations
Society for Research on Child Development (SRCD)
Funded Research
CURRENT PROJECTS
K01 DA024109-01 (PI: Burdzovic Andreas, J.)
Community-level influences on the onset, progression, and desistence of adolescent substance use and abuse
NIDA May 1 2008 - April 30 2013
Aims: To investigate different longitudinal profiles of adolescent substance use and abuse, focusing on identification of broader ecological factors associated with naturally occurring reductions in these behaviors.
Direct costs: $533,756
SAMHSA SEOW (Co-PI: Burdzovic Andreas, J.)
"Epidemiological Support for Prevention Framework State Incentive Grant"
SAMHSA October 2010 - November 2013
Aims: To inform and assist in data-driven state- and community-level planning and decision making processes relevant to substance use and mental health issues across the State of Rhode Island.
R03 DA020700-1 (PI: Burdzovic Andreas, J.)
Substance use in adolescents from high-risk neighborhoods: Risk and protection
NIDA May 1 2006 - April 30 2008
Aims: To investigate whether optimally-functioning families have a protective function to reduce substance use in adolescents from dysfunctional neighborhoods.
Direct costs: $100,000
Selected Publications
Burdzovic Andreas, J., & Watson, M. W. (2009). Moderating effects of family environment on the association between children's aggressive beliefs and their aggression trajectories from childhood to adolescence. Development & Psychopathology, 21, 189-205 (2009)
Burdzovic Andreas, J., & O"Farrell, T. J. (2009). Alcoholics Anonymous attendance following 12-step treatment participation as a link between alcohol-dependent fathers' treatment involvement and their children's externalizing problems.Journal of Substance Abuse Treatment, 36, 87-100. (2009)
Shenassa E. D., Graham A. L., Burdzovic Andreas, J., & Buka S. L. (2009). Psychometric properties of the Wisconsin Inventory of Smoking Dependence Motives (WISDM-68): A replication and extension. Nicotine & Tobacco Research, 11, 1002-1010 (2009)
Burdzovic Andreas, J., & O'Farrell, T. J. (2007). Longitudinal associations between fathers' heavy drinking patterns and children's psychosocial adjustment. Journal of Abnormal Child Psychology, 35, 1-16. (2007)
Norem, J. K., & Burdzovic Andreas, J. (2006). Understanding journeys: Individual growth analysis as a tool for studying individual differences in change over time. In A. D. Ong & M. van Dulmen (Eds.), Handbook of Methods in Positive Psychology (pp. 1036 - 1058). London: Oxford University Press. (2006)
Burdzovic Andreas, J., O'Farrell, T. J., & Fals-Stewart, W. (2006). Does individual treatment for alcoholic fathers benefit their children? A longitudinal assessment. Journal of Consulting and Clinical Psychology, 74, 191–198. (2006)
Watson, M. W., Burdzovic Andreas, J., Fischer, K. W., & Smith, K. W. (2005). Patterns of risk factors leading to victimization and aggression in children and adolescents. In K. A. Kendall-Tackett & S. M. Giacomoni (Eds.), Child Victimization: Maltreatment, Bullying and Dating Violence, Prevention and Intervention (pp. 12.1-12.23). Kingston, NJ: Civic Research Institute. (2005)
Watson, M. W., Fischer, K. W., Burdzovic Andreas, J., & Smith, K. W. (2004). Pathways to aggression in children and adolescents. Harvard Educational Review, 74, 404-430. (2004)
Cross, T. P., White, A., Mosley, P., Leavey, J, & Burdzovic Andreas, J. (2004). Outcomes of therapeutic foster care in a managed child welfare services network. Child Welfare, 83, 533-564. (2004)
Garbarino, J., Burdzovic Andreas, J., & Vorrasi, J. (2003). Beyond the body count: Moderating the effects of war on children's long-term adaptation. In F. Jacobs, D. Wertlieb, & R. Lerner (Eds.), Handbook of Applied Developmental Science (Volume 2); Enhancing the Life Chances of Youth and Families (pp. 137-160). New York: Sage. (2003)