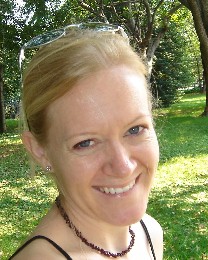 Willoughby Britton, PH.D.
Assistant Professor
Psychiatry & Human Behavior
Work
:
+1
401
-
863
-
9738
Research interests include sleep, emotional disturbances, and new treatment/prevention strategies for mood disorders. Current research includes a 5-year NIH-funded RCT on the neurophysiological effects of mindfulness meditation in depression, including executive, affective, sleep, EEG + endocrine functioning. Other research examined the school-based mental training on attention, sleep + emotional wellbeing, and potential adverse or iatrogenic effects

9/13 currently seeking research assistants
Biography
Willoughby Britton received a B.A. in Neuroscience from Colgate University, a Ph.D. in Clinical Psychology from the University of Arizona, and completed her clinical internship at Brown Medical School. She received sleep/EEG technician training at Harvard Medical School and was a Research Fellow at the National Institute on Drug Abuse (NIDA/NIH) and at Andrew Weil's Program in Integrative Medicine at the University of Arizona. She spent several years in Asia studying meditative techniques and received her mindfulness instructor certification training at the Center for Mindfulness at the UMASS Medical School. Dr. Britton's research includes sleep, emotional disturbances, and new treatment/prevention strategies. She recently completed a 3-year NIH-funded clinical trial on the neurophysiological effects of mindfulness meditation in depression, and continues to examine the link between sleep, affective disturbance and emotional regulation strategies. Two current research projects aim to examine the effects of meditation practices in 6th graders and college students.
Research Description
1. Meditation Training in 6th Graders:
Effects on Attention, Emotional Wellbeing and School Likeability

In the context of a year-long Ancient Civilizations class, 6th graders at Moses Brown are introduced to meditation practices during the unit on Asia. In a randomized controlled trial, Brown researchers are assessing the effects of these practices on attention, self-awareness, emotional well-being, compassion and school likeability

Link to Website: www.mosesbrown.org/commoninc/pushpage/299/cbannerpp.asp?send_id=1c386d27-1528-467b-ab8c-d559833f63e6&volume_id=19580&user_id=2196786&mode=view&news_id=415748

2. Investigation of "Meditation Labs" at Brown University:
Effects on Attention, Emotional Wellbeing, and Life Satisfaction

In order to promote learning from both didactic (third person) and experiential (first person) perspectives, "meditation labs" have been incorporated into several courses by Professor Hal Roth since 2000, so that students may experience the contemplative practices that they are learning about in class. This study aims to investigate the effects of these meditation labs on attention, emotion regulation and sleep in comparison to other forms of attention training (music, dance, language acquisition).

www.browndailyherald.com/news/brown-pioneering-contemplative-studies-initiative-1.2411804

3. Neurophysiological Effects of Mindfulness-Based Cognitive Therapy in Recurrent Depression
This study is a 3-year NIH-funded randomized controlled trial of MBCT in recurrent depression which aimed to identify the neurophysiological changes associated with mindfulness training and which changes were associated with sustained recovery 1 year later. This study investigated neurophsyiological systems that are known to be involved in the pathophysiology of depression and increase risk for relapse. Biological Measures included overnight polysomnographic sleep/EEG studies, 24-hr cortisol, Trier Social Stress Test (TSST), heart rate variability, and a 3-hour neuropsychological battery that assesses the functioning of the prefrontal cortex, cingulate, hippocampus and amgygdala. Self-report measures include meditation practice, mindfulness, stress, anxiety, rumination, experiential avoidance, depression and history of trauma. One year follow-up are completed and a never-depressed control group just finished the protocol to serve as a reference.

http://www.huffingtonpost.com/willoughby-britton/sleep-tips-meditation-for_b_597600.html

3. Adverse Effects and Difficult Stages of the Contemplative Path

This research investigates difficult or challenging mind (and body) states as a result of intensive meditation practice, and includes interviews with more than 20 meditation teachers (Jack Kornfield, Shinzen Young, Joseph Goldstein, Adyashanti) and Buddhist scholars (Thupten Jinpa, John Dunne, Alan Wallace) as well as a number of experienced practitioners.

The research investigates:
1) the phenomenology of these experiences, including their duration, associated functional impairment and estimated prevalence
2) the wide range of interpretations from "Progress to Pathology" from well-known teachers and Buddhist scholars
3) "exacerbating factors" (practitioner characteristics, type of practice, available support) which may exacerbate expected (but perhaps difficult or challenging) meditation effects into the need for additional support measures

This research is very much in its early stages, and we welcome collaborators.

1)Summer Research and Writing Program in Contemplative and Clinical Neuroscience.

The Research and Writing Program is intended for undergraduate, graduate students and others who are interested in learning more about contemplative and clinical neuroscience, and collaborating on (the above-described) research projects and active datasets with the goal of producing a scholarly product- either a poster/conference presentation or peer-reviewed manuscript.

The summer program includes:

1)A reading list relevant to contemplative and clinical neuroscience, with guest lectures from experts the field.

2)A review of the lab's current studies and available datasets with the goal that each student or group of students will focus on an area of interest, analyze data and help write up a background/into and discussion parts of a manuscript (or poster) for publication or presentation, depending on quality.

Past Projects/Publications by students have included:
1)The relationship between REM sleep and emotional memory
2) Predictors of Stress Reactivity
3) The effects of Zen meditation on emotional memory
4) The relationship between sleep, caffeine consumption and exercise
5) The relationship between stress reactivity and nocturnal arousal during sleep
6) The effect of mindfulness vs music training on barrier to female sexual dysfunction
7) The relationship between spirituality and sexual behavior in college students

* students have presented their projects at national conferences, including the Society for Neuroscience, the American Psychological Society and the Sleep Research Society, and published in peer-reviewed journals

3) Students will be offered basic research skills like Human Subjects Protection Training, IRB reporting, risk assessment, data entry, SPSS statistical analysis;and manuscript writing skills

4) More specialized skills in psychophysiology; EEG/sleep/EKG recording, waveform analysis; salivary biomarkers and stress physiology will also be available to interested students

5) Students will also be trained in basic meditation techniques and depending on their experience get some training and feedback on teaching others

The internship is unpaid and the hours (10-20 hrs/week) are flexible, so a part-time job would be possible. Rooms are available for rent during the internship.

2)Accepting applications for Research Assistants

To apply for any of these positions, please email a cover letter describing your reasons for applying, CV, transcript of grades (unofficial is fine) and the name and contact information of one reference to Willoughby_Britton@Brown.edu
Grants and Awards
Honors
2012 Gold Humanism Honor Society Visiting Professorship, Brown University
2012 Invited presentation to the Dalai Lama, April 24
2010 Mind and Life Senior Fellow
2009 Mind and Life Summer Research Institute Fellowship. Garrison , NY June 7-14.
2009 Brown Public Health Award
2009 Brown Psychiatry Prize
2008 Brown Public Health Award
2008 Clinical + Neuroscience Perspectives on Mindfulness Fellowship (Toronto, CA)
2007 World Federation of Sleep Research Societies (WFSRS) Travel Award (Australia)
2006 Center for Mindfulness 2nd Annual Conference Travel Award, Bangor Wales, UK
2006 Mind and Life Summer Research Institute Fellowship. Garrison , NY June 28-July 2.
2005 Women in Science and Engineering (WISE) Travel Award
2005 World Federation of Sleep Research Societies (WFSRS) Travel Award (India)
2005 Mind and Life Summer Research Institute Fellowship. Garrison, NY. June 28-July 2.
2004 Mind and Life Summer Research Institute Fellowship. Garrison, NY. June 21-29.
2001 Association of Professional Sleep Societies (APSS) Travel Award
1996 B.A. in Neuroscience, Cum Laude, High Honors in Neuroscience, Colgate University


Grants
2011-2016 Mentored Patient Oriented Career Development Award
(NCCAM/ NIH K23 AT006328-01A1, PI: Britton) $668,385

2011-14 Hershey Foundation
Principal Investigator, $15,000 ($5,000/year)

2009-11 Mind and Life Institute Varela Grant (PI/Mentor)
Co-PIs: Nathaniel Lepp, Ellen Darling: $30,000

2008-10 Treatment Research Fellowship
(NIMH, PI: Ivan Miller): $42,000/yr

2005-8: Mind and Life Institute Varela Grant
Principal Investigator, $10,000

2004-8 Mind and Life Institute Research Grant
Principal Investigator, $10,000

2005-06 National Research Service Award, Predoctoral Fellowship
(NIH T32-AT001287, PI: Iris Bell, MD). $20,772

2004-05 American Association for University Women (AAUW) Dissertation Grant
Principal Investigator, $20,000

2004-05 Philanthropic Educational Organization (PEO) Scholar Award
Principal Investigator, $10,000

2003 Social and Behavioral Sciences Research Institute (SBSRI) Dissertation Award
Principal Investigator, $500
Affiliations
Association for Behavioral and Cognitive Therapies (ABCT)
Society for Neuroscience (SFN)
American Psychological Society (APS)
Society for a Science of Clinical Psychology (SSCP)
Sleep Research Society (SRS)
American Epilepsy Society (AES)
American Psychological Association (APA)
Associated Professional Sleep Societies (APSS)
American Academy of Sleep Medicine (AASM)
International Society for Traumatic Stress Studies (ISTSS)
Funded Research
Mind and Life Institute "School-based Mindfulness Training" 2004-2012
NCCAM/NIH "Dismantling Mindfulness" 2011-2016
Teaching Experience
2008-9 Course Instructor, BIOL5420:Mindfulness in Clinical Practice: A Primer for Medical Students
Brown University Medical School

2008-9 Course Instructor, BIOL1950: Directed Research/Independent Study
Brown University

Course Instructor, PSYCH456: The Psychology of Death and Loss
Department of Psychology, University of Arizona

Course Instructor, PSYCH977 Mindfulness-Based Cognitive Therapy.
Semester-long course for advanced clinical psychology graduate students. Department of Psychology, University of Arizona.
Courses Taught
Directed Research/Independent Study (BIOL1950)
Mindfulness in Clinical Practice (BIOL5420)
Selected Publications
Britton, W.B. (2013) Contemplative science: A closer look at an emerging paradigm. In Marilla Svinicki (ed). New Directions for Teaching and Learning : Contemplative Studies in Higher Education. San Francisco: Jossey-Bass. (2013)
Capecelatro, M., Sacchet, M., Hitchcock, P., Miller, S., and Britton, W.B. (2013). Major Depression Duration Reduces Appetitive Word Use: An Elaborated Verbal Recall of Emotional Photographs. Journal of Psychiatric Research, 47 (6), 809-815. PMID:2351049 PMC 3732741 (2013)
Britton, W.B., Bootzin, R.R., Cousins, J.C., Hasler, B.P., *Peck, T., and Shapiro, S.L. (2012). The contribution of mindfulness practice to a multi-component behavioral sleep intervention following substance Abuse treatment in adolescents. In Marcus, M., and Zgierska, A. (Eds). Mindfulness-Related Treatments and Addiction Recovery. London: Taylor and Francis. (2012)
Roberts-Wolfe, D., Sacchet, M., Hastings, E., Roth, H., Britton, W.B., (2012) Mindfulness training alters emotional memory recall compared to active controls: support for an emotional information processing model of mindfulness. Frontiers in Human Neuroscience, 6 (15), 1-13. (2012)
Britton WB, Fridel K.W., Haynes P., and Bootzin R.R. (2012) Mindfulness training improves polysomnographic and subjective sleep profiles in antidepressant medication users with sleep, complaints. Psychotherapy and Psychosomatics, 81, 296-304 (2012)
Britton, W.B., Shahar, B., Szepsenwol, O., and Jacobs, W.J., (2012). Mindfulness-Based Cognitive Therapy improves emotional reactivity to social stress: results from a randomized controlled trial. Behavior Therapy, 43, 365-380. (2012)
de Dios, M.A., Herman, D.S., Britton, W.B., Hagerty, C.E., Anderson, B.J., and Stein, M. (2012). Motivational and mindfulness meditation intervention for young adult female marijuana smokers. Journal of Substance Abuse Treatment, 42, 56-64. (2012)
Van Vugt, M, Hitchcock, P., Shahar, B. and Britton, W.B. (2012). The effects of Mindfulness-Based Cognitive Therapy on affective memory recall dynamics in depression: a mechanistic model of rumination Frontiers in Human Neuroscience, 6, 1-13. (2012)
*Silverstein R, *Brown A, Roth H, and Britton W.B. (2011). Mindfulness training improves interoceptive awareness to sexual stimuli: Implications for healthy female sexual functioning. Psychosomatic Medicine, 73(9):817-25. (2011)
Shahar, B., Britton, W.B., Sbarra, D., Figueredo, A.J., and Bootzin, R.R. (2010). Mechanisms of change in Mindfulness-Based Cognitive Therapy for depression: preliminary evidence from a randomized controlled trial. International Journal of Cognitive Therapy, 3, 402-418. (2010)
Britton W.B., Haynes P.L., Fridel K.W., Bootzin R.R. (2010) Polysomnographic and subjective measures of sleep continuity before and after Mindfulness-Based Cognitive Therapy in partially remitted depression. Psychosomatic Medicine, 72, 539-548. PMID: 20467003 (2010)
Britton, W.B., Bootzin, R.R., Cousins, J.C., Hasler, B.P., *Peck, T., and Shapiro, S.L. (2010). The contribution of mindfulness practice to a multi-component behavioral sleep intervention following substance abuse treatment in adolescents: a treatment development study. Substance Abuse, 31, 86-97. PMID: 20408060 (2010)
Payne, J. D., Britton, W.B., Bootzin, R. R., and Nadel, L. (2005). Beyond acetylcholine: next steps for sleep and memory research. Behavioral and Brain Sciences, 28, 77. DOI: 10.1017/S0140525X05340027 (2005)
Payne, J. D., Britton, W.B., Nadel, L., and Jacobs, W. J. (2004). The biopsychology of trauma and memory. In D. Reisberg and P. Hertel (Eds.), Memory and Emotion (pp. 76-128). New York: Oxford University Press. (2004)
Britton, W.B., and Bootzin, R. R. (2004). Near-death experiences and the temporal lobe. Psychological Science, 15, 254-258. doi: 10.1111/j.0956-7976.2004.00661.x (2004)
Shapiro, S., Britton, W.B., and Walsh, R. (2004). An analysis of recent meditation research and suggestions for future directions. Journal of Meditation Research, 10, 2-27. (2004)
Britton, W., Lindahl, J.R., Cahn, B.R., Davis, J., & Goldman, R.E. (in press). Awakening is not a metaphor: The effects of Buddhist meditation practices on basic wakefulness. Annals of the New York Academy of Sciences. ()