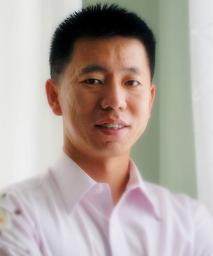 Tao Liu, PhD
Assistant Professor of Biostatistics (Research)
Biostatistics
Work
:
+1
401
-
863
-
6480
Biography
Dr Liu obtained his PhD in Biostatistics from the University of Pennsylvania in 2006. He joined the faculty in the Department of Biostatistics after completing two years postdoc at Brown. He is working on several projects in the Center for AIDS Research (CFAR) and the Health Service Research Group. His research interests include incomplete data problems, causal inference, diagnostic testing, and longitudinal data methods.
Grants and Awards
1994 Outstanding Freshmen Award at Tsinghua University
2004 Jonathan Raz Award for Best Doctoral Qualifying Exam
2006 International Biometric Society ENAR Distinguished Student Paper Award
Affiliations
2004 – 2008 Institute of Mathematical Statistics (IMS)
2004 – pres. International Biometric Society
2004 – pres. American Statistics Association (ASA)
2008 – pres. The American Association for the Advancement of Science (AAAS)
Teaching Experience
Spring 2008 PHP2603 Longitudinal data analysis (co-teach with Dr Hogan)
Fall 2008 PHP2601 Linear and generalized linear models.