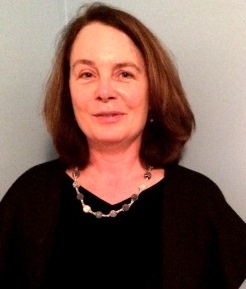 Abigail Harrison, PhD, MPH
Assistant Professor of Behavioral & Social Sciences (Research)
Department of Behavioral & Social Sciences and the Population Studies & Training Center
Work
:
+1
401
-
863
-
6183
Abigail Harrison, PhD, MPH is a social scientist studying gender, HIV/AIDS and reproductive health globally. Her research addresses social and contextual influences on young women's reproductive decision-making in relation to HIV prevention and transmission in southern Africa. Additional research areas include: adolescent HIV prevention in schools; marriage patterns and family organization; HIV and reproductive health service integration; social and health outcomes of HIV positive adolescents.
Biography
Abigail Harrison is Assistant Professor (Research) in the Department of Behavioral and Social Sciences, Brown School of Public Health. She received her PhD in Epidemiology and Population Health from the London School of Hygiene and Tropical Medicine, University of London, and has an MA/MPH in International Health and Development from Johns Hopkins. At Brown, Harrison is affiliated with the International Health Institute and the Population Studies and Training Center, and has served as Co-Convenor for the BIARI Global Health and HIV/AIDS Institute. Harrison's research addresses young women, HIV/AIDS and reproductive health in sub-Saharan Africa, with specific attention to the social dynamics of adolescent risk and reproductive decision-making, using ethnographic and survey data collected in schools and communities. Harrison is co-investigator on the Partnership for the Next Generation of HIV Social Scientists in South Africa, a five year NICHD-funded collaboration with the University of Cape Town.
Research Description
RESEARCH PROJECTS
Social Dynamics of Adolescent HIV Risk in South Africa
Five year ethnographic research study in KwaZulu-Natal, South Africa focused on the social dynamics of adolescent risk and protective behaviors related to HIV/AIDS and unintended pregnancy, across the adolescent and young adult lifecourse (ages 10-24). Current research within this topic examines two areas: 1) structural and health disparities, and economic inequalities, in relation to sustained high rates of HIV infection among young women in southern Africa; and 2) patterns and dynamics of young women's decision-making related to fertility, contraception and HIV/AIDS.

Partnership for the Next Generation of HIV/AIDS Social Scientists in South Africa
Funded through an R24 from NICHD, this institutional partnership between the Schools of Public Health at Brown University and the University of Cape Town provides training to enhance capacity in social and behavioral HIV research to public health and social science researchers in South Africa, focusing on three key research areas of GAP: gender, ARV treatment, and HIV prevention.

Reproductive Health & HIV Research with MatCH, University of the Witwatersrand, Durban South Africa
*Structurally Linking HIV and Family Planning Services: A Service Integration Model
*Patterns and Dynamics of Contraceptive Use among South African Women
*Peri-conception Risk and Protective Behaviors among Women and Men
In collaboration with Harvard University/MGH. Formative research and development of a gender-focused HIV prevention intervention addressing men's safe conception needs.

Grassroot Soccer: Evaluation and Qualitative Data Analysis for HIV Prevention Programs in Southern Africa
Collaboration with Grassroot Soccer, an international NGO working to prevent HIV through the power of soccer on a girls HIV prevention study in South Africa and evaluation of a curriculum to promote male circumcision for HIV prevention in Zimbabwe
*MCUTS II: Male Circumcision Uptake Through Soccer
RCT to evaluate efficacy of soccer-based intervention to promote male circumcision among young men in Zimbabwe.
*SKILLZ Street HIV Prevention Intervention for Adolescent Girls

National Survey of HIV Positive Adolescents in Nigeria
In collaboration with Institute of Public Health, OAU, Ile-Ife, analysis of reproductive health outcomes for HIV+ adolescents

RECENTLY COMPLETED

Marriage Patterns, Union Stability and HIV in Sub-Saharan Africa

Family Organization and Child Well-being in Lesotho

Promoting Dual Protection among South African Youth: School-based Intervention

Gender and HIV Risk among Young Adults in South Africa and the US

OTHER RESEARCH INTERESTS
*Qualitative Process Evaluation: development of rigorous evaluation methods for intervention research.
*Community-based youth HIV prevention: South Africa, Zimbabwe, Nigeria.
Affiliations
Population Association of America
American Public Health Association
Funded Research
ACTIVE
R24 NICHD Lurie M, Colvin C, Harrison A, McGarvey S, Operario D. 09/01/13 - 08/31/18
Partnership for the Next Generation of HIV Social Science in South Africa Role: Co-investigator

R34 NIMH Matthews L et al. 09/01/13 - 08/31/16
Men's Perspectives on Safer Conception in Durban, South Africa. Role: Consultant

3ie through Gates Foundation, award to Grassroot Soccer. 09/01/13-8/31/15.
MCUTS II: Male Circumcision Uptake Through Soccer.
RCT of soccer-based intervention to promote male circumcision among young men in Zimbabwe. Role: Consultant.

R03 NICHD Matthews, PI. 07/01/12 - 06/30/14
Matthews, Lynn (PI), Bangsberg, David; Psaros, Christina; Safren, Steven; Wilson, Ira; Smit, Jenni; Harrison, Abigail. Harvard/MGH, Brown and Wits University, MatCH, South Africa. Healthcare workers' attitudes towards and knowledge and practices of reproductive counseling for HIV-positive individuals in KwaZulu Natal, South Africa. Role: Consultant

R03 NIMH PI: Psaros. 04/01/2011-03/31/2013.
Psaros, C; Matthews, L; Bangsberg, D; Safren, S; Smit, J; Harrison, A. Harvard/MGH, Brown and Wits University, MatCH, South Africa. Fifteen years of epidemic HIV: Novel risk behavior in South African teens in 2010. Role: Consultant

K23 NIMH 095655 PI: Matthews. 7/01/11 - 8/31/16
Periconception HIV risk reduction for HIV-discordant couples in Uganda. Role: Mentor.


COMPLETED
Harrison, Abigail, PhD (PI). Sangeetha Madhavan, PhD, (co-I).
Working Group on Marriage Patterns, Union Stability, and HIV in Sub-Saharan Africa. Population Association of America Seed Fund, April 2011 - August 2012. Result: Mini-conference for 40 participants, San Francisco, May 1-2, 2012.

Jennifer Smit, Ph.D. (PI), Harrison A (co-I); MatCH (Maternal, Adolescent and Child Health), University of the Witwatersrand, South Africa. 1/1/2008 - 1/31/2012
Structurally Linking HIV and Family Planning Services: A Service Integration Model. Hewlett Foundation, with subcontract to Brown.

Susan Short (PI) 1/1/2007 - 6/30/2010
Abigail Harrison (Co-Investigator)
NIH/NICHD; Gender, Family Organization and Child Well-being in Southern Africa (R03)
Selected Publications
Scott-Sheldon L, Walstrom P, Kalichman S, Harrison A, Carey M. Current State of the Science: A Systematic Review of Behavioral HIV Interventions for South African Adolescents, 2007-2012. Current HIV Research, in press. (2014)
Madhavan S, Harrison A, Sennott C. Management of Premarital Fertility in Two South African Communities. Culture, Health and Sexuality 2013; 15(5): 614-28. (2013)
Harrison A, Short S, Tuoane M. Re-focusing the gender lens: Caregiving women, family roles and HIV/AIDS vulnerability in Lesotho. AIDS and Behavior 2013 (epub ahead of print). (2013)
Harrison, A, Smit J, Hoffman S, Mantell J, Nzama T, Exner T, Stein Z. Gender, Peer and Partner Influences on the HIV Risk Behaviors of School-going Adolescents in Rural South Africa. Sexual Health 2012 9(2): 178-86. (2012)
Smit J, Church K, Milford C, Harrison A, Beksinska M. Key informant perspectives on policy- and service-level challenges and opportunities for delivering integrated sexual and reproductive health and HIV care in South Africa. BMC Health Services Research 2012; 12: 48. (2012)
Harrison A, Newell ML, Imrie J, Hoddinott G. HIV Prevention for South African Youth: Systematic Review of the Evidence for 'What Works'. BMC Public Health 2010; 10(1): 102. (2010)
Harrison A, O'Sullivan LF. In the Absence of Marriage: Long-term Concurrent Partnerships, Pregnancy and HIV Risk Dynamics among Young Adult South Africans. AIDS and Behavior 2010; 14(5): 991-1000. (2010)
Harrison A. Hidden Love: Sexual Ideologies and Relationship Ideals among Rural South African Adolescents in the Context of HIV/AIDS. Culture, Health and Sexuality, 2008; 10(2): 175-89. (2008)
Harrison A, Cleland J, Frohlich J. Young People's Sexual Partnerships in KwaZulu/Natal, South Africa: Patterns, Contextual Influences, and HIV Risk. Studies in Family Planning 2008; 39(4), 295-308. (2008)