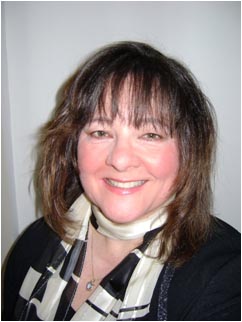 Catherine Dube, EdD
Adjunct Associate Professor
Behavioral and Social Sciences
Work
:
+1
401
-
793-8044
Project Management and development of educational interventions in media including video collaborating with psychologists and other content experts. Educational program assessment and program evaluation.
Biography
20+ years of experience in medical education. Teach an undergraduate summer course in Communication in Medicine. Currently engaged in smoking cessation research collaborating with Dr. Belinda Borrelli at the Centers for Behavioral and Preventive Medicine. Interests include clinical communication, prevention, medical education and addicitons.
Research Description
Collaborating with Dr. Belinda Borrelli on smoking cessation studies aimed at parents of children with asthma and smokers with disabilities (mobility limitations). Part of a team of researchers developing a new DVD-based program for smokers with disabilities. Assisting in the translation of psychological theory to video-based treatment programs. Working with medical educators at Boston University School of Medicine to evaluate post-doctoral training. Enagaed in both quantitative and qualitative aspects of these research projects.
Grants and Awards
Charter Fellow American Academy for Communication in Healthcare
Masters in Arts Brown University, Ad Eundem, 2006
Affiliations
American Academy for Communication in Healthcare
Funded Research
Please refer to current CV.
Teaching Experience
PHP 1010 (Summer Term) -- Doctors and Patients, Clinical Communication in Medicine. Communication is central to medical practice and interpersonal relationships between patients and physicians can often be powerful curative agents. This course reviews theory and research on physician-patient communication. In addition to lectures, readings, and discussions, students will have opportunities to observe physicians in clinical settings. Related topics areas include communication sciences, health psychology, health education, and medical anthropology.
Courses Taught
Clinical Communication in Medicine (PHP 1010)
Commuication in Medicine (PHP1010)
Communication in Medicine (PHP-1010)
Independent Study (PHP1970-S12)