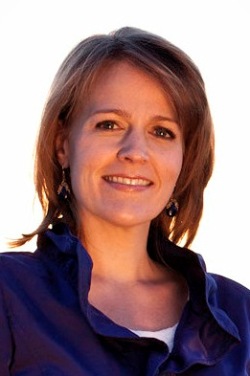 Amy Nunn, ScD, MS
Assistant Professor of Medicine (Research) and Assistant Professor of Behavioral & Social Sciences (Research)
Medicine and Behavioral & Social Sciences
Dr. Amy Nunn conducts social science research examining the structural, social and behavioral factors influencing racial disparities in HIV infection in the United States. She received an NIH Career Development Award in 2010 to investigate the role of concurrent sexual partnerships and other factors in potentiating racial disparities in HIV infection. Dr. Nunn is a passionate social justice advocate committed to using her research for positive social change. In 2011, she founded Philly Faith in Action, a partnership with over 70 clergy members in Philadelphia, PA who work collaboratively to reduce racial disparities in HIV infection. In 2012, she established the "Do One Thing" HIV testing and treatment campaign in Southwest Philadelphia.
Biography
Dr. Amy Nunn is an Assistant Professor of Medicine (Research) in the Division of Infectious Diseases at Brown Medical School. She currently conducts HIV prevention research related to health disparities and HIV/AIDS, HIV testing, concurrent sexual relationships, and how to best link people living with HIV/AIDS to treatment and care services. She has developed innovative community partnerships to address disparities, including engaging clergy and community leaders in HIV testing and awareness campaigns. She also developed a door-to-door HIV testing campaign in Southwest Philadelphia in 2012.

A social scientist by training, Dr. Nunn has worked in several countries and conducted domestic and international research on a variety of health topics, including HIV/AIDS, access to reproductive health services, and family planning. Dr. Nunn has also conducted global health policy research that explores how politics, economics and intellectual property rights affect AIDS policy and access to medicines in developing countries. She is the author of the book "The Politics and History of AIDS Treatment in Brazil," whose foreword was written by Brazilian President Fernando Cardoso, and which was published in 2009 by Springer. She has also written numerous peer-reviewed articles about Brazil's AIDS treatment program.

She has received research grants from Harvard University, the US Departments of Defense and Education, the Rhode Island Foundation, the MAC AIDS Fund, Gilead Sciences, and the National Institutes of Health. She received the "Outstanding New Researcher Award" at the 2009 CDC HIV Prevention Conference and an NIH Career Development Award in 2010. Dr. Nunn holds masters and doctoral degrees from the Harvard School of Public Health and is a former Fulbright Scholar.
Grants and Awards
Fulbright Fellow, United States Department of State, 1999-2000
Foreign Language and Area Studies Fellow, United States Department of
Education, 2003-2007
National Security and Education Program Fellow, United States
Department of State, 2004-2006
Outstanding New Researcher, CDC HIV Prevention Conference, 2009
NIH K-01 Career Development Award, NIAAA, 2010
Affiliations
International AIDS Society
American Public Health Association
Fulbright Association
Funded Research
Gilead Sciences Inc., HIV FOCUS Program, January 2012-2013.
Grant title: "Full Court Press in HIV and Hepatitis C Testing: Engaging Community Leaders, Local Clinics, Community Outreach Workers and the Media in a Geographically Targeted HIV and Hepatitis C Testing and Prevention campaign in Philadelphia Zipcode 19143"

MAC AIDS Fund, 2011-2012.
Grant tittle: "Expanding HIV Prevention and Education with African American Faith-based Institutions in Philadelphia, PA."

NIH Center for AIDS Research (CFAR) Developmental Grant, 1-1-2010 to 12-31-2010.
Grant title: "Exploring Prevalence of Concurrent Sexual Partnerships among African Americans: A Community-Based Participatory Research Approach."

NIH NIAAA Career Development Award, July 2010-June 2015.
Grant Title: "Exploring Concurrency among Urban African Americans."

Rhode Island Foundation Medical Research Grant, 2010-2011.
Grant title: "Exploring Patterns of Concurrent Sexual Partnerships among African Americans through Community-Based Participatory Research."
Selected Publications
Nunn, A., Dickman, S., Cornwall, A., Kwakwa, H., Mayer, K., Rosengard, C. African American Women Speak out about Concurrent Sexual Partnerships: Results from a Qualitative Study in Philadelphia. Sexual Health, 2012. [Epub ahead of print]. (2012)
Beckwith, C., Nunn, A., Baucom, S., Dove, P., Amodei, M., Getachew, A., Akinwumi, A., Herdman, B., DiBartolo, P., Spencer, S., Brown, D., Lesansky, H., Kuo, I. Rapid HIV Testing in Large Urban Jails. American Journal of Public Health, 102(S2):S184-S186, 2012 (2012)
Nunn, A., Cornwall, A., Chute, N., Sanders, J., Thomas, G., James, G., Lally, M., Trooskin, S., Flanigan, T. Keeping the Faith: African American Faith Leaders' Perspectives and Recommendations for Reducing Racial Disparities in HIV/AIDS Infection. PLoS ONE, 7(5):e36172, 2012. (2012)
Montague, B., Rosen, D., Solomon, L., Nunn, A., Green, T., Costa, M., Baillargeon, J., Wohl, D., Paar, D., Rich, J., On Behalf Of The Lincs Study Group. Tracking linkage to HIV care for former prisoners: A public health priority. Virulence, 3(3), 2012. [Epub ahead of print]. (2012)
Nunn, A., Barnes, A., Cornwall, A., and Mena, L. Addressing Mississippi's HIV/AIDS Crisis (letter). The Lancet, 378(9798):1217, 2011. (2011)
Rich, J., Wohl, D., Beckwith, C., Spaulding, A., Lepp, N., Baillargeon, J., Gardner, A., Avery, A., Altice, R., Springer, S., Centers for AIDS Research (Nunn, A.). HIV-related research in correctional populations: now is the time. Current HIV/AIDS Report, 8(4):288-296, 2011. (2011)
Nunn, A., Dickman, S., Cornwall, A., Rosengard, C., Kwakwa, H., Kim, D., James, G., Mayer, K. Social, structural, and behavioral drivers of concurrent partnerships among African American men in Philadelphia. AIDS Care, 23(11):1392-1399, 2011. (2011)
Beckwith, C., Bazerman, L., Cornwall, A., Patry, E., Poshkus, M., Fu, J., Nunn, A. An evaluation of a routine opt-out rapid HIV testing program in a Rhode Island jail. AIDS Education and Prevention, 23(3):96-109, 2011. (2011)
Nunn, A., Zaller, N., Cornwall, A., Dickman, S., Flanigan, T., Mayer, K., Beckwith, C., Kwakwa, H. Low perceived risk and high HIV prevalence among a predominantly African American population participating in Philadelphia's rapid HIV testing program. AIDS Patient Care and STDs, 25(4):229-235, 2011. (2011)
Zaller, N., Fu, J., Nunn, A., and Beckwith, C. Linkage to Care for HIV-Infected Heterosexual Men in the United States. Clinical Infectious Disease, 52(s2): S223-30, 2011. (2011)
Nunn A, Eng W, Beckwith C, Cornwall A, Dickman S, et al. African American Patient Experiences with a Rapid HIV Testing Campaign in a Public Clinic in Urban Philadelphia. J Nat'l Med Assoc, Nov/Dec 2011. (2011)
Nunn, A., Cornwall, A., Fu, J., Bazerman, L., Lowenthal, H., Beckwith, C. Linking HIV-positive Jail Inmates to Treatment, Care, and Social Services After Release: Results from a Qualitative Assessment of the COMPASS Program. Journal of Urban Health, 87(6):954-68, 2010. (2010)
Nunn, A., Zaller, N., Dickman, S., Nijhawan, A., Rich, J., Nunn, A., Zaller, N., Dickman, S., Nijhawan, A., and Rich, J. Improving access to opiate addiction treatment for prisoners. Addiction, 105:1312-3, 2010. (2010)
Nijhawan, A., Salloway, R., Nunn, A., Poshkus, M., and Clarke, J. Preventive Health Care for Underserved Women: Results of a Prison Survey. Journal of Women's Health, 19(1):17-22, 2010. (2010)
Nunn A. The Politics and History of AIDS Treatment in Brazil. Springer, New York, 2009. (2009)
Nunn, A., Zaller, N., Dickman, S., Trimbur, C., Nijhawan, A., and Rich, J. Methadone and Buprenorphine Prescribing and Referral Practices in US Prisons: Results from a Nationwide Survey. Drug and Alcohol Dependence, 102:1-2, 2009. (2009)
Nunn, A., Da Fonseca, E., Bastos, F., and Gruskin, S. AIDS Treatment in Brazil: Local and Global Impacts and Challenges. Health Affairs, 28:1103-1113, 2009. (2009)
McKenzie, M., Nunn, A., Zaller, N., and Rich, J. Overcoming Obstacles to Implementation of Methadone for Prisoners: Implications for Policy and Practice. Journal of Opioid Management, 219-27, 2009. (2009)
Nunn, A., Fonseca, E., and Gruskin, S. Changing Global Essential Medicines Norms to Improve Access to AIDS Treatment: Lessons from Brazil. Global Public Health, 4:1-17, 2009. (2009)
Bastos F., Nunn A., Hacker M., Malta M., Szwarcwald C. AIDS in Brazil: the Challenge and the Response. In D. Celentano, and C. Beyrer (Editors) Public Health Aspects of HIV/AIDS in Developing Countries: Epidemiology, Prevention and Care. Springer International, 2008. (2008)
Nunn, A., and Bastos, F. Financing the Welfare Needs of Children Affected by HIV/AIDS: The Case of Brazil. Institute of Development Studies Bulletin, 39, 2008. (2008)
Nunn, A., and Bastos, F. Can a Developing Country Afford and Support the Welfare Needs of Children Affected by HIV/AIDS? Commissioned paper by the Joint Learning Initiative on Children and AIDS (JLICA), 2007. (2007)
Fonseca, E., Nunn, A., Souza Junior, P., Bastos, F., and Ribeiro, M. Decentralization, AIDS, and Harm Reduction: Implementing Public policies in Rio de Janeiro, Brazil. Reports in Public Health, 23:2134-44, 2007. (2007)
Nunn, A., Fonseca, E., Gruskin, S., Bastos F., and Salomon J. Evolution of Antiretroviral Drug Costs in the Context of Free and Universal Access to Treatment in Brazil, Public Library of Science Medicine, 4:e305, 2007. (2007)