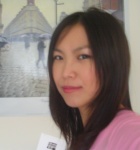 Eunhee Kim, Ph.D. (Biostatistics), University of North Carolina at Chapel Hill, 2009
Assistant Professor of Biostatistics
Department of Biostatistics and Center for Statistical Sciences
Work
:
+1
401
-
863
-
9968
Biography
Eunhee Kim, PhD, is an Assistant Professor of Biostatistics at Brown. Her methodological research interests include semiparametric and nonparametric methods for evaluating biomarkers and medical diagnostic tests; personalized medicine in disease diagnosis, prognosis, and treatment; machine learning; and longitudinal data analysis.

Her current collaborative research interests lie in cancer, maternal and fetal health, and women's health. She is one of the lead statisticians of the American College of Radiology Imaging Network (ACRIN), conducting clinical research to evaluate diagnostic imaging and image-guided therapy for cancer.

Dr. Kim currently teaches Linear and Generalized Linear Models, Advanced Methods for Multivariate Analysis, and Longitudinal Data Analysis in the Department of Biostatistics.
Research Description
Biomarker evaluation

Statistical methods in diagnostic medicine

Longitudinal data analysis
Grants and Awards
David P. Byar Young Investigator Travel Award, Biometrics Section, American Statistical Association, 2010

Richard B. Salomon Faculty Research Award, Brown University, 2012
Funded Research
Protocol Statistician, Biostatistics and Data Management Center of the American College of Radiology Imaging Network (ACRIN), 2009 to Present

- The ACRIN is a national cooperative group, organized and funded by the National Cancer Institute in 1999 to conduct multi-center, interdisciplinary clinical evaluations of diagnostic imaging in the early detection and diagnosis, staging, and treatment of cancer. ACRIN's ultimate goal is to develop and disseminate scientific knowledge that will help reduce cancer-related mortality and morbidity and improve the quality of life of cancer patients.
Teaching Experience
PHP2540 Advanced Methods for Multivariate Analysis (Spring 2011-Present)

PHP2601 Linear and Generalized Linear Models (Fall 2009-Present)

PHP2603 Longitudinal Data Analysis (Spring 2010-Present)