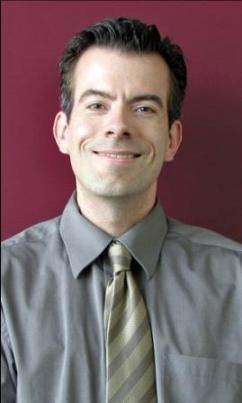 Brian Montague, DO MS MPH
Assistant Professor of Medicine
Medicine
Work
:
+1
401
-
793
-
4761
My current research, locally, focuses on the quality of care for patients living with HIV and developing metrics for evaluation of adequacy of linkage to care for persons released from prisons/jails to the community. As part of my work in Uganda, I am partnering with local investigators to address the problem of tuberculosis in pregnancy amongst inpatients at Mulago Hospital and to evaluate the impact of treatment for HIV in pregnancy on transmission of hepatitis B from mother to baby.
Biography
Dr. Brian Montague is an assistant professor of medicine in the division of infectious diseases. He is a clinical provider of HIV and viral hepatitis care at the Miriam Hospital and other community sites and manages Ryan White funded HIV care programs at the Miriam and Rhode Island Hospitals. As co-chair of the Miriam Hospital Ambulatory Quality Council and Immunology Center quality improvement committee, he has played a key in initiatives to enhance care delivery and support care transitions for persons with chronic infectious diseases in RI. His academic interests lie in global health education, implementation science related to comprehensive care delivery for HIV, viral hepatitis, and other significant coinfections. He serves as Co-Director for the BRIGHT Pathway for global health training in residency and internal medicine lead faculty for Brown's participation in the Human Resources for Health academic partnership with the Ministry of Health in Rwanda. As part of the USAID twinning grant with the University of Ghana, he facilitated development of a competency based framework for enhancing HIV education across the preservice medicine, nursing, public health and allied health sciences training programs. He has been a key investigator in research initiatives using clinical care datasets to develop metrics for adequacy of linkage to care for persons with HIV.
Research Description
My research and academic interests lie in the development of strategies to optimize care delivery for HIV, viral hepatitis and significant coinfections. Though treatment as prevention offers new visions of possibility for the control of the HIV epidemic, recent work from Gardner et al highlights the ongoing challenge of identifying those who do not know their status, engaging them in care, initiating effective therapy and maintaining them on treatment. Though insights have been garnered from research initiatives both in the US and internationally, challenges remain translating those insights into systems of sustainable care.
As part of my work with the National Quality Center and HIVQual, I have supported national initiatives to use quality improvement methods to enhance linkage to care for persons with HIV. In Rhode Island, I have been a key investigator working with Jody Rich, developing strategies to use Ryan White Client Level Data, Medicaid data, and state viral load surveillance data together with incarceration and release data from corrections to develop metrics for the adequacy of linkage to care for persons with HIV released from corrections. Together with Aadia Rana, we have developed a Rhode Island regional group consisting of care providers and AIDS service organization to help coordinate efforts to engage new patients and those falling out of care. Initiatives under development include an evaluation of the impact of Medicaid expansion on access to care for persons with mental health and substance abuse disorders released from corrections and an application of SMS messaging to support patient assessment and monitoring as part of outpatient HIV care.
In parallel to the work with HIV, in 2010 I established the viral hepatitis monoinfection treatment clinic at the Miriam Hospital Immunology Center. This clinic serves as key referral sites for research testing initiatives in the emergency department and in corrections. It also provides a key referral base for hepatitis C clinical trials activities at the Miriam Hospital. Since 2011, together with Brad Brockmann from the Center for Prisoner Health and Human Rights and Curt Beckwith, a collaboration has been under development to support expanded testing and treatment for hepatitis within the Adult Correctional Institute (ACI) in Rhode Island. This collaboration will include expanded for which a pilot program is currently underway with linkage to the Miriam Hospital clinic on release, development of an advisory working group of which I am a key member for treatment of persons within the ACI, and exploring the possibility for development of clinical trials for directing acting therapies for hepatitis C within corrections.
In addition to my research and activities, I maintain a strong involvement in global health education both in Rhode Island and through established partnerships with international sites. I serve as one of the faculty codirectors for the BRIGHT Pathway for global health training in residency. Under the auspices of the University of Ghana Brown collaboration, I facilitated a working group to develop a common competency based curriculum for HIV education in the preservice training programs for medicine, nursing, public health and allied health sciences within the University of Ghana. In 2012-2013, this working group will expand to include pharmacy and dental training programs as well as start development of specific curricular enhancements to allow students to meet the key competencies for their programs. In 2012, Brown together with other US universities active in the area of global health entered into a collaboration with the Ministry of Health in Rwanda to place US faculty in teaching positions at Rwandan teaching hospitals to support the rapid expansion of the healthcare workforce in Rwanda. As the lead for internal medicine from Brown, I assisted with initial planning for this ambitious initiative and support the recruitment and monitoring of Brown Internal Medicine faculty in Rwanda.
Grants and Awards
Medical Education Journal, Choice Critics Award 06/12
Alpert Medical School, Dean's Excellence in Teaching Award 06/12
Affiliations
Society of General Internal Medicine 2004-present
American College of Physicians 2006-present
American Academy of HIV Medicine 2009-present
Global Health Education Consortium 2010-2011
Funded Research
GRANTS

ACTIVE

1. H76HA00018 (Montague) 10/1/2009 - indefinite
HRSA $802,709
Ryan White Part C EIS Program

The major goal of this project is to provide care to HIV infected and at risk populations through the Miriam Hospital Immunology Center and Rhode Island Hospital HIV clinics.

2. Ryan White Clinical Care (Flanigan) 8/1/2009 - indefinite
HRSA/Thundermist $186,529
Thundermist Clinical Care for Ryan White
The major goal of this project is to provide care to HIV infected and at risk populations of Northern Rhode Island.

3. 1R01DA030778 (Rich) 10/1/2010 - 9/31/2015
NIDA $704,163
Linkage into Care Study

This project seeks to establish scalable quality metrics for adequacy of linkage to care for persons with HIV released from corrections to the community. These linkage metrics will be based on linking corrections release data to Ryan White Client Level Data in the format generated for HRSA reporting.

4. RO1DA026066 (Merchant) 3/15/2009 - 2/28/2014
NIH/RIH $27,134
Brief Intervention for Drug Misuse for the Emergency Department

The Brief Intervention for Drug Misuse for the Emergency Department (BIDMED) study is a randomized, controlled, trial that will include adult ED patients at a large, academic, trauma center (Rhode Island Hospital) and a community hospital (The Miriam Hospital) who have a subcritical illness or injury and whose screening indicates illicit and/or prescription drug misuse.

5. 1 P01 AA019072 (Monti) 9/30/10 - 8/31/15
NIAAA $1,174,485
Alcohol and HIV: Biobehavioral Interactions and Intervention

The goals of this alcohol research center are to study the effects of alcohol use on HIV disease progression and the effects of interventions to reduce alcohol use in HIV-infected populations. The center also fosters multidisciplinary collaborations and training in research on alcohol and HIV and dissemination of research findings to clinicians treating addictions and HIV.

6. (Flanigan & Kwara) 9/01/10
USAID $1,174,485
University of Ghana-Brown University Academic Partnership to Address HIV/AIDS in Ghana

The goals of this project are to improve capacity for HIV care in Ghana through academic partnerships. Specific effort under this project is to facilitate curriculum enhancements and envelopment for health service providers at all levels.


COMPLETED

1. R21DA028645 (Merchant) 12/1/2009 - 11/30/2011
NIH/NIDA $10,308
Increasing Viral Testing in the Emergency Department (InVITED)

The major goal of this project is to identify unrecognized HIV, hepatitis B, and hepatitis C infections among drug misusers through combined rapid screening in the Emergency Department.


2. 1H97HA08535 (Flanigan) 9/1/2007 - 8/31/2011
HRSA/SPNS $317,840
Enhancing Linkages to HIV Primary Care and Services in Jail Settings

This project focuses on enhancing linkages to HIV primary care and services in jail settings.

3. 6H97HA15310 (Rich) 9/1/2009 - 8/31/2010
HRSA $65,883
Ryan White – Capacity Building
The goal of this project is to develop standardized electronic client information data systems

4. 1H97HA0380 (Flanigan) 9/1/2004 - 8/31/2010
HRSA/SPNS $300,000

An Evaluation of Innovative Methods for Integrating Buprenorphine Opioid Abuse Treatment in HIV Primary Care Settings: Demonstration Model Site
This project is an evaluation of a demonstration site for innovative methods for integrating buprenorphine opioid abuse treatment in HIV primary care settings.

5. 2T32DA13911(Flanigan) 8/11/08 - 8/11/09
NIH/NIDA
HIV and Other Infectious Consequences of Substance Abuse

Clinical Research Fellow. The goal of this training program is to prepare postdoctoral fellows (physicians and behavioral scientists) for research careers in the cross-disciplinary field of HIV and other infections associated with substance abuse.
Teaching Experience
UNIVERSITY TEACHING ROLES

Medical Student, Tropical Topics Seminar, Lecture Hemorrhagic Fevers 2/11
Medical student precepting, Doctoring course, Brown University School of Medicine 9/09-present
Graduate student advising (Public Health, Epidemiology) 6/08-present

HOSPITAL TEACHING ROLES

Codirector, BRIGHT Pathway, Resident Concentration in Global Health 9/09-present
Resident precepting, Residency Second Site, Brown University School of Medicine 7/10-present
Medical resident precepting, HIV clinic Rhode Island Hospital 8/09-present
Resident teaching, Quality Improvement curriculum, St. Mary's Hospital 7/07-7/08
Selected Publications
Montague BT, Rosen D, Solomon L, Nunn A, Green T, Costa M, Baillargeon J, Wohl DA, Paar DP, Alexander N, Gillani F, Rich JD on Behalf of the LINCS Study Group. "Tracking Linkage to HIV Care for Former Prisoners: a Public Health Priority", accepted Virulence 04/12. (2012)
Ladak F, Gjelsvik A, Feller E, Montague BT. "Hepatitis B in the United States: Ongoing Missed Opportunities for Hepatitis B Vaccination, Evidence from the Behavioral Risk Factor Surveillance System, 2007" Published Online: Infection 01/12/2012. (2012)
Montague BT, Buylsteke B, Buve A. "Sustainability of Programs to Reach High Risk and Marginalized Populations Living With HIV in Resource Limited Settings: Implications for HIV Treatment and Prevention" Commentary, BMC Public Health 9/14/11. (2011)
Nunn A, Montague BT, Solomon L, Green T, Alexander N, Costa M, Rich J. "Expanding Test and Treat in Correctional Populations: A Key Opportunity to Reduce Racial Disparities in HIV Infection." Letter to editor. Accepted CID, 5/11. (2011)
Trinh T, Montague BT, Flanigan TP, Gerard M. "HIV Suppression among Patients on Treatment in Vietnam: A Review of HIV Viral Load Testing in a Public Urban Clinic in Ho Chi Minh City," AIDS Research and Treatment 2011, 11: 7 pages. (2011)
Beckwith CG, Fu JJ, Zaller ND, Montague BT, Rich JD. "Opportunities for HIV Diagnosis, Treatment and Prevention in the Criminal Justice System." J Acquir Immune Defic Syndr. 2010, 1;55(Suppl 1):S49-55. (2010)
Leeper SC, Montague BT, Friedman JF, Flanigan TP. "Lessons Learned From Family-Centered Models of Treatment for HIV+ Children: Current Approaches and Future Directions." Journal of the International AIDS Society 2010, 13(Suppl 2):S3 (23 June 2010). (2010)
Montague BT, Ouellette JR, Buller GK. "Frequency of EKG changes in hyperkalemia." CJASN, 2008; 3: 324-330. (2008)
Montague BT, Fortin VI AH, Rosenbaum JR. "A Systematic Review of Curricula for Relationships Between Residents and the Pharmaceutical Industry." Medical Education, 2008; 42: 301-308. (2008)