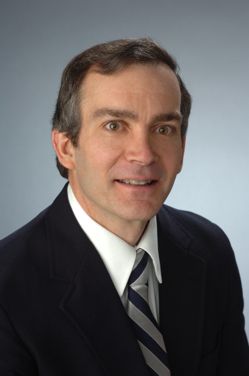 Michael P. Carey, Ph.D.
Professor
Psychiatry & Human Behavior (Medicine), Behavioral and Social Sciences (Public Health)
Work
:
+1
401
-
793
-
8018
Dr. Carey's research focuses on health promotion and disease prevention through behavior change. He has conducted research on tobacco and alcohol use, stress management, and coping with chronic illness; however, his primary interests lie in the area of sexual health promotion and risk reduction.
Biography
Dr. Carey is the Director of the Centers for Behavioral and Preventive Medicine at the Miriam Hospital. Prior to his current position, he was the Founding Director of Center for Health and Behavior at Syracuse University, and one of two Dean's Professors of the Sciences in the College of Arts and Sciences at Syracuse University. He is a licensed clinical psychologist, an elected member of the International Academy of Sex Research, and a Fellow of the American Psychological Association, the Association for Psychological Science, and the Society for Behavioral Medicine.
Teaching Experience
As an educator, Dr. Carey has taught undergraduate and graduate students, and served as the primary advisor for 15 doctoral students. Many of his mentees have gone on to graduate or medical school, have held academic appointments, or work in research administration. Many former students have earned grants from the NIH and other sponsors. In recognition of his mentoring accomplishments, Dr. Carey received the William Wasserstrom Prize for Outstanding Graduate Teaching from Syracuse University in 2000. This Prize is awarded to one faculty member each year in recognition of graduate teaching and mentoring excellence.
Selected Publications
Vanable, P. A., Carey, M. P., Brown, J., Littlewood, R., Bostwick, R., & Blair, D. (in press). What HIV+ MSM Want from Sexual Risk Reduction Interventions: Findings from a Qualitative Study. AIDS and Behavior. AIDS and Behavior. (IN PRESS)
Senn, T. E., & Carey, M. P. (in press). Voices from the trenches: Facilitators' perspectives on HIV risk reduction interventions. Health Promotion Practice. (IN PRESS)
Carey, M. P., & Senn, T. E. (in press). Health and Life Concerns among patients Attending a Publicly-Funded STI Clinic. Journal of Public Health Management and Practice. (IN PRESS)
Brown, J. L., Vanable, P. A., Carey, M. P., & Elin, L. (in press). Computerized stress management training for HIV+ women: A pilot intervention study. AIDS Care. (IN PRESS)
Barker, D. H., Swenson, R. R., Brown, L. K., Stanton, B. F., Vanable, P. A., Carey, M. P., Valois, R. F., DiClemente, R. J., Salazar, L. F., & Romer, D. (in press). Blocking the Benefit of Group-Based HIV-Prevention Efforts in At-Risk African-American Adolescents: The Problem of HIV-Related Stigma. AIDS and Behavior. (IN PRESS)
Senn, T. E., & Carey, M. P. (in press). Is identity as a survivor of childhood sexual abuse associated with adult sexual risk behavior: Results from a cross-sectional survey of women attending an STD clinic. Child Abuse and Neglect. (IN PRESS)
Mittal, M., Senn, T.E., & Carey, M.P. (in press). Intimate Partner Violence and Condom Use Among Women: Does the Information-Motivation-Behavioral Skills Model Explain Sexual Risk Behavior? AIDS and Behavior. (IN PRESS)
Fielder, R. L., Carey, M. P., & Carey, K. B. (in press). Prevalence, frequency, and uptake of hookah tobacco smoking among first-year female college students: A one-year longitudinal study. Addictive Behaviors. (IN PRESS)
Sznitman, S. R., Stanton, B. F., Vanable, P. A., Carey, M. P., Valois, R. F., Brown L. K., DiClemente, R. J., Hennessy, M., Salazar, L. F., Romer D. (in press). Long-term effects of community-based STI screening results and mass media HIV prevention messages on sexual risk behaviors of African-American adolescents. AIDS and Behavior. (IN PRESS)
Senn, T. E., Carey, M. P., & Coury-Doniger, P. (in press). Mediators of the relationship between childhood sexual abuse and adult sexual risk behavior: A comparison of two theoretical frameworks. Archives of Sexual Behavior. (IN PRESS)
Walsh, J. L., Fielder, R. L., Carey, K. B., & Carey, M. P. (in press). Changes in Women's Condom Use over the First Year of College. Journal of Sex Research. (IN PRESS)
Morrison-Beedy, D., Carey, M. P., Crean, H., & Jones, S. P. (2011). Risk behaviors among adolescent girls in an HIV prevention trial. Western Journal of Nursing Research. Aug;33(5):690-711. PubMed-in process (2011)
Mittal, M., Senn, T. E., & Carey, M. P. (2011). Mediators of the relation between partner violence and HIV risk among women attending a sexually transmitted disease clinic. Sexually Transmitted Diseases, 38, 510-515. PMCID: PMC3106110 (2011)
Scott-Sheldon, L. A. J., Carey, M. P., Carey, K. B., Cain, D., Mlobeli, R., Vermaak, R., Mthembu, J., Simbayi, L. C., & Kalichman, S. C. (2011). Impact of HIV testing on sexual risk communications in a South African township. Sexually Transmitted Infections, 87, 242-247. PubMed-in process (2011)
Carey, K. B., Scott-Sheldon, L.A.J., Carey, M. P., Cain, D., Mlobeli, R., Vermaak, R., Mthembu, J., Simbayi, L. C., & Kalichman, S. C. (2011). Community norms for HIV risk behaviors among men in a South African township. Journal of Behavioral Medicine, 34, 32-40. PMCID: PMC3015007 (2011)
Carey, K. B., Carey, M. P., Henson, J. M., Maisto, S. A., & DeMartini, K. (2011). Brief alcohol interventions for mandated college students: Comparison of face-to-face counseling and computer-delivered interventions. Addiction, 106, 528-537. PMCID: PMC3058775 (2011)
Kalichman, S. C., Pinkerton, S., Cain, D., Carey, K. B., Carey, M. P., Simbayi, L. C., Mwaba, K., & Harel, O. (2011). Heterosexual Anal Intercourse and Other Risks for HIV Infection: Community-Based Survey of Alcohol Serving Venues, Cape Town, South Africa. BioMed Central (BMC) Public Health, 11: 807. (2011)
Exline, J. J., Park, C. L., Smyth, J. M., & Carey, M. P. (2011). Anger toward God: Social-cognitive predictors, prevalence, and links with adjustment to bereavement and cancer. Journal of Personality and Social Psychology, 100, 129-148. PubMed-in process (2011)
Brown, J.L., Hennessy, M., Sales, J.M., DiClemente, R.J., Salazar, L.F., Vanable, P.A., Carey, M.P., Romer, D., Brown, L.K., Valois, R.F., & Stanton, B. (2011). Multiple method contraception use among African American adolescents in four US cities. Infectious Diseases in Obstetrics and Gynecology, 2011, 1-7. PMCID: PMC3139861 (2011)
Senn, T. E., & Carey, M. P. (2011). Age of partner at first adolescent intercourse and adult sexual risk behavior among women. Journal of Women's Health, 20, 61-66. PMCID: PMC3017421 (2011)
Whiteley, L. B., Brown, L. K., Swenson, R. R., Romer, D., DiClemente, R. J., Salazar, L. F., Vanable, P. A., Carey, M. P., & Valois, R. F. (2011). African American adolescents and new media: Associations with HIV/STI risk behavior and psychosocial variables. Ethnicity and Disease, 21, 216-222. PubMed-in process (2011)
Senn, T. E., Seward, D. X., Scott-Sheldon, L. A. J., Wright, E. M., & Carey, M. P. (2011). Sexual partner concurrency of urban male and female STD clinic patients: A qualitative study. Archives of Sexual Behavior, 40, 775-784. Cited as Editor's Choice Article (2011)
Senn, T. E., & Carey, M. P. (2011). Self-defining as sexually abused and adult sexual risk behavior: Results from a cross-sectional survey of women attending an STD clinic. Child Abuse and Neglect, 35, 353-362. PMCID: PMC3104207 (2011)
Walsh, J., Senn, T. E., Scott-Sheldon, L. A. J., Vanable, P. A., & Carey, M. P. (2011). Predicting condom use using the Information-Motivation-Behavioral Skills (IMB) model: A multivariate latent growth curve analysis. Annals of Behavioral Medicine, 42, 235-244. (2011)
Sznitman, S. R., Vanable, P. A., Carey, M. P., Hennessy, M., Brown L. K., Valois, R. F., Stanton, B. F., Salazar, L. F., DiClemente, R. J., Farber, N., & Romer, D. (2011). Using culturally sensitive media messages to reduce HIV-associated sexual behavior in high-risk African-American adolescents: Results from a randomized trial. Journal of Adolescent Health, 49, 244-251. PMCID: PMC3159865. (2011)
Wolff-King, S., Maisto, S. A., Carey, M. P., & Vanable, P. A. (2010). Selection of film clips and development of a video for the investigation of sexual risk behavior among men who have sex with men. Journal of Sex Research, 47, 589-597. (2010)
Senn, T. E., Carey, M. P., Vanable, P. A., Urban, M. A., & Sliwinski, M. J. (2010). The male-to-female ratio and multiple sexual partners: Multilevel analysis with patients from an STD clinic. AIDS and Behavior, 14, 942-948. PMCID: PMC2909346 (2010)
Senn, T. E., & Carey, M. P. (2010). Child maltreatment and women's adult sexual risk behavior: Childhood sexual abuse as a unique risk factor. Child Maltreatment, 15, 324-335. PMCID: PMC3093197 (2010)
Scott-Sheldon, L. A. J., Carey, M. P., Vanable, P. A., & Senn, T. E. (2010). Smoking behavior among low-income African-American adults: Patterns and correlates of smoking trajectories. Nicotine and Tobacco Research, 12, 1019-1028. PMCID: PMC2948054 (2010)
Johnson, B. T., Scott-Sheldon, L. A. J., & Carey, M. P. (2010). Meta-synthesis of health behavior change meta-analyses. American Journal of Public Health, 100, 2193-2198. PMCID: PMC2951968 (2010)
Hennessy, M., Bleakley, A., Fishbein, M., Brown, L., DiClemente, R., Romer, D., Valois, R., Vanable, P. A., Carey, M. P., & Salazar, L. (2010). Differentiating between precursor and control variables when analyzing reasoned action theories. AIDS and Behavior, 14, 225-236. PMCID: PMC2819107. (2010)
Carey, M. P., Senn, T. E., Vanable, P. A., Coury-Doniger, P., & Urban, M. A. (2010). Brief and intensive interventions to promote sexual risk reduction among STD clinic patients: Results from a randomized controlled trial. AIDS and Behavior, 14, 504-517. PMCID: PMC2924588 (2010)
Carey, M. P., Senn, T. E., Seward, D. X., & Vanable, P. A. (2010). Urban African-American men speak out on sexual partner concurrency: Findings from a qualitative study. AIDS and Behavior, 14, 38–47. PMCID: PMC2815251 (2010)
Carey, K. B., Henson, J. M., Carey, M. P., & Maisto, S. A. (2010). Perceived norms mediate effects of a brief motivational intervention for sanctioned college drinkers. Clinical Psychology: Science and Practice, 17, 58-71. DOI: 10.1111/j.1468-2850.2009.01194.x. (2010)
Brown, J. L., Vanable, P. A., Carey, M. P., & Elin, L. (2010). The development of a computer-administered cognitive-behavioral intervention to promote stress management among HIV+ women. Journal of Cognitive Psychotherapy, 24, 265-280. (2010)
Fielder, R. L., & Carey, M. P. (2010). Prevalence and characteristics of sexual "hookups" among first-semester female college students. Journal of Sex and Marital Therapy, 36, 346-359. PMCID: PMC2932467 (2010)
Fielder, R. L., & Carey, M. P. (2010). Predictors and consequences of sexual "hookups" among college students: A short-term prospective study. Archives of Sexual Behavior, 39, 1105-1119. PMCID:PMC2933280 (2010)
Johnson, B. T., Redding, C. A., DiClemente, R. J., Dodge, B. M., Mustanski, B. S., Sheeran, P., Warren, M. R., Zimmerman, R. S., Fisher, W. A., Conner, M. T., Carey, M. P., Fisher, J. D., Stall, R. D., & Fishbein, M. (2010). A network-individual-resource model for HIV prevention. AIDS and Behavior, 14S, S204-S221. PubMed-in process (2010)
Scott-Sheldon, L. A. J., Carey, M. P., Vanable, P. A., & Senn, T. E. (2010). Predicting condom use among STD clinic patients using the Information-Motivation-Behavioral Skills (IMB) model. Journal of Health Psychology, 15, 1093-1102. PMCID: PMC2948055 (2010)
Scott-Sheldon, L. A. J., Carey, M. P., & Carey, K. B. (2010). Alcohol and risky sexual behavior among heavy drinking college students. AIDS and Behavior, 14, 845-853. PMCID: PMC2982799 (2010)
Morrison-Beedy, D., Carey, M. P., Crean, H. F., & Jones, S. P. (2010). Determinants of adolescent female attendance at an HIV risk reduction program. Journal of the Association of Nurses in AIDS Care, 21, 153-161. PMCID: PMC2826516 (2010)
Scott-Sheldon, L. A. J., Carey, M. P., Vanable, P. A., & Senn, T. E. (2010). Subjective life expectancy and health behaviors among STD clinic patients. American Journal of Health Behavior, 34, 349-361. PMCID: PMC2920613 (2010)
Senn, T. E., Carey, M. P., & Vanable, P. A. (2010). Partner dependence and sexual risk behavior among STI clinic patients. American Journal of Health Behavior, 34, 257-266. PMCID: PMC2920615 (2010)
Senn, T. E., Carey, M. P., & Vanable, P. A. (2010). The intersection of violence, substance use, depression, and STDs: testing of a syndemic pattern among patients attending an urban STD clinic. Journal of the National Medical Association, 102, 614-620. PMCID: PMC2935202. (2010)
Webb, M. S., de Ybarra, D. R., Baker, E. A., Reis, I. M., & Carey, M. P. (2010). Cognitive behavioral therapy to promote smoking cessation among African American smokers: A randomized clinical trial. Journal of Consulting and Clinical Psychology, 78, 24-33. PubMed-in process (2010)
Sznitman, S., Carey, M. P., Vanable, P. A., DiClemente, R., Brown, L. K., Valois, R., Hennessy, M., Farber, N., Rizzo, C., Caliendo, A., Salazar, L. F., Stanton, B. F., & Romer, D. (2010). The impact of community-based sexually transmitted infection screening results on sexual risk behaviors of African American adolescents. Journal of Adolescent Health, 47, 12-19. PMCID:PMC2917098. (2010)
Swenson, R. R., Rizzo, C. J., Brown, L. K., Vanable, P. A., Carey, M. P., Valois, R. F., DiClemente, R. J., & Romer, D. (2010). HIV knowledge and its contribution to sexual health behaviors of low-income African American adolescents. Journal of the National Medical Association, 102, 1173-1182. PMCID: PMC3095017 (2010)
Webb, M. S., & Carey, M. P. (2009). Psychosocial factors associated with weight control expectancies in low-income African American smokers. Journal of the National Medical Association, 101, 793-799. PMCID: PMC2671466 (2009)
Sznitman, S. R., Horner, J., Salazar, L. F., Romer, D., Vanable, P. A., Carey, M. P., DiClemente, R. J., Valois, R. F., & Stanton, B. F. (2009). Condom failure: Examining the objective and cultural meanings expressed in interviews with African-American adolescents. Journal of Sex Research, 46, 309-318. PMCID: PMC2722689 (2009)
Senn, T. E., Carey, M. P., Vanable, P. A., Coury-Doniger, P., & Urban, M. (2009). Sexual partner concurrency among STI clinic patients with a steady partner: Correlates and associations with condom use. Sexually Transmitted Infections, 85, 343-347. PMCID: PMC2935200 (2009)
Scott-Sheldon, L. A. J., Carey, M. P., Vanable, P. A., Senn, T. E., Coury-Doniger, P., & Urban, M. A. (2009). Alcohol consumption, drug use, and condom use among STD clinic patients. Journal of Studies on Alcohol and Drugs, 70, 762-770. PMCID: PMC2741554 (2009)
Chandra, P. S., Satyanarayana, V. A., & Carey, M. P. (2009). Women reporting intimate partner violence in India: Associations with PTSD and depressive symptoms. Archives of Women's Mental Health, 12, 203-209. PMCID: PMC2886198 (2009)
Carey, K. B., Henson, J. M., Carey, M. P., & Maisto, S. A. (2009). Computer versus in-person intervention for students violating campus alcohol policy. Journal of Consulting and Clinical Psychology, 77, 74-87. PMCID: PMC2657221 (2009)
Carey, K. B., Scott-Sheldon, A. J., Elliot, J. C., Bolles, J. R., & Carey, M. P. (2009). Computer-delivered interventions to reduce college student drinking: A meta-analysis. Addiction, 104, 1807-1819. PMCID: PMC2763045 (2009)
Carey, K. B., McClurg, A., Bolles, J., Hubbell, S., Will, H., & Carey, M. P. (2009). College student drinking and ambulance utilization. Journal of Public Health Management and Practice, 15, 524-528. PMCID: PMC2958043 (2009)
Hustad, J. T. P., Carey, K. B., Carey, M. P., & Maisto, S. A. (2009). Self-regulation, alcohol consumption and consequences in college student heavy drinkers: A latent growth analysis. Journal of Studies on Alcohol and Drugs, 70, 373-382. . PMCID: PMC2670743. (2009)
Horner, J. R., Salazar, L. F., Romer, D., Vanable, P. A., DiClemente, R., Carey, M. P., Valois, R. F., Stanton, B. F., & Brown, L. K. (2009). Withdrawal (coitus interruptus) as a sexual risk reduction strategy: Perspectives from African-American adolescents in two U. S. Cities. Archives of Sexual Behavior, 38, 779-787. (2009)
Romer, D., Sznitman, S., Hennessy, M., DiClemente, R., Vanable, P. A., Carey, M. P., Brown, L. K., Valois, R. F., & Stanton, B. F. (2009). Mass media as an HIV-preventive strategy: Using culturally sensitive messages to reduce HIV-associated sexual behavior of high-risk African American youth. American Journal of Public Health, 99, 2150-2159. PMCID: PMC2775758. (2009)
Morrison-Beedy, D., Carey, M.P., Seibold-Simpson, S. M., Xia, Y, & Tu, X. (2009). Efficacy of a comprehensive HIV prevention intervention for adolescent girls: Pilot study findings. Research in Nursing and Health, 32, 569-581. (2009)
Senn, T. E., & Carey, M. P. (2009). HIV testing among individuals with severe mental illness: Review, suggestions for research, and clinical implications. Psychological Medicine, 39, 355-364. PMCID: PMC2640447 (2009)
Scott-Sheldon, L. A. J., DeMartini, K. S., Carey, K. B., & Carey, M. P. (2009). Alcohol interventions for college students improves antecedents of behavioral change: Results from a meta-analysis of 34 randomized controlled trials. Journal of Social and Clinical Psychology, 28, 799-823. (2009)
Swenson, R. R., Rizzo, C. J., Brown, L. K., Payne, N., DiClemente, R. J., Salazar, L. F., Vanable, P. A., Carey, M. P., & Valois, R. F., Romer, D. & Hennessy, M. (2009). Prevalence and correlates of HIV testing among sexually active African American adolescents in four U. S. cities. Sexually Transmitted Diseases, 36, 584-591. (2009)
Senn, T. E., Carey, M. P., Vanable, P. A., & Seward, D. X. (2009). African American men's perceptions of power in intimate relationships. American Journal of Men's Health, 3, 310-318. PMCID: PMC2916694 (2009)
Vanable, P. A., Carey, M. P., Brown, J. L., DiClemente, R., Salazar, L., Brown, L., Romer, D., Hennessy, M., & Valois, R. F. (2009). Test-retest reliability of self-reported sexual behavior, STD testing and HIV risk behavior antecedents among African-American youth in four U. S. cities. Journal of Adolescent Health, 44, 214-221. PMCID: PMC2666095 (2009)
Sznitman, S. R., Romer, D., Brown, L. K., DiClemente, R. J., Valois, R. F., & Vanable, P. A., Carey, M. P., & Stanton, B. (2009). Prevalence, correlates, and STI risk related to coitus interruptus (withdrawal) among African-American adolescents. Sexually Transmitted Diseases, 36, 218-220. PMCID: PMC2709749 (2009)
Webb, M. S., Vanable, P. A., Carey, M. P., & Blair, D. C. (2009). Medication adherence in HIV-infected smokers: The mediating role of depressive symptoms. AIDS Prevention and Education: An Interdisciplinary Journal, 21, 94-105. (2009)
Webb, M. S., & Carey, M. P. (2009). The early health consequences of smoking: Relationship to psychosocial factors among African American smokers. Nicotine and Tobacco Research, 11, 564-571. (2009)
Senn, T. E., Carey, M. P., & Vanable, P. A. (2008). Childhood and adolescent sexual abuse and adult sexual risk behavior: Evidence from controlled studies, methodological critique, and suggestions for research. Clinical Psychology Review, 28, 711-735. PMCID: PMC2416446 (2008)
Scott-Sheldon, L. A. J., Carey, K. B., & Carey, M. P. (2008). Health behaviors and fraternity and sorority membership among college students. Journal of Behavioral Medicine, 31, 61-70. PMCID: PMC2430938 (2008)
Morrison-Beedy, D., Carey, M. P., Cote-Arsenault, D., Seibold-Simpson, S., & Robinson, K. A. (2008). Understanding sexual abstinence in urban, economically-disadvantaged adolescent girls. Journal of Obstetrical, Gynecological, and Neonatal Nursing, 37, 185-195. PMCID: PMC2464907 (2008)
Carey, M. P., Vanable, P. A., Senn, T. E., Coury-Doniger, P., & Urban, M. A. (2008). Evaluating a two-step approach to sexual risk reduction in a publicly-funded STI clinic: Rationale, design, and baseline data from the Health Improvement Project–Rochester (HIP-R). Contemporary Clinical Trials, 29, 569-586. PMCID: PMC2575011 (2008)
Carey, M. P., Senn, T. E., Vanable, P. A., Coury-Doniger, P., & Urban, M. A. (2008). Do STD clinic patients who consent to sexual health research differ from those who decline? Findings from a randomized controlled trial with implications for the generalization of research results. Sexually Transmitted Diseases, 35, 73-77. PMCID: PMC2426775 (2008)
Carey, M. P., Coury-Doniger, P., Senn, T. E., Vanable, P. A., & Urban, M. A. (2008). Improving HIV rapid testing rates among STD clinic patients: A randomized controlled trial. Health Psychology, 27, 833-838. PMCID: PMC2593732 (2008)
Littlewood, R. A. Vanable, P. A., Carey, M. P., & Blair, D. C. (2008). Benefit finding and psychosocial and health behavior adaptation among HIV+ men and women. Journal of Behavioral Medicine, 31, 145-155. PMCID: PMC2566550 (2008)
Horner, J. R., Romer, D., Vanable, P. A., Salazar, L. F., Carey, M. P., Juzang, I., Fortune, T., DiClemente, R., Farber, N., Stanton, B., & Valois, R. F. (2008). Using culture-centered qualitative formative research to design broadcast messages for HIV-prevention for African American adolescents. Journal of Health Communication, 13, 309-325. (2008)
Morrison-Beedy, D., Carey, M. P., Feng, C., & Tu, X. M. (2008). Predictors of sexual risk behaviors among adolescent girls ages 18-21. Research in Nursing and Health, 31, 329-340. PMCID: PMC2562714 (2008)
Senn, T. E., & Carey, M. P. (2008). HIV, STD, and sexual risk reduction for individuals with a severe mental illness: Review of the intervention literature. Current Psychiatry Reviews, 4, 87-100. PMCID: PMC2440705 (2008)
Webb, M., & Carey, M. P. (2008). Tobacco smoking among low income African American women: Demographic and psychosocial predictors in a community sample. Nicotine and Tobacco Research, 10, 219-229. (2008)
Vanable, P. A., Carey, M. P., Carey, K. B., & Maisto, S. A. (2007). Differences in HIV-related knowledge, attitudes, and behavior among psychiatric outpatients with and without a history of a sexually transmitted infection. Journal of Prevention and Intervention in the Community, 33, 79-94. PMCID: PMC2423725 (2007)
Jaworski, B. C., & Carey, M. P. (2007). Development and psychometric evaluation of a self-administered questionnaire to measure knowledge about sexually transmitted diseases. AIDS and Behavior, 11, 557-574. PMCID: PMC2662696 (2007)
Carey, K. B., Henson, J. M., Carey, M. P., & Maisto, S. A. (2007). Which heavy-drinking college students benefit from a brief motivational intervention? Journal of Consulting and Clinical Psychology, 75, 663-669. PMCID: PMC2430506 (2007)
Carey, K. B., Scott-Sheldon, L. A. J., Carey, M. P., & DeMartini, K. E. S. (2007). Individual-level interventions to reduce college student drinking: A meta-analytic review. Additive Behaviors, 32, 2469-2494. PMCID: PMC2144910 (2007)
Carey, M. P., Ravi, V., Chandra, P. S., Desai, A., & Neal, D. J. (2007). Prevalence of HIV, hepatitis B, syphilis, and chlamydia among adults seeking treatment for a mental disorder in southern India. AIDS and Behavior, 11, 289-297. PMCID: PMC1804286 (2007)
Carey, M. P. (2007). Behavioral skills and adolescent sexual risk behavior. Journal of Adolescent Health, 41, 211-212. (2007)
Senn, T. E., Carey, M. P., Vanable, P. A., Coury-Doniger, P., & Urban, M. A. (2007). Even if you build it, we may not come: correlates of non-attendance at a sexual risk reduction workshop for STD clinic patients. AIDS and Behavior, 11, 864-871. PMCID: PMC2416444 (2007)
Senn, T. E., Carey, M. P., Vanable, P. A., Coury-Doniger, P., & Urban, M. A. (2007). Characteristics of sexual abuse in childhood and adolescence influence sexual risk behavior in adulthood. Archives of Sexual Behavior, 36, 637-645. PMCID: PMC2042031 (2007)
Webb, M. S., Vanable, P. A., Carey, M. P., & Blair, D. C. (2007). High smoking prevalence among HIV+ men and women: Examining health, substance use, and psychosocial correlates across the smoking spectrum. Journal of Behavioral Medicine, 30, 371-383. PMCID: PMC2570223 (2007)
Vanable, P. A., Carey, M. P., Blair, D. C., & Littlewood, R. A. (2006). Impact of HIV-related stigma on health behaviors and psychological adjustment among HIV-positive men and women. AIDS and Behavior, 10, 473-482. PMCID: PMC2566551 (2006)
Morrison-Beedy, D., Carey, M. P., & Tu, X. (2006). Accuracy of audio computer-assisted self-interviewing (ACASI) and self-administered questionnaires for the assessment of sexual behavior. AIDS and Behavior, 10, 541-552. PMCID: PMC2430922 (2006)
Henson, J. M., Carey, M. P., Carey, K. B., & Maisto, S. A. (2006). Associations among health behaviors and time perspective in young adults: Model testing with boot-strapping replication. Journal of Behavioral Medicine, 29, 127-137. PMCID: PMC2435266 (2006)
Copenhaver, M. M., Johnson, B. T., Lee, I.-C. Harman, J., & Carey, M. P. (2006). Behavioral HIV risk reduction among people who inject drugs: Meta-analytic evidence of efficacy. Journal of Substance Abuse Treatment, 31, 163-171. PMCID: PMC2452992 (2006)
Carey, K. B., Carey, M. P., Maisto, S. A., & Henson, J. M. (2006). Brief motivational interventions for heavy college drinkers: A randomized controlled trial. Journal of Consulting and Clinical Psychology, 74, 943-954. PMCID: PMC2442891 (2006)
Carey, K. B., Borsari, B., Carey, M. P., & Maisto, S. A. (2006). Patterns and importance of self-other differences in college drinking norms. Psychology of Addictive Behaviors, 20, 385-393. PMCID: PMC1764636 (2006)
Chandra, P. S., Krishna, V. A. S., & Carey, M. P. (2006). Improving knowledge about HIV and AIDS among persons with a severe mental illness in India. Indian Journal of Social Psychiatry, 22, 104-109. PMCID: PMC2600868 (2006)
Carey, M. P., Ravi, V., Chandra, P. S., Desai, A., & Neal, D. J. (2006). Screening for sexually transmitted infections at a DeAddictions Service in south India. Drug and Alcohol Dependence, 82, 127-134. PMCID: PMC1420399 (2006)
Franklin, P. D., Rosenbaum, P. F., Carey, M. P., & Roizen, M. F. (2006). Using sequential email messages to promote health behaviors: Evidence of feasibility and reach in a worksite sample. Journal of Medical Internet Research, 8(1):e3. PMCID: PMC1550693 (2006)
Franklin, P. D., Ploutz-Snyder, R., Rosenbaum, P. F., Carey, M. P., Smith, N., & Roizen, M. R. (2006). Worksite e-mail health promotion trial: Early lessons. Evaluation and Program Planning, 29, 405-412. PubMed - in process (2006)
Smoak, N. D., Scott-Sheldon, L. A. J., Johnson, B. T., & Carey, M. P. (2006). Sexual risk reduction interventions do not inadvertently increase the overall frequency of sexual behavior: A meta-analysis of 174 studies with 116,735 participants. Journal of Acquired Immune Deficiency Syndromes, 41, 374-384. PMCID: PMC2474799 (2006)
Senn, T. E., Carey, M. P., Vanable, P. A., Coury-Doniger, P., & Urban, M. (2006). Childhood sexual abuse and sexual risk behavior among men and women attending a sexually transmitted disease clinic. Journal of Consulting and Clinical Psychology, 74, 720-731. PMCID: PMC1578497 (2006)
Schroder, K. E. E., Carey, M. P., & Vanable, P. A. (2005). Methodological issues in the assessment and analysis of sexual risk behavior: III. Response to commentary. Annals of Behavioral Medicine, 29, 96-99. (2005)
Morrison-Beedy, D., Carey, M. P., Kowalski, J., & Tu, X. (2005). Group-based HIV risk reduction intervention for adolescent girls: Evidence of feasibility and efficacy. Research in Nursing and Health, 28, 3-15. PMCID: PMC2430924 (2005)
2005 (2005)
Carey, M. P. (2005). Sexual risk reduction for patients with mental illness: Evidence of efficacy and reasons for hope. Current Infectious Disease Reports, 7, 85-86. (2005)
Chandra, P. S., Carey, M. P., Carey, K. B., Jairam, K. R., Girish, N. S., & Rudresh, H. P. (2005). Prevalence and correlates of tobacco use and nicotine dependence among psychiatric patients in Southern India. Addictive Behaviors, 30, 1290-1299. PMCID: PMC2562741 (2005)
Carey, M. P., Vanable, P. A., Senn, T. E., Coury-Doniger, P., & Urban, M. A. (2005). Recruiting patients from a sexually transmitted disease clinic to sexual risk reduction workshops: Are monetary incentives necessary? Journal of Public Health Management and Practice, 11, 516-521. PMCID: PMC1317099 (2005)
Schroder, K. E. E., & Carey, M. P. (2005). Anger as a moderator of safer sex motivation among low income urban women. Journal of Behavioral Medicine, 28, 493-506. PMCID: PMC1383506 (2005)
Pedlow, C. T., & Carey, M. P. (2004). Developmental appropriate sexual risk reduction interventions for adolescents: Rationale, review of interventions, and recommendations for research and practice. Annals of Behavioral Medicine, 27, 172-184. PMCID:PMC2452990 (2004)
Maisto, S. A., Carey, M. P., Carey, K. B., Gordon, C. M., & Schum, J. L. (2004). Effects of alcohol and expectancies on HIV-related risk perception and behavioral skills in heterosexual women. Experimental and Clinical Psychopharmacology, 12, 288-297. PMCID: PMC2426780 (2004)
Carey, K. B., Roberts, L. J., Kivlahan, D. R., Carey, M. P., & Neal, D. J. (2004). Problems assessment for substance using psychiatric patients: Development and initial psychometric evaluation. Drug and Alcohol Dependence, 75, 67-77. (2004)
Carey, K. B., Carey, M. P., Maisto, S. A., & Henson, J. M. (2004). Temporal stability of the timeline followback interview for alcohol and drug use with psychiatric patients. Journal of Studies on Alcohol, 65, 774-781. PMCID: PMC2424021 (2004)
Carey, M. P., Carey, K. B., Maisto, S. A., Schroder, K. E. E., Vanable, P. A., & Gordon, C. M. (2004). HIV risk behavior among psychiatric outpatients: Association with psychiatric disorder, substance use disorder, and gender. Journal of Nervous and Mental Disease, 192, 289-296. PMCID: PMC1351379 (2004)
Carey, M. P., Carey, K. B., Maisto, S. A., Gordon, C. M., Schroder, K. E. E., & Vanable, P. A. (2004). Reducing HIV-risk behavior among adults receiving outpatient psychiatric treatment: Results from a randomized controlled trial. Journal of Consulting and Clinical Psychology, 72, 252-268. PMCID: PMC1262645 (2004)
Maisto, S. A., Carey, M. P., Carey, K. B., Gordon, C. M., Schum, J. L., & Lynch, K. G. (2004). The relationship between alcohol and individual differences variables on attitudes and behavioral skills relevant to sexual health among heterosexual young adult men. Archives of Sexual Behavior, 33, 571-584. PMCID: PMC2416442 (2004)
Peltzer, K., Bopape, M., & Carey, M. P. (2004). HIV prevention intervention among low-income women in South Africa: A randomized controlled trial. African Journal for Physical, Health Education, Recreation, and Dance, 10, 204-219. (2004)
Schroder, K. E. E., Carey, M. P., & Vanable, P. A. (2003). Methodological challenges in research on sexual risk behavior: I. Item content, scaling, and data analytical options. Annals of Behavioral Medicine, 26, 76-103. PMCID: PMC2452993 (2003)
Morrison-Beedy, D., Carey, M. P., & Aronowitz, T. (2003). Psychosocial correlates of HIV risk behavior in adolescent girls. Journal of Obstetric, Gynecologic, and Neonatal Nursing, 32, 94-101. (2003)
Chandra, P. S., Carey, M. P., Carey, K. B., Shalinianant, M. P., & Thomas, T. (2003). Sexual coercion and abuse among women with a severe mental illness in India: An exploratory investigation. Comprehensive Psychiatry, 44, 205-212. PMCID:PMC2424186 (2003)
Chandra, P. S., Carey, M. P., Carey, K. B., & Jairam, K. R. (2003). Prevalence and correlates of areca nut use among psychiatric patients in India. Drug and Alcohol Dependence, 69, 311-316. (2003)
Carey, K. B., Carey, M. P., & Chandra, P. S. (2003). Psychometric evaluation of the alcohol use disorders identification test and short drug abuse screening test with psychiatric patients in India. Journal of Clinical Psychiatry, 64, 767-774. PMCID: PMC2441940 (2003)
Carey, M. P., Chandra, P. S., Carey, K. B., & Neal, D. (2003). Predictors of HIV risk behavior among men seeking treatment for substance abuse in India. Archives of Sexual Behavior, 32, 339-349. PMCID: PMC2430390 (2003)
Carey, K.B., Carey, M. P., & Simons, J.S. (2003). Correlates of substance use disorder among psychiatric outpatients: Focus on cognition, social role functioning, and psychiatric status. Journal of Nervous and Mental Disease, 191, 300-308. PMCID: PMC2430931 (2003)
Chandra, P. S., Carey, M. P., Carey, K. B., Rao, P., Jairam, K. R., & Thomas, T. (2003). HIV risk behaviour among psychiatric inpatients: Results from a hospital-wide screening study in southern India. International Journal of STD and AIDS, 14, 532-538. PMCID: PMC2424168 (2003)
Chandra, P. S., Deepthivarma, S., Carey, M. P., Carey, K. B., & Shalinianant, M. P. (2003). A cry from the darkness: Women with severe mental illness in India reveal their experiences with sexual coercion. Psychiatry: Interpersonal and Biological Processes, 66, 323-334. PMCID: PMC2430935 (2003)
Pedlow, C. T., & Carey, M. P. (2003). HIV sexual risk-reduction interventions for youth: A review and methodological critique of randomized controlled trials. Behavior Modification, 27, 135-190. PMCID: PMC2441937 (2003)
Vanable, P. A., Carey, M. P., Carey, K. B., & Maisto, S. A. (2003). Smoking among psychiatric outpatients: Relationship to substance use, diagnosis, and illness severity. Psychology of Addictive Behaviors, 17, 259-265. PMCID: PMC2440500 (2003)
Schroder, K. E. E., Carey, M. P., & Vanable, P. A. (2003). Methodological challenges in research on sexual risk behavior: II. Accuracy of self-reports. Annals of Behavioral Medicine, 26, 104-123. PMCID: PMC2441938 (2003)
Vanable, P. A., Carey, M. P., Carey, K. B., & Maisto, S. A. (2002). Predictors of participation and attrition in a health promotion study involving psychiatric outpatients. Journal of Consulting and Clinical Psychology, 70, 362–368. PMCID: PMC2423724 (2002)
Morrison-Beedy, D., Carey, M. P., Aronowitz, T., Mkandawire, L., & Dyne, J. (2002). An HIV risk reduction intervention in an adolescent correctional facility: Lessons learned. Applied Nursing Research, 15, 97-101. (2002)
Durant, L. E., Carey, M. P., & Schroder, K. E. E. (2002). Effects of anonymity, gender, and erotophilia on the quality of data obtained from self-reports of socially sensitive behaviors. Journal of Behavioral Medicine, 25, 439-467. PMCID: PMC2430657 (2002)
Carey, M. P., & Schroder, K. E. E. (2002). Development and psychometric evaluation of the brief HIV knowledge questionnaire. AIDS Education and Prevention, 14, 172-182. PMCID: PMC2423729 (2002)
Carey, K. B., Carey, M. P., Maisto, S. A., & Purnine, D. M. (2002). The feasibility of enhancing psychiatric outpatients' readiness to change their substance use. Psychiatric Services, 53, 602-608.http://ps.psychiatryonline.org/cgi/reprint/53/5/602. (2002)
Carey, K. B., Purnine, D. M., Maisto, S. A., & Carey, M. P. (2002). Correlates of stages of change for substance abuse among psychiatric outpatients. Psychology of Addictive Behaviors, 16, 283-289. (2002)
Durant, L. E., & Carey, M. P. (2002). Reliability of retrospective self-reports of sexual and non-sexual health behaviors among women. Journal of Sex and Marital Therapy, 28, 331-338. PMCID: PMC2423728 (2002)
Morrison-Beedy, D., Carey, M. P., Aronowitz, T., Mkandawire, L., & Dyne, J. (2002). Adolescents' input on the development of an HIV-risk reduction intervention. Journal of the Association of Nurses in AIDS Care, 13, 21-27. (2002)
Maisto, S. A., Carey, M. P., Carey, K. B., & Gordon, C. M. (2002). The effects of alcohol and expectancies on risk perception and behavioral skills relevant to safer sex among heterosexual young adult women. Journal of Studies on Alcohol, 63, 476-485. PMCID: PMC2423734 (2002)
Morrison-Beedy, D., Carey, M. P., & Lewis, B. P. (2002). Modeling condom use stage of change in low-income, single, urban women. Research in Nursing and Health, 25, 122-134. (2002)
Simons, J. S., & Carey, M. P. (2001). Prevalence of the sexual dysfunctions: Results from a decade of research. Archives of Sexual Behavior, 30, 177-219. (2001)
Marsh, K. L., Johnson, B. T., & Carey, M. P. (2001). Conducting meta-analyses of HIV prevention literatures from a theory-testing perspective. Evaluation and the Health Professions, 24, 255-276. (2001)
Carey, M. P., Morrison-Beedy, D., Carey, K. B., Maisto, S. A., Gordon, C. M., & Pedlow, C. T. (2001). Exit interviews: Psychiatric patients report their experiences as participants in a randomized clinical trial. Journal of Nervous and Mental Disease, 189, 299-306. PMCID: PMC2424200 (2001)
Carey, K. B., Purnine, D. M., Maisto, S. A., & Carey, M. P. (2001). Enhancing readiness-to-change substance abuse in persons with schizophrenia: A four-session motivation-based intervention. Behavior Modification, 25, 331-384. PMCID: PMC2435265 (2001)
Carey, M. P., Carey, K. B., Maisto, S. A., Gordon, C. M., & Weinhardt, L. S. (2001). Assessing sexual risk behaviour with the timeline followback (TLFB) approach: Continued development and psychometric evaluation with psychiatric outpatients. International Journal of STD and AIDS, 12, 365-375. PMCID: PMC2587256 (2001)
Carey, M. P., Carey, K. B., Maisto, S. A., Gordon, C. M., & Vanable, P. A. (2001). Prevalence and correlates of sexual activity and HIV-related risk behavior among psychiatric outpatients. Journal of Consulting and Clinical Psychology, 69, 846-850. PMCID: PMC2424203 (2001)
Jaworski, B. C., & Carey, M. P. (2001). Effects of a brief, theory-based STD-prevention program for female college students. Journal of Adolescent Health, 29, 417-425. PMCID: PMC2423731 (2001)
Morrison-Beedy, D., Carey, M. P, Aronowitz, T., & Lewis, B. P. (2001). HIV risk behavior and psychological correlates among Native American women: An exploratory investigation. Journal of Women's Health and Gender-based Medicine, 10, 487-494. PMCID: PMC2426773 (2001)
Weinhardt, L. S., Carey, M. P., Carey, K. B., Maisto, S. A., & Gordon, C. M. (2001). The relation of alcohol use to HIV-risk sexual behavior among adults with a severe and persistent mental illness. Journal of Consulting and Clinical Psychology, 69, 77-84. PMCID: PMC2424204 (2001)
Weinhardt, L. S., & Carey, M. P. (2000). Human immunodeficiency virus testing and behavior change. Archives of Internal Medicine, 160, 1538-1539. (2000)
Weinhardt, L. S., Carey, K. B., & Carey, M. P. (2000). HIV-risk-sensitization following a detailed sexual behavior interview: A preliminary investigation. Journal of Behavioral Medicine, 23, 393-398. (2000)
Maisto, S. A., Carey, M. P., Carey, K. B., Gordon, C. M., & Gleason, J. R. (2000). Use of the AUDIT and the DAST-10 to identify alcohol and drug use disorders among adults with a severe and persistent mental illness. Psychological Assessment, 12, 186-192. (2000)
Carey, M. P., Braaten, L. S., Maisto, S. A., Gleason, J. R., Forsyth, A. D., Durant, L. E., & Jaworski, B. C. (2000). Using information, motivational enhancement, and skills training to reduce the risk of HIV infection for low-income urban women: A second randomized clinical trial. Health Psychology, 19, 3-11. (2000)
Carey, K. B., Purnine, D. M., Maisto, S. A., Carey, M. P., & Simons, J. S. (2000). Treating substance abuse in the context of severe and persistent mental illness: Clinicians' perspectives. Journal of Substance Abuse Treatment, 19, 189-198. (2000)
Durant, L. E., & Carey, M. P. (2000). Self-administered questionnaires versus face-to-face interviews in assessing sexual behavior in young women. Archives of Sexual Behavior, 29, 309-322. (2000)
Purnine, D. M., Carey, K. B., Maisto, S. A., & Carey, M. P. (2000). Assessing positive and negative symptoms in outpatients with schizophrenia and mood disorders. Journal of Nervous and Mental Diseases, 188, 653-661. (2000)
Weinhardt, L.S., & Carey, M. P. (2000). Does alcohol lead to sexual risk behavior? Findings from event-level research. Annual Review of Sex Research, 11, 125-157. PMCID: PMC2426779 (2000)
Weinhardt, L. S., Carey, M. P., Johnson, B. T., & Bickham, N. L. (2000). Response to prevention counseling for HIV-negative persons. American Journal of Public Health, 90, 1152-1153. (2000)
Purnine, D. M., & Carey, M. P. (1999). Dyadic coorientation: Re-examination of a method for studying interpersonal communication. Archives of Sexual Behavior, 28, 45-62. (1999)
Jorgensen, R. S., Frankowski, J. J., & Carey, M. P. (1999). Sense of coherence, negative life events and appraisal of physical health among University students. Personality and Individual Differences, 27, 1079-1089. (1999)
Carey, M. P., & Lewis, B. P. (1999). Motivational strategies can enhance HIV risk reduction programs. AIDS and Behavior, 3, 269-276. PMCID: PMC2435072 (1999)
Carey, M. P., Braaten, L., Jaworski, B., Durant, L., & Forsyth, A. D. (1999). HIV and AIDS relative to other health, social, and relationship concerns among low-income urban women. Journal of Women's Health and Gender-Based Medicine, 8, 657-661. PMCID: PMC2416362 (1999)
Carey, K. B., Purnine, D. M., Maisto, S. A., Carey, M. P., & Barnes, K. L. (1999). Decisional balance regarding substance use among persons with schizophrenia. Community Mental Health Journal, 35, 289-299. PMCID: PMC2430516 (1999)
Carey, K.B., Maisto, S.A., Carey, M.P., Gordon, C.M., & Correia, C.J. (1999). Use of legal drugs by psychiatric outpatients: Benefits, costs, and change. Cognitive and Behavioral Practice, 6, 15-22. PMCID: PMC2423733 (1999)
Reprinted in R. M. Suinn & G. R. VandenBos (Eds.), Cancer patients and their families: Readings on disease course, coping, and psychological interventions (pp. 225-258). Washington, DC: American Psychological Association, 1999. (1999)
1999 (1999)
Carey, K. B., Purnine, D. M., Maisto, S. A., & Carey, M. P. (1999). Assessing readiness to change substance abuse: A critical review of instruments. Clinical Psychology: Science and Practice, 6, 245-266. (1999)
Carey, M. P. (1999). Prevention of HIV infection through changes in sexual behavior. American Journal of Health Promotion, 14, 104-111. (1999)
Carey, M. P., Carey, K. B., Maisto, S. A., Gleason, J. R., Gordon, C. M., & Brewer, K. K. (1999). HIV-risk behavior among outpatients at a state psychiatric hospital: Prevalence and risk modeling. Behavior Therapy, 30, 389-406. PMCID: PMC2713728 (1999)
Gordon, C. G., Carey, M. P., Carey, K. B., Maisto, S. A., & Weinhardt, L. S. (1999). Understanding HIV related risk among persons with a severe mental illness: Insights from qualitative inquiry. Journal of Nervous and Mental Disease, 187, 208-216. PMCID: PMC2547347 (1999)
Maisto, S. A., Carey, K. B., Carey, M. P., Purnine, D. M., & Barnes, K. L. (1999). Methods of changing patterns of substance use among individuals with co-occurring schizophrenia and substance use disorder. Journal of Substance Abuse Treatment, 17, 221-227. (1999)
Weinhardt, L. S., Carey, M. P., Johnson, B. T., & Bickham, N. L. (1999). Effects of HIV counseling and testing on sexual risk behavior: A meta-analytic review of the published research, 1985–1997. American Journal of Public Health, 89, 1397-1405. PMCID: PMC1508752 (1999)
Weinhardt, L. S., Bickham, N., & Carey, M. P. (1999). Sexual coercion among women living with a severe and persistent mental illness: Review of the literature and recommendations for mental health providers. Aggression and Violent Behavior: A Review Journal, 4, 307-317. (1999)
Weinhardt, L. S., Forsyth, A. D., Carey, M. P., Jaworski, B. C., & Durant, L. E. (1998). Reliability and validity of self-report measures of HIV-related sexual behavior: Progress since 1990 and recommendations for research and practice. Archives of Sexual Behavior, 27, 155-180. PMCID: PMC2452986 (1998)
Weinhardt, L. S., Carey, M. P., Carey, K. B., & Verdecias, R. N. (1998). Increasing assertiveness skills to reduce HIV risk among women living with a severe and persistent mental illness. Journal of Consulting and Clinical Psychology, 66, 680-684. (1998)
Purnine, D. M., & Carey, M. P. (1998). Age and gender differences in sexual behavior preferences: A follow-up report. Journal of Sex and Marital Therapy, 24, 27-36. (1998)
Forsyth, A. D., & Carey, M. P. (1998). Measuring self-efficacy in the context of HIV risk reduction: Research challenges and recommendations. Health Psychology, 17, 559-568. (1998)
Weinhardt, L. S., Carey, M. P., & Carey, K. B. (1998). HIV-risk behavior and the public health context of HIV/AIDS among women living with a severe and persistent mental illness. Journal of Nervous and Mental Disease, 186, 276-282. (1998)
Weinhardt, L. S., Carey, M. P., Maisto, S. A., Carey, K. B., Cohen, M. M, & Wickramasinghe, S. M. (1998). Reliability of the Timeline Followback sexual behavior interview. Annals of Behavioral Medicine, 20, 25-30. PMCID: PMC2435070 (1998)
Weinhardt, L. S., Carey, M. P., & Carey, K. B. (1997). HIV risk reduction for the seriously mentally ill: Pilot investigation and call for research. Journal of Behavior Therapy and Experimental Psychiatry, 28, 87-96. PMCID: PMC2561916 (1997)
McKinnon, K. A., Carey, M. P., & Cournos, F. (1997). Research on HIV, AIDS, and severe mental illness: Recommendations from the NIMH National Conference. Clinical Psychology Review, 17, 327-331. (1997)
Gordon, C. M., Carey, M. P., & Carey, K. B. (1997). Effects of a drinking event on behavioral skills and condom attitudes in men: Implications for HIV risk from a controlled experiment. Health Psychology, 16, 490-495. (1997)
Carey, M. P., Morrison-Beedy, D., & Johnson, B. T. (1997). The HIV-Knowledge Questionnaire: Development and evaluation of a reliable, valid, and practical self-administered questionnaire. AIDS and Behavior, 1, 61-74. (1997)
Carey, M. P., Gordon, C. M., Morrison-Beedy, D., & McLean, D. A. (1997). Low income women and HIV risk reduction: Elaborations from qualitative research. AIDS and Behavior, 1, 163-168. PMCID: PMC2442475 (1997)
Carey, M. P., Carey, K. B., Weinhardt, L. S., & Gordon, C. M. (1997). Behavioral risk for HIV infection among adults with a severe and persistent mental illness: Patterns and psychological antecedents. Community Mental Health Journal, 33, 133-142. (1997)
Carey, M. P., Carey, K. B., & Kalichman, S. C. (1997). Risk for human immunodeficiency virus (HIV) infection among adults with a severe mental disorder. Clinical Psychology Review, 17, 271-291. PMCID: PMC2430059 (1997)
Carey, M. P., & Cournos, F. (1997). HIV and AIDS among the severely and persistently mentally ill: Introduction to the special series. Clinical Psychology Review, 17, 241-245. (1997)
Carey, M. P., Maisto, S. A., Kalichman, S. C., Forsyth, A. D., Wright, E. M., & Johnson, B. T. (1997). Enhancing motivation to reduce the risk of HIV infection for economically disadvantaged urban women. Journal of Consulting and Clinical Psychology, 65, 531-541. PMCID: PMC2435216 (1997)
Forsyth, A. D., Carey, M. P., & Fuqua, R. W. (1997). Evaluation of the validity of the Condom Use Self-Efficacy Scale using two behavioral simulations. Health Psychology, 16, 175-178. PMCID: PMC2440312 (1997)
Johnson, B. T., Carey, M. P., & Muellerleile, P. A. (1997). Large trials vs. meta-analysis of smaller trials. Journal of the American Medical Association, 277, 377. (1997)
Purnine, D. M., & Carey, M. P. (1997). Interpersonal communication and sexual adjustment: The role of understanding and agreement. Journal of Consulting and Clinical Psychology, 65, 1017-1025. PMCID: PMC2440311 (1997)
Weinhardt, L. S., & Carey, M. P. (1996). Prevalence of erectile disorder among men with diabetes mellitus: Review of the empirical literature. Journal of Sex Research, 33, 205-214. (1996)
Purnine, D. M., Carey, M. P., & Jorgensen, R. S. (1996). The Inventory of Dyadic Heterosexual Preferences (IDHP): Development and psychometric evaluation of a measure of couples' preferred sexual scripts. Behaviour Research and Therapy, 34, 375-387. (1996)
Kalichman, S. C., Carey, M. P., & Carey, K. B. (1996). Human immunodeficiency virus (HIV) risk among the seriously mentally ill. Clinical Psychology: Science and Practice, 3, 130-143. (1996)
Gordon, C. M., & Carey, M. P. (1996). Alcohol's effects on requisites for sexual risk-reduction in men: An initial experimental investigation. Health Psychology, 15, 56-60. (1996)
Carey, M. P. (1996). Review of Changing HIV risk behavior: Practical strategies by Jeffrey A. Kelly. Journal of Sex and Marital Therapy, 22, 294-296. (1996)
Carey, M. P. (1996). Preventing and living with HIV and AIDS: Introduction to the mini-series. Annals of Behavioral Medicine, 18, 4-5. (1996)
Carey, M. P., & Johnson, B. T. (1996). Effectiveness of yohimbine in the treatment of erectile disorder: Four meta-analytic integrations. Archives of Sexual Behavior, 25, 341-360. (1996)
Kalichman, S. C., Carey, M. P., & Johnson, B. T. (1996). Prevention of sexually transmitted HIV infection: A meta-analytic review of the behavioral outcome literature. Annals of Behavioral Medicine, 18, 6-15. (1996)
Spector, I. P., Carey, M. P., & Steinberg, L. (1996). The Sexual Desire Inventory: Development, factor structure, and evidence of reliability. Journal of Sex and Marital Therapy, 22, 175-190. (1996)
Gordon, C. M., & Carey, M. P. (1995). Penile tumescence monitoring during morning naps to assess male erectile functioning: An initial study of healthy men of varied ages. Archives of Sexual Behavior, 24, 291-307. (1995)
Carey, M. P., Weinhardt, L. S., & Carey, K. B. (1995). Prevalence of infection with HIV among the seriously mentally ill: Review of the research and implications for practice. Professional Psychology: Research and Practice, 26, 262-268. (1995)
Carey, K. B., & Carey, M. P. (1995). Reasons for drinking among psychiatric outpatients: Relationship to drinking patterns. Psychology of Addictive Behaviors, 9, 251-257. (1995)
Ackerman, M. D., & Carey, M. P. (1995). Psychology's role in the assessment of erectile disorder: Historical precedents, current knowledge, and methods. Journal of Consulting and Clinical Psychology, 63, 862-876. (1995)
Carey, M. P., & Kalichman, S. (1995). Heterosexual transmission of human immunodeficiency virus (HIV) and condom efficacy. Archives of Sexual Behavior, 24, 657-663. (1995)
Huedo-Medina, T. B., Boynton, M. H., LaCroix, J. M., Warren, M. R., Carey, M. P., & Johnson, B. T. (2010). Efficacy of HIV prevention interventions in Latin American and Caribbean nations, 1995–2008: A meta-analysis. AIDS and Behavior, 14, 1237-1251. PubMed-in process (1995)
Tan, J. Y., Huedo-Medina, T. B., Warren, M. R., Carey, M. P. , & Johnson, B. T. (in press). Efficacy of HIV interventions in Asia, 1995-2009: A meta-analysis. Social Science and Medicine. (1995)
Purnine, D. M., Carey, M. P., & Jorgensen, R. S. (1994). Gender differences regarding preferences for specific heterosexual practices. Journal of Sex and Marital Therapy, 20, 271-285. (1994)
1994 (1994)
Reprinted in A. Steptoe & J. Wardle (Eds.), Psychosocial processes and health: A reader (pp. 439-456). Cambridge, England: Cambridge University Press, 1994. (1994)
Jorgensen, R. S., & Carey, M. P. (1994). Supplementing relaxation training with "aromatherapy": An in-depth comparison of two clients. Anxiety Disorders Practice Journal, 1, 59-76. (1994)
Spector, I. P., Leiblum, S. R., Carey, M. P., & Rosen, R. C. (1993). Diabetes and female sexual function: A critical review. Annals of Behavioral Medicine, 15, 257-264. (1993)
Mullen, M. L., Mullen, B., & Carey, M. P. (1993). The association between ß-agonist use and death from asthma: A meta-analytic integration of case control studies. Journal of the American Medical Association, 270, 1842-1845. (1993)
Gordon, C. M., & Carey, M. P. (1993). Reaction to the National Institutes of Health Consensus Development Conference on Impotence. International Journal of Impotence Research, 5, 225-226. (1993)
Frenz, A. W., Carey, M. P., & Jorgensen, R. S. (1993). Psychometric evaluation of Antonovsky's Sense of Coherence scale. Psychological Assessment, 5, 145-153. (1993)
Carey, M. P., Spector, I. P., Lantinga, L. J., & Krauss, D. J. (1993). Reliability of the Dyadic Adjustment Scale. Psychological Assessment, 5, 238-240. (1993)
Carey, K. B., & Carey, M. P. (1993). Self-efficacy changes resulting from attempts to quit smoking. Psychology of Addictive Behaviors, 7, 219-224. (1993)
Carey, M. P., Kalra, D. L., Carey, K. B., Halperin, S., & Richards, C. S. (1993). Stress and unaided smoking cessation: A prospective investigation. Journal of Consulting and Clinical Psychology, 61, 831-838. (1993)
Gordon, C. M., & Carey, M. P. (1993). Penile tumescence monitoring during morning naps: A pilot investigation of a cost-effective alternative to full night sleep studies in the assessment of male erectile disorder. Behaviour Research and Therapy, 31, 503-506. (1993)
Spector, I. P., Carey, M. P., Jorgensen, R. J., Meisler, A. W., & Carnrike, C. L. M., Jr. (1993). Cue controlled relaxation and "aromatherapy" in the treatment of speech anxiety. Behavioural and Cognitive Psychotherapy, 21, 239-253. (1993)
Johnson, B. T., Carey, M. P., Chaudoir, S. R., & Reid, A. E. (2006). Sexual risk reduction for persons living with HIV: Research synthesis of randomized controlled trials, 1993-2004. Journal of Acquired Immune Deficiency Syndromes, 41, 642-650. PMCID: PMC2424183 (1993)
Kalra, D. L., Carey, M. P., & Folk, V. G. (1992). Development and psychometric evaluation of the Primary Appraisal of Smoking Cessation Inventory. Journal of Psychology, 126, 621-630. (1992)
Johnson, B. T., Scott-Sheldon, L. A. J., LaCroix, J. M., Anderson, J. R., & Carey, M. P. (2009). Behavioral interventions for African-Americans to reduce sexual risk of HIV: A meta-analysis of randomized controlled trials, 1991-2006. Journal of Acquired Immune Deficiency Syndromes, 51, 492-501. PMCID: PMC3021417 (1991)
Meisler, A. W., & Carey, M. P. (1991). Negative affect and male sexual arousal. Archives of Sexual Behavior, 20, 541-554. (1991)
Carey, M. P., Jorgensen, R. S., Weinstock, R. S., Sprafkin, R. P., Lantinga, L. J., Carnrike, C. L. M., Jr., Baker, M. T., & Meisler, A. W. (1991). Reliability and validity of the Appraisal of Diabetes Scale. Journal of Behavioral Medicine, 14, 43-51. (1991)
Carey, M. P., Carey, K. B., & Meisler, A. W. (1991). Psychiatric symptoms in mentally ill chemical abusers. Journal of Nervous and Mental Disease, 179, 136-138. (1991)
Carey, M. P. (1991). Sexual problems of pelvic cancer patients. Revisiones en Cancer, 5, 162-166. (1991)
Scott-Sheldon, L. A. J., Huedo-Medina, T. B., Warren, M. R., Johnson, B. T., & Carey, M. P. (2011). Efficacy of behavioral interventions to increase condom use and reduce incident sexually transmitted infections: A meta-analytic review, 1991 to 2010. J AIDS, 58, 489-498. (1991)
Spector, I. P., & Carey, M. P. (1990). Incidence and prevalence of the sexual dysfunctions: A critical review of the literature. Archives of Sexual Behavior, 19, 389-408. (1990)
Meisler, A. W., & Carey, M. P. (1990). A critical reevaluation of nocturnal penile tumescence monitoring in the diagnosis of erectile dysfunction. Journal of Nervous and Mental Disease, 178, 78-89. (1990)
Carey, M. P., Carey, K. B., & Meisler, A. W. (1990). Training mentally ill chemical abusers in social problem solving. Behavior Therapy, 21, 511-518. (1990)
Carey, M. P., Carey, K. B., Carnrike, C. L. M., Jr., & Meisler, A. W. (1990). Learned resourcefulness, drinking, and smoking in young adults. Journal of Psychology, 124, 391-395. (1990)
Carey, K. B., & Carey, M. P. (1990). Social problem-solving in dual diagnosis patients. Journal of Psychopathology and Behavioral Assessment, 12, 247-254. (1990)
Carey, K. B., & Carey, M. P. (1990). Enhancing the treatment attendance of mentally ill chemical abusers. Journal of Behavior Therapy and Experimental Psychiatry, 21, 205-209. (1990)
1990 (1990)
Carey, M. P. (1990). Sexual adjustment among cancer survivors: Research findings and therapeutic suggestions. Cancer Journal, 3, 310-314. (1990)
Carnrike, C. L. M., Jr., & Carey, M. P. (1990). Assessing nausea and vomiting in adult chemotherapy patients: Review and recommendations. Annals of Behavioral Medicine, 12, 79-85. (1990)
Scott-Sheldon, L. A. J., Kalichman, S. C., Carey, M. P., & Fielder, R. L. (2008). Stress management improves mental health and quality of life in adults with HIV: A meta-analysis of randomized controlled trials, 1990 to 2006. Health Psychology, 27, 129-139. PMCID: PMC2409585 (1990)
Meisler, A. W., Carey, M. P., Lantinga, L. J., & Krauss, D. J. (1989). Erectile dysfunction in diabetes mellitus: A biopsychosocial approach to etiology and assessment. Annals of Behavioral Medicine, 11, 18-27. (1989)
Krauss, D. J., Lantinga, L. J., Carey, M. P., Meisler, A. W., & Kelly, C. M. (1989). Use of the malleable penile prosthesis in the treatment of erectile dysfunction: A prospective study of post-surgical adjustment. Journal of Urology, 142, 988-991. (1989)
Frenz, A. W., & Carey, M. P. (1989). Relationship between religiousness and trait anxiety: Fact or artifact? Psychological Reports, 65, 827-834. (1989)
Carey, M. P., Snel, D. L., Carey, K. B., & Richards, C. S. (1989). Self-initiated smoking cessation: A review of the empirical literature from a stress and coping perspective. Cognitive Therapy and Research, 13, 323-341. (1989)
Sutterer, J. R., Carey, M. P., Silver, D. K., & Nash, D. T. (1989). Risk factor knowledge, status, and change in a community screening project. Journal of Community Health, 14, 137-147. (1989)
Meisler, A. W., Carey, M. P., Krauss, D. J., & Lantinga, L. J. (1988). Success and failure in penile prosthesis surgery: Two cases highlighting the importance of psychosocial factors. Journal of Sex and Marital Therapy, 14, 108-119. (1988)
Carey, M. P., Dusek, J. B., & Spector, I. P. (1988). Sex roles, gender and fears: A brief report. Phobia Practice and Research Journal, 1, 114-120. (1988)
Carey, M. P., Carey, K. B., & Maisto, S. A. (1988). Effects of short-term abstinence from alcohol on subsequent drinking patterns of social drinkers. Journal of Clinical Psychology, 44, 298-301. (1988)
Carey, M. P., & Burish, T. G. (1988). Etiology and treatment of the conditioned side effects resulting from cancer chemotherapy: A critical review and discussion. Psychological Bulletin, 104, 307-325. (1988)
Burish, T. G., Vasterling, J. J., Carey, M. P., Mott, D., & Krozely, M. G. (1988). Posttreatment use of relaxation training by cancer patients. Hospice Journal, 4, 1-8. (1988)
Portnoy, D. B., Scott-Sheldon, L. A. J., Johnson, B. T., & Carey, M. P. (2008). Computer-delivered interventions for health promotion and behavioral risk reduction: A meta-analysis of 75 randomized controlled trials, 1988–2007. Preventive Medicine, 47, 3-16. PMCID: PMC2572996 (1988)
Carey, M. P., & Burish, T. G. (1987). Providing relaxation training to cancer chemotherapy patients: A comparison of three delivery techniques. Journal of Consulting and Clinical Psychology, 55, 732-737. (1987)
Burish, T. G., Carey, M. P., Krozely, M. G., & Greco, F. A. (1987). Conditioned side effects induced by cancer chemotherapy: Prevention through behavioral treatment. Journal of Consulting and Clinical Psychology, 55, 42-48. (1987)
Burish, T. G., & Carey, M. P. (1986). Conditioned aversive responses in cancer chemotherapy patients: Theoretical and developmental analysis. Journal of Consulting and Clinical Psychology, 54, 593-600. (1986)
Scott-Sheldon, L. A. J., Fielder, R. L., & Carey, M. P. (2010). Sexual risk reduction interventions for patients attending sexually transmitted disease clinics in the United States: A meta-analytic review, 1986 to early 2009. Annals of Behavioral Medicine, 40, 191-204. PMCID: PMC2939227 (1986)
Shartner, C. D., Burish, T. G., & Carey, M. P. (1985). Effectiveness of biofeedback with progressive muscle relaxation training in reducing the aversiveness of cancer chemotherapy: A preliminary report. Japanese Journal of Biofeedback Research, 12, 33-40. (invited) (1985)
Carey, M. P., & Burish, T. G. (1985). Anxiety as a predictor of behavioral therapy outcome for cancer chemotherapy patients. Journal of Consulting and Clinical Psychology, 53, 860-865. (1985)
Johnson, B. T., Carey, M. P., Marsh, K. L., & Levin, K. D., Scott-Sheldon, L. A. J. (2003). Interventions to reduce sexual risk for the human immunodeficiency virus in adolescents, 1985-2000: A research synthesis. Archives of Pediatrics and Adolescent Medicine, 157, 381-388. http://archpedi.ama-assn.org/cgi/reprint/157/4/381 (1985)
Johnson, B. T., Scott-Sheldon, L. A. J., Huedo-Medina, T. B., & Carey, M. P. (2011). Interventions to reduce sexual risk for human immunodeficiency virus in adolescents: A meta-analysis of trials, 1985-2008. Archives of Pediatric and Adolescent Medicine, 165, 77-84. PubMed-in process (1985)
Carey, M. P., Flasher, L. V., Maisto, S. A., & Turkat, I. D. (1984). The a priori approach to psychological assessment. Professional Psychology: Research and Practice, 15, 515-527. (1984)
Carey, M. P., & Carey, K. B. (1984). A bibliography on the forensic use of hypnosis and the polygraph. Psychological Documents, 14, 29. (Ms. No. 2660). (1984)
Burish, T. G., Carey, M. P., Wallston, K. A., Stein, M. J., Jamison, R. N., & Lyles, J. N. (1984). Health locus of control and chronic disease: An external orientation may be advantageous. Journal of Social and Clinical Psychology, 2, 326-332. (1984)
Carey, M. P., Burish, T. G., & Brenner, D. (1983). Delta-9-tetrahydrocannabinol in cancer chemotherapy: Research problems and issues. Annals of Internal Medicine, 99, 106-114. (1983)
Carey, K. B., Carey, M. P., & Turkat, I. D. (1983). Behavior modification in the media: A five-year follow-up. American Psychologist, 38, 498-500. (1983)
Carey, M. P., Ross, J. A., & Enns, M. P. (1981). Naloxone suppresses feeding and drinking but not wheel running in rats. Pharmacology, Biochemistry, and Behavior, 14, 569-571. (1981)
Varma, D., Chandra, P. S., Thomas, T., & Carey, M. P. (2007). Intimate partner violence and sexual coercion among pregnant women in India: Relationship with depression and post-traumatic stress disorder. Journal of Affective Disorders, 102, 227-235. PMCID: PMC1978173 (1978)