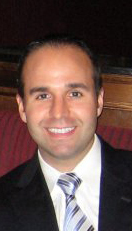 Jeffrey Scott, Ph.D.
Adjunct Assistant Professor
Department of Molecular Pharmacology, Physiology and Biotechnology
Biography
Dr. Scott currently leads the Preclinical Affairs group at C.R. Bard, Inc. (Davol), and is directly responsible for managing all divisional in vivo and experimental pathology activities related to new soft tissue reconstruction/repair product development. His team has been directly responsible for the preclinical assessment (resulting in clearance/launch) of 10 Class II 510(k) devices. Dr. Scott began his medical device career as a Research Scientist with C.R. Bard, Inc. (Davol) in 2006, and has assumed increasing levels of responsibility into his current role over time. Prior to joining C.R. Bard, Inc. (Davol), Dr. Scott completed a post-doctoral fellowship in Surgery & Immunology at Harvard Medical School, a Ph.D. in Medical Biophysics (specializing in Vascular Biology) at the University of Western Ontario, and B.Sc. in Life Science at McMaster University. In addition to his industrial position, Dr. Scott also holds academic appointments as an Adjunct Assistant Professor in Molecular Pharmacology, Physiology & Biotechnology at Brown University, and as a Health Innovator in Residence at the Richard Ivey School of Business - Center for Health Innovation and Leadership.
Selected Publications
Scott, J.R., Hansen, J., and Richard, B. Ventralex™ ST Hernia Patch: Adhesion, Contracture, and Histological Properties, as Compared to an Oxidized Regenerated Cellulose Barrier Device Following Implantation in a Porcine Model. C.R. Bard, Inc. 2011; 1-7. (2011)
Scott J.R., Cukiernik M.A., Ott, M.C., Bihari A., Badhwar A., Gray D.K., Harris K.A., Parry N.G., and Potter R.F. Low-dose inhaled carbon monoxide attenuates the intestinal inflammatory response elicited by hindlimb ischemia/reperfusion. Am J Physiol Gastrointest Liver Physiol. 2009; 296(1):G9-G14. (2009)
Wegiel B., Baty C.J., Gallo D., Csizmadia E., Scott J.R., Akhavan A., Chin B.Y., Kaczmarek E., Alam J., Bach F.H., Zuckerbraun B.S., and Otterbein L.E. Cell surface biliverdin reductase mediates biliverdin-induced anti-inflammatory effects via PI3K and AKT. J Biol Chem. 2009; 284(32):21369-78. (2009)
Gillian, G.K., Scott, J.R., Wey, S.J., Roy, V., and McRury, I.D. Burst Strength of Ventral Hernia Repairs in a Chronic Porcine Model: Comparison of Repairs Fixated with the SorbaFix™ Fixation System to Those Using Permanent Fixation. C.R. Bard, Inc. 2008; 1-5. (2008)
Ramlawi B., Scott J.R., Feng J., Mieno S., Raman K.G., Gallo D., Csizmadia E., Chin B.Y, Bach F.H., Otterbein L.E., and Sellke F.W. Inhaled carbon monoxide prevents graft-induced intimal hyperplasia in swine. J Surg Res. 2007; 138(1):121-7. (2007)
Scott J.R., Chin B.Y., and Bilban M.H., Otterbein L.E. Restoring Homeostasis: is heme oxygenase-1 ready for the clinic? Trends Pharmacol Sci. 2007; 28(5):200-5. (2007)
Scott, J.R., Fraser, J., Al-Beik, J., Roy, V., and Termin, P. Bard® CollaMend™ Implant: Mechanical and Biological Properties Following in vivo Implantation. C.R. Bard, Inc. 2007; 1-8. (2007)
Scott J.R., Gray D.K., Bihari A., Badhwar A., Zhang X., Shan P.Y., Lee P.J., Chakrabarti S., Harris K.A., and Potter R.F. Heme oxygenase modulates small intestine leukocyte adhesion following hind limb ischemia/reperfusion by regulating the expression of ICAM-1. Crit Care Med. 2005; 33(11):2563-2570. (2005)
Badhwar A., Bihari A., Dungey A.A., Scott J.R., Albion C.D., Forbes T.L., Harris K.A., and Potter R.F. The upregulation of cytoprotective proteins during ischemic tolerance. Free Radical Bio Med. 2004; 36(3):371-379. (2004)
Wunder C., Scott J.R., Lush C.W., Brock R.W., Bihari A., Harris K.A., Eichelbronner O., and Potter R.F. Heme oxygenase modulates hepatic leukocyte sequestration via changes in sinusoidal tone in systemic inflammation in mice. Microvas Res. 2004; 68(1):20-9. (2004)
Badhwar A., Forbes T.L., Lovell M.B., Dungey A.A., McCarter S.D., Scott J.R., DeRose G., Harris K.A., and Potter R.F. Chronic lower extremity ischemia: a human model of ischemic tolerance. Can J Surg. 2004; 47(5):352-8. (2004)
McCarter S.D., Badhwar A., Scott J.R., Akyea T., Bihari A., Dungey A.A., Harris K.A., and Potter R.F. Remote liver injury is attenuated by adenovirus-mediated gene transfer of heme oxygenase-1 during the systemic inflammatory response syndrome. Microcirculation. 2004; 11(7):587-95. (2004)
Ott, M.C., Scott J.R., Bihari A., Gray D.K., Harris K.A., and Potter R.F. Inhaled carbon monoxide alters liver microcirculatory deficits and inflammation following hindlimb ischemia/reperfusion. FASEB J. 2004;19(1):106-8. (2004)
McCarter S.D., Akyea T., Lu X., Bihari A., Scott J.R., Badhwar A., Dungey A.A., Harris K.A., Feng Q., and Potter R.F. Endogenous heme oxygenase induction is a critical mechanism attenuating apoptosis and restoring microvascular perfusion following limb ischemia/reperfusion. Surgery. 2004; 136(1):67-75. (2004)
Badhwar A., Dungey A.A., Harris K.A., Scott J.A., McCarter S.D., Scott J.R., Forbes T.L., and Potter R.F. Limitations of ischemic tolerance in oxidative skeletal muscle: perfusion versus tissue protection. J Surg Research. 2003; 109, 62-67. (2003)
McCarter S.D., Scott J.R., Lee P.J., Zhang X., Choi A., McLean C.A., Badhwar A., Dungey A.A., Bihari A., Harris K.A., and Potter R.F. Co-transfection of heme oxygenase-1 prevents the acute inflammation elicited by a second adenovirus. Gene Ther. 2003; 10(19):1629-35. (2003)
Scott, J.R. and Fox-Robichaud, A.E. Hepatic leukocyte recruitment in a model of acute colitis. Am J Physiol Gastrointest Liver Physiol. 2002; 283(3):G561-G566. (2002)