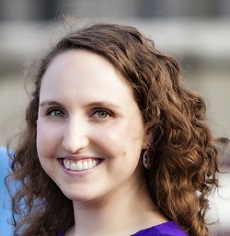 Erika Litvin Bloom, Ph.D.
Assistant Professor of Psychiatry & Human Behavior (Research)
Bio Med Psychiatry & Human Behavior
Work
:
+1
401
-
455
-
6577
Biography
Dr. Bloom received her Ph.D. in clinical psychology in 2011 from the University of South Florida. She completed her pre-doctoral internship and post-doctoral fellowship at the Alpert Medical School of Brown University. Dr. Bloom is currently an Assistant Professor (Research) in the Department of Psychiatry and Human Behavior and Assistant Director of Addictions Research at Butler Hospital. Her primary research interest is in the area of behavioral treatment development for addictive behaviors, with a focus on smoking cessation. In 2013, Dr. Bloom received a K23 Mentored Patient-Oriented Research Career Development Award from the National Institute on Drug Abuse (NIDA) to develop a smoking cessation intervention for female smokers who are concerned about post-cessation weight gain.
Funded Research
Principal Investigator. Distress Tolerance Treatment for Weight Concern in Smoking Cessation among Women, National Institute on Drug Abuse. 1K23 DA035288-01, 4/15/13-3/31/18.

Co-Investigator. Brief Computer Intervention to Motivate Quitline Use for Smokers in SUD Treatment, National Institute on Drug Abuse. 1R34 DA034312-01, 8/1/12-7/31/14. (PI: Richard A. Brown, Ph.D.)

Co-Investigator. Computer-Based MI to Engage Smokers Living with HIV in Tobacco Quitline Treatment, National Institute on Drug Abuse. 1R34 DA034558-01A1, 4/1/13-3/31/15. (PI: Richard A. Brown, Ph.D.)