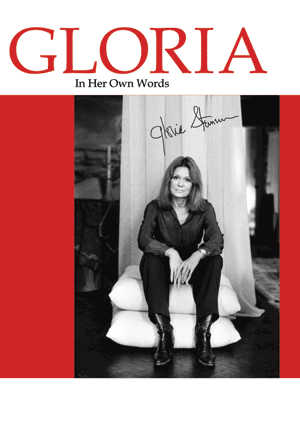 Find out more about the HBO Documentary Film "Gloria: In Her Own Words"
A screening of the HBO Documentary Film
"Gloria: In Her Own Words"
followed by
A Conversation Among Friends
Ruth Simmons & Gloria Steinem   
Monday, April 30th, at 5:30 pm
Doors for ticketed guests will open at 4:45 pm and guests must be seated by 5:15 pm. Available seats will be offered to non-ticketed guests after 5:15 pm.
Salomon Center for Teaching
DeCiccio Family Auditorium
College Green
Brown University
Event Program
Welcome
Kay B. Warren
Director, Pembroke Center for Teaching and Research on Women
Charles C. Tillinghast, Jr. '32 Professor of International Studies and Professor of Anthropology
Film Introduction
Sheila Nevins
President HBO Documentary Films
Sponsored by Pembroke Center for Teaching & Research on Women
Special thanks to HBO and Time Warner Inc.