Commencement 2000
Brown will award 10 honorary degrees at Commencement May 29
Honorary degree recipients at Brown University's 232nd Commencement include Xerox scientist John Seely Brown, author and chef Julia Child, geneticist Francis S. Collins, violin teacher Dorothy DeLay, Providence artist Barnaby Evans, the Rev. Gustavo Gutierrez, abstract artist Brice Marden, author David McCullough, Israeli scholar Alice Shalvi and Louis Sullivan, president of the Morehouse School of Medicine.
PROVIDENCE, R.I. — Brown University will present 10 honorary degrees at its 232nd Commencement Monday, May 29, 2000. President Sheila E. Blumstein will confer the degrees during the University Convocation, which begins at approximately 11:15 a.m. on The College Green.
The recipients are Xerox scientist John Seely Brown, author and chef Julia Child, geneticist Francis S. Collins, violin teacher Dorothy DeLay, Providence artist Barnaby Evans, the Rev. Gustavo Gutierrez, abstract artist Brice Marden, author David McCullough, Israeli scholar Alice Shalvi and Louis Sullivan, former secretary of Health and Human Services and now president of the Morehouse School of Medicine.
None of the recipients is a Commencement speaker – at Brown, that honor goes to two members of the graduating class. This year, the speakers will be Eirene Donohue of Barrington, R.I., and Joseph Edmonds Jr. of Baltimore, Md.
However, several honorary degree recipients will speak during Commencement Weekend:
Commencement Forums will be presented Saturday, May 27, by Brown, Evans, Shalvi and Sullivan. Contact the News Service for lecture titles and locations.


Gutierrez is the Baccalaureate speaker.
Editors: For more information about the lectures, or for detailed biographical information and photographs of the candidates, please contact the News Service at (401) 863-2476.
(Earlier in the academic year, the University presented an honorary doctorate of humane letters to David Mahoney, who died May 1, 2000. He was an outstanding business leader and visionary in the field of neuroscience, who had a profound influence on brain research.)
John Seely Brown '62, Doctor of Science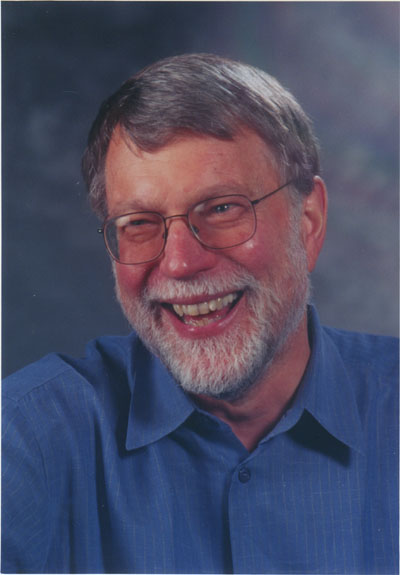 John Seely Brown is the chief scientist of Xerox Corporation and director of its Palo Alto Research Center (PARC), an incubator for many of the advances in computing and communications over the last two decades.
At Xerox, Brown has expanded the role of corporate research to include such topics as organizational learning, ethnographies of the workplace, complex adaptive systems and techniques for sparking the corporate mind.
His personal research interests – digital culture, ubiquitous computing, user-centering design and organizational and individual learning – form the basis for many of the scholarly papers, presentations and books Brown has written or co-written. Their titles range from "Uses of Artificial Intelligence and Advanced Computer Technology in Education" and "Innovation in the Workplace: A Perspective on Organizational Learning" to "Information Technology in Precollege Education" and "Ubiquitous Computing: Blending Computers into the Workscape." His article "Research that Reinvents the Corporation" received the 1991 McKinsey Award from the Harvard Business Review. His newest book, The Social Life of Information, co-written with Paul Duguid and published earlier this year, takes a look at how information technology meshes with human interaction.
The themes of his books and articles resound at PARC, where Brown oversees a melting pot of computer scientists, mathematicians, sociologists, physicists, linguists and anthropologists who are developing new technologies that will fit with the way people learn and work. Last year, PARC unveiled its version of "electronic" paper. Microscopic beads in a plastic sheath the thickness of a manila folder can show one color, such as black or blue, or another, such as white. Voltage is then used to move the microscopic beads into place through a kind of pen or other device. The pen loads information much like a laser printer would print – whether it be sports scores on an electronic newspaper or figures on meeting-room whiteboards controlled through a computer interface. Images could be wiped clean and reworked almost instantly with a new signal.
Such innovations can help create a shift from personal computing to social computing, Brown has said.
"We know that paper has some amazing properties – that it never runs out of power, it's foldable, it's portable and in, say, book form, it can give us all sorts of visual and tactile cues about how we should use it," Brown told The Financial Times this past January. "At the same time, my briefcase keeps getting heavier with all the paper I have to carry about. A few sheets of electronic paper has the same advantages as normal paper and combines them with digital technology. It's a beautiful interplay of the sociology of how we work and the capabilities of technology."
Brown received his A.B. in mathematics and physics from Brown University in 1962, a master's degree in mathematics from the University of Michigan in 1964, and a doctorate in computer and communication sciences from the University of Michigan in 1972.
Julia Child, Doctor of Humane Letters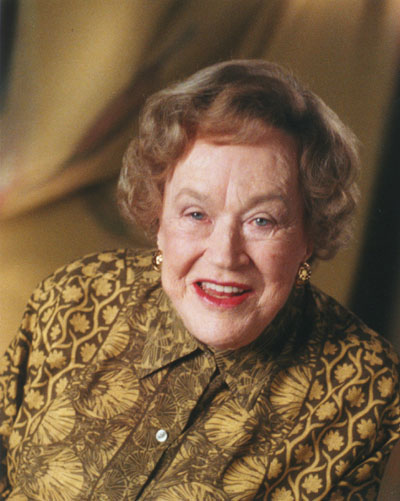 Julia Child is more than a chef, more than a cookbook author. She is the gastronomic missionary whose blessing, "Bon appetit!," helped Americans discover there was more to dining than meat and potatoes.
Child's success as a cook came after a long apprenticeship. She started cooking in her mid 30s, and first tasted French cuisine in 1948, after she and her husband, Paul, who was in the diplomatic service, were assigned to Paris. Her first French meal – oysters portugaises and sole meuniere – "was an opening up of the soul and spirit for me," she has said. "I was hooked, and for life, as it turned out."
She studied for six months at the Cordon Bleu cooking school in Paris, then left to study independently. She later met Simone Beck and Louisette Bertholle, and together they opened L'Ecole des Trois Gourmandes, an informal cooking school. The partnership ultimately yielded the book Mastering the Art of French Cooking, published in 1961. The detailed, two-volume book won lavish praise; "I only wish I had written it myself," noted food writer James Beard.
Child was invited to discuss the book on an educational television show that aired on WGBH in Boston. "Educational television was just talking heads, and I didn't know what we could talk about for that long, so I brought the eggs," she has said. Viewers reacted so favorably to Child's presentation that she was invited to try out a series of televised cooking shows. "The French Chef" first aired Feb. 11, 1963, and a star was born. Viewers watched for cooking advice as well as entertainment: Child was an unflappable, exuberant teacher. "Her ability to improvise was a TV gold mine that exploited the suckling pig that refused to be carved, the potholder that caught fire, the fish that fell," wrote one author.
"The French Chef" ended after 200 episodes, but Child went on to create over the next 20 years six additional television series, most of them accompanied by cookbooks compiling the recipes and techniques demonstrated on the air.
Child's television work won a Peabody Award and an Emmy Award. Julia Child and More Company, published in 1979, won the 1980 American Book Award. Child is the recipient of the Order de Merite Agricole (1970), and honorary degrees from Boston University, Bates College, Rutgers University, Harvard University and her alma mater, Smith College. She is the co-founder of the American Institute of Wine and Food, and a member of the International Association of Culinary Professionals.
Francis S. Collins, Doctor of Medical Science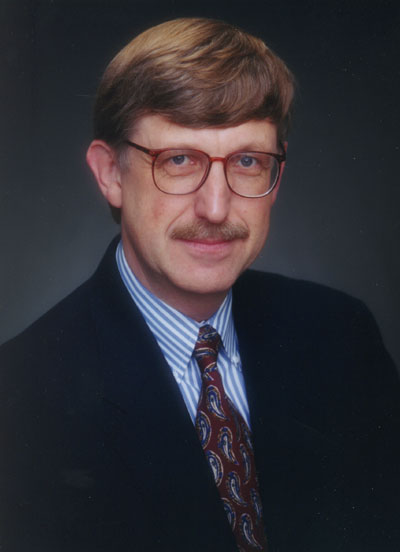 Francis S. Collins, M.D., Ph.D., is a physician-geneticist and the director of the National Human Genome Research Institute of the National Institutes of Health (NIH). In that role he oversees a complex multidisciplinary project aimed at mapping every one of the 100,000 human genes to determine the exact sequence of the 3 billion nucleotides that form the building blocks of human DNA, and to determine their functions. Many consider this the most important scientific undertaking of our time.
Collins received his undergraduate degree in chemistry at the University of Virginia and obtained his Ph.D. in physical chemistry at Yale University. Recognizing that a revolution was beginning in molecular biology and genetics, he changed fields and enrolled in medical school at the University of North Carolina, where he encountered the field of medical genetics and knew he had found his dream. "Research is so unpredictable," he told the New York Times in 1993. "There are periods when nothing works and all your experiments are a disaster and all your hypotheses are wrong." But during those periods, he cared for patients and gained a fresh perspective on what he felt was important.
After a residency and chief residency in internal medicine in Chapel Hill, he returned to Yale for a fellowship in human genetics, where he worked on methods of crossing large stretches of DNA to identify disease genes. He continued to develop these ideas after joining the faculty at the University of Michigan in 1984. This approach, for which he later coined the term positional cloning, has developed into a powerful component of modern molecular genetics because it allows the identification of disease genes for almost any condition, without knowing in advance what the functional abnormality might be.
With Lap-Chee Tsui and Jack Riordan of the Hospital for Sick Children in Toronto, Collins' research team identified the gene for cystic fibrosis using this strategy in 1989. That was followed by his group's identification of the neurofibromatosis gene in 1990, and a successful collaboration to identify the gene for Huntington disease in 1993. That same year, Collins accepted an invitation to become the second director of the National Center for Human Genome Research, following in the footsteps of James Watson. In that role, Collins has overseen the successful completion of several of the genome project's goals. Now the full-scale human sequencing component is underway and is expected to reach completion at least two years early.
In addition, Collins founded a new NIH intramural research program in genome research, which has since grown to become one of the premier research units in human genetics in the country. His own research laboratory continues to be vigorously active, exploring the molecular genetics of adult-onset diabetes, breast cancer, prostate cancer and other disorders. His accomplishments have been recognized by his election to the Institute of Medicine and the National Academy of Sciences, and numerous national and international awards.
Dorothy DeLay, Doctor of Music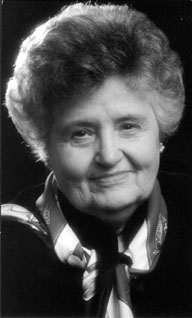 Dorothy DeLay has been called the world's foremost violin teacher. She counts among her students Itzhak Perlman, Shlomo Mintz, Nadia Salerno-Sonnenberg, Nigel Kennedy, Gil Shaham, Midori and Kyoko Takezawa.
DeLay's impact upon the world of music goes beyond the famous soloists she has nurtured. She has been the artistic midwife for musicians who are now concertmasters and members of string quartets the world over. Throughout the years, her students have won first prizes in every major international competition, and many have gone on to teach at scores of outstanding conservatories in the United States and abroad.
The violin became part of DeLay's life at the age of 4. At 19, she graduated from Michigan State University with a B.A. in music and a minor in psychology. Later, she worked her way through Juilliard's graduate division, earning an artist's diploma.
For a while, DeLay performed as a soloist in chamber music concerts throughout North and South America, but she soon realized that teaching, not performing, was her forte. She was invited to teach at the Henry Street Settlement House in lower Manhattan in 1946. DeLay joined the faculty at the Juilliard School of Music in 1948, where she has been the Starling Professor of Violin since 1987. She has held master classes at various universities in the United States and abroad, and she spends her summers teaching at the Aspen Music School.
As a teacher, DeLay strives to help her students discover their own distinctive artistic voices, and it has been said that her devotion to her pupils is all-encompassing: Nearly 40 years ago, she taught Perlman how to drive a car outfitted for the handicapped.
Included among the many honors bestowed upon DeLay are the Artist Teacher Award of the American String Teachers Association, the King Solomon Award of the America-Israel Foundation, and honorary degrees from Oberlin College, Columbia University, Michigan State University, Duquesne University and the University of Colorado. She is a fellow of the Royal College of Music in Great Britain. In 1994 she received the National Medal of Arts, presented by President Clinton at a White House ceremony. In 1995 she received the National Music Council's annual American Eagle Award, and in 1997 she received Yale University's highest award for Distinguished Contributions to Music, the Sanford medal. For "her contributions to Japan's musical culture," Emperor Akihito bestowed on her the Order of the Sacred Treasure.
Barnaby Evans '75, Doctor of Fine Arts
Artist Barnaby Evans works in many media, including photography, film and architectural projects.
In Rhode Island, however, Evans is best known as the creator of WaterFire, an installation that reflects Evans' enthusiasm for revitalizing public urban space and creating civic rituals. WaterFire Providence blends fire, water, earth and air with sight, sound and smell to create an evening for the senses along the city's downtown waterways. It began as a one-time event for First Night '95 and returned in an enlarged version in 1996 for the International Sculpture Conference in conjunction with the Convergence Festival. WaterFire Providence has since grown to include up to 100 bonfires burning atop the Woonasquatucket and Providence Rivers. It draws up to 500,000 visitors a year, prompting the Providence Journal to call it "the most popular arts event in the city's 361-year history."
Evans' other projects include "Rikyu's Second Dream," a 1999 installation at the Rhode Island School of Design Museum. An upcoming installation, "Moving Water," has been created for the Boston Institute of Contemporary Art's "Vita Brevis" series.
In 1991, Evans led a group of artists who converted the abandoned Regent Avenue Elementary School, built in 1903 in Providence's Mount Pleasant section, into residential artists studios. In 1994, the effort earned the group the Providence Preservation Society's Preservation Award.
Evans, who graduated from Brown University in 1975, studied biology and environmental science.
Gustavo Gutierrez, Doctor of Divinity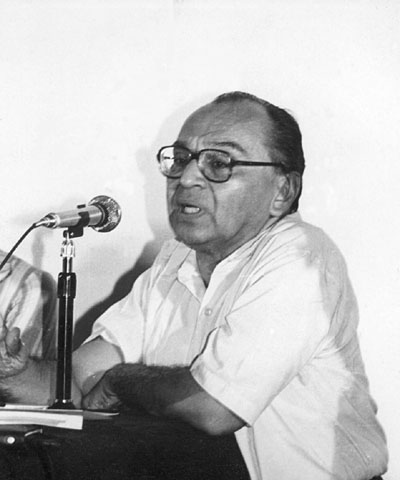 Gustavo Gutierrez, a Peruvian priest, is considered the champion of liberation theology, which seeks to aid the poor and oppressed through involvement in political and civic affairs.
In 1971, Gutierrez wrote A Theology of Liberation, which has since become the movement's essential text, available in a dozen languages. Liberation theologians believe that God speaks particularly through the poor and that the Bible can be understood only when seen through their perspective. Because the ministry includes political activism, which often pits clergy against the ruling elite class, liberation theologians are criticized regularly by governments – and sometimes even from the Vatican itself. Disturbed by what it considered Marxist overtones of class struggle, the Vatican published two cautionary documents in the 1980s: Instruction on Certain Aspects of the 'Theology of Liberation and Instruction on Christian Freedom and Liberation.
Since 1978 Gutierrez has provided liberation theology with a deeper spiritual grounding through such books as We Drink from Our Own Wells: The Spiritual Journey of a People (1983), The God of Life (1991) and Mysticism and the Institutional Crisis (1994).
Gutierrez was ordained a Roman Catholic priest in Peru in 1959, and he continues to have pastoral responsibility for Iglesia Cristo Redentor (Christ the Redeemer Church) in Rimac, Peru. He received an M.A. from Université Catholique de Louvain in Belgium and a M.Th. and a Ph.D. from the Institut Catholique de Lyon in France.
In addition to ministering to his parishioners, Gutierrez is a professor of theology at Pontificia Universidad Católica del Peru in Lima, and has served as a visiting professor at universities and institutions around the world. He is the recipient of more than a dozen honorary degrees. In 1993 he was named a member of the Honor Legion by the French government, and was named to the Peruvian Academy of Language in 1995.
Brice Marden, Doctor of Fine Arts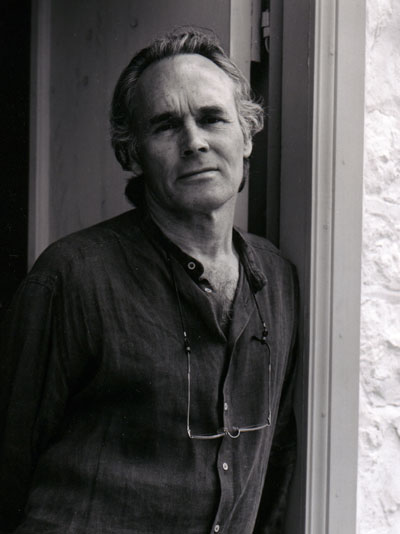 Brice Marden is regarded as the last great painter of the 20th century.
His sparse, elegant paintings, though rigorously abstract, are grounded in tradition. Because of this loyalty to painterly values, Marden helped redefine and invigorate painting during the 1960s and 1970s, when challengers proclaimed the medium to be moribund. This achievement, combined with his outstanding reputation as a printmaker and celebrated abilities as a draftsman, have earned for Marden the highest degree of critical acclaim. Even artists who do not paint abstractly or at all openly admire him.
Marden's earliest works proved him a master of the monochrome panel. He was devoted to smooth, skin-like mixtures of oil paint and beeswax, which he applied to a canvas with a palette knife in the manner of a plasterer finishing a fine-grained wall. The imposing "Rodeo," a 1971 painting done in this style, is considered the high point of Marden's early career. It consists of two rectangular canvas panels, one yellow and one gray, joined to form an eight-foot square.
In the early 1980s, Marden undertook a radical reinvention that was grounded in his decades-long pursuit of Eastern ideas and images. He began to make drawings and paintings influenced by Chinese calligraphy and poetry, emphasizing sinewy, looping lines rather than blocks of color. Such a stylistic departure is almost without precedent for an acclaimed and financially successful artist.
His most recent works are majestic canvases, perhaps best represented in his "Cold Mountain" series – a group of 71 paintings, drawings and etchings. Six canvases form the heart of the series, inspired by the writings of a Tang Dynasty poet named Cold Mountain. Combining airy, calligraphic scaffoldings of line with whitish or palely tinted backgrounds, these 9- to 12-foot paintings are the biggest Marden has ever made.
Leading museums around the world count Marden's works among their collections, and his paintings, drawings and prints have been featured in scores of one-person and group exhibitions. (A collection of his works on paper was featured at Brown's own Bell Gallery in 1977.)
Marden received a bachelor's degree in fine arts from Boston University of Fine and Applied Arts in 1961. He earned a master's degree in fine arts from Yale University of Art and Architecture in 1963. He also has studied in New York and Paris. Marden is a member of the American Academy of Arts and Letters.
David McCullough, Doctor of Letters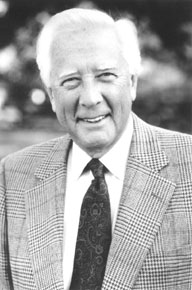 David McCullough is a master of the art of narrative history. His books have been praised for their exceptional narrative drive, their scholarship and insight into American life, and for their literary distinction.
"There is a wonderful world called the past," he told a reporter in the 1980s, "and for heavens sake don't miss it, because if you do you'll be denying yourself a big part of being alive."
McCullough delved into the past to write his first book, The Johnstown Flood, because he wanted to learn more about the 1889 bursting of a Pennsylvania dam that left more than 2,000 people dead. None of the existing references satisfied McCullough, so he decided he would have to write the definitive book himself.
That 1968 work was followed in 1972 by The Great Bridge, a history of the building of the Brooklyn Bridge, considered the greatest engineering feat of America's Guilded Age. Critics praised McCullough's skill at weaving disparate but relevant details that brought an age to life.
McCullough again blended engineering with social, economic and political history in The Path between the Seas: The Creation of the Panama Canal, 1870-1914, published in 1977. The topic led to Mornings on Horseback, McCullough's 1981 biography of the canal's greatest supporter, Theodore Roosevelt, and his extended family.
McCullough's next presidential biography, Truman, was published in 1992 in reaction to an editor's suggestion that the historian write about Franklin Delano Roosevelt. McCullough is said to have replied: "If I were going to do a 20th century president, I would do Harry Truman" – the first president he had ever seen in person. "A small crowd had gathered on the sidewalk awaiting the governor, who was attending a dinner party," he told a writer for the New York Times Book Review. "A limousine pulled up and out stepped ... Harry Truman. My first thought was, 'My God, he's in color!'"
McCullough is a two-time winner of the National Book Award and the prestigious Francis Parkman Prize from the Society of American Historians. He received the Pulitzer Prize for Truman. For his work overall he has been honored by the National Book Foundation Distinguished Contribution to American Letters Award, the National Humanities Medal, the St. Louis Literary Award, and the New York Public Library's Literary Lion Award.
He is a past president of the Society of American Historians. He has been elected to the American Academy of Arts and Sciences, and has received more than two dozen honorary degrees. He also is a familiar presence on public television as host of "The American Experience" and narrator of numerous documentaries, including "The Civil War."
McCullough has lectured in all parts of the country and abroad, as well as at the White House as part of its presidential lecture series. He also is one of the few private citizens to be asked to speak before a joint session of Congress.
McCullough graduated in 1955 with honors from Yale with a degree in English literature.
Alice Shalvi, Doctor of Humane Letters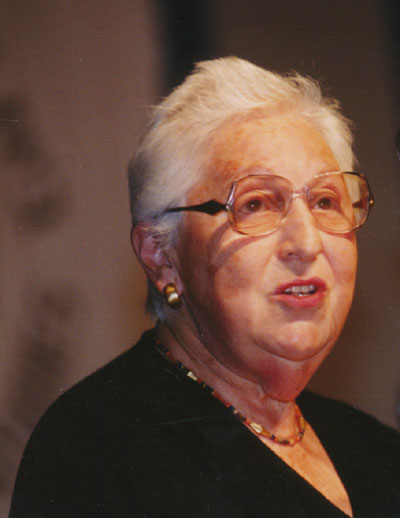 Alice Shalvi is Israel's most outspoken and active Conservative Jewish feminist, persistently challenging Israel's male-dominated establishment in her quest for equal opportunity, equal reward and equal status for women.
Shalvi founded the Israel Women's Network in 1984, serving as its director until 1997, when she was named its honorary president. Although problems of gender inequality and stereotyping remain in Israel, the organization has effected legal change – particularly in the workplace – and is taking aim at issues concerning women's health, battered women and rape.
In addition to being thought of as the mother of Israeli feminism, Shalvi is an accomplished scholar and educator. Last July, she was named acting president of the Schechter Institute of Jewish Studies in Jerusalem. As principal of the Pelech Religious Experimental High School for Girls from 1975 to 1990, she created a highly respected model for liberal religious education in Israel. She also established the Department of English at Ben Gurion University of the Negev, serving as its founding chairwoman from 1969 to 1973. She also was a faculty member of the English department of Hebrew University between 1950 and 1990, and was head of Hebrew University's Institute of Languages and Literature from 1973 to 1976.
Born in Germany in 1926, Shalvi immigrated to England in 1934. She earned bachelor's and master's degrees in English literature from the University of Cambridge, and a postgraduate degree in social work from the London School of Economics and Political Science. After immigrating to Israel in 1950, she received a doctorate in English literature from Hebrew University in Jerusalem in 1962. She has published extensively on literature, education, women, feminism and Judaism.
Shalvi pursues her interests through a number of voluntary activities. From 1973 to 1979, she chaired the advisory council of the Ohel Joseph Community Center, the first Israeli grassroots neighborhood association, which later developed into the Ohalim Political Movement. She has served as a member of the Israel Council for Art and Culture, the Commission on the Status of Women, and the National Council for Advancement of the Status of Women, among others.
Louis Sullivan, Doctor of Medical Science
Louis W. Sullivan, M.D., has had a distinguished career in medicine, education and public service.
In July 1975, Sullivan became founding dean and director of the Medical Education Program at Morehouse College, a black liberal arts college for men in Atlanta and his undergraduate alma mater. The program became the School of Medicine at Morehouse in September 1978, when it admitted its first class of 24 students who would participate in a two year-program in the basic medical sciences. Sullivan became dean and president of the newly independent Morehouse School of Medicine on July 1, 1981. Four years later in April 1985, the school was fully accredited as a four-year medical school. It awarded M.D. degrees to its first graduates, a class of 16 physicians, in May 1985.
Sullivan remained at the school of medicine until 1989, when he was appointed by President George Bush as secretary of Health and Human Services. Sworn in on March 10, Sullivan administered the federal agency for the entire length of the Bush administration and was responsible for the major health, welfare, food and drug safety, medical research and income security programs serving the American people.
On Jan. 21, 1993, Sullivan returned to the medical school and resumed the office of president.
Sullivan graduated magna cum laude from Morehouse College in 1954 with a bachelor's degree in science. In 1958, he earned his medical degree cum laude from Boston University, and completed internship and medical residency from 1958 to 1960 at New York Hospital-Cornell Medical Center. Sullivan completed fellowships in pathology from 1960 to 1961 at Massachusetts General Hospital, and in hematology from 1961 to 1964 at Thorndike Memorial Research Laboratories of Harvard Medical School at Boston City Hospital.
During the 1960s, Sullivan was a faculty member at Harvard Medical School and at Seton Hall College of Medicine (now New Jersey College of Medicine). During 1964-66, Sullivan served as an assistant visiting physician at the Jersey City Medical Center.
In 1966, he became co-director of hematology at Boston University Medical Center and, a year later, founded the Boston University Hematology Service at Boston City Hospital. Sullivan joined the faculty of Boston University School of Medicine in 1966 and remained until 1975. At various times during that period, he was co-director, then project director, of the Boston Sickle Cell Center and director of hematology at Boston City Hospital.
Sullivan is a member of numerous professional organizations, including the American Medical Association and the National Medical Association. He is chairman of the board of the Medical Association for South African Blacks and of the Association of Academic Health Centers. Sullivan, who is regularly sought out as an advisor and consultant, has been named to the Pew Health Professions Commission. He was the founding president of the Association of Minority Health Professions Schools, and is a former member of the Joint Committee on Health Policy of the Association of American Universities and the National Association of Land Grant Colleges and Universities.
Sullivan is the recipient of 47 honorary degrees and numerous professional and civic honors. Among the more recent are the Trumpet Award of Turner Broadcasting System and the Civitans of North Georgia's Big Heart Award.
######