Artists mix fact and fantasy in False Witness exhibition at Bell Gallery
A new exhibition at the David Winton Bell Gallery will leave viewers wondering if they can believe their own eyes. False Witness: Installations by Joan Fontcuberta and Kahn/Selesnick opens Jan. 27 and continues through March 11, 2001.
PROVIDENCE, R.I. — A new exhibition at the David Winton Bell Gallery will show beyond doubt that appearances can be deceiving – and may leave viewers wondering if and when they can believe their own eyes.
Beginning Jan. 27 and continuing through March 11, 2001, the Bell Gallery will present False Witness: Installations by Joan Fontcuberta and Kahn/Selesnick, an exhibition that will spotlight works by Fontcuberta and the collaborative team of Nicholas Kahn and Richard Selesnick. The work of these three artists is grounded in the malleability of history, memory and fact; working with photography, texts and a good measure of humor, they turn our belief in the intrinsic reliability of photographs against us and create elaborate hoaxes that falsify historic events.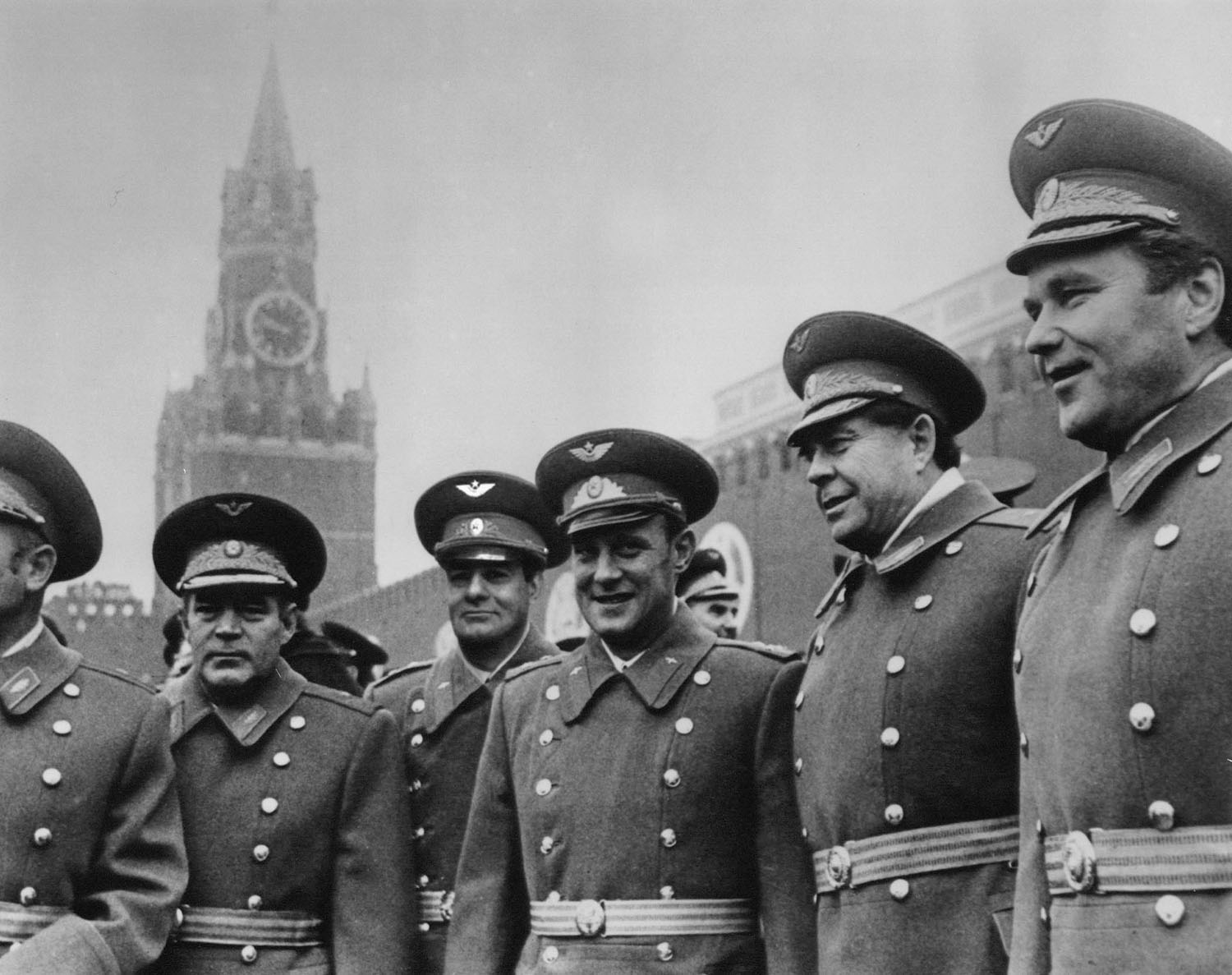 Editors: Photographs of work from the show are available through the News Service.
Fontcuberta will present Sputnik, an extensively researched installation that details the life of Russian cosmonaut Ivan Istochnikov, who disappeared during the flight of Soyuz 2 and was subsequently removed from history by the Soviet bureaucracy. Fontcuberta offers family photographs, publicity shots (right), newspaper articles, archival documents and other materials to prove that Istochnikov was part of Soviet history – wasn't he?
Kahn and Selesnick also blend reality and fiction in their latest work, Transmissions from Schottensumofkünftig (Scotlandfuturebog), which portrays a future society of illiterate bog-dwellers, known to us through photographs and artifacts that have somehow been sent back in time. Are we being offered a view of a post-apocalyptic society, or one in which mankind has rejected technology to seek a different kind of knowledge? Kahn and Selesnick will be on hand to discuss their work on Saturday, Jan. 27, at 2 p.m. at the Bell Gallery.
An opening reception for the exhibition, scheduled for Friday, Jan. 26, from 6 to 8 p.m. in the List Art Center auditorium, will feature a lecture by David Wilson, founder and director of the innovative and intriguing Museum of Jurassic Technology in Los Angeles. Wilson employs many of the same creative techniques used by the artists of this exhibition in his museum, resulting in a mix of fact and fancy in his eclectic displays.
The Bell Gallery is located in the List Art Center at 64 College St. It is open 11 a.m. to 4 p.m. Monday through Friday and 1 to 4 p.m. Saturday and Sunday. All events are free and open to the public. For more information, call (401) 863-2932.
######