Through February 15
John Carter Brown Library to host 18th-century architectural exhibit
The John Carter Brown Library is hosting a new public exhibition, Architectural Pattern Books in 18th Century America, an illustration of the influence of European styles on colonial construction now through Dec. 1 and again Dec. 16, 2001, to Feb. 15, 2002.
PROVIDENCE, R.I. — The influence of European styles on colonial architecture is the subject of new exhibit at the John Carter Brown Library. The exhibition Architectural Pattern Books in 18th Century America will be on display now through Dec. 1, 2001 and Dec. 16, 2001 through Feb. 15, 2002.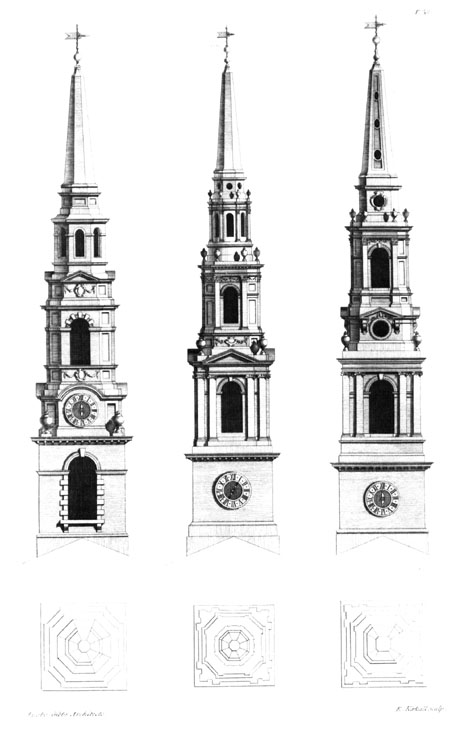 The American colonies typically imitated European fashions and architectural styles, although leading artists and craftsmen also individualized what they emulated, adapting designs to the provincial setting. This new exhibition features 35 influential English architectural texts displaying key illustrations of design elements, as well as contemporary photographs of structures in Virginia, New England and elsewhere featuring those elements. Collectively they place European architectural styles of the 17th and 18th centuries in historical context with building and builders in the English colonies during the same period.
Curated by Tim More, an attorney in Providence and a graduate student in Brown's Department of History of Art and Architecture, the exhibition coincides with this month's meeting in Providence of the National Trust for Historic Preservation. An exhibition catalog is also planned; it will include a census of all pre-1800 printed architectural pattern books now held by the Brown University Library, the Rhode Island School of Design, the Providence Public Library, the Providence Athenaeum, the Redwood Library in Newport and the John Carter Brown Library, along with a list of similar books known to have been in circulation in Rhode Island prior to 1800.
The books displayed in this exhibit are from the collection of the John Carter Brown Library, an independently funded and administered institution for advanced research in history and the humanities, located at Brown University since 1901. The library will sponsor a related lecture by Abbott Lowell Cummings, a well known historian of architecture, on Monday, Feb. 11, 2002.
The library is located on The College Green at the corner of Brown and George streets. It is open to the public Monday through Friday, 8:30 a.m. to 5 p.m., and Saturday from 9 a.m. to noon. For more information on the library or this exhibit, call (401) 863-9030.
Editors: A digitized illustration is available upon request. Contact the News Service at (401) 863-2476.
######