Richard R. Spies named executive VP for planning, senior advisor
Brown University President Ruth J. Simmons has announced the appointment of Richard R. Spies as executive vice president for planning. Spies, who will begin his duties at Brown Jan. 15, 2002, will also serve as the president's senior advisor.
PROVIDENCE — Richard R. Spies, currently vice president for finance and administration at Princeton University, has been named executive vice president for planning and senior advisor to the president at Brown University. Spies will begin his duties Jan. 15, 2002.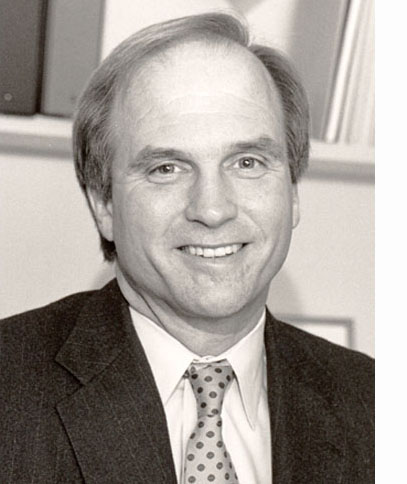 "At a time when the University is considering significant investments in its academic programs, it is imperative that short- and long-term planning be conducted thoughtfully and coherently," Brown President Ruth J. Simmons said today (Tuesday, Nov. 6), announcing the appointment at a regular meeting of the Brown faculty. "Richard is superbly qualified to help lead Brown's efforts in clarifying goals, monitoring progress, assessing strategies and communicating about the needs, challenges and opportunities of planning."
Spies will serve in the Office of the President, assisting Simmons in providing oversight to senior officers and in coordinating their activities. His appointment provides the additional oversight and planning expertise which will be required to manage a significant capital investment in the University's academic programs. The addition of a senior officer and presidential advisor also anticipates a new capital campaign, which will make more extensive demands on the president's time and attention.
"I am enormously excited about helping to plan Brown's future, and I am eager to work with members of the Corporation, faculty, students, and my new administrative colleagues," said Spies. "Most of all, I look forward to serving under President Simmons, whom I admire greatly and whose vision for Brown has inspired me from our first conversation."
A graduate of Amherst College (B.A., mathematics, 1967), Spies earned his doctorate in economics at Princeton University in 1972. With his appointment as assistant to the provost in 1971, he began three decades of service at Princeton (assistant provost, 1972; associate provost, 1976; vice provost, 1983), advancing to vice president for finance and administration in 1988. He is also a lecturer in economics, teaching a large undergraduate finance course and advising thesis students. As vice president, Spies served as chief financial officer, overseeing the offices of treasurer, human resources, facilities (operations as well as construction), and public safety.
In addition to his service at Princeton, Spies is a member of the New Jersey State Investment Council, serving as chair since 1989; a board member of the Princeton University Press; a director of the Consortium on Financing Higher Education (COFHE); a board member of the Tuition Plan Consortium (TPC); a board member and committee chair of the National Association of College and University Business Officers (NACUBO); and an active participant in other professional and civic organizations.
Spies is married and has one adult child. His wife, Sandra, is a senior vice president at Morgan Stanley in New York City. His son, Geoffrey, works in the Athletics Department at Harvard University.
######