Noah Krieger '93 Memorial Lecture
Outgoing SEC Chairman Harvey Pitt to speak Nov. 18
Outgoing Securities and Exchange Commission Chairman Harvey Pitt, who resigned his position on Nov. 5, will give a Noah Krieger '93 Memorial Lecture Monday, Nov. 18, 2002, at 4 p.m. in the Salomon Center for Teaching, located on The College Green. This event is free and open to the public.
---
PROVIDENCE, R.I. — Harvey Pitt, the controversial former Securities and Exchange Commission chairman who resigned his post this week, will deliver a Noah Krieger '93 Memorial Lecture Monday, Nov. 18, 2002, at 4 p.m. in the Salomon Center for Teaching, located on The College Green. The lecture is sponsored by the A. Alfred Taubman Center for Public Policy and American Institutions.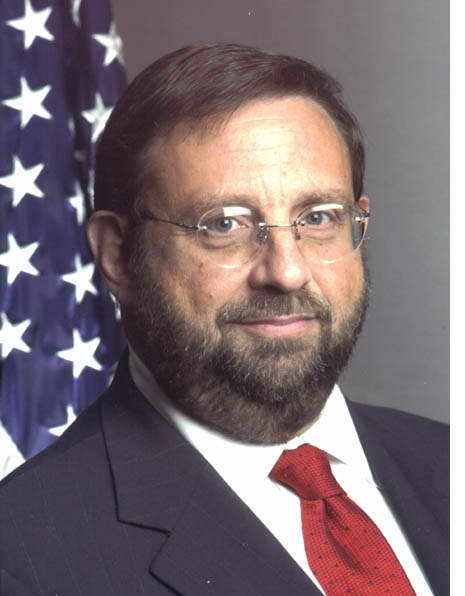 Pitt was appointed the 26th chairman of the SEC, the agency charged with protecting investors and maintaining the integrity of the securities market, on Aug. 3, 2001, by President George W. Bush; he resigned Nov. 5. He previously served as a staff attorney for the commission from 1968 to 1978, the last three years as the SEC's general counsel. For nearly 25 years before rejoining the SEC, he was in private law practice.
Pitt was a founding trustee and president of the SEC Historical Society, and he has participated in a wide variety of bar and continuing legal education activities to further public consideration of securities laws issues. He has also been an adjunct professor of law at Georgetown University Law Center (1975-84), George Washington Law School (1974-82) and the University of Pennsylvania School of Law (1983-84). He received his law degree from St. John's University School of Law in 1968 and his B.A. from the City University of New York (Brooklyn College) in 1965.
The Krieger Lecture
Noah Krieger was an outstanding Brown student who earned membership in Phi Beta Kappa and a bachelor's degree magna cum laude. His academic interests were focused on positive social change and included economics, political science and public policy. When he died tragically soon after graduating from Brown in 1993, the Krieger family established a program at the University's Taubman Center to honor his life and celebrate his memory.
The program annually awards a prize to an outstanding member of the Center's graduating class and presents yearly lectures by prominent individuals in public service. Past lecturers have included Supreme Court Justice Ruth Bader Ginsberg, former Secretary of Labor Robert Reich, former U.S. Sen. Paul Simon of Illinois, U.S. Sen. Charles Schumer of New York and U.S. Rep. John Lewis of Georgia.
This lecture is free and open to the public; the Salomon Center is wheelchair accessible. For more information, call (401) 863-2201.
######