April 4-6, 2003
Brown hosts second annual Ivy Film Festival and actor Tim Robbins
Brown will host the second annual Ivy Film Festival April 4-6, 2003. The festival features filmmaking and screenwriting competitions, as well as a keynote lecture by actor/director Tim Robbins and a series of film screenings, lectures and panel discussions. The Robbins lecture is reserved for students, but the remainder of the festival is open to the public.
---
PROVIDENCE, R.I. – Critically acclaimed actor and director Tim Robbins will share his cinematic expertise with budding filmmakers during the second annual Ivy Film Festival April 4-6, 2003, at Brown University.
Founded in 2001 by Brown undergraduate David Peck '03, the Ivy Film Festival will once again present the best of new films from student filmmakers across the country. This year's festival, sponsored by the Brown Film Society, will feature a series of screenings, lectures and panel discussions with representatives from the film industry, in addition to the keynote address by Robbins on Friday, April 4 at 8 p.m. in the Salomon Center for Teaching on The College Green.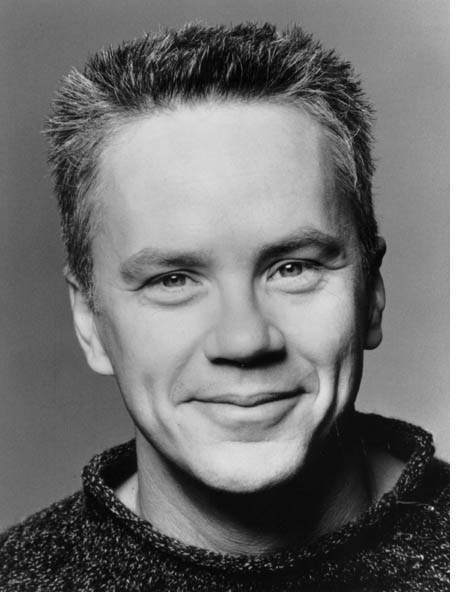 "The Ivy Film Festival has become a medium of exposure for undergraduate film work on par with professional film festivals," said Peck. "It is unique in its emphasis on artistic integrity and its exclusivity to student filmmaking."
"I'm excited to be a part of this year's festival," said Robbins, who earned an Academy Award nomination in 1995 for his direction of Dead Man Walking and is best known for performances in movies such as The Shawshank Redemption and Bull Durham. "It's a great venue for these students to showcase their talents and get some positive feedback."
Editors: The Robbins lecture is open only to festival participants and Brown students. Seats are available for press by calling the News Service: (401) 863-2476.
Robbins also will be speaking in a public forum sponsored by the annual Brown University/Providence Journal Public Affairs Conference on Friday, April 4, at 4 p.m. in the Salomon Center for Teaching.
Last year's film festival featured lectures and panel discussions by Academy Award winner Oliver Stone and screenwriter Henry Bean, in addition to offering the national premier of "Harvard Man," a film by Oscar-nominated screenwriter James Toback. More than 130 students submitted original films for consideration in the competition portion of the festival.
"This year's festival promises to be even larger in scale," said Peck. "Our presence is definitely being felt. The competition this year is outstanding, making for an exciting and creative festival. This is the perfect opportunity for students to showcase what film is really about – raw and emotional talent."
Screenings will be scheduled throughout the weekend in MacMillan Hall, 167 Thayer St., and in the Smith-Buonanno building on the Pembroke campus. Dylan Kidd's Roger Dodger, named best feature film at the Tribeca Film Festival, will be shown on Saturday, April 5, in the Salomon Center for Teaching. (For a full schedule, visit www.ivyfilmfestival.com.) An awards ceremony will take place on Sunday, April 6, at 2 p.m., also in the Salomon Center.
In addition to the film competition, this year's festival features a screenplay contest. Three winners will be chosen to work with three top-tier Hollywood literary agencies and management companies in developing their scripts. Winners of the film competition will have their films presented in a special showcase at www.IFILMS.com. Seven films were honored in last year's festival:
Director's Award – Gym Short by Doug Schatel of Princeton University;
Chairman's Award – Killing Nana by Doug Imbruce of Columbia University;
Best Experimental/Animation – Mechbird by Ashley Auld of Rhode Island School of Design ;
Best Drama – Clockwork by Tucker Capps et al. of Yale University;
Best Comedy – Camera Noise by Kyle Gilman of Harvard University;
Best Documentary – Look Back, Don't Look Back by Alan Rice and Randy Bell of Harvard University;
Best Graduate Student Film – Dijin SETI by Marc Robert of Brown University.
Passes to attend the film screenings are $20 for the full festival; passes for individual screenings are $5. Tickets should be reserved in advance by e-mail to [email protected]. For more information, visit www.ivyfilmfestival.com.
######