Through July 27
Newport Art Museum hosts JCB Library exhibit on maritime history
The Newport Art Museum is hosting a new exhibit of books, maps and manuscripts from the holdings of the John Carter Brown Library at Brown University. Those materials – all related to maritime history – are on display as The Boundless Deep ...: The European Conquest of the Oceans 1450 to 1840, through July 27, 2003.
---
NEWPORT, R.I. — Humankind's relationship to the sea is the subject of a new exhibit at the Newport Art Museum. Titled The Boundless Deep...: The European Conquest of the Oceans 1450 to 1840, the exhibit features original sources on maritime history from the collection of the John Carter Brown Library at Brown University and is on display through July 27, 2003.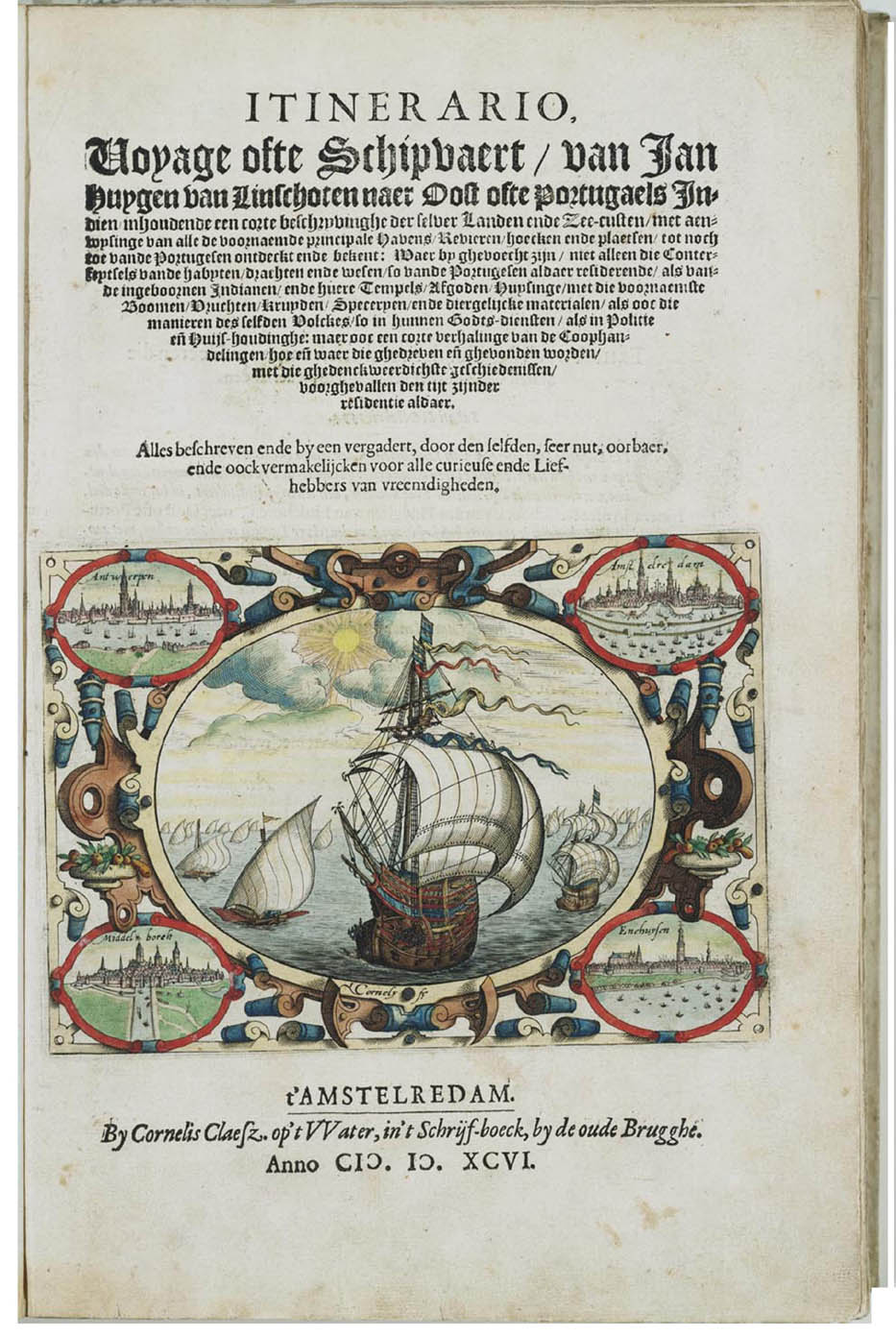 John Hattendorf, the Ernest J. King Professor of Maritime History at Newport's Naval War College, is curator for the new exhibit, which includes 135 items from the library's extensive collections illustrating nearly 400 years of exploration and colonization by European mariners – from the era of Columbus to the time of Captain Cook and beyond – a period when the foundations of global commerce and global culture were first established.
Visitors will be offered a glimpse of the diverse printed materials generated during the period, including navigational manuals, literature that celebrates and cautions life on the sea, and maps and charts illustrating the development of the European sea empires.
Editors: Digital images of items in the exhibition are available through the Brown News Service.
The exhibits are also accompanied by six lectures which demonstrate the diversity of humankind's relationship to the sea in the early modern era. All lectures begin at 6 p.m. at the Newport Art Museum, 76 Bellevue Ave.
Monday, May 5 – John B. Hattendorf, Naval War College
"Sailing on a Sea of Ink:" History of the Maritime Book
Thursday, May 15 – John Rousmaniere, yachting historian
The Rediscovery of the Sea: The Early Days of Pleasure Sailing
Tuesday, June 3 – Lincoln P. Paine, author
Orientations: Asian Maritime Ambition in the 15th and 16th Centuries
Monday, June 23 – Joseph F. Cullon, maritime historian
Shipbuilding by the Book: New England Artisans and the Maritime Arts
Tuesday, July 8 – Nathaniel D. Philbrick, author
The Wilkes Expedition
Thursday, July 17 – Edward J. Lefkowicz, rare book dealer
An Illustrated Talk on the Printed Sources for Patrick O'Brian's Jack Aubrey/Stephen Maturin Novels and the Books Jack Aubrey Used
For additional information regarding the exhibition, visit www.JCBL.org or the Newport Art Museum at www.newportartmuseum.com, or call (401)-848-8200.
The John Carter Brown Library is an independently funded and administered institution for advanced research in history and the humanities, located at Brown University since 1901.
######