Commencement 2003
Xu Wenli to deliver baccalaureate address May 25
Xu Wenli, who spent 16 years in Chinese prison for his pro-democracy activities, will address graduating seniors at 1:30 p.m. Sunday, May 25, 2003, in the Meeting House of the First Baptist Church in America. He will speak about "My Journey to Brown: A Personal Odyssey." [Text of the address is available.]
---
PROVIDENCE, R.I. — Xu Wenli, the Chinese dissident and civil liberties advocate who emigrated to the United States last December, will deliver the baccalaureate address to graduating seniors at Brown University on Sunday, May 25, 2003, at 1:30 p.m. in the Meeting House of the First Baptist Church in America. His daughter, Xu Jin, will translate the address, "My Journey to Brown: A Personal Odyssey," into English.
Because seating in the Meeting House is sufficient only to hold the graduating class, the service will be simulcast to a large video screen on The College Green, where parents and friends may watch.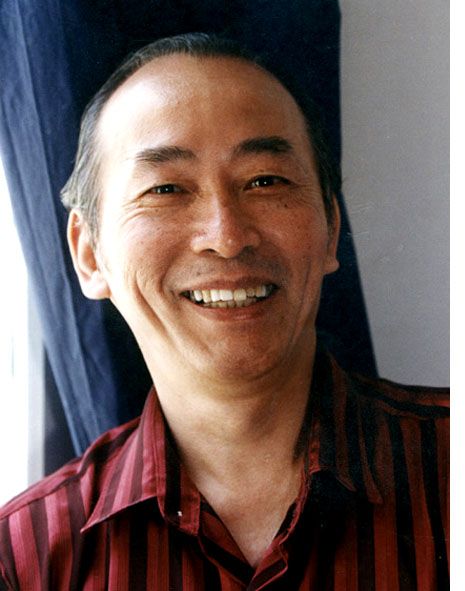 Xu is a visiting senior fellow at Brown University's Thomas J. Watson Jr. Institute for International Studies. He holds a six-month appointment through June 30, 2003.
The baccalaureate is a medieval tradition that incorporates the custom of presenting the candidates for the degree of bachelor (bacci) with the laurels (lauri) of sermonic oration. Historically, Brown's president delivered the baccalaureate sermon until 1937, when Henry Wriston, the first Brown president who was not a Baptist minister, assumed office. After that, guest preachers and speakers were invited to give the address. Recent baccalaureate speakers have included U.S. Supreme Court Justice Ruth Bader Ginsburg, former U.S. Secretary of State Madeleine Albright, journalist Bill Moyers and the Aga Khan, leader of the Ismaili Muslims.
Xu Wenli
Western diplomats and human rights groups have long recognized Xu as one of China's most prominent advocates for democracy. He was arrested for the first time in 1979 during the Democracy Wall movement as an outspoken proponent of political freedoms. Charged with "illegally organizing a clique to overthrow the government," he began serving a 15-year prison sentence in 1981. He was paroled in May 1993 after serving 12 years and 48 days, much of it in solitary confinement. His health suffered significantly.
He was arrested again in 1998 after attempting to set up an opposition political party, the China Democracy Party, and, among other efforts, calling for independent labor unions. He was convicted on charges of endangering state security and sentenced to 13 years. His health, which had begun to return after his 1993 parole, deteriorated rapidly, particularly from the effects of malnutrition and infection with hepatitis B. International human rights groups, the American ambassador and visiting Western officials pressed urgently for his release.
"I was educated in my family to believe that I have responsibility for society," Xu has said. "Someone has to give up their freedom to fight for the whole country's freedom, and I believe I was the one."
Xu's release on medical grounds by Chinese authorities came suddenly on Christmas Eve 2002. Prison officials took him by van to the Beijing airport and delivered him to a runway where a United Airlines plane was awaiting takeoff. He was reunited with his wife, He Xintong, who was already aboard, and the couple flew to the United States. Xu and his wife settled initially in Pawtucket, R.I., with their daughter, who is an art instructor at a private school in Providence.
Xu's arrival at Brown came 13 years after the University provided sanctuary for three dissident Chinese writers in the aftermath of Tiananmen Square. In December 1989, Brown President Vartan Gregorian welcomed Ma Bo, Bei Ling and Xue Di to appointments as writing fellows in the Graduate Writing Program for the spring semester.
######